Alafaya Car Accident Lawyer
Knowledgeable Alafaya Car Accident Lawyers Pursues Recovery and Justice for Injured Clients in Orange County and Throughout Florida
Car accidents can seem like an ordinary, everyday experience, until you are involved in one. When you are badly injured in a car crash, it can have devastating consequences on your entire life, especially when you have substantial medical expenses and cannot work due to your injuries. If someone else was at fault for the car accident, an Alafaya car accident lawyer at Feingold & Posner, P.A. can fight to get you the compensation and justice you deserve. 
Our attorneys use their more than 30 years of combined legal experience to advocate for the interests of injured accident victims in Alafaya and throughout Florida. We believe that when you are going through the difficult process of recovering after an accident, you need a lawyer who will fight for your rights in the legal system to help you get the financial compensation you need. Let us provide you with peace of mind knowing that you and your case are in good hands with our firm. 
Have you been injured in a car crash in Alafaya? If so, an Alafaya car accident lawyer from Feingold & Posner, P.A. can help you get compensation from the driver or other parties at fault for the crash and your injuries. Reach out to our firm for a free initial case review to discuss your options for pursuing a claim. 
Causes of Car Crashes in Alafaya
Common causes of car accidents in Alafaya include:
Speeding
Tailgating
Reckless driving, or driving in a way that consciously disregards the safety of others
Distracted driving
Drunk/drugged driving
Drowsy/fatigued driving
Driver inexperience
Poor visibility caused by weather conditions or nighttime driving
Running red lights, stop signs, or other traffic signals
Failing to yield the right of way
Making unsafe lane changes or turns by failing to signal or check mirrors and blind spots
Making illegal turns or other maneuvers
Failing to obtain necessary car maintenance
Defective car design or defectively designed/manufactured auto parts
Poor road conditions such as potholes or road debris
Adverse weather conditions like heavy rain or high winds
Unsafe road or intersection design or traffic patterns
Big thanks to Eric and Doug for doing a great job with the handing of my auto accident. I highly recommend them!
What Compensation Might You Be Entitled to after a Car Accident in Alafaya?
If you have been injured or suffered property damage from a car accident in Alafaya that was caused by another driver or some other party's fault, a car accident claim can allow you to recover financial compensation for expenses and losses you've incurred from the accident. Turn to an Alafaya car accident lawyer at Feingold & Posner, P.A. to help you secure full financial recovery for your:
Car repair bills or reimbursement for the value of your car if it has been declared totaled
Medical bills, including for emergency room and hospital care, surgeries and other medical procedures, prescriptions, medical/mobility devices, and physical therapy and doctor's appointments
Costs of long-term care for permanent disabilities caused by your injuries
Lost income and future earnings if you cannot return to your old job because of the injuries and disabilities you've suffered
Physical pain, emotional distress, and reduced quality of life caused by severe, permanent disfigurement or disability 
How Will an Alafaya Car Accident Lawyer from Feingold & Posner, P.A. Help You to Get the Compensation You Need after an Accident?
Pursuing a claim for compensation after a car accident can be a confusing, stressful experience. You may find yourself having difficulty getting the money you need for your injuries and losses when the insurance companies try to delay or deny your claims. Turn to an Alafaya car accident lawyer at Feingold & Posner, P.A. to help you demand the financial recovery you deserve by:
Thoroughly investigating the crash to determine what caused it and to identify potentially liable parties and the possible legal claims you may have available to you
Calculating your past, ongoing, and future expenses and losses so that you can be sure that any settlement you accept will provide you with the full financial resources you need for your recovery
Skillfully preparing a persuasive case on your behalf, including working with expert witnesses where their opinion testimony can help prove your claims
Filing your claims with the at-fault parties and insurance companies to aggressively pursue financial compensation through settlement, or in court if necessary
Contact Us for a Free Case Evaluation to Speak with an Alafaya Car Accident Lawyer about Your Options
When you have been injured in a car accident, you should not have to pursue compensation for your losses on your own. Get legal help from the dedicated legal team at Feingold & Posner, P.A. Contact us today for a free, no-obligation consultation to learn how an Alafaya car accident lawyer can help you seek the accountability and compensation you deserve from those liable for the accident and your losses. 
About Alafaya, FL
Alafaya is a census-designated place and unincorporated community in Orange County, Florida. Alafaya is located approximately nine miles east of downtown Orlando, and is part of the Orlando-Kissimmee-Sanford metropolitan area. Alafaya is near the campus of the University of Central Florida.
Frequently Asked Questions about Car Accidents in Alafaya
FAQ: What steps do I need to take after being involved in a car accident?
After you have been involved in a car accident, steps you should remember to take to protect your interests and make sure you are in a better position to pursue your compensation including taking photos of the accident scene and getting the contact information of the other drivers and any witnesses, seeking medical attention even if you don't think you were injured, following any treatment instructions you receive, keeping copies of bills for expenses related to the accident and copies of your income records if you miss time from work, and speaking with an Alafaya car accident lawyer to get started on pursuing your case.
FAQ: How long do I have to file a car accident lawsuit?
Florida's statute of limitations on car accident claims typically gives you four years from the date of the crash to file suit against the at-fault driver and other liable parties. Filing a lawsuit after the limitations period has passed on your car accident claim means that your case can be immediately dismissed for being untimely, and you can lose your right to demand compensation for your injuries. This makes it critical to begin working with an Alafaya car accident lawyer as soon as possible after a crash to ensure that any lawsuit you need to pursue in your claim can be timely filed.
FAQ: How long does a car accident claim take?
No one can predict how long a car accident case will take. Factors that can affect the timeline of your case include how badly you were injured in the accident, whether you have suffered permanent impairments from your injuries, the amount of compensation you are seeking, and whether liability for the accident is being contested. 
FAQ: Can I still recover compensation if the other driver doesn't have insurance?
Florida's no-fault insurance law ensures that you can still obtain some compensation for injuries you sustained in a car accident. All drivers are required to have car insurance that includes personal injury protection (PIP) coverage. PIP coverage can provide money for your medical bills, lost wages, and other expenses related to your injuries, regardless of who may have been at fault for the accident. If your expenses and losses exceed your PIP coverage, you have the option of filing suit directly against the at-fault driver. Alternatively, if you have purchased optional uninsured motorist coverage with your car insurance, you can also file a claim with your insurer for coverage.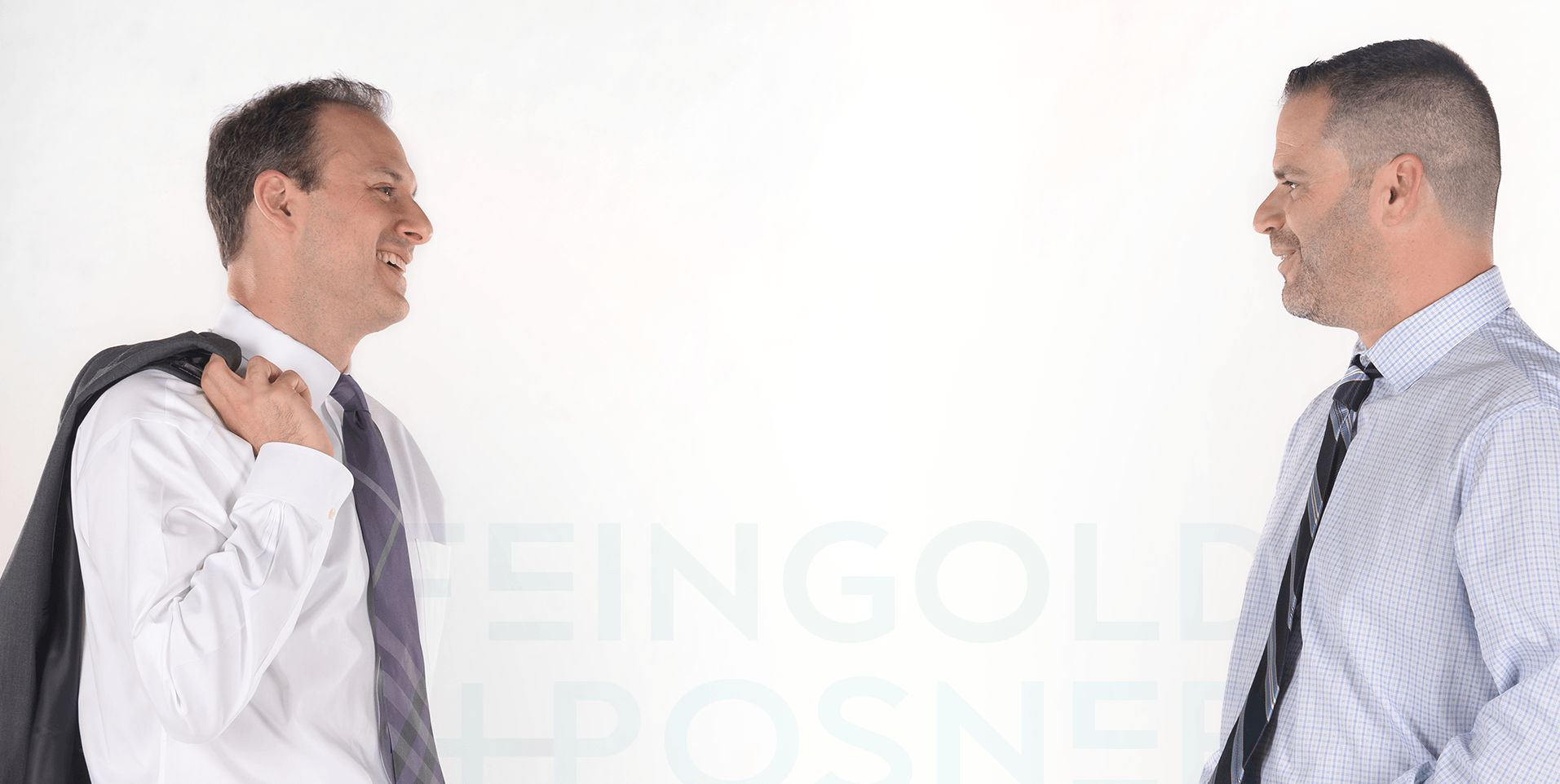 "These lawyers are not only very efficient, but caring as well. I would not hesitate to refer them to anyone."
MATTHEW T. / FORMER CLIENT