Fort Lauderdale Property Damage Lawyer
Seasoned Fort Lauderdale Property Damage Lawyer Assists Homeowners and Property Owners in Obtaining Full Benefits on Property Damage Insurance Claims in Broward County and Throughout Florida
Has your home or property sustained damage from weather, fire, or another catastrophe? If so, you may be entitled to file a claim with your property insurer to obtain money for repair and replacement costs. Unfortunately, insurers sometimes wrongfully deny property damage claims or don't pay the full extent of the claim. When your insurer has improperly undervalued or denied your claim, a Fort Lauderdale property damage lawyer from Feingold & Posner, P.A. can help.
How Can A Fort Lauderdale Property Damage Lawyer Help You
Being represented by an experienced, dedicated attorney is key to having the best chance at recovering the insurance benefits you need to recover from property damage. If you are having trouble getting insurance payments after suffering property damage, reach out to Feingold & Posner, P.A. for a free initial case review. A Fort Lauderdale property damage lawyer from our firm can help you understand your legal options for recovering the money you need and deserve. 
Common Types of Property Damage Claims
In Fort Lauderdale, property owners may have to make all different kinds of property damage claims. Common types of property damage include:
Hurricane damage
Flood damage/water intrusion damage
Wind and tornado damage
Hail damage
Mold
Sinkholes
Wildfires
Building fire and smoke damage
Theft and vandalism
Property Insurance Laws in Fort Lauderdale
Due to the risk of severe weather and other natural disasters, property owners in Fort Lauderdale and elsewhere in Florida face some of the highest property insurance costs in the country. For this reason, property insurance is also significantly regulated by state law. In response to the significant legal protections for policyholders under state law, insurance policies are often long, complicated, and highly detailed documents that include numerous caveats and exclusions that can affect when coverage is available for property damage and the cost of obtaining such coverage. For example, many general property insurance policies in Fort Lauderdale will expressly exclude coverage for flood damage, requiring property owners to purchase an additional flood insurance policy to cover that risk. Policies may also impose higher deductibles for any damage caused by a tropical storm or hurricane. 
It has been a pleasure and blessing to have Feingold and Posner represent my family. They always kept me updated on our case. The staff was excellent they always got back to me on questions I had. I highly recommend them and will continue to use them if needed.
Insurers and Property Damage Claims in Florida
Insurers in Florida are required to follow certain legal requirements when receiving property damage claims from policyholders. These obligations include:
Promptly beginning processing upon receipt of a claim.
Investigating property damage claims according to accepted insurance industry standards before calculating the value of a claim or outright denying a claim
Accurately stating the types and amounts of coverage provided by a policy
Providing policyholders with a reasonable and truthful explanation of the insurer's claim decision
Communicating the results or status of a claim investigation within 30 days of receipt of the claim
Paying undisputed sums for property damage within 90 days of receipt of a claim
Paying the legal fees and costs of a policyholder who prevails in legal action against an insurer arising from a claims dispute
Other Insurance Claims You May Be Entitled to File
When your property has been damaged due to weather events, fire, or criminal activity, in addition to seeking compensation through your homeowner's insurance or commercial property insurance, you may also be entitled to recover money for repair or replacement costs or lost value through insurance claims such as:
Auto insurance
Motorcycle insurance
Boat/watercraft insurance
Business interruption coverage
Individual insurance policies on high-value assets such as antiques, furniture, jewelry, or artwork
How Can a Fort Lauderdale Property Damage Lawyer at Feingold & Posner, P.A. Help You Demand Accountability from the Insurance Company?
You should not have to face the insurance company alone when in a claims dispute for property damage. Insurers have dozens or even hundreds of experienced claims adjusters and lawyers at their disposal to fight your claim. To level the playing field, turn to a Fort Lauderdale property damage lawyer from Feingold & Posner, P.A. who can help by:
Reviewing your insurance policy and communications from your insurer, including any benefits or denial notices, to determine whether your insurer may have denied or underpaid your claim in bad faith
Going over your legal rights with you and helping you to understand your policy and notices from the insurance company
Collecting evidence that can be used to prove that you were wrongly denied coverage for property damage
Calculating the compensation you are entitled to receive from an insurer
Handling settlement negotiations with the insurance company, or taking your case to court and trial if necessary
Contact Us Today for an Initial Case Review to Speak with a Fort Lauderdale Property Damage Lawyer about Your Rights
Don't let the insurance company undervalue or deny your property damage claim. Contact Feingold & Posner, P.A. today for a free, no-obligation consultation with a Fort Lauderdale property damage lawyer to go over what our firm can do to help you stand up to the insurance companies and demand the benefits and coverage that you have paid for. 
Frequently Asked Questions about Property Damage in Fort Lauderdale
Why was my property damage insurance claim denied?
While property damage claims are sometimes wrongfully denied by insurance companies, there are several reasons for which an insurer can lawfully deny a property damage claim. These reasons include the claimed loss not being covered under the policy, the claim having not been timely filed, non-payment of premiums, or not providing sufficient documentation to meet proof of loss requirements. A Fort Lauderdale property damage lawyer from Feingold & Posner, P.A. can review your insurer's denial letter to evaluate whether your insurer had a lawful basis for the denial as well as what steps you may be entitled to take to ultimately have your claim accepted.
Can I file a lawsuit when the insurance company wrongfully denies my property damage claim or underpays the claim?
If you believe that the insurance company has erroneously or wrongfully denied your property damage claim or has not paid you for the full amount of loss you have sustained, you may be able to take advantage of your insurer's internal appeals process, if it has one, to supplement a property damage claim or to point an error or oversight the claims adjuster made in reviewing your claim. However, if your insurer stands by its original decision, you may be required to file suit against your insurer to pursue the property damage coverage you are entitled to.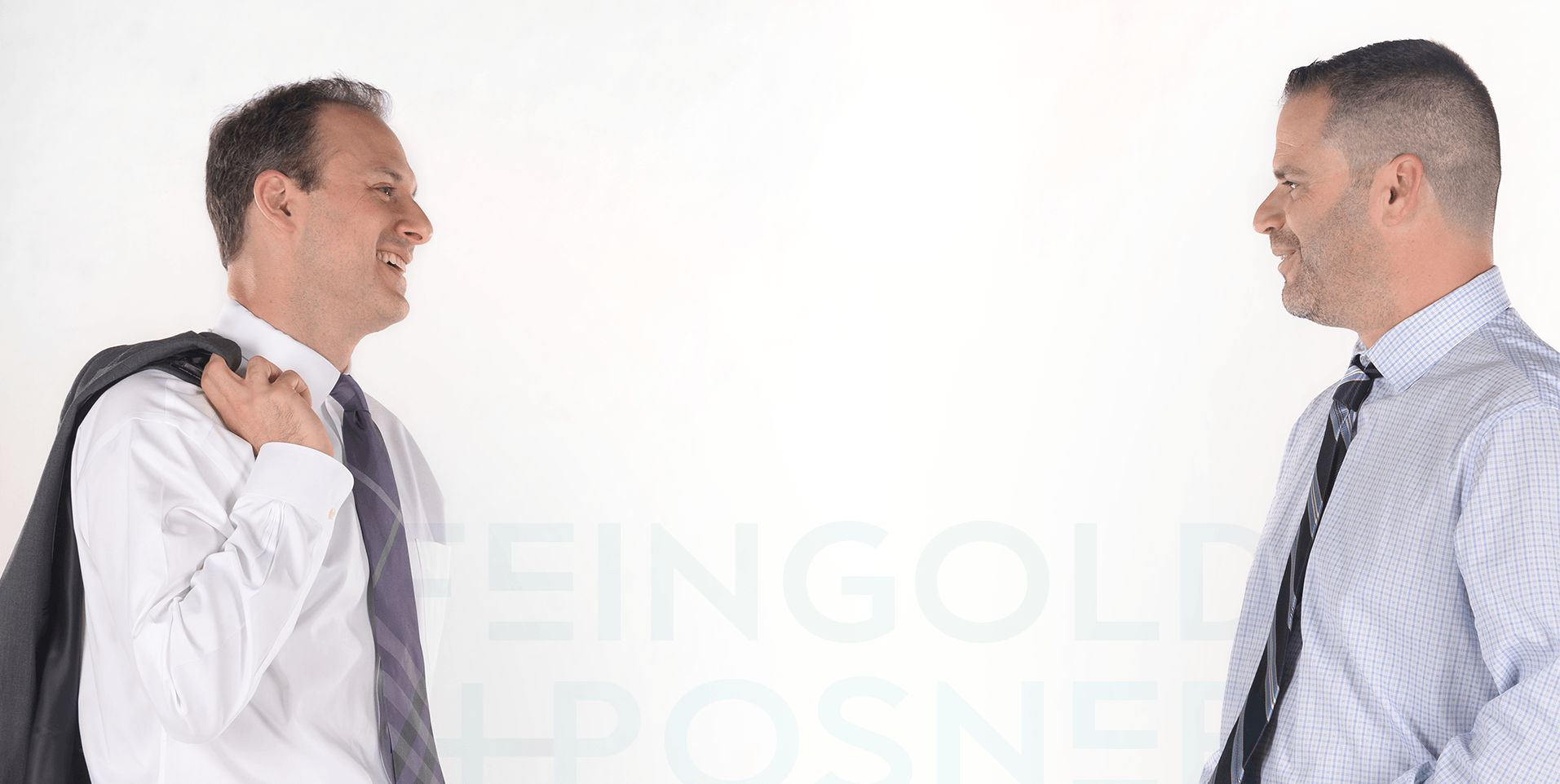 "These lawyers are not only very efficient, but caring as well. I would not hesitate to refer them to anyone."
MATTHEW T. / FORMER CLIENT