Fort Lauderdale Back Injury Attorney
Obtaining Your Rightful Compensation in Fort Lauderdale
Have you or a loved one suffered back injuries in a car crash? You may be entitled to recover financial compensation in a car accident insurance claim, with a settlement to cover every aspect of the impact the injury has had on your life. Your claim could include everything from your bills for emergency medical treatment and ongoing care to lost income and reduced earning power and even the pain and suffering associated with the injury. Contact a Fort Lauderdale back injury attorney to discuss your claim.
Our firm represents car accident victims who have suffered all types of back injuries, from sprains and strains to herniated discs and fractured vertebrae. Depending on the severity and scope of your injury, you may require extensive care such as chiropractic adjustments, massage or physical therapy, or invasive procedures including a discectomy or spinal fusion.
Great guys who take their job seriously. They took care of me when I had my accident and made sure I was walked through 100% of the way.
Many back injuries will never fully heal and may result in chronic pain and loss of range of motion, possibly even forcing the victim into early retirement to necessitate a career change. Moreover, any type of injury to the spinal cord can cause severe ramifications throughout the body, as the damage may inhibit the function of the central nervous system and cause partial or full paralysis in the limbs or loss of organ function.
Over 30 Years of Legal Knowledge as Fort Lauderdale Back Injury Attorneys
When you have decided to file an injury claim for compensation, you can greatly improve your chances of success by retaining a Fort Lauderdale car accident lawyer to represent the case. Contact us at Feingold & Posner, P.A. as early as possible after the accident so that we can assist you in preparing the claim and fight to demand the settlement you deserve. Many back injuries, such as whiplash, will not fully manifest for many days after the accident, so you should not wait to meet with us for a consultation if you believe that you may have been hurt.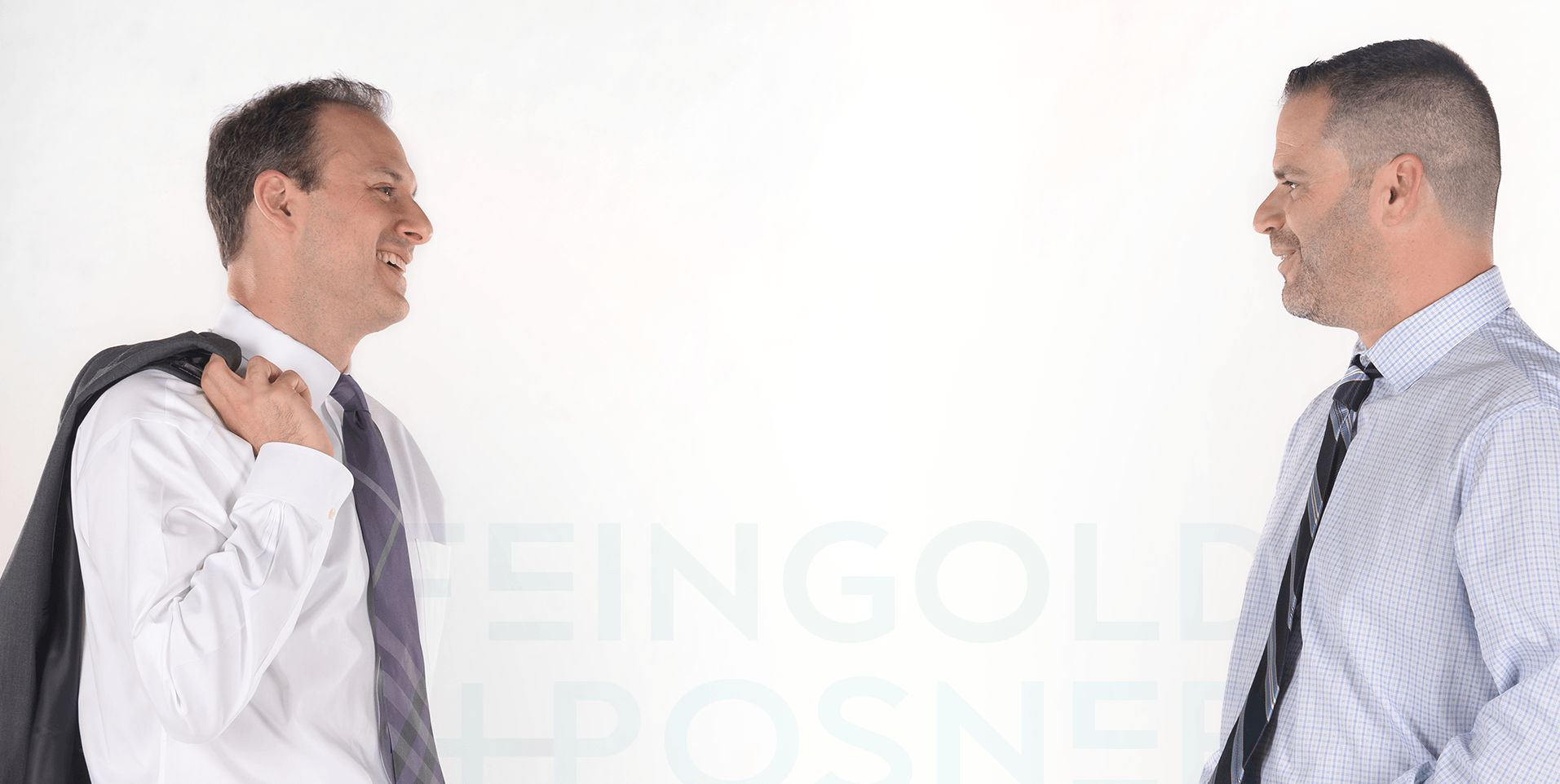 "These lawyers are not only very efficient, but caring as well. I would not hesitate to refer them to anyone."
MATTHEW T. / FORMER CLIENT