Hollywood Car Accident Lawyer
Seasoned Hollywood Car Accident Lawyer Advocates for the Rights of Injured Victims in Broward County and Throughout Florida
Were you injured in a car accident that was caused by a careless motorist or due to someone else's fault? If you have sustained injuries and losses from a car crash, you deserve to pursue compensation from the party or parties at fault for the accident. But obtaining financial recovery from insurance companies after a car accident is often not an easy process. To give yourself the best chance at securing the financial recovery you need, turn to a Hollywood car accident lawyer at Feingold & Posner, P.A. for help.
With more than 30 years of collective legal experience, the attorneys of our firm have worked tirelessly to protect the rights of injured victims of accidents in Hollywood and throughout Broward County and Florida. We have successfully helped thousands of clients, recovering tens of millions of dollars in compensation. We understand the devastating impact that injuries can have on your life. That's why we do everything within our power to make your case as smooth and stress-free as possible for you. 
When you have been the victim of a car crash, a Hollywood car accident lawyer from Feingold & Posner, P.A. can advocate for your financial recovery. Reach out to our firm for an initial case evaluation to learn more about how we can assist you with the process of pursuing a legal claim to hold those at fault for the accident and your injuries accountable. 
Car Accident Statistics in Hollywood
According to the Florida Department of Highway Safety and Motor Vehicles, for the period of 2018 through 2020 Broward County saw an annual average of 38,749 motor vehicle crashes, with an average of 22,433 injuries and 240 fatalities per year. In addition, there were an annual average of 23,251 motor vehicle crashes causing property damage. 
An annual average of 160 crashes in Broward County were confirmed to involve alcohol, while another 22 accidents had confirmed the involvement of drugs, and still another 11 accidents were confirmed to involve both drugs and alcohol. 
Common Causes of Car Crashes
Some of the most frequent causes of car accidents in Hollywood include:
Speeding, including driving too fast for conditions
Reckless driving, including racing, excessive speeding, or weaving in and around traffic
Tailgating
Running red lights or stop signs
Illegal turns
Failing to yield the right of way
Unsafe turns or lane changes
Drowsy or fatigued driving
Texting while driving and other distracting behavior behind the wheel
Driving under the influence of alcohol or drugs
Driver inexperience
Inadequate vehicle maintenance
Defective vehicles or auto parts
Poor road conditions
Adverse weather conditions
Big thanks to Eric and Doug for doing a great job with the handing of my auto accident. I highly recommend them!
Steps You Need to Take after Being Involved in a Car Accident
When you have been injured in a car accident, you should act quickly to protect your rights to seek financial recovery for your expenses and losses. Steps to take after a car crash include:
If possible, take photos or video of the accident scene, including damage to the vehicles involved in the crash, skid marks on the road, traffic signals or controls at the scene, and weather, lighting, road, and traffic conditions at the time of the accident.
Go see a doctor as soon as possible following the accident to be examined for any injuries you may have suffered in the crash. Follow your medical provider's treatment instructions and recommendations.
Keep bills and invoices from any expenses that you incurred due to the accident. Also, keep your pay stubs or income tax returns if you miss time from work.
Avoid discussing the accident or your case on social media, as insurers may end up using your public posts to try to undercut your credibility.
Finally, speak to a Hollywood car accident lawyer from Feingold & Posner, P.A. to discuss the next steps you and our firm can take to pursue car accident compensation.
What Compensation Can You Recover in a Car Accident Claim?
In a car accident claim, you may be entitled to a financial recovery for all the financial expenses and losses and the personal harm that you have endured due to the crash. At Feingold & Posner, P.A., a Hollywood car accident lawyer will fight to recover maximum compensation for your:
Costs of vehicle repair, or the value of your car if it was totaled in the accident
Medical and rehabilitation expenses
Long-term expenses for care for permanent disabilities that may result from your car accident injuries
Loss of wages or income when you are kept out of work during your recovery from your injuries
Loss of future earning potential if a permanent disability prevents you from going back to work
Pain and suffering
Reduced quality of life because of disabilities or permanent, visible scarring or disfigurement
Let a Hollywood Car Accident Lawyer from Feingold & Posner, P.A. Get to Work Pursuing Financial Recovery for You
When you have a car accident claim, it can be difficult to thoroughly pursue your rights, especially when you are also focused on treating and rehabilitating after the accident or figuring out how to make ends meet if you cannot work. Turn to a Hollywood car accident lawyer at Feingold & Posner, P.A. to take the stress of preparing and pursuing your legal claim off your shoulders so that you can devote your time and energy to healing and getting back to normal life after suffering injuries in a car crash. Our firm will pursue full compensation for you by:
Independently investigating the accident rather than relying on the findings of the insurance company
Documenting your injuries and losses to make sure we pursue the financial recovery you need and deserve
Collaborating with accident reconstruction experts and other expert witnesses to help us build an effective, persuasive case
Timely filing your insurance and legal claims and aggressively pursuing a negotiated settlement that pays you fair compensation 
Going to court and trial when necessary to demand accountability and justice from the negligent driver or party at fault for the accident and your injuries
Contact Us for a Free Case Evaluation to Learn How a Hollywood Car Accident Lawyer Can Make a Difference in Your Case
Don't delay starting a legal claim to recover compensation for your injuries and losses from a car crash. Contact Feingold & Posner, P.A. today for a free, no-obligation consultation to discuss your legal options with a Hollywood car accident lawyer from our firm. 
About Hollywood, FL
Hollywood is a city located in Broward County, Florida. Hollywood was established in the 1920s as a planned community built by developer Joseph Young, who wanted to establish a city stretching westward from the Atlantic Ocean featuring lakes, parks, trails, and golf courses. Hollywood quickly became a destination for snowbirds, with numerous hotels and winter homes springing up. Today, Hollywood is the third-most populated municipality in Broward County. Hollywood fronts are approximately seven miles of the Atlantic Ocean and are home to the 2.5-mile Hollywood Beach Boardwalk that features numerous restaurants and inns, along with the Hollywood Beach Theater, a playground, and other attractions. Hollywood is also a major transportation hub for South Florida, with Fort Lauderdale-Hollywood International Airport and Port Everglades, the world's second-busiest cruise port, located within or near the city. 
Frequently Asked Questions about Car Accidents in Hollywood, FL
When should I talk to an attorney after a car accident?
You should not wait to speak with a Hollywood car accident lawyer after you have been in a crash. Not only do you have limited time under the law to file a claim after an accident, but you may be offered a settlement from the insurance company soon after the crash. It is important to speak with an attorney to understand your legal rights and to have an experienced legal advocate to look out for your interests when dealing with the insurance company or investigators. By engaging an attorney early in the process of pursuing a car accident claim, your lawyer can secure potentially critical evidence before it ends up being lost over time.
How long do I have to file my car accident claim?
Under Florida's statute of limitations, you typically have four years from the date of the car accident to file a lawsuit against the driver or other party at fault for the accident. However, if the car accident was caused by a government employee in the course of their duties, you must provide the government with notice of your claim within three years, and may not file suit for another 180 days unless the government denies your claim sooner.
If I was partly to blame for the car accident, will that affect my compensation?
Yes, although you are not barred from pursuing a claim even if you were partially at fault for the accident. Under Florida's comparative fault law, you may pursue an injury claim when you were partly at fault for causing your injuries, no matter the size of your share of fault. However, any compensation you might have been entitled to for your injuries and losses can be reduced in proportion to your share of fault. Therefore, if you suffered $100,000 in losses from a car accident that you were 50 percent at fault for, your compensation can be reduced by $50,000 to reflect your share of responsibility.
How long will my case take?
No one can predict with certainty how long it may take to resolve your car accident claim and get you compensation. Multiple factors can impact the length of a case, including the severity of your injuries, how long your treatment and rehabilitation takes, the amount of compensation you are seeking, the complexity of the evidence from the accident, and whether fault for the accident is being contested. While some car accident claims can be settled in as little as several months, cases that end up going to court and trial can take years to resolve.
Can I still recover compensation if I was hit by an uninsured driver?
Even if the at-fault driver doesn't have the required liability insurance, you still have options for recovering compensation. First, because Florida is a "no-fault" insurance state, you can turn to your own auto insurance policy to recover compensation for your medical bills and lost wages from the personal injury protection coverage under your policy. If you still have outstanding bills and lost wages, you can also file a claim if you have purchased uninsured motorist coverage as part of your auto insurance policy.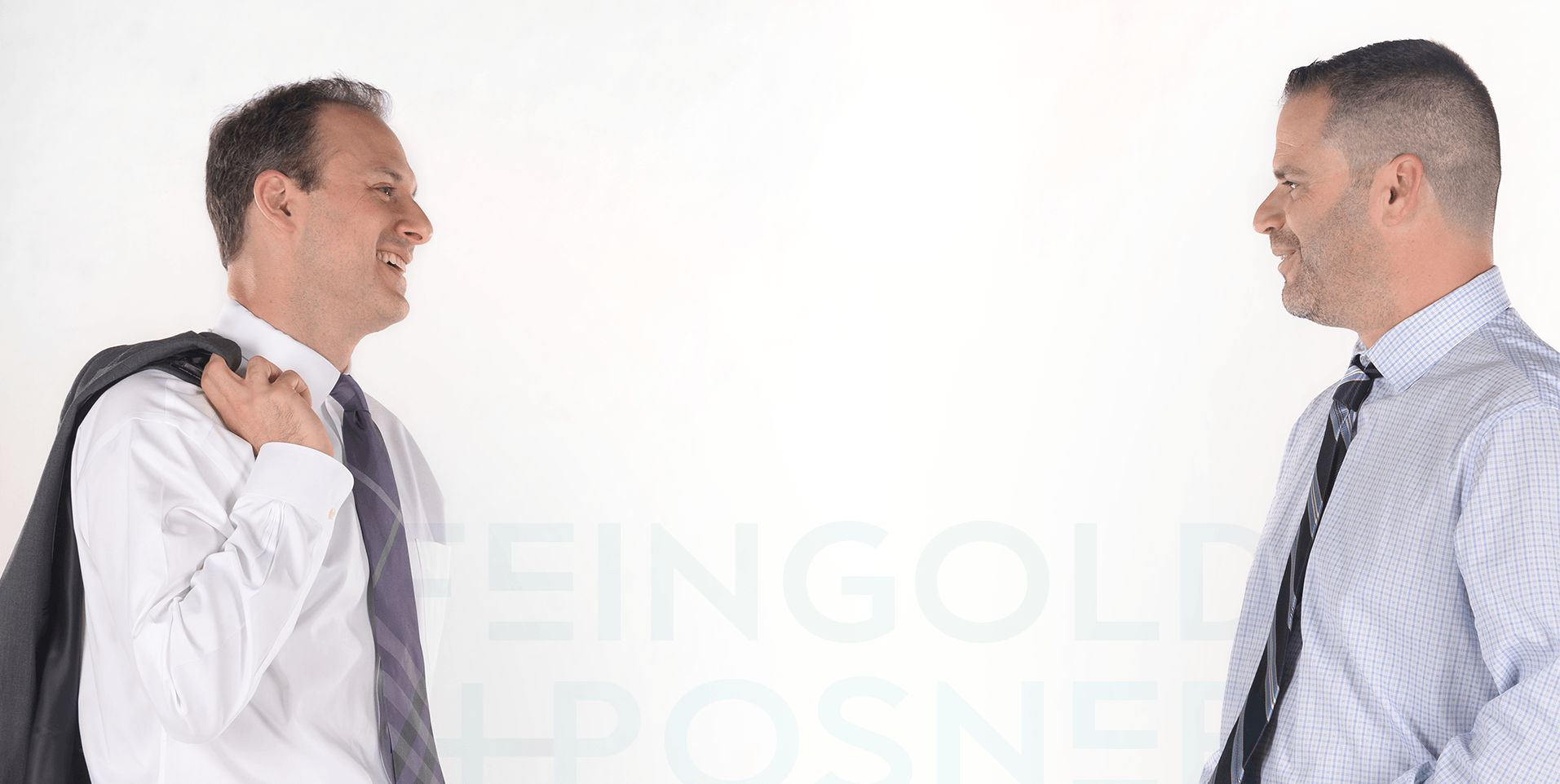 "These lawyers are not only very efficient, but caring as well. I would not hesitate to refer them to anyone."
MATTHEW T. / FORMER CLIENT