Causes of Car Accidents in Florida
Car Accident Lawyer In Fort Lauderdale
According to the Florida Department of Highway Safety and Motor Vehicles study, Traffic Crash Statistics Report, 2010, careless driving accounts for 18.6% of all car accidents in our state. Another 14.85% of collisions occur in drunk driving accidents, while failure to yield right of way accounts for 11.6% of crashes, such as T-bone accidents in intersections. Other leading causes of car accidents in Florida include speeding, running a red light, and various behaviors which lead to distracted driver accidents.
If you were injured in a car accident caused by another driver's negligence, you have a right to claim damages. While all registered automobile owners in our state are required to carry personal injury protection insurance, this coverage may not be sufficient to pay for your medical bills and your lost income, or to compensate you for your pain and suffering. You can greatly improve your chances of a fair settlement by retaining an educated lawyer as early as possible to represent you in your claim.
We Don't Get Paid Until You Get Results
At Feingold & Posner, P.A., we work on a "no recovery, no fee" basis, so you will not owe us a cent unless we win your case. One of our attorneys has experience working as an insurance defense attorney, which gives us an advantage in preparing claims such as yours-we know the tactics that may be used against you and will fight tirelessly to hold the insurance carrier accountable to pay for coverage according to your policy.
Whether your accident was caused by aggressive driving or driving while texting, we believe that you should not be forced to pay the price, and will fight for your right to compensation. Do not wait until it is too late to get the help you deserve from a Fort Lauderdale car accident attorney at our firm. Call us for a free consultation at 954-807-4665!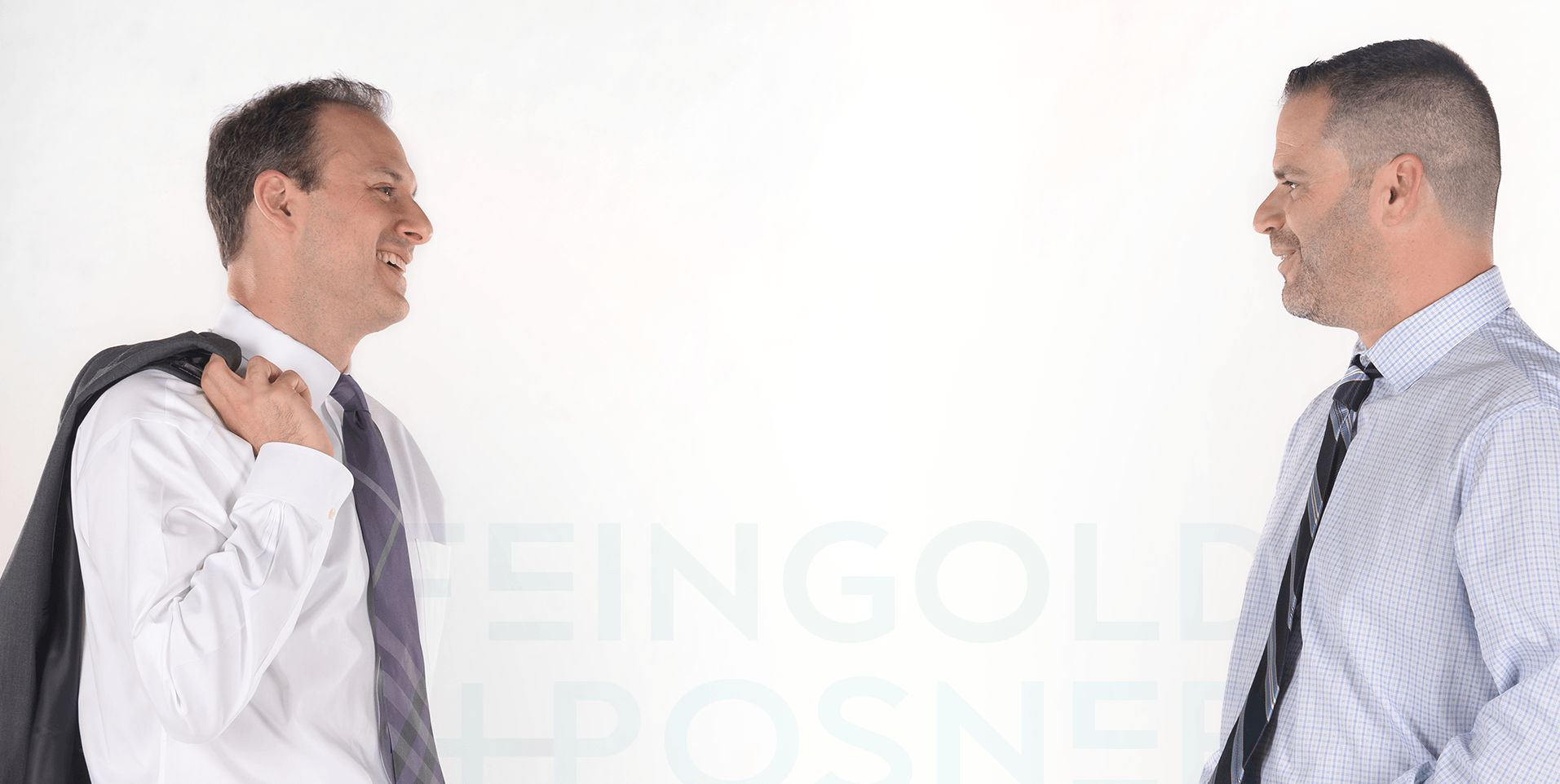 "These lawyers are not only very efficient, but caring as well. I would not hesitate to refer them to anyone."
MATTHEW T. / FORMER CLIENT