Plantation Personal Injury Lawyer
Experienced Plantation Personal Injury Lawyer Pursues Financial Relief for Clients Involved in Accidents
If you are involved in an accident that happened due to someone else's negligence, you have a right to receive compensation for your injuries. A Plantation personal injury lawyer at Feingold & Posner Accident Injury Lawyers helps injury victims seek compensation for their losses every day. CONTACT us today for a free non-committal consultation to see if you have a case.
How Can A Plantation Personal Injury Lawyer From Feingold & Posner Help You?
Whether it be a car accident, a boating accident, or any other variety of accidents resulting from someone's negligence, our Plantation personal injury attorneys help victims obtain compensation to pay for all the injuries and expenses suffered from the accident. If you suffered injuries in an accident, it might seem like things are too difficult to bear. Mounting medical expenses, shifty insurance companies, and the lasting effects of your injuries are just some of the troubles you may face if you become the victim of an accident.
Furthermore, recovering from your injury may lead to financial issues if it is not possible to return to work. You may lose your job if your employer lacks the patience to wait for you to recover from your injuries or if your injury effects prevent you from performing your job.
Cases We Handle:
At Feingold & Posner, P.A., we work hard to help you obtain compensation which reflects the nature, extent, and permanence of your injuries. Our attorneys will aggressively negotiate with insurance companies on your behalf or take your case to court where a fair settlement has not been forthcoming. Because we know and understand how insurance companies operate and how personal injury cases work and because we don't get paid until you do, we will leave no stone unturned in our fight to ensure that you are fully compensated. Our firm will personally meet with you to discuss your case, your legal options, and to help you get started.
Below we provide information about the types of cases we represent. By clicking on the highlighted areas, you will be directed to another page which will provide a more detailed understanding of the topic and how we can help you.
If you cant find your type of accident injury claim above then CONTACT our firm today to learn more about how we can assist you with your case today.
Some injuries lead to permanent damage that may, for example, rob you of your mobility or leave you disfigured. This may lead to marriage complications, divorce, job loss, and various other unfortunate outcomes. You may be psychologically traumatized by the accident, or perhaps you lost a loved one in an accident caused by someone else's negligence, and now you're without all they provided.
All of these things are wrongs giving you a right to claim compensation for the injuries and other harms you suffered against the negligent party responsible for the accident. The Plantation-based Feingold & Posner Accident Injury Lawyers have dedicated their careers to make sure people injured at the hands of someone else's negligence receive the compensation they deserve for the harm inflicted on their lives.
The person responsible for the accident must be accountable for their actions, and we are a firm dedicated to making sure they don't skirt responsibility for the damage they caused you or your loved ones.
Personal injury attorneys Craig Posner and Eric Feingold are both excellent attorneys, but more importantly, they are excellent people. I have seen first hand their hard work and dedication to clients. I would not hesitate to recommend their services to others.
Types of Accidents
In the Plantation and Broward County area, accidents are a common occurrence, and we handle a wide range of claims arising from these injury-causing accidents. In this region, it is particularly frequent to see injuries caused by motorcycle, car, or truck accidents.
In a recent year, 226,347 reported crashes took place in the state of Florida, and 22,266 of these crashes – nearly 10 percent – occurred in Broward County. Plantation's location in Broward County makes drivers here susceptible to these higher rates of accidents.
We handle all sorts of injury cases and have a strong track record of resolving them favorably for our clients. Whether your accident happened on the road or you suffered harm elsewhere because of the negligence of a third party, we are here to represent you for your claim for compensation for your injuries. We make sure each case receives the dedication and all the attention it deserves.
We have a strong network of experts and investigators that can help make your case by providing detailed findings of the nature of your accident and losses to help prove your claim. We will go to battle with the insurance companies of the negligent party and make sure that you receive a fair settlement, or we can take your case to litigation if the insurance company refuses to provide a fair offer.
If your case goes to trial, our network of expert witnesses will provide valuable information about the accident and losses to show a jury why you deserve full compensation for your losses. We have an abundance of experience going to trial and successfully litigating our clients' personal injury cases.
Types of Compensation
When you suffer injuries in an accident at the hands of someone else's negligence, you deserve compensation for a variety of factors related to your injury. Foremost, you have a right to compensation for all the medical expenses associated with treating your injury. This ranges from the medical bills for your initial hospital visit to expenses for long-term rehabilitation. You can also seek compensation for the wages you could not earn while missing time at work.
If your injury has made returning to your job unfeasible, you have a right to compensation for the lost earnings suffered by this unfortunate outcome. Compensation can cover a wide range of costs incurred financially and figuratively upon your life by your injury.
From past and future medical expenses, including ambulance bills, emergency room treatment, hospitalization, rehabilitative treatment, physical therapy, chiropractic treatment, extended nursing care, and more, to loss of income, wages, or earning capacity, we will fight to demand your just compensation for such expenses. You also have a right to compensation for property damage to your vehicle, as well as non-economic damages such as pain and suffering, emotional distress, and loss of enjoyment of life.
If you lost a loved one in the accident, you can seek compensation for their wrongful death, the absence of the benefits they provided you in life, and for loss of consortium. We will fight vigorously to ensure you see justice in your day in court for the injuries you suffered.
With our contingency fee payment structure, you won't pay anything until you receive your compensation for your injuries, so there is no reason to worry about any out-of-pocket legal expenses when obtaining the help of our firm for your case.
The Value of An Experienced Plantation Personal Injury Attorney
If you sustained injuries in an accident in the Broward County area, you need an experienced personal injury attorney at your side to represent you. Feingold & Posner Accident Injury Lawyers are the firm to call, given our substantial experience and track record of success handling personal injury cases in the Plantation, Florida area. The risks of using a firm that lacks the resources and track record of Feingold & Posner are immense, and you might not receive full and proper representation to get the full compensation you deserve.
An experienced accident injury firm like ours not only offers high-quality representation to handle your case but offers a payment arrangement that's reasonable for an individual dealing with medical costs and other expenses from their accident and injury. Instead of charging a retainer fee or billing hourly, our firm works on a contingency fee basis, which means we don't receive payment unless we successfully resolve your claim and receive compensation for your injuries.
Thus, with expenses already mounting following any injury, it is a financial breath of fresh air to know you can obtain our legal services without having to pay anything out of pocket upfront. In fact, you don't pay anything unless our firm successfully resolves your case. After successfully resolving your case, all our legal fees will come out of your settlement money or jury awarded damages as a percentage, so we don't receive payment until you do.
CONTACT a Plantation personal injury attorney at Feingold & Posner Accident Injury Lawyers today either online or by calling 954-807-4665 today.
Plantation Personal Injury FAQs
When Is It the Right Time to Call a Personal Injury Lawyer?
The right time to call is as soon as possible after your accident. There are many reasons why you need to begin the legal process as quickly as you can. The legal process may even begin without you, with many calls from the insurance company trying to either rush you or to pressure you to give a statement. They may try to catch you unaware and trick you into compromising your legal rights. Hiring an attorney could prevent this from happening.

Equally important, as time passes from the time of your accident, the evidence that could help your claim can become harder to find. People might quickly clear the scene of the accident, and you may lose the ability to contact witnesses. The witnesses that you have may begin to lose their recollection of what they saw. When you hire a personal injury lawyer, they will get to work immediately to gather the evidence before it is lost.

Calling a lawyer to get started on your case is a crucial step in the legal process. Knowing that you have someone on the job with the experience and tenacity to fight for you can give you at least some peace of mind during an undoubtedly difficult time.
How Do Insurance Settlement Negotiations Work?
An insurance claim is just like any other negotiation. You have a number in mind for what you think that you should receive for your injuries, and the insurance company has a much lower number in mind for what it wants to pay. Your insurance claim begins when your Plantation personal injury attorney files a demand letter with the insurance company. This is when the adjuster goes to work to try to save money for their bosses.

The insurance adjuster may outright deny your claim or question liability. They may come back with a settlement offer. When the number seems low, and it will, know that this is just their opening offer. Your Plantation injury attorney will likely reject the offer and respond with your own demand.

Eventually, you will lower your number, and the insurance company will raise theirs, and you could meet somewhere in the middle. This is a time-honored dance that personal injury lawyers have been doing with insurance companies since the advent of courtrooms. Even when you seem very far apart from the insurance company, most cases eventually will settle.
What Happens After I File a Personal Injury Lawsuit?
Filing a personal injury lawsuit is an early part of the claim process. Most cases will never go far enough to see the inside of a courtroom. Statistically speaking, a vast majority of personal injury cases are settled out of court. However, if your case does make it to court, you should expect going into it that the trial process may take one to two years to complete. The legal system is far from rushed, as courts and judges have busy schedules and full dockets.

In the short term, you can expect motions and attempts to obtain evidence. Many people associate a lawsuit with a trial, but that only happens after many months of the nuts and bolts of the legal system. The phase of your case that will take the longest time is discovery. This is when the two sides obtain evidence that the other has in their possession. At this point, you may even need to sit for a deposition.

Filing a lawsuit will not cut off settlement negotiations. As was previously mentioned, most cases will settle without a trial. If anything, litigation may give each side more incentive to settle. The two parties usually continue negotiating right up until the point when the jury is seated.
What Evidence Can Prove My Injury Claim?
Negligence is the basis of every personal injury claim. When you file a lawsuit in court, you have the burden of proof. It will be up to you to show that what you say is more likely than not to have happened. You need to back your claim up with evidence.
Your Plantation personal injury lawyer will work to gather things that can backup your side of the story, including:
— Witness statements from people who say your injury or accident
— Pictures of the scene of your accident
— Security camera footage
— Expert witness testimony that could reconstruct the accident
— Maintenance logs of the area or vehicle involved
— Medical records that can help prove damages
These are things that can be difficult to get on your own and piece together to tell the story of what happened. Injury lawyers in Plantation, Florida, know how to both get the evidence and use it to prove that someone else was responsible for your accident.
What if I Cannot Work Due to My Injuries?
Your personal injury damages include both economic and non-economic compensation. Economic compensation aims to pay you back for the actual money that you lost. This includes bills that you paid and earnings you lost. This specifically pays you back for lost wages from your job when you are unable to work. Since you would have worked, this is money out of your pocket.

Lost wages in a personal injury settlement are much broader than you think. Of course, this includes the time that you have already missed from work. It also encompasses time that you will miss from work in the future. You do not need to outright miss work to receive compensation for this. For example, if you were qualified for a promotion but cannot get it now because your injury limits you in the type of work that you can do, you can get compensation for the reduction in your earning capacity.

Lost wages are often a very contested part of your personal injury claim because you can bet that the insurance company will see things differently to try to lower its bill. They may dispute what your possible earnings are or use a lower rate of inflation to calculate what they may be in the future.
Contact A Plantation Personal Injury Lawyer Today
Feingold & Posner Accident Injury Lawyers
1380 N University Dr Suite 100,
Plantation, FL 33322
Phone: 954-807-4665
Online Form: Contact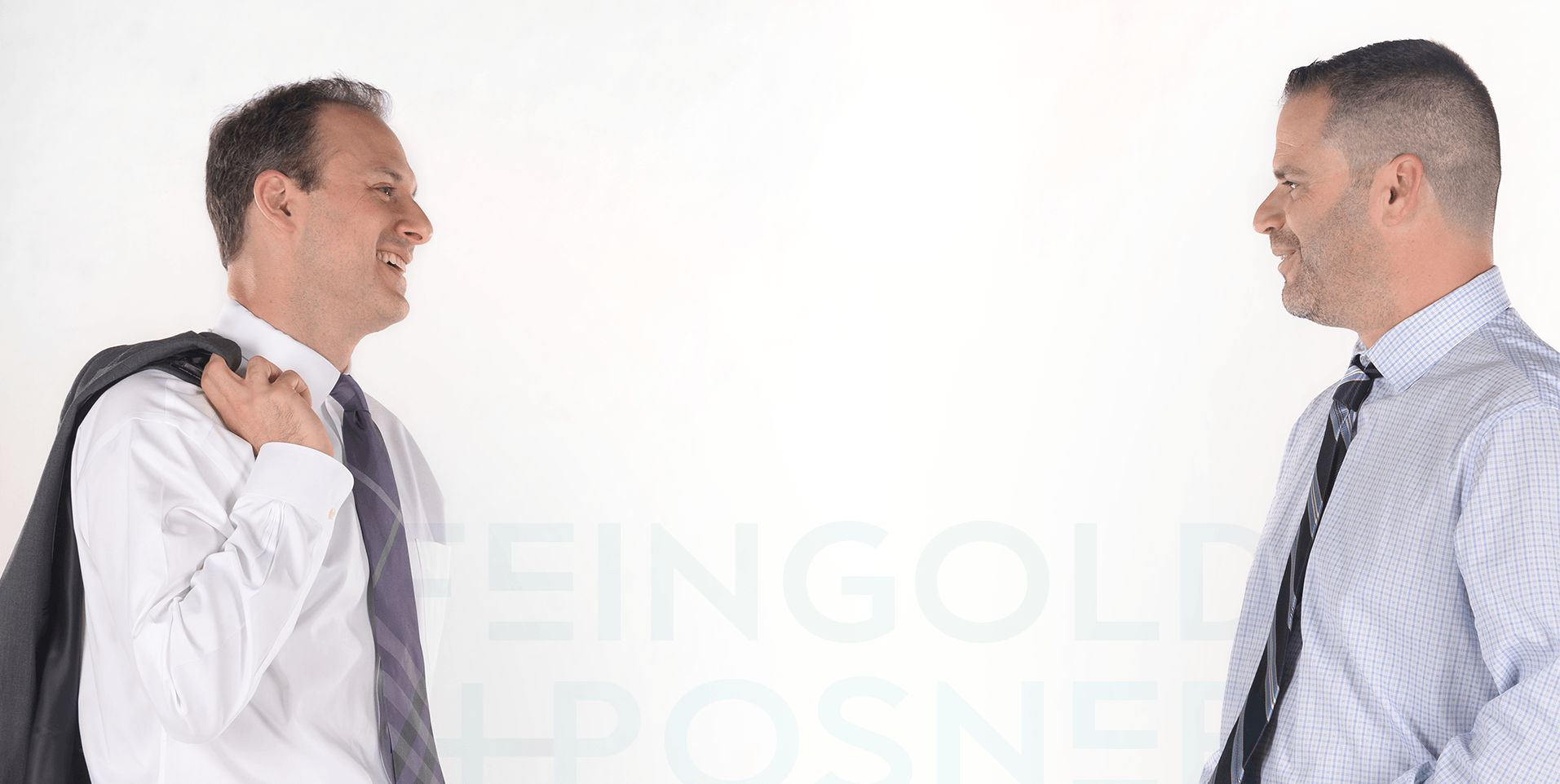 "These lawyers are not only very efficient, but caring as well. I would not hesitate to refer them to anyone."
MATTHEW T. / FORMER CLIENT