Kissimmee Car Accident Lawyer
Dedicated Kissimmee Car Accident Lawyer Pursues Full Financial Recovery for Victims of Crashes in Osceola County and Throughout Florida
Have you been involved in a car accident that was caused by a negligent driver or by someone else's fault? If so, you have the right to pursue a claim for compensation for the expenses and losses that you have incurred in the accident. But pursuing a car accident claim is not always a quick and easy process. To ensure that your case goes as smoothly and successfully as possible, turn to a Kissimmee car accident lawyer from our firm.
At Feingold & Posner, P.A., our legal team has a combined 30-plus years of legal experience. When you choose us to help you with your car accident claim, you can expect us to use our knowledge and skill to fight for maximum financial recovery and justice for you. Our firm has the resources necessary to represent you in your car accident claim from start to finish. 
Following a car accident in Kissimmee, get the legal help and advocacy that you need to maximize your financial recovery for your injuries and losses. Reach out to Feingold & Posner, P.A. for a free case evaluation to go over your legal options for holding those at fault for the accident and your injuries accountable with the help of a Kissimmee car accident lawyer from our firm. 
Common Causes of Kissimmee Car Accidents
Many car crashes in Kissimmee are the result of driver error or negligence, although some accidents are caused in whole or in part by other non-driver-related external factors. Examples of some of the more frequent causes of car crashes include:
Speeding, including driving too fast for weather/road/visibility conditions
Reckless driving, or driving in a manner that knowingly disregards the risk of an accident
Tailgating
Distracted driving
Drowsy and fatigued driving
Driving under the influence of alcohol/drugs
Disregarding traffic signals, including running red lights or stop signs
Changing lanes or turning without signaling or checking mirrors and blind spots
Attempting illegal turns
Not yielding the right of way
Driver inexperience
Inadequate vehicle maintenance
Design or manufacturing defects of cars or auto parts
Poor road conditions, such as broken pavement or road debris, or unsafe road/intersection design
Adverse weather conditions
What Can You Recover Compensation for in a Kissimmee Car Accident Claim?
When you have suffered injuries and expenses from a car accident, you may wonder what kind of compensation you might be entitled to from the driver or other party or parties at fault for the accident. A financial award in a car accident claim can provide you money for:
Repairs for your car, or reimbursement of its value if your car was totaled
Medical and rehabilitation expenses
Expenses to help care for permanent disabilities you may have suffered
Ongoing and future losses of income and employment benefits when you cannot return to your job or any other employment because of your injuries or disabilities
Pain, suffering, and loss of quality of life, if you have suffered permanent, severe disabilities or disfigurement
Big thanks to Eric and Doug for doing a great job with the handing of my auto accident. I highly recommend them!
Let a Kissimmee Car Accident Lawyer from Feingold & Posner, P.A. Advocate on Your Behalf to Secure Financial Recovery in Your Case
After you have been hurt in a car crash, you should not have to go through the process of recovery on your own. An experienced attorney can help guide you in your claim for compensation from the insurance company or an at-fault driver. Turn to a Kissimmee car accident lawyer at Feingold & Posner, P.A. who can help you get the financial recovery and justice you deserve in your case by:
Investigating the accident to determine what happened and to identify the party or parties responsible for the crash and your injuries
Identifying applicable insurance coverages and other available sources of compensation
Going over your legal rights and the steps in the claims process with you so that you know what to expect
Documenting your injuries and losses so that we can establish what compensation you should be entitled to
Filing your claims with insurers and liable parties to begin seeking a settlement that pays you a fair financial recovery
Pursuing every available avenue in your case to fight for the best possible outcome
Contact Us for a Free Consultation to Talk with a Kissimmee Car Accident Lawyer about Your Legal Rights in Your Case
Don't wait to start a car accident claim to get the financial recovery you need to treat your injuries and pay for the expenses and losses you sustained because of the crash. Contact Feingold & Posner, P.A. today for a free, no-obligation case review to learn how a Kissimmee car accident lawyer can guide you through the difficulties and obstacles of getting the compensation you deserve from the insurance company and the driver or other parties who are liable for the accident and your injuries. 
About Kissimmee, FL
Kissimmee is a city located in Osceola County, and is the largest city and county seat. Kissimmee was originally named Allendale for J.H. Allen, who operated the first steamboat service along the Kissimmee River. However, the community was renamed Kissimmee when it was formally incorporated in 1883. After winter freezes in the 1890s caused citrus farmers to move their operations further south in Florida, Kissimmee's agricultural industry converted to cattle ranching. The city's economy was primarily focused on agriculture until the 1970s with the opening of nearby Walt Disney World, with numerous hotels, restaurants, and resorts springing up to cater to theme park visitors to the Orlando area. 
Frequently Asked Questions about Car Accidents in Kissimmee
FAQ: When do I need to file a lawsuit after being injured in a car accident?
After you have been injured in a car accident in Kissimmee, Florida's statute of limitations on car accident lawsuits typically requires you to file your suit within four years of the date of the accident. If you file your lawsuit after this time period has elapsed, you risk allowing your case to be permanently dismissed as untimely and losing the right to hold those parties who are liable for your injuries and losses accountable to compensate you.
FAQ: Can I still file a claim if I was partly at fault for the car accident?
Yes. Florida law does not bar a driver who has been injured in a car accident from filing a lawsuit even if they were partly or mostly at fault for the accident. But Florida's comparative fault rule also means that any financial recovery you might be entitled to can be reduced in proportion to your share of fault for the car accident. As an example, if you might have recovered $100,000 in compensation for a car accident that you were 60 percent at fault for, your award can be reduced by $60,000 to reflect your share of responsibility, although you can still recover the remaining $40,000 of your losses.
FAQ: What happens if the at-fault driver didn't have insurance?
Just because the driver who caused the car accident doesn't have liability insurance does not mean you cannot recover compensation for your injuries and losses. In Florida, all drivers are required to carry personal injury protection (PIP) coverage for themselves and their passengers. If you were injured in a car accident, you can look to your or your driver's insurance for PIP coverage, which pays for medical expenses and lost wages regardless of who was at fault for the accident. When your PIP coverage isn't enough to fully compensate you for your injury expenses, you may also have the option of filing suit directly against the at-fault driver, or filing another claim with your insurance company if you have purchased optional uninsured motorist coverage.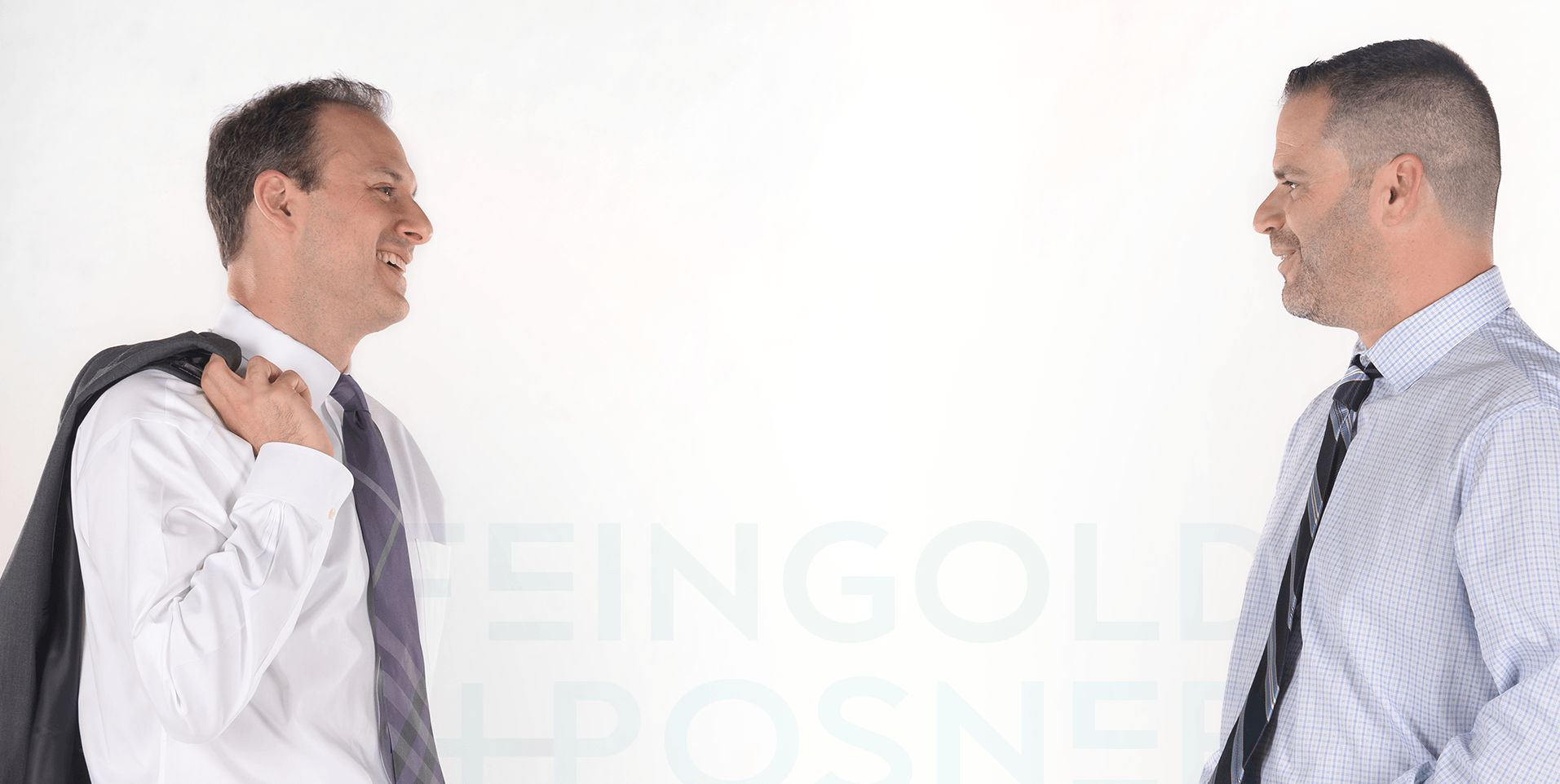 "These lawyers are not only very efficient, but caring as well. I would not hesitate to refer them to anyone."
MATTHEW T. / FORMER CLIENT