Sunrise Car Accident Lawyer
Client-Focused Sunrise Car Accident Lawyer Pursues Maximum Compensation for Clients Injured in Accidents in Broward County and Throughout Florida
A car crash can turn your life upside down in the span of just a few seconds. You may be left with debilitating injuries and significant bills and expenses. When someone else was at fault for the accident, you deserve to seek compensation so that you don't have to shoulder the financial consequences of injuries and property damage. Let a Sunrise car accident lawyer from Feingold & Posner, P.A. advocate on your behalf to demand accountability and justice for you.
With over 30 years of combined legal experience, the attorneys of our firm have dedicated themselves to providing effective legal representation combined with a compassionate approach that is needed by our clients during the difficulties they face recovering from an accident. We do everything we can to make your legal situation as easy and stress-free as possible, including sitting down with you to understand your needs and goals, going over what you can expect in your case, and handling all the aspects of preparing and pursuing your legal claims. 
Don't put off talking to a Sunrise car accident lawyer after you have been injured in a crash. Reach out to Feingold & Posner, P.A. today for a free initial case evaluation to see how our firm can help you through the process of securing financial recovery for your injuries and losses. 
Causes of Car Accidents in Sunrise
Many car accidents in Sunrise are caused by driver error or carelessness. Frequent driver-related causes of crashes include:
Speeding
Reckless driving, such as racing, excessive speeding, or darting through traffic
Tailgating
Failing to stop at red lights and stop signs
Failing to yield the right of way
Failing to check mirrors or use indicators
Illegal turns
Unsafe lane changes
Drowsy or fatigued driving
Distracted driving
Drunk or drugged driving
Inadequate vehicle maintenance causing mechanical failure
Other potential causes of accidents in Sunrise include:
Adverse weather conditions
Poor road conditions, such as potholes, broken pavement, or debris in the road
Cars or auto parts that suffer from design or manufacturing defects
What Financial Compensation Might You Be Entitled to after a Car Crash in Sunrise?
If you have been injured or sustained vehicle damage in a car accident in Sunrise that was caused by another party, you may be entitled to financial recovery for your expenses and losses. A Sunrise car accident lawyer from Feingold & Posner, P.A. will work tirelessly to help you get the money you need for:
Car repair bills, or reimbursement for the value of your car if it was totaled in the accident
Medical and rehabilitation expenses
Expenses for long-term care for permanent disabilities that result from your injuries
Past, ongoing, and future wage/income loss when you cannot return to your job after the car accident
Pain and suffering
Reduced enjoyment and quality of life due to disabilities or significant scarring/disfigurement
Big thanks to Eric and Doug for doing a great job with the handing of my auto accident. I highly recommend them!
How Can a Sunrise Car Accident Lawyer from Feingold & Posner, P.A. Help You with Your Legal Claim?
When you have been hurt in a car crash, you may be faced with a long road of medical treatments and rehabilitation. But you also deserve to recover compensation from the driver or other parties responsible for the accident. A Sunrise car accident lawyer at Feingold & Posner, P.A. can take care of all the details of preparing and pursuing your legal claim for compensation while you focus on getting back to normal life after suffering serious injuries. You can expect our firm to:
Thoroughly investigate the crash on our own, rather than relying on the findings of the insurance companies
Identify the parties who can be held liable for your losses, including at-fault drivers, the driver's employer if they were on the job, or manufacturers if auto defects caused the crash
Document your injuries and losses, including calculating future expenses and losses, so that we pursue full compensation in your case
Timely file your insurance and legal claims and vigorously pursue the financial recovery you deserve through a negotiated settlement
Take your case to court and to trial if necessary
Contact Our Firm Today for a Free Consultation to Learn How Having a Sunrise Car Accident Lawyer on Your Side Can Make a Difference
After you have been involved in a car accident, you need to know what your legal rights are. Contact Feingold & Posner, P.A. today for a free, no-obligation case review to speak with a Sunrise car accident lawyer from our firm about your options for pursuing financial compensation for your injuries and losses. 
About Sunrise, FL
Sunrise is a city located in Broward County, Florida. Sunrise was founded in 1961 by developer Norman Johnson, who attracted potential buyers to the new community with an "upside-down" house that garnered national press. Originally known as Sunrise Golf Village, the city formally changed its name to Sunrise in 1971 and began expanding its borders through annexation to reach the edge of development in Broward County along the Sawgrass Expressway and the Everglades. The city drove its growth through the 1980s and 1990s with the construction of the Sawgrass International Corporate Park (the largest corporate park in South Florida), the Sawgrass Mills shopping and entertainment center, and the National Car Rental Center (now known as the FLA Live Arena) which serves as the home arena for the NHL's Florida Panthers. 
Frequently Asked Questions about Car Accidents in Sunrise
FAQ: When should I contact a Sunrise car accident lawyer?
You should not wait too long after a car crash to speak with a Sunrise car accident lawyer about your case. By promptly talking to an attorney, you will give your lawyer the opportunity to collect as much evidence as possible before it is lost over time or before people's memories of the accident begin to fade. In addition, by starting work on your case as early as possible, you may have more legal options for financial recovery available to you, and it may be more likely that you can quickly secure fair and full compensation to help you with your recovery.
FAQ: How long do I have to file a lawsuit after a car accident?
The statute of limitations on car accidents in Florida typically gives you four years from the date of the crash to file a lawsuit against the responsible driver or parties. In addition, if you were involved in a car accident caused by a state or local government vehicle, you are required by Florida law to provide the state or local government agency with notice of your claim within three years of the crash. A lawsuit against the government also must be filed within three years of the accident, only after 180 days following your notice or after the government denies your claim. If you fail to timely file your claim or lawsuit, you may end up losing the right to pursue compensation for the accident.
FAQ: What are my options for compensation if the driver who caused the crash doesn't have insurance or enough insurance coverage?
In Florida, you still have the ability to recover compensation even if the at-fault driver doesn't have insurance or only has minimal coverage. Because Florida is a no-fault state, you must first turn to your own insurance company to recover money for your medical expenses and lost wages under your personal injury-protection coverage in your auto policy, which pays benefits regardless of who caused the accident. If PIP coverage isn't enough to fully compensate you, you may have the option of filing suit against the at-fault driver directly, or if they do not have insurance or sufficient coverage, you might also be entitled to file a claim with your insurer if you purchased uninsured/underinsured motorist coverage with your policy.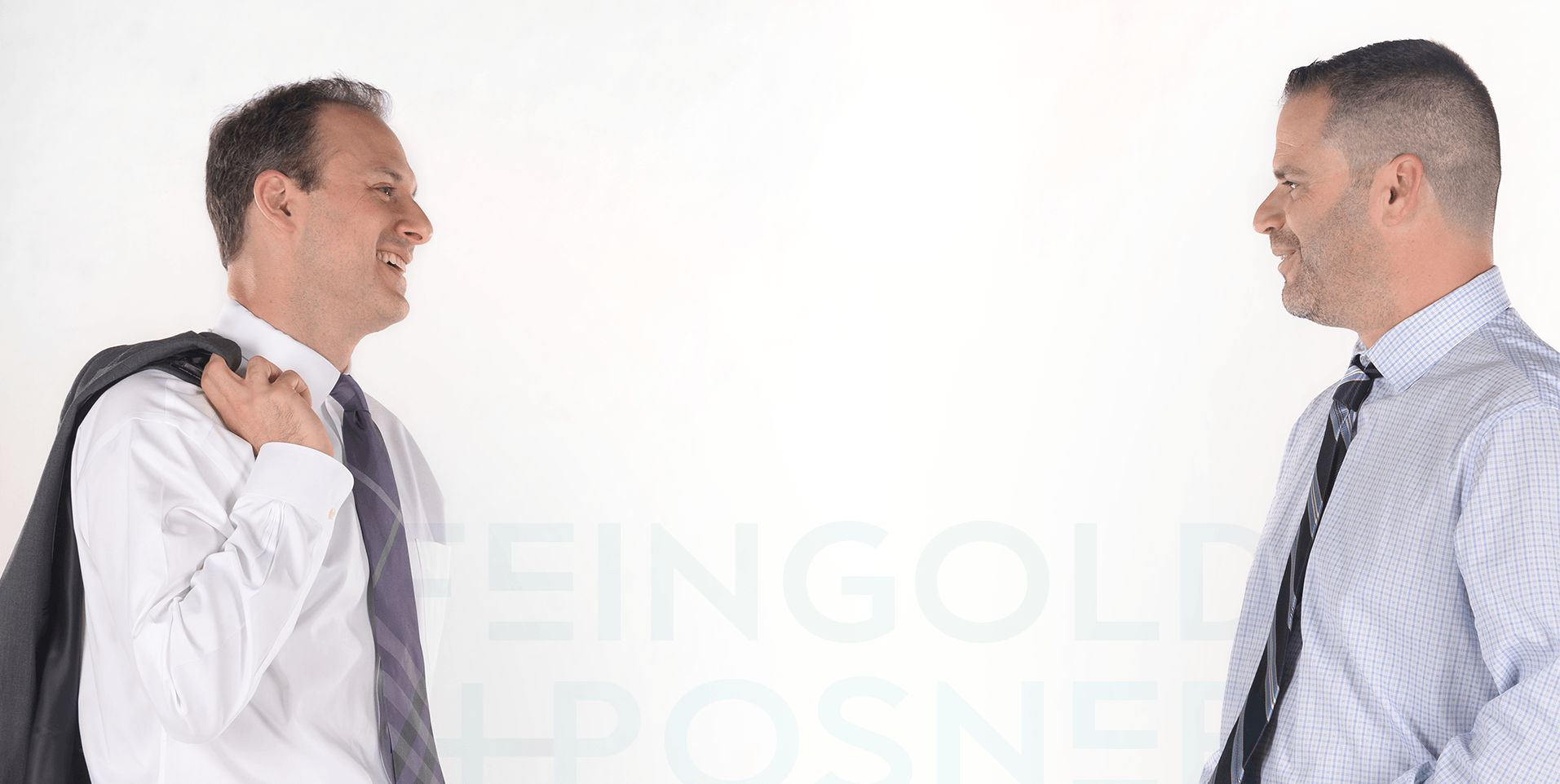 "These lawyers are not only very efficient, but caring as well. I would not hesitate to refer them to anyone."
MATTHEW T. / FORMER CLIENT