Boca Raton Car Accident Lawyer
Knowledgeable Boca Raton Car Accident Lawyer Aggressively Pursues Financial Recovery for Clients Hurt in Crashes in Palm Beach County and Throughout Florida
When you have been involved in a car accident that was someone else's fault, you should not have to bear the financial consequences of injuries and expenses caused by the crash. A Boca Raton car accident lawyer from Feingold & Posner, P.A. can help you to demand accountability and justice from a negligent driver or party. Our firm works tirelessly to make the claims process as easy as possible for you, providing you with skilled legal representation and personalized attention. 
If you have been injured in a car crash, don't wait to get started with your claim for compensation and accountability from those responsible for causing the accident and your injuries. Reach out to a Boca Raton car accident lawyer at Feingold & Posner, P.A. for a free initial case review to learn more about your legal rights for pursuing financial recovery. 
Common Causes of Car Crashes in Boca Raton
Some of the most frequent causes of car accidents in Boca Raton arise from driver error or negligence. These causes include:
Speeding,including driving too fast for conditions
Tailgating
Running red lights or stop signs
Disregarding traffic controls and signals
Reckless driving, such as excessive speeding or weaving in and out of traffic
Driving under the influence of alcohol and/or drugs
Drowsy/fatigued driving
Distracted driving, including texting while driving, eating or drinking, reading, or adjusting the radio or climate control on the move
Failure to use turn signals and mirrors
Unsafe lane changes/cutting off other vehicles
Illegal turns
Poor vehicle maintenance
Other external causes of car accidents include car or auto part defects, adverse weather conditions, poor road conditions or unsafe road/intersection design. 
What Financial Recovery Might You Be Entitled to after a Car Accident?
After a car accident that was caused by another party, you may be able to obtain compensation for expenses and losses you incur due to injuries or property damage suffered in the crash. Let a Boca Raton car accident lawyer with Feingold & Posner, P.A. demand full financial recovery for you that includes:
Repair costs for your car or the pre-accident cash value of the car if it is totaled in the accident
Costs of medical treatment and rehabilitation of your injuries, along with long-term expenses to help care for permanent disabilities that result from your injuries
Loss of wages or income due to missed time from work while recovering from your injuries, or the loss of future earning potential if you are unable to return to gainful employment
Physical pain and suffering and emotional trauma and distress
Loss of quality of life because of permanent disabilities or scarring/disfigurement
Big thanks to Eric and Doug for doing a great job with the handing of my auto accident. I highly recommend them!
How a Boca Raton Car Accident Lawyer from Feingold & Posner, P.A. Will Help You to Demand Accountability and Justice from a Negligent Driver or Party
Pursuing compensation after a car accident can be a complex, time-consuming endeavor, especially if you have been seriously hurt or if the other driver or party is denying their liability for the crash. A Boca Raton car accident lawyer at Feingold & Posner, P.A. can help you recover from a life-altering car accident by handling all the details of your legal case to take the stress off your shoulders. When you turn to our firm for help after a car crash, you can expect our legal team to:
Thoroughly investigate the accident to identify the party or parties at fault for the crash whom you can hold liable for your injuries and losses
Document your injuries and calculate the expenses and losses you have incurred or will incur so that we can pursue full financial recovery for you
Take the time to sit down with you to discuss your legal options and ensure you know what to expect at each stage of your claim
File insurance and legal claims on your behalf to start the process of negotiating a settlement of your claims that provides fair compensation
Go to court or to trial if necessary to demand the results you deserve
Contact Us for a Free Case Evaluation to Go Over Your Options for Recovery with a Boca Raton Car Accident Lawyer from Our Firm
When you have been involved in a car accident that was someone else's fault, you deserve experienced legal representation to help you get compensation for your injuries and losses. Contact Feingold & Posner, P.A. today for a free, no-obligation consultation to see how a Boca Raton car accident lawyer from our firm can make a difference in your case. With our firm, you pay nothing unless we win financial recovery for you. 
About Boca Raton, FL
Boca Raton is a city located in Palm Beach County, Florida. The city gets its name for the label that early Spanish explorers had for Biscayne Bay in Miami-Dade County, "Boca de Ratones," with later mapmakers erroneously moving the label north to the area around present-day Boca Raton. The extension of the Florida East Coast Railway allowed Boca Raton to be formally incorporated in the 1920s as a resort town built by architect Addison Mizner, although his plans were interrupted by the bust of the Florida land boom. Boca Raton experienced significant growth during and following World War II, with the city becoming home to the main campus of Florida Atlantic University and an IBM research and manufacturing facility, which closed in 1996, that developed the company's first PC. In recent decades, Boca Raton has undertaken the redevelopment of its downtown area, renamed Mizner Park, to create a Mediterranean-style town center with open-air shopping, dining, and office facilities. Today, Boca Raton is considered the "Beverly Hills of Florida" due to its numerous beach resorts, country clubs, and mansions and estates. 
Frequently Asked Questions about Car Accidents in Boca Raton
FAQ: How long will my case take?
It is impossible to predict with certainty how long it will take to resolve your car accident claim. Many claims are ultimately resolved through a settlement, while some cases end up going to court and to trial. Some of the factors that can affect the timeline of your car accident claim include the severity of the injuries you have suffered, whether you are still undergoing treatment and rehabilitation of your injuries, the extent of your expenses and losses, and whether fault for the accident is being contested. At Feingold & Posner, P.A., we work diligently to get you the compensation you deserve as efficiently as possible, but we will also honestly advise you when we believe further negotiations or pursuing litigation is necessary to obtain a fair result in your case.
FAQ: Can I still pursue a claim for compensation if I may have been partially at fault for the accident?
Yes. Florida's comparative fault law allows an injured party who bears some or even most of the fault for their injuries to pursue compensation from other at-fault parties. However, the law also states that an injured person is liable for their losses in proportion to their own share of fault for their injuries. For example, if you incurred $100,000 in losses from a car accident in Boca Raton that you were 40 percent at fault for, the law will hold you responsible for $40,000 of your losses but you can still pursue a claim to recover the other $60,000.
FAQ: Do I need to hire a lawyer if I want to settle my claim with the insurance company?
Although you are not required to hire an attorney to file or settle a claim with an auto insurer after a car accident, having legal representation is the best move you can make to maximize your financial recovery. The goal of the insurance company is to minimize the amount of compensation it pays to you for your claim. A lawyer will have the experience necessary to push back against the tactics used by insurers to minimize your compensation and to properly value your claim so that you will know what a fair settlement of your claim looks like.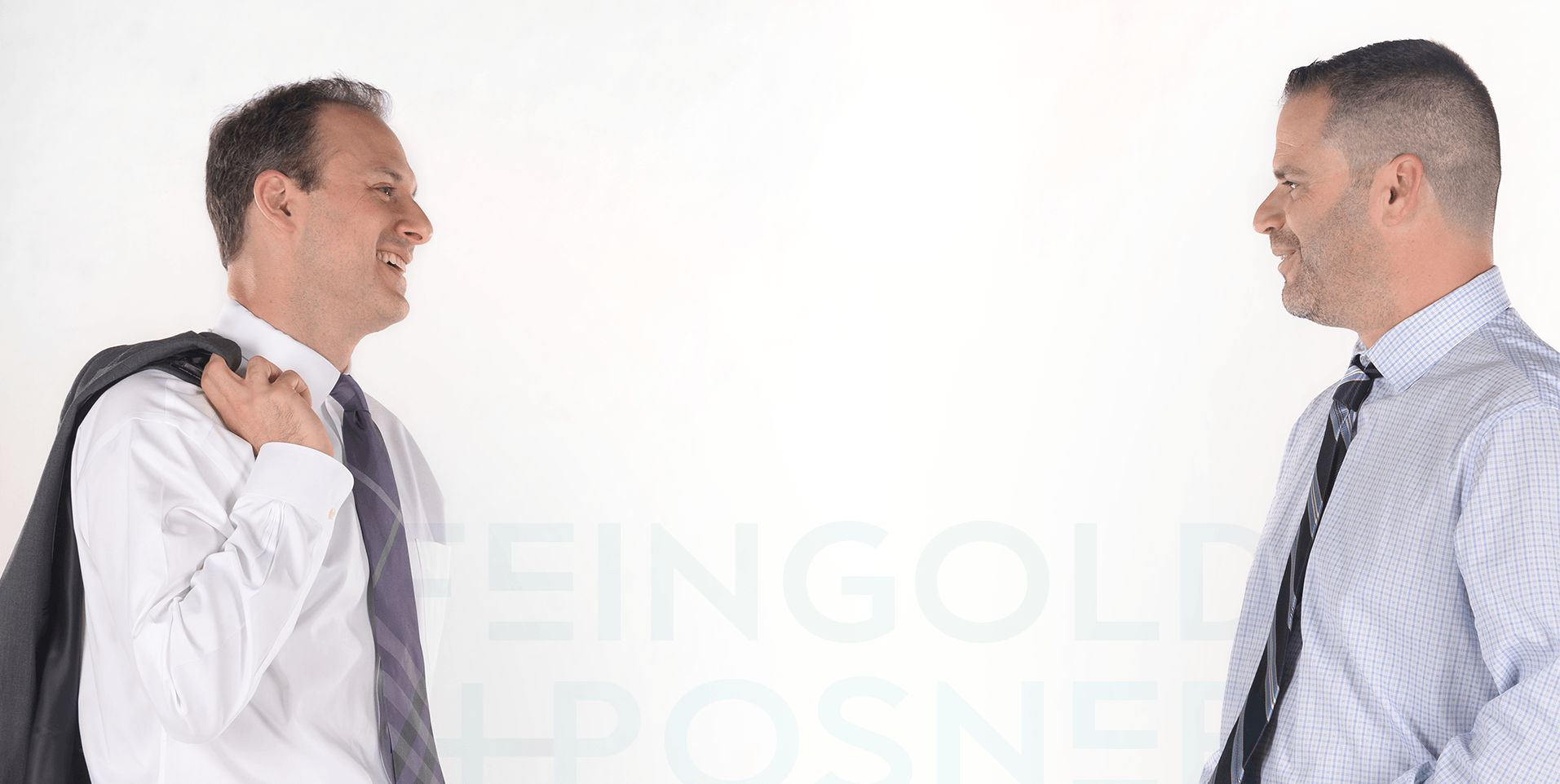 "These lawyers are not only very efficient, but caring as well. I would not hesitate to refer them to anyone."
MATTHEW T. / FORMER CLIENT