Plantation Drunk Driving Accident Lawyer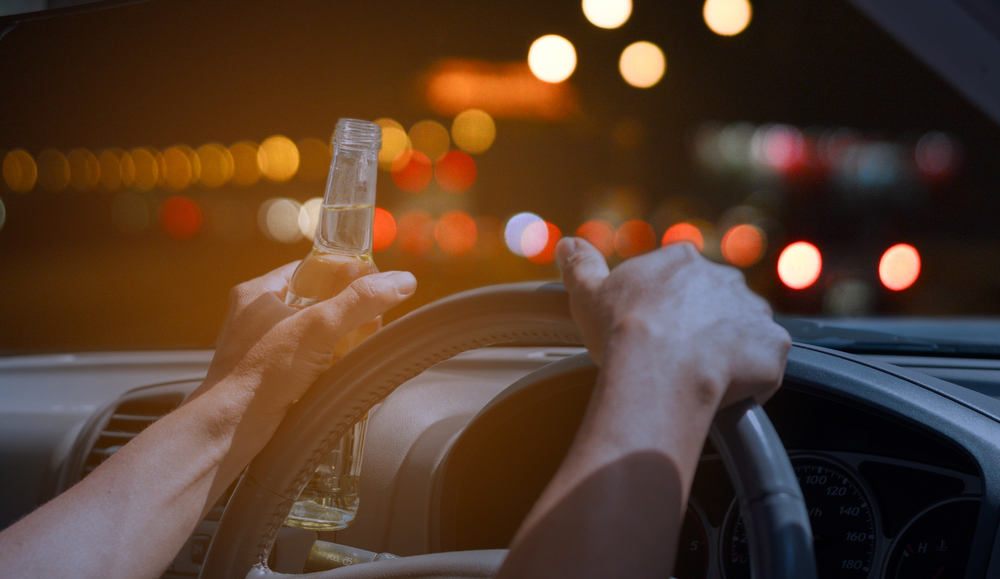 Knowledgeable Plantation DUI Accident Lawyer Advocate For Victims of Drunk Driving Accidents
Plantation offers a wide variety of options for entertainment and nightlife. However, along with people having fun and relaxing with friends often comes an increased risk of drunk driving. The reality is that drunk drivers can be anywhere and in any neighborhood, even where you would least expect them. Some areas in the Plantation area, though, present a greater risk of serious injuries from drunk driving crashes. These include near restaurants, bars, beaches, colleges, and more. If you suffered injuries in a crash due to driver intoxication, contact a Plantation drunk driving accident lawyer at Feingold & Posner Accident Injury Lawyers as soon as possible to discuss your rights.
You might encounter a drunk driver on Broward County roads when you least expect it, and you should be on high alert, especially on holidays, weekends, or simply in the evenings when people are out having a good time. Too often, that good time gets quickly ruined when someone causes a drunk driving crash and injuries. You can reach us through our contact page or at 954-807-4665 for your free consultation. Reach out now and we'll get started right away.
Florida Criminal DUI Charges versus Drunk Driving Accident Claims
After a drunk driving accident, the drunk driver can face both criminal and civil liability. Because drunk driving violates the law, the state can pursue criminal charges against people who drive while under the influence of drugs and alcohol. The penalties for a criminal conviction can include fines, jail time, and, occasionally, restitution paid to victims for some of the losses they incurred as a result of the commission of the crime.
On the other hand, a civil case is a lawsuit pursued by individuals who suffered harm by wrongful conduct in civil court. In a civil case, victims seek damages from the at-fault party to put them in the position they were before the incident in question rather than seeking to punish the defendant. In some cases, however, a court may impose punitive damages in a civil case. Punitive damages do aim to punish the defendant for particularly egregious conduct and deter others from engaging in similar conduct in the future.
As a victim of a drunk driving accident, it's critical to be aware of the fact that if the driver is found guilty and the court orders restitution, it's unlikely to cover all of your accident-related losses. Furthermore, while it may give you pleasure to know that a court has found the other driver guilty, you still need to take action to obtain compensation for your losses.
While a civil case and a criminal prosecution are distinct legal proceedings, the outcome of a drunk driver's criminal case can have an impact on the resolution of your civil claim. If a drunk driver is guilty in criminal court, it can make it nearly impossible for the driver to avoid civil liability for any accident that they caused.
Different Types of Drunk Driving Accidents
Regardless if your drunk driving accident involved a car, truck, or even a motorcycle you still may be eligible for compensation. for more information regarding related areas view our resources regarding:
Types of Damages in a Drunk Driving Accident Case
One of the most important steps of a drunk driving accident claim is determining the value of your losses. You need to know how much to demand from the insurance company, as the insurer certainly will not offer any more than you request. Many people grossly underestimate their losses, which is why having the assistance of a Plantation drunk driving accident lawyer is so important at this stage.
Damages will vary depending on the type of injuries you suffered and the severity of your condition.
Big thanks to Eric and Doug for doing a great job with the handing of my auto accident. I highly recommend them!
Some damages might involve:
Medical expenses – You should not be responsible for paying a penny for the treatment you need for injuries due to a drunk driver. Your claim should include the costs of emergency care you received, emergency transportation, diagnostic testing, surgeries, hospital or ICU admission, specialist and follow-up appointments, medical equipment, medication, rehabilitative therapy, and anything else you needed.
Lost wages – Many traumatic injuries have physical or cognitive effects that prevent you from working. In addition, as part of your treatment plan, your doctor might order that you take some time from work to ensure that you rest and do not risk further injuries. In either situation, if you lose any wages – including overtime, bonuses, commissions, and more – you can seek compensation for this amount.
Future financial losses – For those with severe injuries, the effects of the injuries can last far longer than an insurance claim or personal injury lawsuit. This means that your claim will need to account for the losses your injury will create in the future. If you need ongoing medical treatment, a medical expert will likely need to testify to the estimated costs of the treatment you will need in the future. If you will still not be able to work following your claim, or perhaps can never return to work at all, experts can assess the earnings you stand to lose from the loss of your career.
Pain and suffering – Not all losses are related directly to money. Some injury-related losses affect your life in intangible but still very real ways. Injury victims can experience ongoing pain from their injuries, mental trauma from dealing with an injury or due to the trauma of the crash itself, and other effects that can be difficult to quantify. Just because it is challenging to place a value on pain and suffering does not mean you should overlook this often high-value portion of your injury claim.
Call Us When Insurance Companies Do Not Cooperate
You would think that insurance companies are quick to settle cases that arise from their insureds causing drunk driving accidents. After all, the issue of liability is presumably clear, and no company wants to associate itself with defending drunk drivers.
Unfortunately, you would also be wrong. Insurance companies will deny claims whenever they can and, when they cannot deny liability, will do everything possible to settle cases for as little as possible. As a result, it's in your best interest to retain an attorney to represent you as soon as you can after a drunk driving accident.
A lawyer who regularly represents accident victims and is familiar with dealing with insurance companies will be able to protect your rights during the claims process.
Some of the ways that insurance companies try to minimize their payouts include:
Making a low initial offer to make later offers look better
Telling you that your case is not worth what it is actually worth
Misrepresenting your legal rights
Making overbroad requests for your medical records
Pressuring you to provide a recorded statement, during which they will ask you questions designed to get you to say something that will hurt your case
Making an offer before you have had a chance to fully evaluate your losses or talk to an attorney
When you are dealing with an insurance company after an accident, the people on the other end of the phone may seem very friendly and seem to have your best interests in mind. This is not the case, as their priority is their job and minimizing liability for their employer, the insurance company. This is why you need your own Plantation personal injury lawyer from Feingold & Posner Accident Injury Lawyers advocating for you.
You can reach us through our contact page or at 954-807-4665 for your free consultation. Reach out now and we'll get started right away.
Plantation Drunk Driving Accident FAQs
What Evidence Can I Use to Prove that the Driver Was Drunk?
If the police came to the scene and suspected that the driver was drunk, they should have administered a field sobriety test or taken a blood test at the station after an arrest. These can serve as evidence in your case. The defendant may question the reliability of these tests and the chain of custody of the sample, but they should raise these concerns in their criminal case.

You may also use evidence of how the driver looked and acted at the scene of the accident, told through witness testimony. If their appearance was that of a drunk person, it could be evidence that they were negligent. They may reek of alcohol and slur their words, and that is admissible if someone witnessed it.
What if a Drunk Driver Killed My Loved One?
Florida has a wrongful death statute that allows surviving family members to file a claim against the drunk driver. The law gives the order of priority, and it is the surviving spouse who has the first right to file the claim. The children may also join the same lawsuit, as might the victim's parents.

The family can recover financially for what their loved one went through before their death. This could include their pain and suffering and medical bills. In addition, they could also recover the money that their loved one could earn over their lifetime and also recover the grief and trauma of losing their family member in an accident. Wrongful death damages from a drunk driver could be considerable, and they could reach the policy maximum. Then, the drunk driver would be personally liable for any damages that exceeded what the insurance would pay.
If I File a Lawsuit, Will My Case Go to Trial?
Most likely, your case would not go to trial. Most defendants have every incentive to stay away from a jury in a drunk driving civil case. After all, the facts look pretty bad for the defendant. In addition, there is a possibility that the jury could hit the driver with a large verdict. In other words, they have every motivation to settle. However, this does not mean that they will make the right offer. Your Plantation auto accident lawyer will handle the legal strategy, and they may feel that they have more leverage in settlement negotiations.

Still, most insurance companies will want to avoid a trial at all costs in a drunk driving civil lawsuit. Usually, they get unfavorable results. This is in line with the statistic that only about 5 percent of civil cases end up going to a trial. The insurance company, while they may be extremely difficult, is also rational. They know that there is a chance that the jury could make them pay much more.
Can I Sue Anyone Else Besides the Driver in a DUI Lawsuit?
Yes. There are other possible defendants in a drunk driving lawsuit. The first one is the employer of the driver if they were drinking on the job and operating the vehicle as part of their job duties. For example, if you suffered injuries due to a drunk truck driver, you could file a lawsuit against the trucking company. The benefit of this is that they have a larger insurance policy against which to file a claim.

You could also file a lawsuit against the establishment that served the driver alcohol if they were visibly drunk or underage. This is also known as dram shop laws. Your lawyer should always investigate where the driver consumed the alcohol to learn more about the circumstances before they got behind the wheel. Bartenders should stop serving noticeably drunk people, and you can hold their business responsible if they fail to do so.
How Do I Find the Best Plantation Drunk Driving Accident Lawyer for My Case?
Anyone can find an attorney to handle their case. The question is whether it is the right attorney for you. Accident victims should be looking for a recognized attorney with a track record of delivering results for their clients, and that is what we do at Feingold & Posner Accident Injury Lawyers. We have helped thousands of people fight for compensation after they sustained injuries in accidents.

Beyond results, you could ask for referrals from friends and family. They may have used a personal injury lawyer in their case with whom they were pleased. Every lawyer will tell you that they are good at what they do and that they will fight for you, but seeing the results that they got for someone you know could sway you even more.
Can I Afford a Drunk Driving Lawsuit Attorney?
Absolutely. Money is not and should not be an issue for any personal injury case. The entire system recognizes that plaintiffs are facing financial struggles and do not want to invest potentially tens of thousands of dollars in a case with uncertain chances when they do not have the money in the first place. The good news is that you do not have to do that. In fact, you do not have to invest anything because you pay nothing upfront to your lawyer, and you do not pay hourly bills.

To be clear, attorneys do not work for free. However, their pay only comes if you receive compensation. We only receive a percentage of your settlement or jury award in compensation for our time and effort. If for some reason, we cannot collect a settlement or judgment for you, we will not collect fees. This gives you every incentive in the world to hire a lawyer.
Contact A Plantation Drunk Driving Accident Lawyer Today
Feingold & Posner Accident Injury Lawyers
1380 N University Dr Suite 100,
Plantation, FL 33322
Phone: 954-807-4665
Online Form: Contact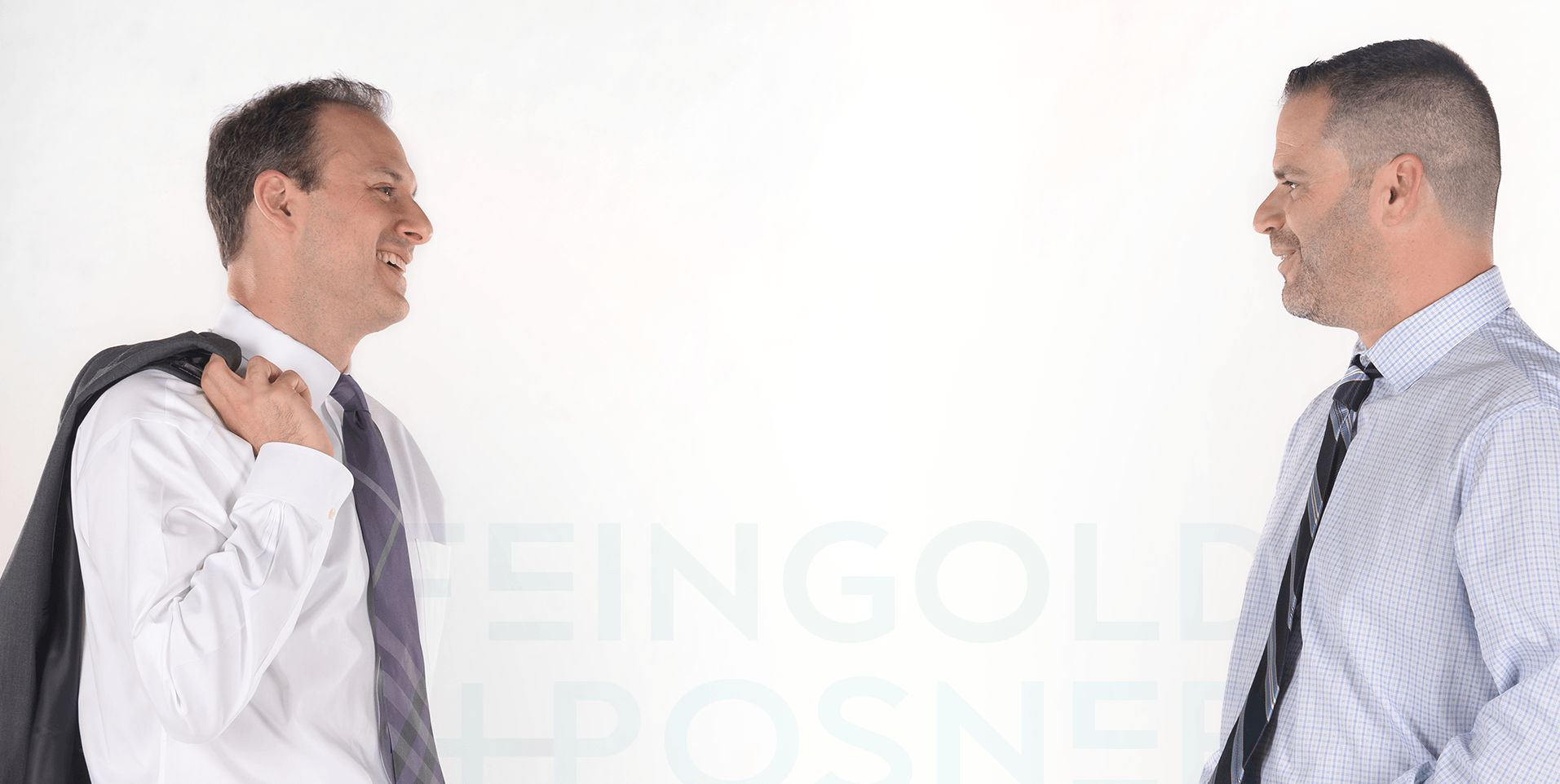 "These lawyers are not only very efficient, but caring as well. I would not hesitate to refer them to anyone."
MATTHEW T. / FORMER CLIENT