Fort Lauderdale Slip and Fall Accident Lawyer
Property owners have a duty to keep their premises in good condition to protect the safety of guests and/or tenants. People who own any type of property, including shop owners, landlords, and even everyday homeowners can be held financially responsible for the resulting injuries of visitors to their premises when they fail to keep them safe by subjecting them to dangerous conditions, neglect to make necessary repairs, or in some cases to provide adequate security against crime in the area—a type of liability known in legal circles as "negligent security". If you were hurt because of a property owner's negligence, an experienced Fort Lauderdale slip and fall accident lawyer from our firm is available to advocate for your right to recover fair compensation for your injuries.
What is premises liability?
Property owners, managers, and occupants have an obligation to provide reasonably safe premises for those who visit as guests, customers, clients, or patrons. Where a dangerous property condition exists that results in the injuries of another, the property owner may be held liable for damages connected with such injuries.
This is called premises liability and applies to both public and private properties, including, but not limited to, the following:
Office buildings;
Retail outlets;
Department stores;
Movies theaters;
Entertainment venues;
Apartment buildings;
Educational institutions;
Financial institutions; and
Parking structures.
Where a dangerous property condition exists, the owner or manager should remedy it in a timely manner or alert visitors and others to its potential risks until it is remedied.
Negligence in Premises Liability Cases
Negligence in such cases can involve dog bites as well as other property conditions, such as inadequate or absent lighting in halls, stairwells, or pathways, broken stairs or flooring, wet floors, negligent security, and more. Such cases can be complicated, which is why it is important to seek the knowledgeable assistance of a Fort Lauderdale slip and fall accident lawyer who is well-versed in the laws and precedents concerning such legal matters. In any claim involving an insurance company, it is always best to be represented by a legal professional as statistically it has been shown to result in better settlements.
Providing the Proper Legal Assistance in Fort Lauderdale
Those who slip or trip and fall, sustaining serious injuries due to such a safety hazard, should discuss their situation with a knowledgeable Fort Lauderdale personal injury attorney. At Feingold & Posner, P.A., we can advise you on your legal options and take legal action where appropriate on your behalf in such cases. Our firm has helped countless clients throughout Florida in determining the legal validity of their cases and pursuing compensation for their injuries through an injury claim or lawsuit.
Contact a Fort Lauderdale slip & fall attorney today to schedule a free consultation! We can also be reached at 954-807-4665.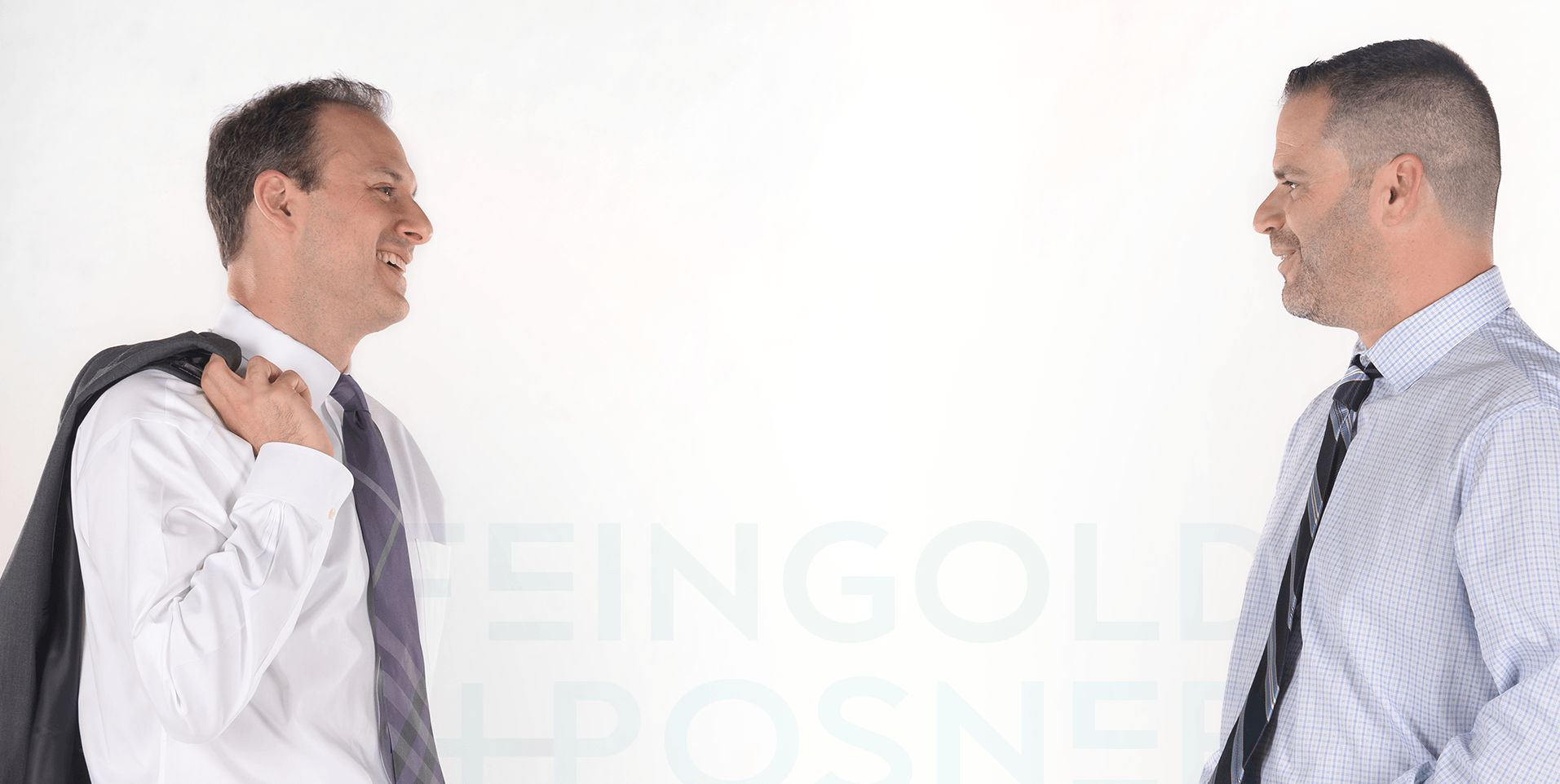 "These lawyers are not only very efficient, but caring as well. I would not hesitate to refer them to anyone."
MATTHEW T. / FORMER CLIENT