Fort Lauderdale Workers Compensation Lawyer
If you were injured at your workplace, then you may be eligible to recover any medical expenses or financial restitution for emotional pain and suffering that you incurred. A Fort Lauderdale Workers' Compensation lawyer at Feingold & Posner, P.A., can assist you in taking the necessary steps to make such a claim.
Legal Implications of Workers' Compensation
Under Florida law, an employer who employs four or more workers is required to provide workers' compensation insurance. Those in the construction industry are required to provide workers' compensation for all employees, no matter how few. Under this program, if you are injured while on the job or develop a disease that is directly related to exposure in the work environment, you are eligible for benefits.
How does worker's compensation work in Florida?
When a worker is injured, that person is required to notify his or her employer as soon as the injury or work-related disease is realized. Workers have 30 days to notify their employer in order to retain their right to benefits. The employer then has another week to report this to the insurance company.
The insurance company should send an informational packet around three days after receiving the notice from your employer. This packet will inform you of your rights and provide helpful information about worker's compensation.
By law, the employer's insurance company should cover any related medical bills for the present and future, as well as a percentage of lost wages. The benefit checks for lost wages should cover about 66% of the injured worker's average weekly pay. This is calculated by averaging a worker's salary for the thirteen weeks before the injury. If a worker was at work less than 75% of the time, then his full wages may be used, or the wages of a worker in the same position will be averaged.
How do I get worker's compensation?
If you have experienced an injury at your workplace, then you should immediately file a report with your employer. Include details such as the place of the injury, date, time, and events surrounding the injury. After this, make sure that the injury is medically documented and you have information about any witnesses to the injury. The insurance company should contact you and settle with you for the amount of damages that you lost. This could include medical bills, lost wages, and any emotional suffering caused by the accident.
How Can A Fort Lauderdale Workers Compensation Lawyer Help?
To ensure that you fully understand the workers' compensation claim process and that your case is presented in the most effective manner, you should confer with one of our attorneys. They can help you determine the proper amount of damages that you should be receiving.
Their help is especially needed if one or more of the following situations apply to you:
Your injuries need surgery or long-term care
Your doctor predicts that your health will not be fully restored after a doctor does all they can for your injury
You are no longer able to perform your job as you once were
You have previous disabilities
These situations can complicate the amount of compensation that an insurance company is willing to give you. Additionally, if an employer or insurance company refuses to give you the full amount that you deserve; our lawyers can see to it that you are not left helpless. We can help you acquire the necessary documents to prove that you are in the right. If necessary, we will even sue the employee or insurance company on your behalf.
Personal injury attorneys Craig Posner and Eric Feingold are both excellent attorneys, but more importantly, they are excellent people. I have seen first hand their hard work and dedication to clients. I would not hesitate to recommend their services to others.
What If I'm Not Able to Return to the Same Job?
If you are unable to return to the same job, we may even be able to get you funding for going back to school to get trained for a job that you are able to perform. You deserve to have the same standard of living that you did before your accident. If a worker has been killed, then that individual's family should follow the same process in order to receive payment for medical bills or any lost income for the worker's dependents.
Contact An Experienced Fort Lauderdale Workers Compensation Lawyer Today
If you need legal assistance in submitting and documenting a Florida workers' compensation claim or if your claim has been denied by your employer or the insurance carrier, we recommend that you contact a Fort Lauderdale personal injury attorney at Feingold & Posner, P.A. Due to the fact that we have dealt with injury cases of all kinds, whether on the job or otherwise, we are well-versed in the laws, procedures, and documentation that is necessary.
Our attorneys are familiar with the strategies that insurance companies and employers will take to deny, delay, or ignore claims and can provide aggressive legal assistance on your behalf. Our clients are our first priority, so call to get your free consultation as soon as possible. The statute of limitations on worker's compensation claims is extremely short, so do it now before it's too late!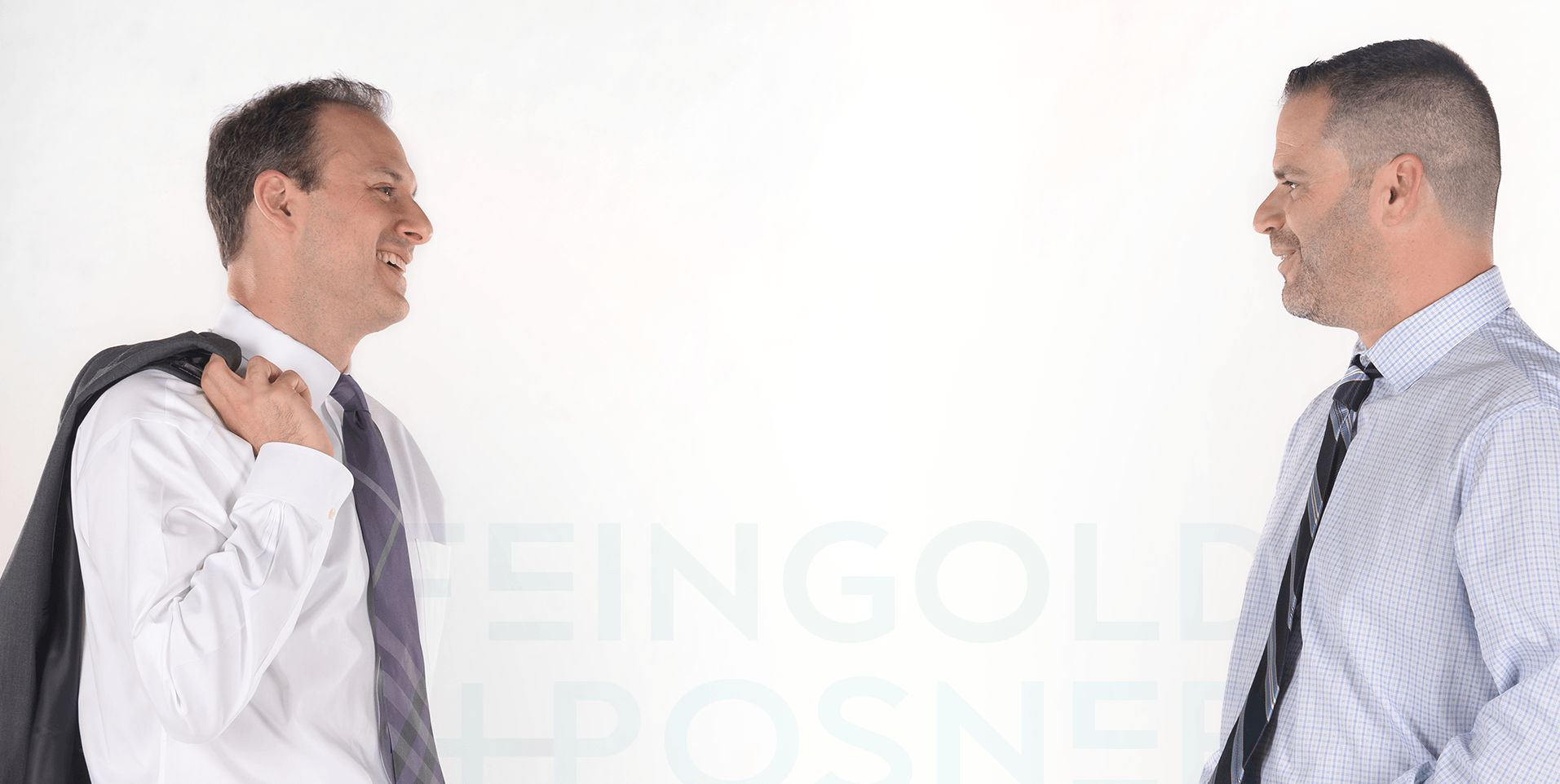 "These lawyers are not only very efficient, but caring as well. I would not hesitate to refer them to anyone."
MATTHEW T. / FORMER CLIENT