Plantation Rideshare Accident Lawyer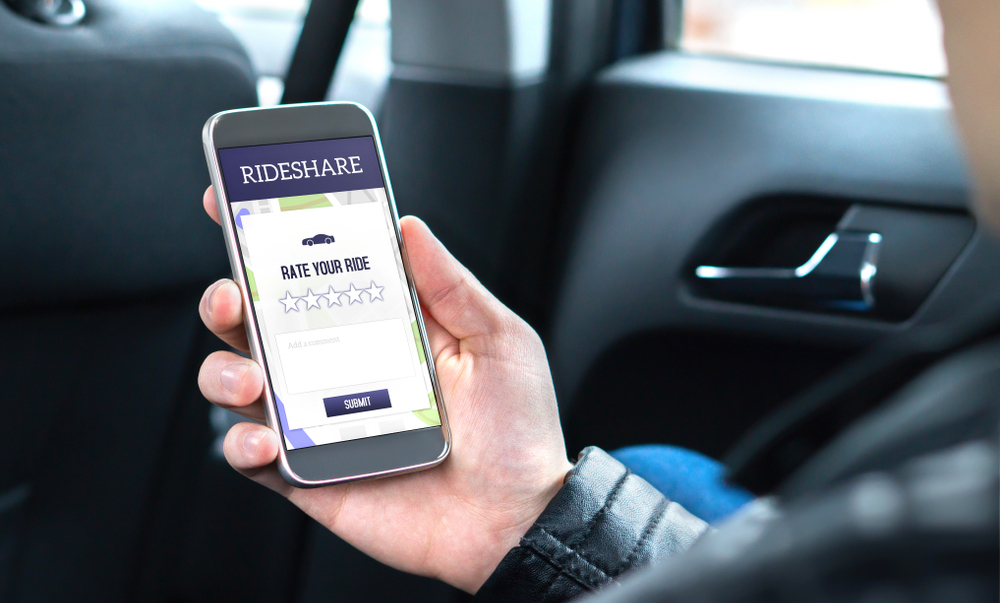 Seasoned Plantation Rideshare Accident Lawyer Seeks Financial Recovery and Justice for Clients Injured in Uber & Lyft Accidents
Uber and Lyft are the top two ridesharing companies that quickly overcame Florida taxicab companies as the choice for quick rides to and from popular destinations. Both residents and tourists alike depend on Uber and Lyft to get them from place to place in and around Plantation. When a person downloads the Uber or Lyft app on a mobile device, the user can request a ride, and a driver who is in the vicinity will accept the request and respond. The Uber driver will then pick up the fare and take them to the requested destination – often anywhere around the city. However, ridesharing vehicles—just like other vehicles—can be in serious traffic accidents. In some instances, these accidents are the direct fault of the Lyft or Uber driver, while at other times, the accident happens because of some other negligent driver. Whatever the case, a rideshare collision can cause serious injuries, and victims might need significant medical treatment. This is where an experienced Plantation rideshare accident lawyer can help.
If you or a person you love suffered injuries in an accident that involved an Uber or Lyft vehicle, you have options that are open and available to you. The Plantation rideshare accident lawyer at Feingold & Posner Accident Injury Lawyers can let you know what those options are and advise you on the best course of action for your unique car accident injury case. Please contact our firm today to learn more about how we can assist you with your Plantation rideshare accident claim.
Typical Causes of Rideshare Accidents
Uber and Lyft accidents, just like other Florida motor vehicle accidents, happen for a variety of reasons. In some instances, the Uber driver—or some other driver—is carelessly or negligently operating their motor vehicle under the circumstances.
For example, the at-fault driver might be:
Speeding
Tailgating
Recklessly weaving in and out of traffic
Cutting off other drivers
Failing to yield
Failing to stop at a traffic light or stop sign
If you believe that the rideshare driver or another driver engaged in any of these careless driving behaviors, you should speak with an Uber accident lawyer right away.
Distracted Driving
Some rideshare accidents occur when one or more drivers are distracted. Distracted driving usually happens when a driver is paying more attention to an electronic device or another diversion than to the roadway itself. Even when the driver turns his or her head away from the road for a second or two, that is often enough time for a serious accident to take place.
Rideshare drivers are often watching their GPS, as they might be picking up passengers in unfamiliar areas of the city. They also have to watch their apps to accept or deny rides. This attention to a smartphone or tablet in the car can be dangerous for everyone else.
Impaired Driving
Accidents in rideshare vehicles can happen when a driver (either the Uber driver or some other driver) is under the influence of alcohol or drugs while driving a vehicle. Alcohol, for example, is a depressant, and it can have a significant impact on a person's driving abilities.
For example, the driver's vision can become blurry while behind the wheel, and his or her reaction time can slow down significantly. Consequently, a driver who is under the influence of alcohol or drugs might speed uncontrollably or become unable to stop his/her vehicle in time to avoid colliding with another vehicle nearby. They might even drive the wrong way on a highway and cause a head-on collision.
Fatigued Driving
Many rideshare drivers work long hours at full-time jobs and then begin their rideshare shifts. Even though companies set limits on how long drivers can log into the app at one time, this does not prevent fatigued driving. Some drivers will work a full maximum shift for Uber, and then they will start a full shift for Lyft. This circumvents the time limits and puts everyone at risk.
If you suffered injuries as a passenger in a rideshare vehicle or in another vehicle that a rideshare driver hit, you must speak with an experienced Plantation Lyft accident lawyer about your case as quickly as possible. The knowledgeable legal team at Feingold & Posner Accident Injury Lawyers can pursue any compensation that you deserve for your car accident injuries.
Injuries Sustained in Rideshare Accidents
Any type of car crash can lead to many types of personal injuries. These injuries can range from lacerations that need stitches to debilitating and catastrophic spinal or brain injuries.
Many injuries disrupt your life in many ways, and common conditions include:
Bone fractures
Internal injuries
Soft tissue injuries
Abrasions, cuts, and scarring
Whenever an accident victim suffers injuries in a ridesharing vehicle accident, he or she might need to seek follow-up medical treatment and care at a local emergency room. At the initial medical visit, a physician can take MRIs, CAT scans, x-rays, and other imaging studies to determine how serious the accident victim's injuries might be. In addition, the attending doctor can recommend follow-up treatment for the accident victim, such as a consultation with a primary care doctor or with a medical specialist.
If you suffer injuries in an Uber or Lyft accident, it is important that you get an initial diagnosis and that you follow through with all subsequent medical treatment. When accident victims have lengthy gaps in their medical treatment records or discharge themselves from treatment, it looks bad to the insurance company. Specifically, the insurance company might determine that you did not take your medical treatment seriously or that you did not suffer very serious injuries in the accident.
While you treat your injuries, a knowledgeable Plantation Uber accident lawyer at Feingold & Posner Accident Injury Lawyers can start working on your case. We can gather your medical records and bills, investigate liability in your crash, and handle all of the other legal aspects of your case—including preparing a demand package and filing necessary claims. Our goal is to pursue the maximum amount of monetary compensation that you have available to you.
Who Pays When a Person Suffers Injuries in a Rideshare Vehicle?
Given that ridesharing accidents are relatively new, not much case law concerns insurance coverage in these collisions. Depending largely on the circumstances, in some Uber and Lyft accidents, the rideshare driver's auto insurance coverage might directly apply.
In other accident cases, the rideshare company's corporate policy might come into play. Finally, in cases where some other motor vehicle operator caused or contributed to the collision, then the other driver's car insurance policy might be applicable.
Lyft or Uber corporate coverage has a limit of $1,000,000 under certain circumstances, and these policy limits apply to property damage, personal injuries, and deaths that occur in the accident. Moreover, these policy benefits also come with $1,000,000 worth of uninsured/underinsured motorist coverage.
The Uber or Lyft corporate policy begins to take effect when an Uber driver decides to accept a person's ride request through the rideshare app, even before the driver picks up the passenger. The corporate coverage available will then remain in effect until the ride fare arrives at the final destination and the trip concludes.
The same is true in cases where an Uber or Lyft driver is technically "on the clock," logged onto the system, and ready to accept a ride—but does not have the customer at that time. Under those circumstances, the rideshare corporate coverage limits are lower—usually, $50,000 per individual and $100,000 per accident if more than one injured individual is in the accident. In addition, there are corporate policy limits of $25,000 for property damage resulting from an accident.
Uber and Lyft corporate coverage can be confusing, but you should always know when you can file a claim against these policies. They have much higher limits than most drivers' policies, so it helps to ensure that you receive the full compensation that you need to cover your losses.
If you have been in an accident involving a ridesharing vehicle, the experienced team of Plantation Lyft accident lawyers at Feingold & Posner Accident Injury Lawyers can assist. Our legal team can help you determine which insurance policy or policies will come into play in your case and can help you pursue the money damages that you need for your car accident injuries.
Great guys who take their job seriously. They took care of me when I had my accident and made sure I was walked through 100% of the way.
Who Pays When Another Driver Caused the Accident?
In some instances, accidents that involve rideshare vehicles occur because of another motor vehicle operator's carelessness or negligence. All drivers on the roadway have a duty of care to operate their vehicles safely under the circumstances, and this includes operators of cars, trucks, motorcycles, and anyone else on the road. However, some drivers violate traffic laws and regulations, engage in distracted driving, and operate vehicles while intoxicated, among other forms of negligence.
If you are in an Uber or Lyft vehicle, another driver causes the accident, and you suffer a serious personal injury, you might be eligible to turn to the at-fault driver's auto insurance company for the necessary insurance coverage. Alternatively, if you are involved in a phantom vehicle accident case, or the at-fault driver speeds away and does not stop at the scene, you might turn to the Uber or Lyft corporate policy for uninsured motor vehicle coverage.
No matter what type of rideshare accident you are in, the knowledgeable Plantation Uber & Lyft accident lawyers at Feingold & Posner Accident Injury Lawyers can determine which insurance policy likely comes into play and can prepare and file all the necessary claims for you to begin the legal process.
Potential Damages Available to Accident Victims in Rideshare Accident Cases
For you to recover monetary compensation and damages following a rideshare crash, your attorney will need to satisfy the necessary elements of proof for your claim. Specifically, they will need to show that either the Uber or Lyft driver or a driver in another vehicle acted unreasonably under the circumstances. This typically means that the at-fault driver violated some road rule or engaged in another type of distracted or negligent driving.
In addition, they must show that the accident happened because of the driver's carelessness or recklessness. Finally, you must demonstrate that you suffered one or more injuries in the accident that the driver should be liable for.
Once your attorney can demonstrate fault and liability on the part of a driver, they can seek the damages you need and deserve. Damages are monetary compensation that aims to make you whole after your accident.
Economic damages, for example, compensate accident victims for their related medical expenses, out-of-pocket losses, and lost wages for missed work time after their accident. In addition, depending on the circumstances of the accident and your injuries, you might be eligible to recover non-economic damages. These include pain and suffering compensation, as well as damages for mental anguish, emotional distress, or permanent disability. If the accident led to your inability to use a certain body part, you can also recover compensation for that loss.
A knowledgeable and experienced Plantation rideshare accident attorney at Feingold & Posner Accident Injury Lawyers can determine the damages you qualify for and can help you pursue the maximum amount of compensation available in your injury case.
Speak to a Plantation Rideshare Accident Lawyer about Your Legal Matter Today
The experienced legal team at Feingold & Posner Accident Injury Lawyers is ready to assess your rights, then take the necessary steps to pursue and recover the compensation that you need for all of the injuries you suffered in your Plantation Uber or Lyft accident. For a free consultation and case evaluation with an experienced legal team, please call us at 954-807-4665 or contact us online for more information about how we can assist. We know how to stand up against large rideshare companies like Uber and Lyft on behalf of our clients.
Contact A Plantation Rideshare Accident Lawyer Today
Feingold & Posner Accident Injury Lawyers
1380 N University Dr Suite 100,
Plantation, FL 33322
Phone: 954-807-4665
Online Form: Contact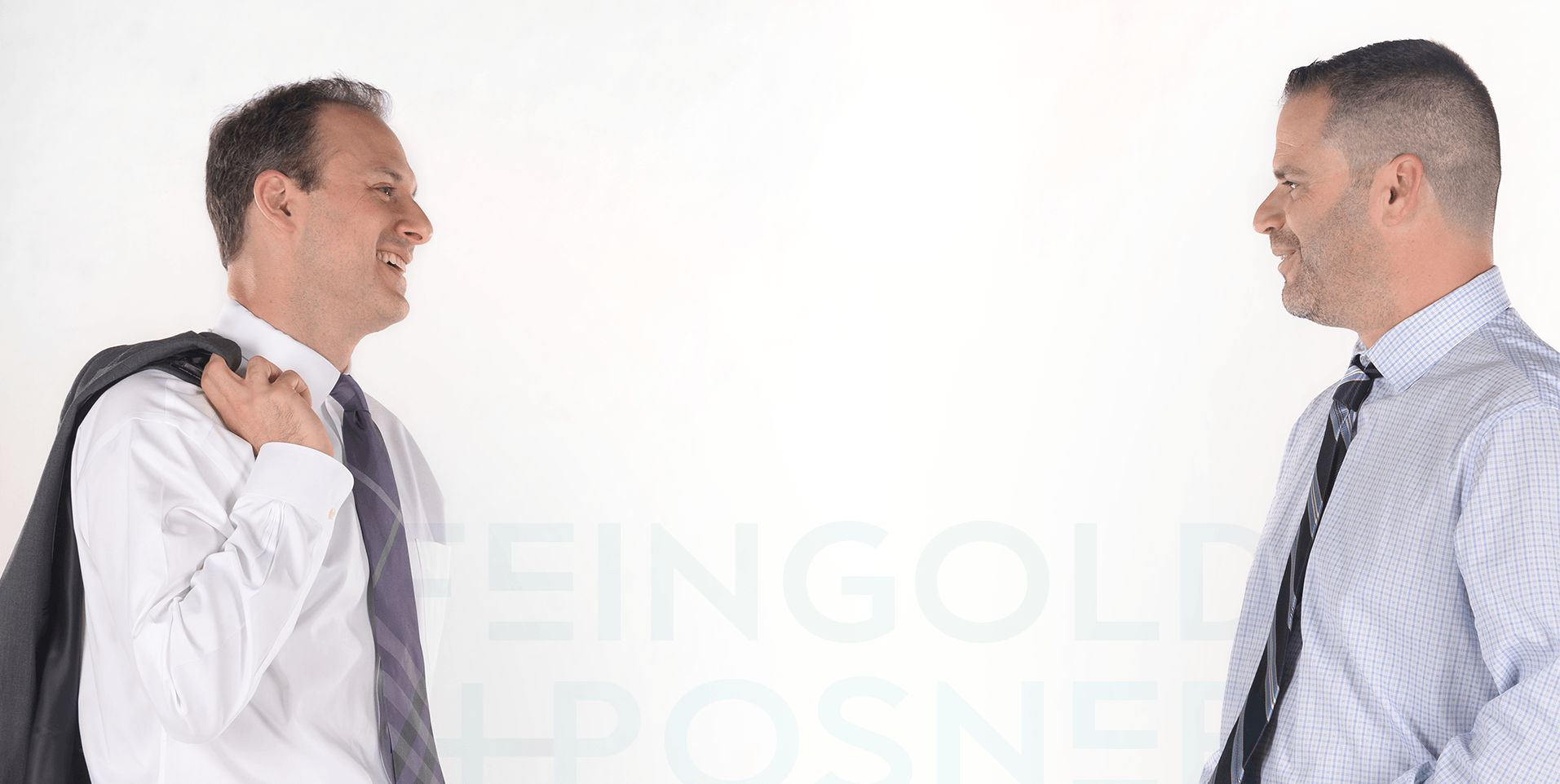 "These lawyers are not only very efficient, but caring as well. I would not hesitate to refer them to anyone."
MATTHEW T. / FORMER CLIENT