Coral Springs Car Accident Lawyer
Experienced Coral Springs Car Accident Lawyer Fights for the Interests of Clients Hurt in Crashes in Broward County and Throughout Florida
Were you involved in a car accident in Coral Springs? Was another driver or some other party at fault for the crash? If you have suffered injuries and losses because of the negligence of another party, you should not have to bear the financial consequences. When you are faced with medical bills and lost wages, you can pursue a legal claim to recover compensation for your financial expenses as well as for the personal harm you have had to endure. Let a Coral Springs car accident lawyer from Feingold & Posner, P.A. demand accountability and justice for you from those responsible for the accident and your injuries.
With over three decades of combined legal experience, the attorneys of our firm have dedicated themselves to advocating for the rights of people like you who have been injured in accidents. We have a proven track record of success, having recovered tens of millions of dollars in compensation on behalf of the thousands of clients we have represented. We know that you are going through a difficult time in your life, which is why we strive to provide you with compassionate, attentive service throughout your case. We take the time to get to know you, explore your options, craft a tailored case strategy, and keep you updated on the progress of your case. 
If you have been injured by a car accident that was caused by another negligent driver, do not hesitate to reach out to a Coral Springs car accident lawyer from Feingold & Posner, P.A. for a free initial case review. We can help you better understand your legal rights and what you can expect in pursuing a claim for compensation. You owe us nothing unless we win compensation for you in your case. 
Coral Springs Car Accident Statistics
According to statistics published by the Florida Department of Highway Safety and Motor Vehicles, over the period of 2018 through 2020, there were an annual average of 38,749 motor vehicle accidents in Broward County, with an annual average of 22,433 injuries and 240 fatalities. There were also an annual average of 23,251 accidents that caused only property damage. An annual average of 160 accidents had confirmed the involvement of alcohol, while another 22 accidents were confirmed to involve drugs and another 11 crashes involved both drugs and alcohol. 
What Are the Most Common Causes of Car Accidents?
Many car accidents in Coral Springs are caused by driver error, including specific causes such as:
Speeding or driving too fast for road/weather conditions
Running red lights/stop signs
Tailgating
Unsafe lane changes
Illegal turns
Failing to yield the right of way
Drunk or drugged driving
Distracted driving, especially texting while driving
Drowsy/fatigued driving
Driver inexperience
Reckless driving, including racing, excessive speeding, or darting through traffic
Inadequate car maintenance
Defective auto parts, or design/manufacturing defects in a car
Poor road conditions, such as wet or slippery road surfaces, potholes/sinkholes, or debris in the roadway
Adverse weather conditions, including high winds or heavy rain and fog
Big thanks to Eric and Doug for doing a great job with the handing of my auto accident. I highly recommend them!
How to Protect Your Legal Rights Following a Car Crash
You can best protect your options for pursuing a claim for compensation by taking the following actions after a car accident:
Document the scene of the crash by using your cell phone to take photos or video important details such as vehicle damage, skid marks on the road, traffic controls, visual obstructions, and any visible injuries you may have sustained.
Seek medical attention as soon as possible, including seeing a doctor in order to have any injuries you sustained diagnosed
Keep bills and invoices for medical treatment or vehicle repairs
Collect your pay stubs, income statements, or income tax returns if you've missed time from work
Start a journal to record the pain and physical impairments you experience due to your injuries
Finally, speak with a Coral Springs car accident lawyer from Feingold & Posner, P.A. to begin the process of pursuing your rights to compensation. 
What Compensation Can You Obtain after Being Involved in a Car Accident?
After you have been involved in a car crash that was someone else's fault, you may be entitled to recover financial compensation for expenses and losses that you incurred due to the accident, including:
Repair expenses to fix damage to your car, or the pre-accident value of your car if it was totaled by the accident
Medical and rehabilitation expenses to treat injuries you sustained in the crash
Long-term care expenses for permanent disabilities you may have been left with
Past, ongoing, and future loss of wages or income when you cannot work because of your injuries or disabilities
Pain and suffering 
Reduced quality of life from disabilities or permanent scarring and disfigurement
How a Coral Springs Car Accident Lawyer at Feingold & Posner, P.A. Will Help You Obtain the Financial Recovery You Deserve
When you are focused on treating and rehabbing injuries you suffered in a car accident, repairing or replacing your vehicle, and working on getting back to your job or school, let a Coral Springs car accident lawyer from Feingold & Posner, P.A. handle all the details of preparing and pursuing your case. We work diligently to make the process of pursuing financial compensation as easy and stress-free for you by:
Thoroughly investigating the crash and securing evidence needed to prove liability for the accident
Documenting your injuries, expenses, and losses to ensure we pursue full financial recovery in your case
Working with expert witnesses for accident reconstruction, medicine, or finance to help u persuasively argue on your behalf
Identifying potentially liable parties and sources of compensation, such as available insurance coverage
Filing your claims on your behalf and aggressively pursuing a settlement that provides you with fair compensation as soon as possible
Taking your claims to court when a fair settlement cannot be reached, and advocating on your behalf at trial to fight for a verdict in your favor. 
Contact a Coral Springs Car Accident Lawyer from Feingold & Posner, P.A. for a Free Case Review Today
When you have been involved in a car accident that was someone else's fault, don't wait to start a legal claim to recover compensation for your expenses and losses. Contact Feingold & Posner, P.A. today for a free, no-obligation consultation to learn more about how a Coral Springs car accident lawyer can help you get the accountability and justice you deserve. 
About Coral Springs, FL
Coral Springs is a city located in Broward County, Florida. Incorporated in 1963, Coral Springs was a master-planned community developed by Coral Ridge Properties, Inc., which gave the city its name. Coral Springs has experienced steady growth over the decades, adding over 30,000 residents each decade from the 1970s through the 1990s. Under the city's master plan, Coral Springs hit its residential build-out in the early 2000s. Coral Springs regularly ranks highly for resident quality of life, with the city being rated third in Florida and 94th nationwide in Money Magazine's 2012 list of 100 Best Places to Live. In recent years, Coral Springs has begun renovating its downtown area, centered around the intersection of University Drive and Sample Road, involving the construction of shopping, entertainment, office, and residential complexes. 
Frequently Asked Questions about Car Accidents in Coral Springs
Do I need to hire a lawyer to get an insurance settlement?
While you are not required to have legal counsel to file an insurance claim to get a settlement, you can give yourself a better chance at recovering more compensation when you are represented by a Coral Springs car accident lawyer. The insurance company has many tricks and tactics that they can use to get you to accept far less than what your claim should be worth. A lawyer will know how to push back when an insurer tries to delay, minimize, or deny your claim, and will also have the experience to value your case so that you can be sure that you are getting a fair settlement.
Am I still eligible for compensation if I may have been partially at fault for the accident?
Yes. Even if you were partly or mostly at fault for a car accident, under Florida's comparative fault law you can still pursue a claim for compensation. However, the comparative fault law also states that you will be held responsible for a share of your losses in proportion to your fault for the accident. For example, if you incurred $100,000 in losses from a car accident that you were 25 percent at fault for, your recovery in your case can be reduced by $25,000 to reflect your share of fault.
How long will it take to get compensation in my case?
No one can predict how long any car accident case will take. It may be possible to settle your claim with the insurance company in a matter of months, while if your case goes to trial it can take several years to reach a verdict. Some of the factors that affect the timeline of a car accident case include the severity of your injuries, whether you are still undergoing treatment for your injuries, the amount of your expenses and losses, the complexity of the evidence involved in your case, and whether the other driver is denying their liability for the crash or is alleging that you bear some of the fault.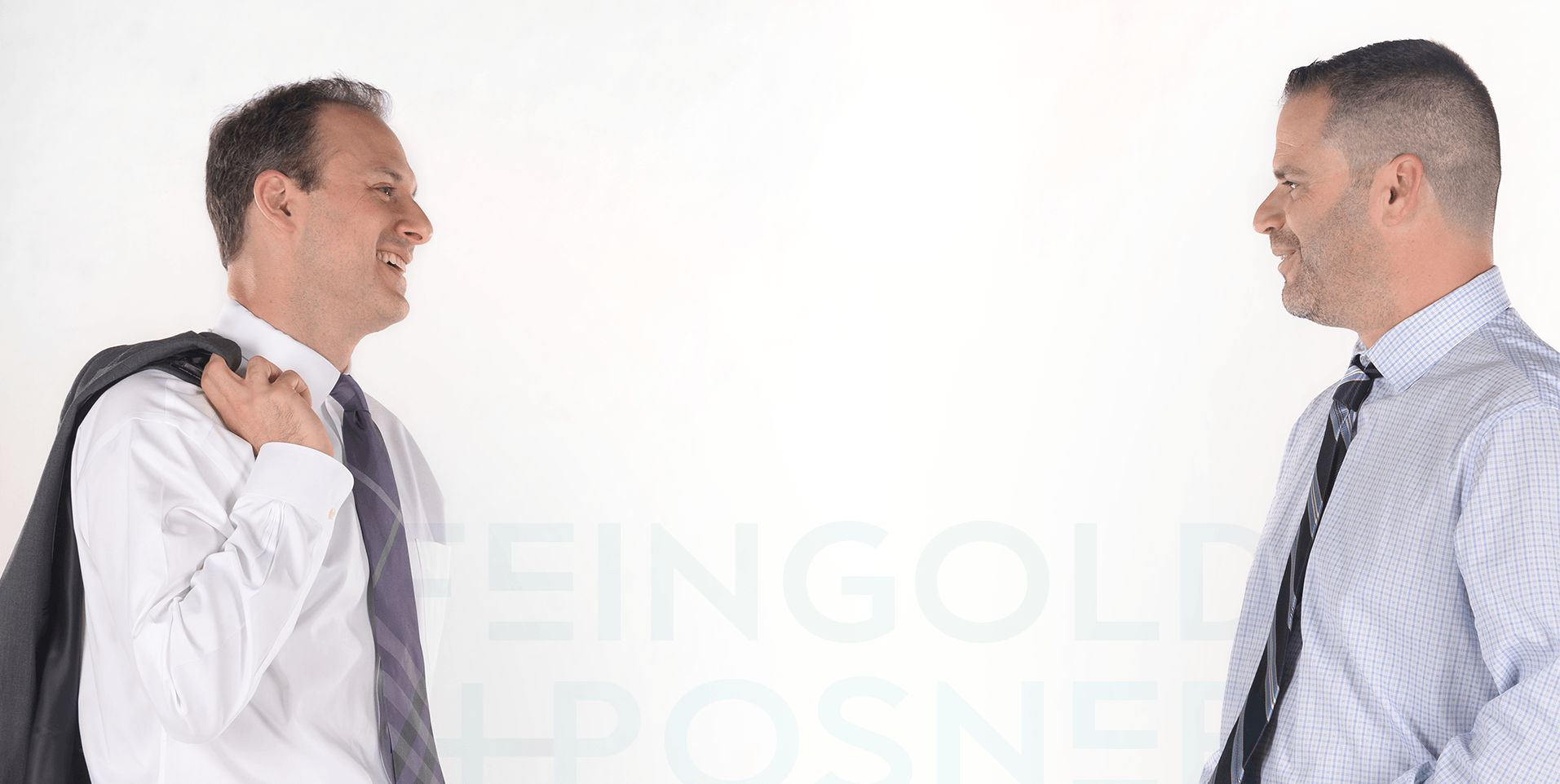 "These lawyers are not only very efficient, but caring as well. I would not hesitate to refer them to anyone."
MATTHEW T. / FORMER CLIENT