Plantation Truck Accident Lawyer
Experienced Plantation Truck Accident Lawyer Pursues Financial Relief for Clients Injured in a Truck Crash
The greater Plantation area is notorious for our high accident rates. For truck drivers, because of the size of their vehicles and greater difficulty to operate them, the chance of an accident can be greater than that of passenger vehicles. On top of that, cars often negligently weave in and around trucks to pass them and can create hazardous driving conditions other vehicle operators don't experience. Conversely, trucks frequently cause accidents for a variety of reasons. Regardless of who is at fault, if you are in an accident involving a truck and suffer injuries, you need to reach out to a skilled Plantation truck accident lawyer to handle your case. CONTACT Feingold & Posner Accident Injury Lawyers for help right away.
Truck Crash Statistics
According to the Florida Highway Safety and Motor Vehicles, nearly 32,000 accidents involved truck drivers. Out of that number, there were 27 fatalities, 57 incapacitating injuries, and 1,053 people who suffered other injuries. The most affected people in trucking accidents are passenger vehicle occupants. This is because trucks are 20 to 30 times larger in size than smaller cars. They also have undercarriage clearance, meaning smaller vehicles can get trapped underneath.
Trucks are a frequent sight in Broward County and, unfortunately, truck accidents in Broward County are quite common as well. If you are in an accident with a truck, whether as a truck driver or in a passenger vehicle, the injuries and damage that can come from such accidents can be immense.
Liability in truck accidents is sometimes hard to determine, though commonly, it is the truck driver who is at fault. That is why you need a reputable law firm by your side that can help hold accountable those responsible for injuring you in an accident caused by their negligence. Truck accidents are often quite significant in the damage they cause and injuries that result. That is why you should settle for nothing but the best legal representation if you are injured in an accident involving a truck.
Common Truck Accidents in Plantation
Truck accidents happen in various ways.
These are some of the most common forms of truck accidents in Plantation:
Cargo spills: poorly secured cargo falling from trucks is one common cause of accidents involving trucks in Broward County.
Jackknifes: Both the tractor and trailer of an 18-wheeler are connected to a coupling. When the coupling either fails to operate properly or a trailer is thrown off balance, jackknifing can occur, and the trailer can swing out perpendicular to the tractor, often blocking an entire roadway and causing multi-vehicle accidents.
Override: When trucks rear-end other small vehicles, substantial damage can occur. In some cases, trucks even drive over the back seat of smaller vehicles, trapping the cars beneath them.
Rollovers: Trucks have a high center of gravity when compared to passenger vehicles. As a result, when truck drivers either speed or turn corners too quickly, there is a substantial risk of rollovers.
Runaway trucks: When a truck driver loses control of a truck, deadly accidents often result.
Underride: These accidents occur when a smaller vehicle crashes into the back of a truck that stops suddenly or during side-impact accidents.
Great guys who take their job seriously. They took care of me when I had my accident and made sure I was walked through 100% of the way.
Liability for Truck Accidents
Truck accidents in Plantation can be overwhelming for injured victims, and it is often difficult to determine which party to pursue for compensation.
Some of the various parties you can hold liable for damages include:
The truck driver
Truck owner
Trucking company
Shipping company
Cargo owner or company
Truck mechanics
Automobile part manufacturers
Drivers and other third parties
To determine responsibility, the police and insurance company adjusters carry out a detailed investigation of the crash scene and compose a report on their findings. Commercial truck companies depend on their insurers to settle with victims and try to avoid going to court. Drivers will also pay from their insurance coverage or out-of-pocket if they don't have one. Remember that you shouldn't accept blame following a crash and should always consult a reputable truck accident attorney immediately.
The Value of An Experienced Plantation Truck Accident Lawyer
If you suffer injuries in an accident involving a truck in the Broward County area, you need an experienced personal injury truck accident attorney at your side to represent you. The Plantation-based firm Feingold & Posner Accident Injury Lawyers are the firm to call. With our substantial experience handling truck accident injury cases, a Plantation truck accident lawyer is the right choice when looking for a firm to represent your claim for compensation for your injuries.
The risks of using a firm that lacks the resources and track record of Feingold & Posner are immense, which is why we are the clear choice in the Plantation area to represent your claim.
An experienced accident injury firm like ours not only offers the best representation to handle your case but makes it so anyone can afford our services. You won't have to pay anything unless our firm successfully resolves your case. After successfully resolving your case, all our legal fees will come out of your settlement money as a percentage, and if we fail to resolve your case positively there will be no legal fees due at all. Contact Feingold & Posner Accident Injury Lawyers today either online or by calling 954-807-4665.
Plantation Truck Accident FAQ
Why Is it Important to Hire a Lawyer Quickly?
Truck accident investigations are much more complex and involved than the ones after a truck accident. One of the key pieces of evidence is the truck's black box. This will tell you:
— The speed before the crash
— Whether and when the driver applied the brakes
— The hours of operation for the truck
— How often the truck driver was speeding
The trucking company must only keep the black box data for a period of time. After that, they are free to write over it or even get rid of it. If they know that the data holds the story of an accident where they can be liable, they may destroy it even sooner. There are other corporate records that you would need that could help your case, such as the driver's records or maintenance logs. When you hire an attorney, they can put a litigation hold on this evidence. Otherwise, you could lose the chance to use this to prove your case.
How Do Trucking Regulations Relate to My Accident?
Federal trucking regulations are very detailed. They could touch on:
— Limitations on the number of hours that a driver can operate the truck
— Maintenance requirements for the truck
— Qualification requirements for drivers
There are many more regulations that these companies must follow. There is a concept in personal injury law that, if you can prove that someone failed to follow a law or regulation, it can be evidence of negligence. This is why you need a lawyer who is familiar with truck accidents. These are far more complicated than car accidents. Your attorney would gather evidence about your accident and compare them to the numerous and detailed federal regulations, looking for evidence that the driver or trucking company failed to follow them. This could help you win your case.
Can I Sue the Trucking Company for My Accident?
Most likely, yes. When the truck driver is a corporate employee, they are an agent of the trucking company. This means that anything that they do on the job is also an act of the trucking company when it comes to liability. The company acts through its employees. As long as the truck driver committed negligence within the scope of their employment, the company would need to pay for their actions.

This might lead to the best possible outcome for an injured motorist and their family. Truck accident injuries can be prohibitively expensive, and in many car accident cases, accident victims run up against the limits of insurance policies. Trucking companies will have much larger insurance policies to protect their assets. If the insurance policy in place is not large enough, you can go after corporate assets. There are increasing numbers of news reports of trucking companies going out of business because jury verdicts were so large that they had to sell assets to pay them.
What Damages Can I Recover for in a Truck Accident Claim?
Truck crash damages break down into two parts: economic and non-economic damages. Economic damages are about money. Specifically, this is either actual money that has come out of your pocket or money that should have come into your pocket but did not. It can pay you back for costs such as medical bills and the cost of rehabilitation. Economic damages can also compensate you for lost wages that you would have earned, including any reduction in your earning capacity.

Non-economic damages compensate you for your experience after the accident. This pays you back for what you have gone through and will continue to go through for the rest of your life because of the accident. It includes:
— Pain and suffering
— Emotional anguish
— Disfigurement
— Loss of enjoyment of activities
What Happens if My Loved One Died in a Truck Accident?
Wrongful death is a special kind of lawsuit that family members can file when their loved one dies due to someone else's negligence. Usually, the deceased person's spouse is the one who will file this lawsuit. The children may also be able to join the lawsuit. There is a wrongful death statute in Florida that lays out the order of priority for who can file the lawsuit. These lawsuits will pay the family for what they lost when their loved one passed away. These damages could include:
— Funeral and burial costs
— The wages that the person would have earned for the rest of their life
— The loss that they suffered by no longer having their loved one's support
— The surviving family's pain and suffering
In addition, the family can also file legal action to recover for what their loved one went through before their death.
Can I Recover Punitive Damages in My Truck Accident Case?
There is always a possibility that you can recover punitive damages if your case goes to a jury, but it does not happen often. If you settle your case with the insurance company, you will not receive these damages. Punitive damages are the jury's way of sending a message to the defendant that their behavior was grossly shocking and wrong. If the company has a pattern of not following truck laws, or if they intentionally hid misconduct, it may be enough to anger the jury.

These usually only apply to cases that involve extreme recklessness or intentional conduct. If you receive punitive damages, it can greatly increase the size of your verdict.
How Long Will My Truck Accident Case Take?
One of the first questions that many prospective clients ask us is how long their truck accident case will take. Like anyone, they want to know that they will be receiving a check for their injuries and when they will get it. This is not an easy question for an attorney to answer because there are so many variables. Much of what happens in a claim is beyond your control.

In large part, how soon you can get your money depends on the insurance company. They need to be reasonable in settlement negotiations, but you can also expect that they will not write a large check quickly. If they refuse to even come close to what you deserve, you may need to file a lawsuit. This can add even more time to your case. This is another way of saying that anything can happen, and we do not want to create unrealistic expectations.
What if I Don't Have the Money for a Truck Accident Lawyer?
Money is one thing that you do not have to worry about when you are considering your legal options. It's not that lawyers work for free – there is a reason why they work for their clients. However, you do not need to invest money upfront in your case. Your lawyer works on a contingency basis, and they do not ask for a retainer like many other kinds of lawyers. They get payment at the end of your case, but only if you win. For purposes of paying your lawyer, winning refers to getting a settlement check or jury award.

If you do not win your case, you will not be getting a bill from your lawyer for their services. They do not receive a payment if you do not. This should remove one big fear that may prevent you from hiring a lawyer.
Contact A Plantation Truck Accident Lawyer Today
Feingold & Posner Accident Injury Lawyers
1380 N University Dr Suite 100,
Plantation, FL 33322
Phone: 954-807-4665
Online Form: Contact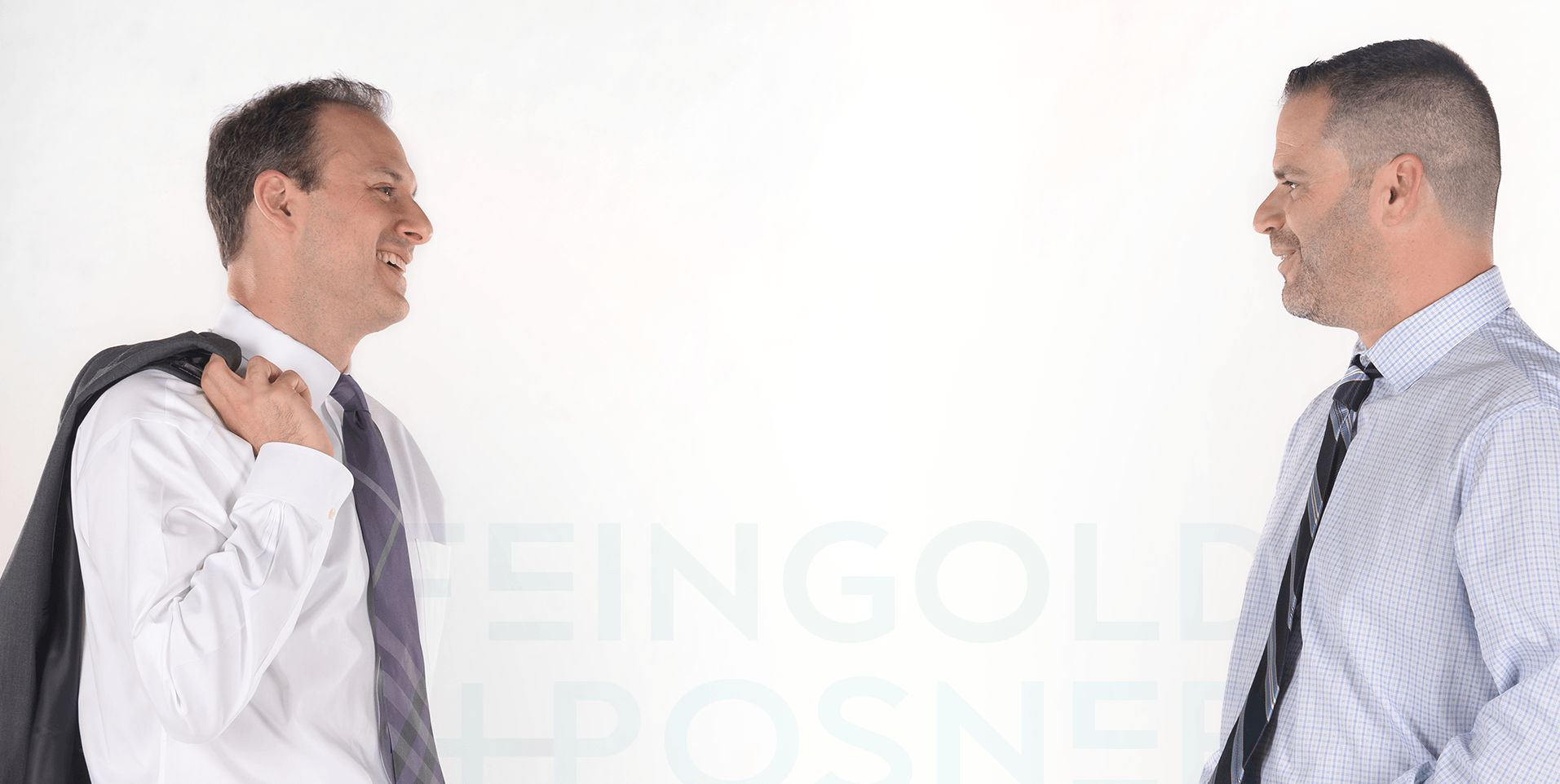 "These lawyers are not only very efficient, but caring as well. I would not hesitate to refer them to anyone."
MATTHEW T. / FORMER CLIENT