Boynton Beach Car Accident Lawyer
Seasoned Boynton Beach Car Accident Lawyer Aggressively Seeks Financial Recovery and Justice for Clients in Palm Beach County and Throughout Florida
When you have been involved in a car crash, trying to get back to normal life can be a stressful process. You may be burdened with the cost of medical bills and lost wages due to injuries you suffered in the accident. Fortunately, you may have legal options to recover compensation for expenses and losses you have from a car accident. A Boynton Beach car accident lawyer from Feingold & Posner, P.A. can help you understand and pursue those options. 
At our firm, we are dedicated to providing you with the excellent legal service and personal, compassionate approach you need during this difficult period. After your life has been turned upside down by a car accident, you deserve to have effective legal advocacy in your corner. Our attorneys will keep a close connection with you throughout your case, so that you never need to feel like you are pursuing recovery on your own. 
If you have been hurt in a car accident, legal counsel can help you pursue full compensation for your expenses and losses from the crash. Reach out to Feingold & Posner, P.A. today for a free initial consultation to talk with a Boynton Beach car accident lawyer from our firm about how we can help you demand accountability and justice from a negligent driver or party responsible for the crash and your injuries. 
What Are Some of the Most Frequent Causes of Car Accidents in Boynton Beach?
While car accidents have a wide range of potential causes, many crashes are the result of one or more drivers' carelessness behind the wheel. Some of the more common causes of car accidents in Boynton Beach include:
Speeding, including excessive speeding or driving too fast for conditions
Reckless driving
Tailgating
Running red lights/stop signs or disregarding traffic controls and signals
Unsafe or illegal lane changes and turns
Failing to use mirrors or indicators
Failing to yield the right of way
Driving under the influence of alcohol/drugs
Distracted driving, especially using a cell phone while driving
Drowsy/fatigued driving
Nighttime driving
Driver inexperience
Inadequate or deferred vehicle maintenance
Other external factors that can cause or contribute to car crashes include car or auto part defects, poor road conditions, and adverse weather.
Financial Recovery Available in Car Accident Claims
When you have been involved in a car accident due to the negligence of another driver or party, you can seek financial recovery for the losses you have sustained because of the accident. Compensation available in a car accident claim can include:
Car repairs or reimbursement for the value of a totaled car
Medical and rehabilitation costs
Costs of long-term care for permanent disabilities that result from your injuries
Lost wages/income, future earning capacity, and employment benefits if you cannot work because of injury or disability
Pain and suffering
Reduced quality and enjoyment of life because of the permanent consequences of your injuries
Big thanks to Eric and Doug for doing a great job with the handing of my auto accident. I highly recommend them!
Let a Boynton Beach Car Accident Lawyer from Our Firm Guide You through the Claims Process
If you've been injured in a car crash, your focus is likely on your treatment and rehabilitation so that you can return to normal life as quickly as possible. But you also deserve to be promptly compensated for your expenses and losses when the car accident wasn't your fault. A Boynton Beach car accident lawyer from Feingold & Posner, P.A. can handle the details of preparing and pursuing your claims for compensation while you work on your recovery from your injuries. Turn to our firm for help with:
Recovering evidence from the accident to help prove who was at fault for the crash and who should be held liable to compensate you for your injuries
Documenting your injuries and losses to determine what compensation you deserve to pursue in your case
Retaining experts in accident reconstruction, medicine, or finance to help make your case more effective and persuasive
Filing claims with the insurance companies or the parties responsible for the accident
Pursuing settlements of your case to secure the financial recovery you need as efficiently as possible
Contact Feingold & Posner, P.A. for a Free Initial Consultation to Learn More about your Legal Options from a Boynton Beach Car Accident Lawyer
Don't put off talking to a Boynton Beach car accident lawyer about your legal options following a crash. Contact our firm today for a free, no-obligation case review to learn more about the claims process and the compensation you might be entitled to for your injuries and losses. 
About Boynton Beach, FL
Boynton Beach is a city in Palm Beach County, Florida. The city is named for its founder, Nathan Boynton, who constructed the Boynton Hotel to attract tourists to the area's beaches. More people moved to the area to take advantage of the fertile soil and year-round sunshine to grow crops such as citrus fruits, pineapples, and tomatoes. Boynton Beach was formally incorporated in 1920 as the Town of Boynton. "Boynton Beach" was a community that broke off from the Town of Boynton in 1931; however, when the "Boynton Beach" community changed its name to Ocean Ridge in 1939, the Town of Boynton took the opportunity to formally adopt the Boynton Beach name. Boynton Beach is home to the Oceanfront Park boardwalk, built just north of the original site of the Boynton Hotel. The boardwalk was voted as the best family beach in Palm Beach County in 2001, and has undergone several renovations and upgrades since the 1990s.
Frequently Asked Questions about Car Accidents in Boynton Beach
FAQ: How long after a car accident can I wait to file a lawsuit?
In Florida, the statute of limitations limits the time you have after a car accident to file a lawsuit against the at-fault driver or other parties liable for your losses. Typically, you have four years from the date of the accident to file suit. If you file a lawsuit after the limitations period has passed on your claim, you run the risk that your case will be dismissed as untimely by the court even before the merits of your claim are considered. For that reason, you should speak with a Boynton Beach car accident lawyer as soon as possible to begin the process of investigating and preparing your case.
FAQ: What is "no-fault" insurance?
Florida law requires drivers to carry insurance that includes personal injury protection coverage. PIP coverage offers reimbursement for any costs and losses that you incur due to your injuries, including medical expenses and lost wages. When a driver or passenger is injured in a car accident, they must first look to their own insurance policy for coverage for injury-related losses. PIP provides you with coverage regardless of who was at fault for a car accident. You can only file suit against an at-fault driver for your financial losses after you have exhausted your PIP coverage, and can only recover compensation for non-financial losses if you have sustained a severe and permanent impairment or disfigurement.
FAQ: Can I still recover compensation for a car accident I was partially at fault for?
Yes. Under Florida law, a driver who is injured in a car accident may still file a claim for compensation even if they were partly or mostly at fault for the accident. However, under the state's comparative fault rule, you will be held responsible for a portion of your losses from the car accident in proportion to your share of fault. For example, if you incurred $100,000 in expenses and losses from a car accident that you were 35 percent at fault for, you can only recover $65,000 in a car accident, as you will be responsible for the remaining $35,000 to reflect your responsibility for the accident.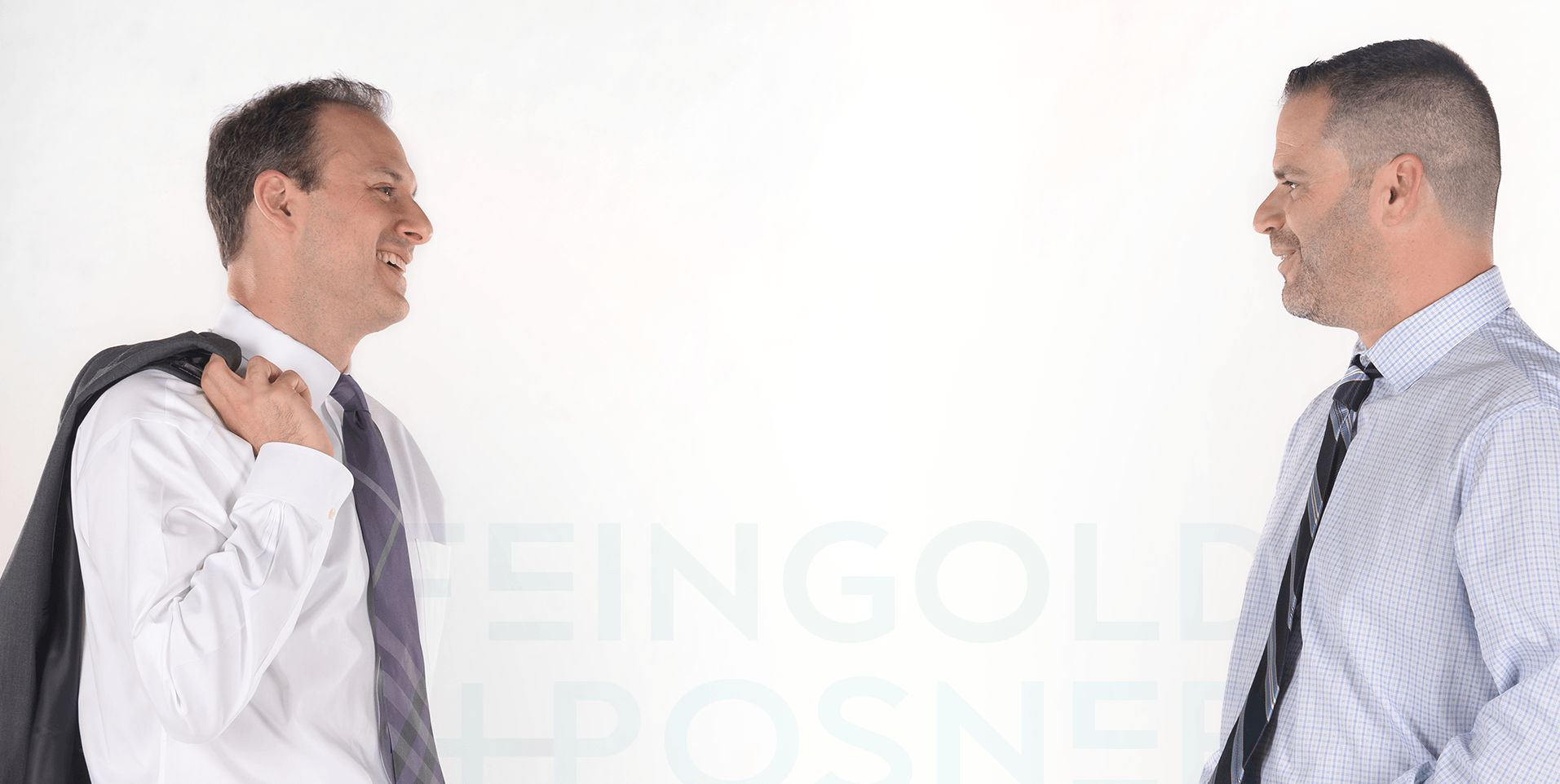 "These lawyers are not only very efficient, but caring as well. I would not hesitate to refer them to anyone."
MATTHEW T. / FORMER CLIENT