How To Prove Liability in a Slip and Fall Case
Pursuing Compensation with a Florida Personal Injury Attorney
Each year, there are millions of individuals that find themselves unintentionally injured by slipping, tripping or falling, with approximately 8.9 million individuals visiting the emergency room each year for medical help in 2011. While many people may think of falls as a minor issue leading only to minor bruising and discomfort, this is not always the case. In 2009, there were 25,000 deaths related to falls and it has become the second-leading cause of unintentional death in residential buildings and local communities. If you're wondering about how to prove liability in a slip and fall case, call Feingold & Posner, P.A. to speak with a skilled Fort Lauderdale slip and fall accident lawyer today.
How Can a Slip and Fall Accident Lawyer at Feingold & Posner Help You Prove Liability in Your Injury Claim?
At Feingold & Posner, P.A., we know that people can be prone to accidentally leaving items out that may cause tripping, spilling liquids that can be at fault for a slip accident, or other actions that may be the cause of harm; however, these are often misfortunes that occur without any purposeful oversight on the part of the homeowner or property manager. It gets tricky in situations when injuries are the direct result of negligent actions. We understand that damage from a slip and fall can potentially result in exorbitant expenses including therapy, rehabilitation, medications, hospital fees, and ambulance charges, not to mention the income lost during recovery. That is where we step in as qualified Fort Lauderdale slip and fall lawyers who can fight to obtain your rightful financial compensation.
What qualifies as a slip and fall accident?
First things first, it is important to look at the three main types of accidents that can transpire while out and about, either in a home, business, at work or out in a public place. Any time that a person loses their footing, falls, slips or trips on another's property it can be considered a slip and fall case.
Some of the most common types include:
Trip-and-fall: When an uneven, unstable surface or an object in their path causes the individual to trip, resulting in injury
Slip-and-fall: The floor or surface that the individual is on is slippery causing them to lose their balance, or an object on the floor causes them to slip, causing harm.
Step-and-fall: Some type of hole or unexpected low place in an individual's path causes them to fall over, causing damage.
At our firm, we can help you understand what type of case you may have, depending on the type of accident that happened. Allow us to take a closer look at your case immediately by filling out our free case evaluation.
Personal injury attorneys Craig Posner and Eric Feingold are both excellent attorneys, but more importantly, they are excellent people. I have seen first hand their hard work and dedication to clients. I would not hesitate to recommend their services to others.
What do you need to prove in order to pursue restitution?
When going before a court with a slip and fall case, there are three different things that must be revealed to be true. Additionally, this type of claim must be filed within four years from the date that the injury occurred; otherwise the Florida statute of limitations will not consider the case as legitimate. Be very wary of this time limit and obtain the legal assistance you need sooner rather than later, lest you run the risk of bypassing your window for financial recovery.
Look below to find out about the three items you must show before the court:
Showing that the business or property owner lacked a sense of reasonable care in taking care of their property can help to prove that your injury is under their liability. It is ultimately up to the judge to look at corresponding evidence and determine the outcome.
Due to the fact that the business or property owner demonstrated a lack of reasonable care, you experienced injury. They must also have been the main reason for any harm you experienced, meaning that they were at the root of any spill, tear, broken pavement, or dangerous ground that caused the injury.
It is the ultimate responsibility of a business or property owner to make certain that their premises are kept safe and free from harm. You must show that they owed you a duty of care, in that they essentially invited you onto their property or into their business without taking the time to properly maintain their premise and protect you as their guest. In essence, they should have known their property would cause you potential harm.
In July 2012, Florida Statue §768.0755 also changed the law to make it necessary for plaintiffs to show that the defendant knew that by leaving their property in its current condition, it could result in serious injuries.
Constructive knowledge may be proven by circumstantial evidence showing that:
(a) The dangerous condition existed for such a length of time that, in the exercise of ordinary care, the business establishment should have known of the condition; or
(b) The condition occurred with regularity and was therefore foreseeable.
Having a knowledgeable Ft. Lauderdale personal injury lawyer throughout this portion of the legal process can be extremely valuable. We understand how to best investigate your case and find appropriate evidence, witnesses, and other information essential to a solid case.
Determining "Reasonable" Care
The judge in a slip and fall case will look to see if the property owner had maintained and taken necessary precautions to keep his or her premise safe. This is sometimes the most difficult part of a case to prove, especially without a proven slip and fall lawyer there to investigate the accident.
In order to make sure that you can claim the property owner's liability, ask these questions:
Are there regular and consistent procedures in place to help deter injuries? Do they keep up regular maintenance and follow safety codes?
For instances where an individual may have tripped over an object, did the owner have legitimate reasoning behind why it was there in the first place or was it there mistakenly?
Could any obtrusive objects been moved to a safer place to avoid safety issues?
Were proper warning signs displayed to help deter people from walking near the hole, slippery floor or other danger?
Whatever tear, hole, broken tile or issues with the ground that caused the incident, had they been present long enough for the owner to have known about it and taken action to fix the problem?
If any of these questions can be answered in a way that demonstrates the property owner should have taken certain precautions the case could end up in your favor. Always seek out the appropriate legal help before assuming anything about your claim.
Offering a Free Consultation to Discuss Your Slip and Fall Case
Get in touch with our office today by calling us for a complimentary, no-risk consultation so that we can further discuss the details of your case. Our Fort Lauderdale personal injury attorneys are highly knowledgeable and understand the intricacies of the Florida legal system. We are prepared to begin processing your case immediately and will stop at nothing to make certain your rights are protected throughout the entirety of your legal case.

At Feingold & Posner, P.A., you are our top priority and obtaining a successful case result for you or your loved ones is our greatest goal. Together with 30 years of combined experience, we aim to serve you with the highest caliber of representation.
Contact our office today at 954-807-4665 to learn more!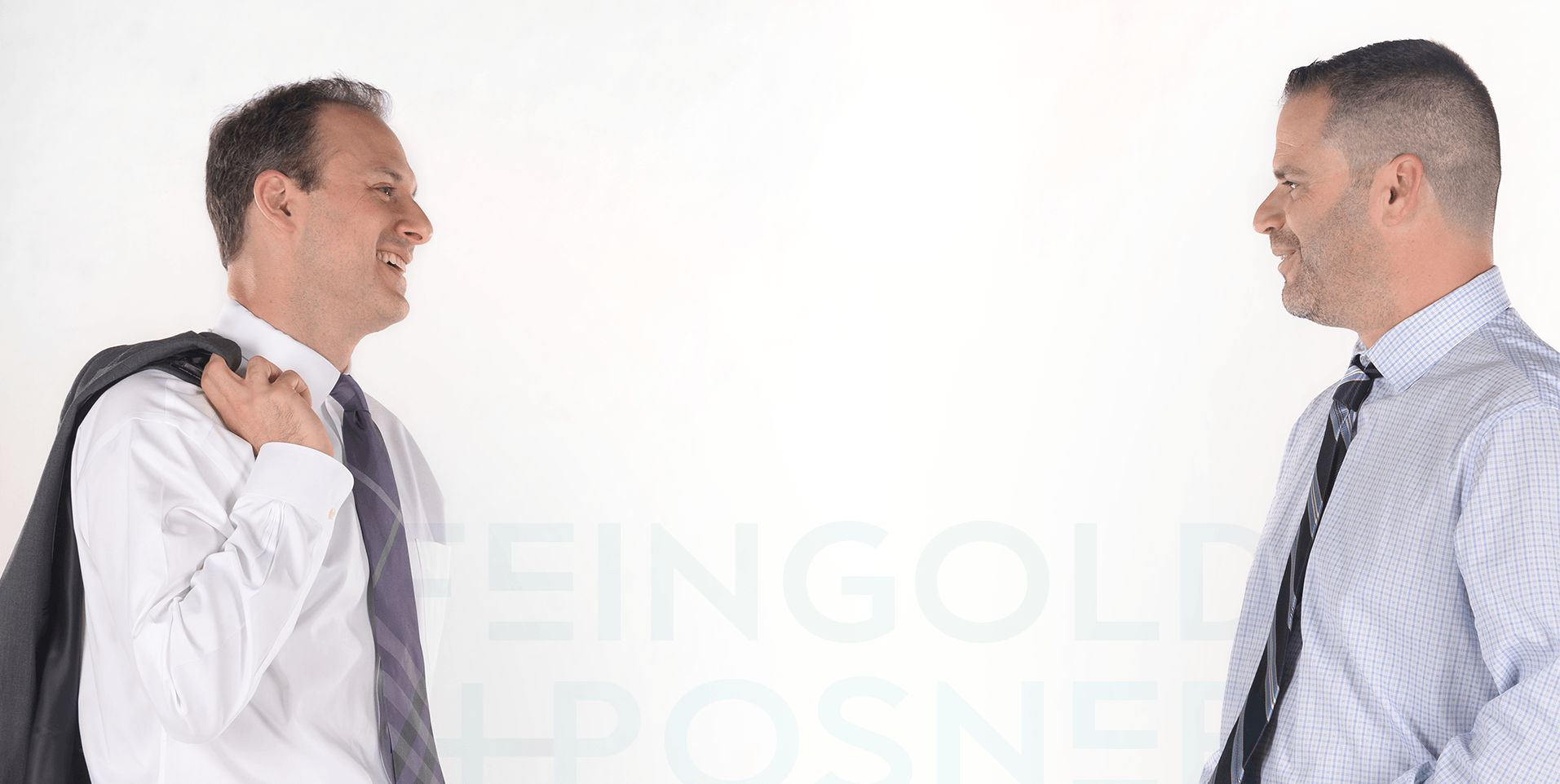 "These lawyers are not only very efficient, but caring as well. I would not hesitate to refer them to anyone."
MATTHEW T. / FORMER CLIENT