Pembroke Pines Car Accident Lawyer
Dedicated Pembroke Pines Car Accident Lawyer Pursues Financial Compensation for Crash Victims in Broward County and Throughout Florida
With some of the busiest, most dangerous roads in Broward County, car accidents are a practically daily occurrence in Pembroke Pines. If you have been injured in a car crash due to another driver's careless actions or some other party's fault, you deserve to recover compensation for your financial and personal losses from injuries and property damage. A Pembroke Pines car accident lawyer can help you to stand up to the insurance companies and demand accountability and compensation. 
At Feingold & Posner, P.A., our overriding goal is to offer you compassionate, effective legal representation during this difficult time in your life. Reach out to us for a free initial case evaluation. Talk to our Pembroke Pines car accident lawyer to learn more about how our firm can advocate for your interests and fight to get you the compensation you deserve for your injuries and losses. 
Pembroke Pines Car Accident Statistics
According to data published by the Florida Department of Highway Safety and Motor Vehicles, over the period of 2018 through 2020, there were an annual average of 38,749 motor vehicle accidents in Broward County, which led to an average of 22,433 injuries and 240 fatalities per year. In addition, there was an annual average of 23,251 property damage-only accidents. 
Of these accidents, an average of 160 crashes per year were confirmed to involve alcohol, while another 22 accidents were confirmed to have involved drug intoxication, and another 11 accidents involved both drugs and alcohol. 
Frequent Causes of Car Crashes in Pembroke Pines
In Pembroke Pines, many car accidents are due to driver error. Some of the most common causes of accidents include:
Speeding
Reckless driving, such as excessive speeding or weaving in and out of traffic
Tailgating
Running red lights and stop signs, or disregarding other traffic signals
Unsafe lane changes and turns caused by not signaling or checking mirrors
Failing to yield the right of way
Illegal turns
Distracted driving, especially texting while driving
Driving under the influence of drugs or alcohol
Drowsy or fatigued driving
Driver inexperience
Failure to have one's car maintained
Other causes of car accidents besides driver error include adverse weather conditions like heavy rain or fog, car or auto part defects, and poor road conditions such as potholes/sinkholes or debris on the road. 
Big thanks to Eric and Doug for doing a great job with the handing of my auto accident. I highly recommend them!
What Should You Do After You've Been in a Car Accident?
When you have been involved in a car crash in Pembroke Pines, you can best protect your legal rights to recover compensation for expenses and losses by taking the following steps:
Try to take photos or video of the accident scene and the vehicles involved in the crash, if you can do so.
Go to the hospital or see a doctor as soon as possible following the accident to undergo a physical exam for any injuries you may have suffered in the accident. 
Follow any treatment instructions or recommendations you receive. If you put off treating your injuries, you may make your condition worse and jeopardize your rights to financial recovery.
Keep copies of any bills, invoices, or receipts for expenses that you incur due to your injuries or vehicle damage. If you miss work during your recovery, also make sure to have your pay stubs or tax returns as well.
Avoid posting about the accident on social media, or posting photos or videos of yourself while you are still treating or rehabbing your injuries. Your social media posts might be used by the insurance company to undermine your compensation claims.
Finally, make time to sit down with a Pembroke Pines car accident lawyer from Feingold & Posner, P.A. to discuss the next steps you and our firm can take to pursue accountability from the driver or other parties at fault for the accident. 
Compensation You May Be Entitled to for Expenses and Losses from a Car Accident
After a car crash that was caused by a careless or reckless driver or by another party's legal fault, you deserve to recover compensation for vehicle damage and injuries that you suffered in the accident. Our firm will work tirelessly to make sure you obtain maximum financial recovery for your:
Costs to repair damage to your car, or the pre-accident value of your vehicle if it is totaled in the crash
Medical and rehabilitation expenses to treat your injuries
Costs of long-term care needed for permanent disabilities or impairments that may result from your car accident injuries
Past, ongoing, and future wage or income loss when you cannot work after the accident
Pain and suffering
Lost enjoyment or quality of life due to permanent disabilities or scarring/disfigurement
How Can a Pembroke Pines Car Accident Lawyer from Feingold & Posner, P.A. Help Guide You Through Your Case?
You should not have to face the insurance companies on your own when trying to recover the compensation you deserve after a car accident that was someone else's fault. Let a Pembroke Pines car accident lawyer at Feingold & Posner, P.A. level the playing field for you by thoroughly handling all the details of preparing and pursuing your legal rights, including:
Conducting an investigation into the accident to recover evidence for your case, working with accident reconstruction experts if necessary to determine what happened in the accident and who should be held at fault for your injuries
Documenting your past and ongoing losses, as well as calculating your future anticipated expenses and needs due to your injuries or permanent disability
Identifying applicable insurance coverages and available financial resources to compensate you
Timely filing your insurance or legal claims and aggressively pursuing full compensation through settlement negotiations
Going to court or trial on your behalf when necessary to give you the best chance at a favorable outcome to your case. 
Contact Our Firm for a Free Case Review to Go Over Your Options with a Pembroke Pines Car Accident Lawyer from Our Legal Team
When you have been hurt in a car accident that was caused by another negligent driver, don't wait to start your legal claim to recover compensation for the losses that you have incurred. Contact Feingold & Posner, P.A. today for a free, no-obligation consultation to speak with a Pembroke Pines car accident lawyer from our firm. We can discuss your legal rights and the steps we can take to demand the financial recovery you deserve. 
About Pembroke Pines, FL
Pembroke Pines is a city located in Broward County, Florida. A suburb of Fort Lauderdale and Miami, Pembroke Pines is the fourth most populous municipality in the Miami metropolitan area. Pembroke Pines, incorporated in 1960, got its name from Sir Edward Reed, a member of the British Parliament for the County of Pembroke who in the 1880s purchased a tract of over 2 million acres in South Florida, which included the area that is present-day Pembroke Pines. The city experienced rapid population growth in the 1990s due to Miami-Dade County residents moving northward following Hurricane Andrew, with significant development in the western half of the city. In the early 2000s, Pembroke Pines was home to the most dangerous intersection in America, as rated by State Farm Insurance, at the intersection of Pines Boulevard and Flamingo Road. 
Frequently Asked Questions about Car Accidents in Pembroke Pines
How long do I have to file a lawsuit after being involved in a car accident?
Under Florida's statute of limitations for car accidents, you normally have four years from the date of a car accident to file a lawsuit against a negligent driver or another liable party. In limited cases, you may have longer to file; a Pembroke Pines car accident lawyer can help you determine when the statute of limitations may expire on your claim. If you file suit after the limitations period has passed, your lawsuit will likely end up being dismissed by the court.
How much does a Pembroke Pines car accident lawyer cost to hire?
At Feingold & Posner, P.A., we assist victims of car accidents on a contingency fee basis. That means you will not need to pay our firm fees upfront to hire us for your case. We are paid only if we secure compensation for you in a negotiated settlement or by winning a verdict in your favor at trial. We understand the financial difficulties that you may be under when recovering from a car accident, so there is no risk to you in getting the legal representation you need to pursue your claims for compensation.
Will I have to go to trial?
We cannot predict at the start of your case whether your car accident claim will end up going to trial. Most car accident cases are resolved through a negotiated settlement. However, several factors can make it more likely that your case will go to court or trial, including the severity of your injuries and whether you may have suffered permanent disability, the amount of compensation you have claimed, and whether liability or your share of fault for the accident is in dispute. While we work quickly to resolve your case and get you the fair compensation you deserve as soon as possible, we will always advise when we think that going to court and trial is the best option for getting the result you deserve in your case.
Can I file a claim if I was partly at fault for the car accident?
Yes. For car accident claims, Florida follows what is known as the "pure" comparative fault rule. This rule says that an injured party's share of fault for causing their own injury will not serve as a bar to their claim for compensation against another at-fault party. You can pursue a claim in Florida regardless of your share of fault compared to the other party's share. However, under the rule, your compensation may be reduced so that you bear a share of your expenses and losses from your injuries in proportion to your percentage of responsibility for the accident.
Do I need an attorney if I want to accept the insurance company's offer?
Though you might be inclined to take a quick settlement to get badly needed funds for medical expenses, car repairs, and lost wages, you should always consult with a Pembroke Pines car accident lawyer before accepting an insurance settlement. A lawyer can review a settlement offer and the details of your case to advise you if the offer will pay you fair compensation for your claim. If not, your lawyer can negotiate with the insurance company on your behalf to pursue a better settlement that provides you with the financial recovery you deserve.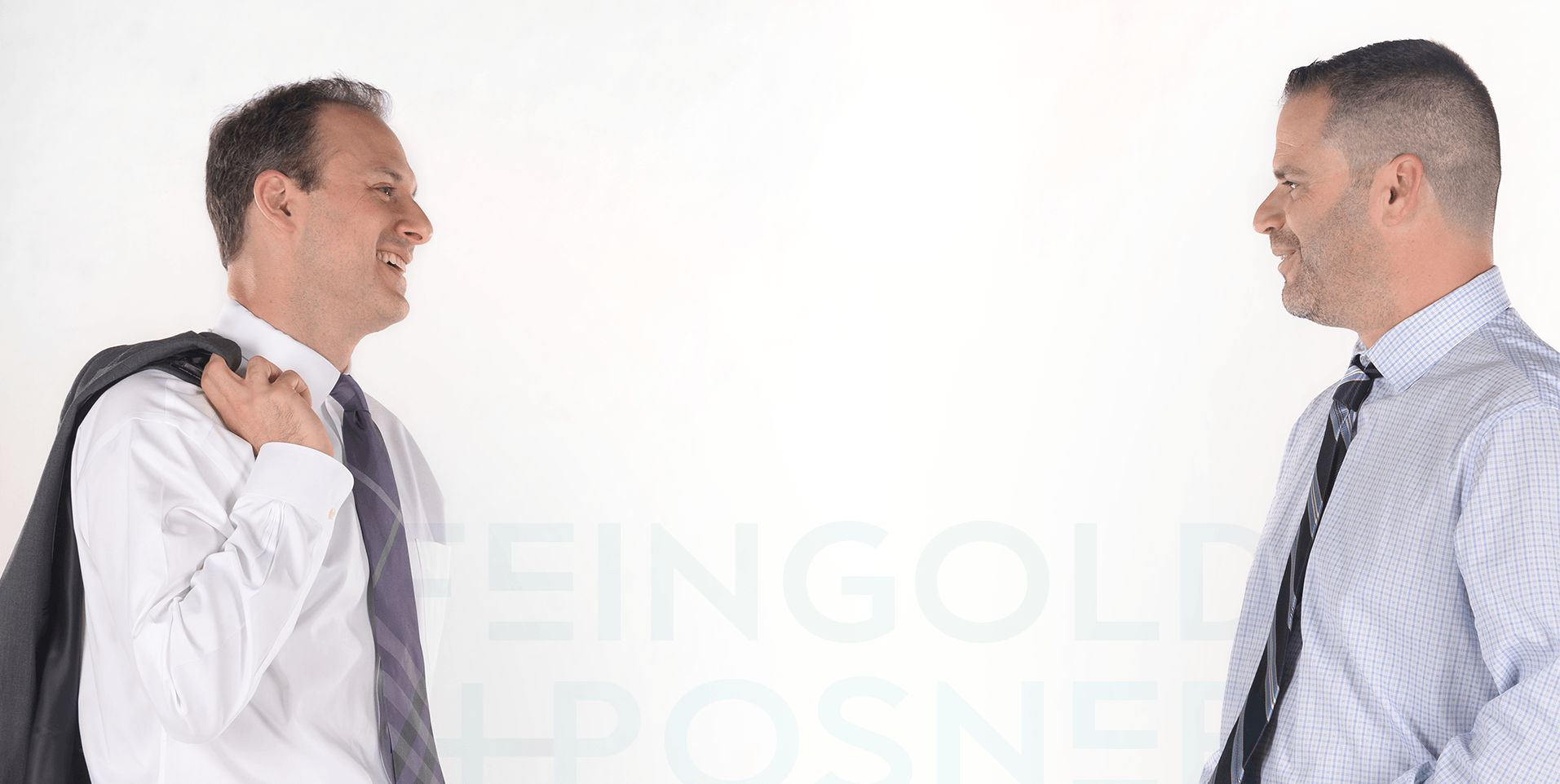 "These lawyers are not only very efficient, but caring as well. I would not hesitate to refer them to anyone."
MATTHEW T. / FORMER CLIENT