Passenger Rights in Florida
Fort Lauderdale Car Accident Lawyers
When you enter a vehicle as a passenger, you are essentially handing your entire life into the hands of the driver in that car and the other drivers on the road. It is a difficult position to be in when you anticipate an accident but have little to no ability to avoid or reduce the damage. As a result, you may end up injured, traumatized and suddenly facing high costs for medical treatment.
Negligent Drivers And Injured Passengers
Passengers injured in car accidents have the same rights to compensation as the drivers involved. However, since most passengers have some sort of personal connection with the driver of their car, claiming injuries and expenses from them for accidents they caused can be intimidating. As a result, many injured passengers are left with inadequate means of facing the expenses incurred from the accident because they wanted to protect friendships and relationships.

If this explains your situation, the Fort Lauderdale car accident attorneys at our firm want you to know you do not need to pay for the damage that this accident had on you. Out of all possible car accident victims, passengers are some of the most innocent and at risk of injury. That is why the drivers have responsibilities acquired the moment they sit behind the steering wheel.
Remember:
Drivers have the responsibility to protect their passengers at all times
Drivers have the responsibility to operate vehicles safely
Drivers are to take reasonable measures to prevent accidents
Passengers have the right to seek medical treatment for any injuries caused by the accident
If the driver was responsible for the car accident, a passenger has the right to sue them for negligence in order to claim compensation for the losses.
It is completely natural for you to feel an inclination towards protecting the driver of your car, especially if you know they were acting outside of the law when the accident occurred. However, you owe it to yourself to seek qualified legal representation that can help you claim back the money you deserve.
Great guys who take their job seriously. They took care of me when I had my accident and made sure I was walked through 100% of the way.
Determining Who Was At Fault
Car accidents can be complicated and understanding why and how they happened can be difficult. As a passenger, you may not have a clear understanding of who was at fault for the accident and this may be another reason keeping you from pursuing compensation. Having a legal representative looking out solely for your best interest will be beneficial to you during this time.

It is likely that the other individuals in the accident have plans to file claims as well, which means that the insurance companies will doubtless be involved. That is when a Fort Lauderdale car accident attorney representing your needs and interests can step in to the discussion to ensure that the at-fault insurance company, whoever they represent, compensates you to the fullest extent.
Call Feingold & Posner, P.A. Today!
At Feingold & Posner, our personal injury lawyers want to help you obtain the compensation you need in order to recover and move on from this difficult time. We understand how emotionally trying and financially draining it can be to be involved in a car accident claim and we would like to offer our services to you so that the burden is lifted off of your shoulder.
Contact our office today to discuss your case with a member of our legal team and learn more about how we can help you recover the damages you deserve.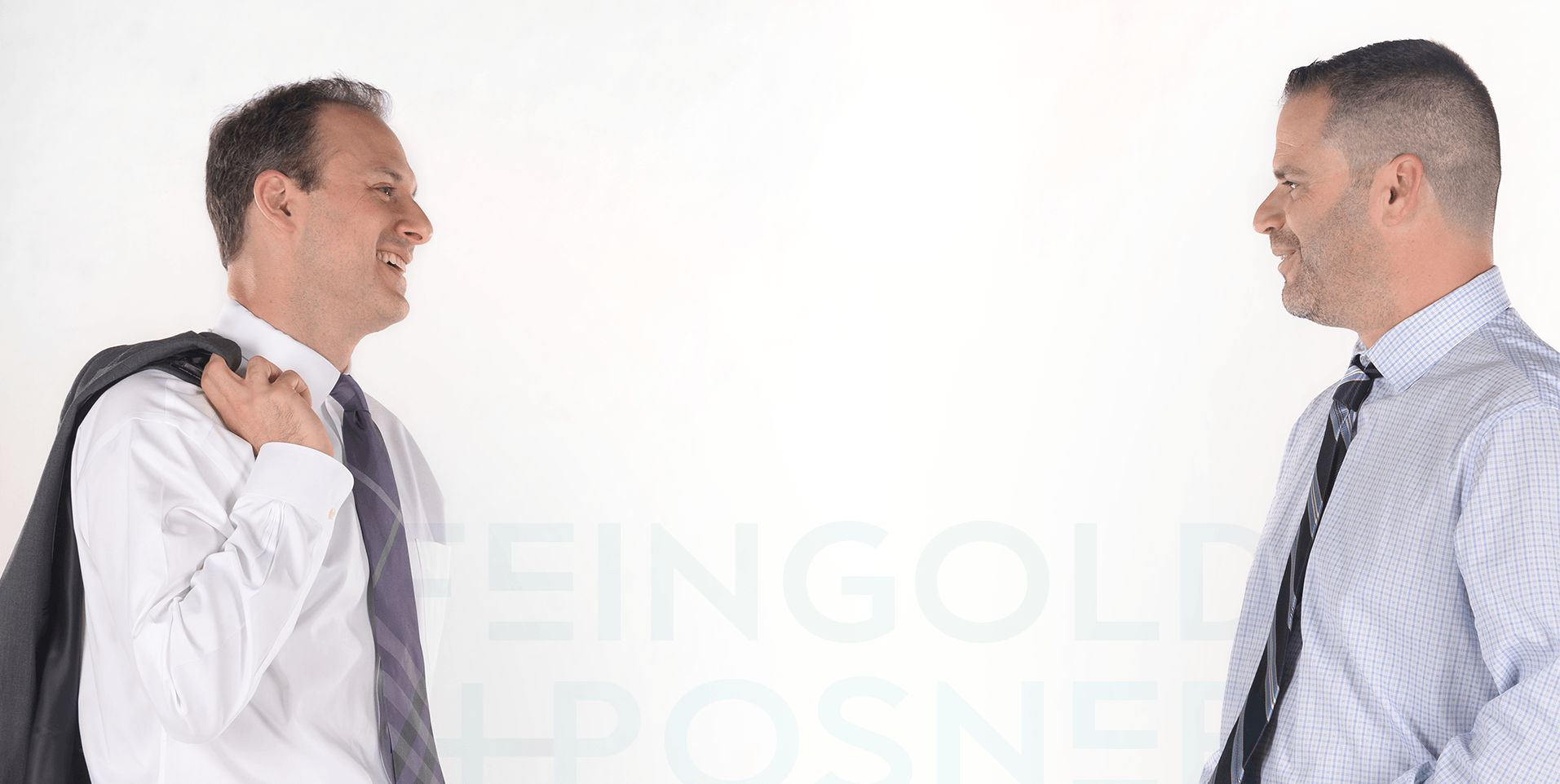 "These lawyers are not only very efficient, but caring as well. I would not hesitate to refer them to anyone."
MATTHEW T. / FORMER CLIENT