Melbourne Car Accident Lawyer
Results-Focused Melbourne Car Accident Lawyer Fights for the Interests of Crash Victims in Brevard County and Throughout Florida
Were you involved in a car accident in Melbourne that was caused by a careless driver or by some other party's negligence? If you have suffered injuries and losses from a car crash, you should not have to bear the financial consequences. A Melbourne car accident lawyer from Feingold & Posner, P.A. will advocate for your interests and demand justice for you.
Our firm has successfully represented thousands of clients who have been injured in accidents due to the negligence of others, recovering tens of millions of dollars in settlements and verdicts. We strive to provide the most effective legal service possible to you, as we understand the difficulties that you are facing as you try to recover from a devastating car wreck. With our firm in your corner, you can have peace of mind that your case is in good hands.
If you have been injured in a car crash in Melbourne, you have the right to recover compensation for your losses. Reach out to a Melbourne car accident lawyer from Feingold & Posner, P.A. for a free initial case evaluation to learn more about how our firm can help you demand accountability and justice from the driver or other parties responsible for the harm you have suffered. 
Common Causes of Car Crashes in Melbourne
Many of the car accidents that take place in Melbourne are caused due to the negligence or error of one or more drivers. Frequent causes and factors in car crashes include:
Speeding
Tailgating
Reckless driving, such as racing, excessive speeding, or swerving through traffic
Drunk or drugged driving
Drowsy or fatigued driving
Texting-while-driving or other distracted driving behaviors
Running red lights or stop signs
Disregarding traffic controls
Failing to yield the right of way
Making unsafe or illegal turns or lane changes
Failing to use indicators or to check mirrors
Inexperience behind the wheel
Poor vehicle maintenance
Adverse weather conditions, such as heavy rain or fog or high winds
Poor road conditions, including broken pavement, potholes, and roadway debris
Poorly designed roads or intersections
Big thanks to Eric and Doug for doing a great job with the handing of my auto accident. I highly recommend them!
What Compensation Can You Recover after Being Involved in a Car Accident? 
When you have been involved in a car accident caused by another driver, you have the right to recover compensation for expenses and losses that you sustain due to the crash. Let a Melbourne car accident lawyer from Feingold & Posner, P.A. help you to secure financial recovery for your:
Costs to repair your vehicle, or to replace it if it was totaled in the accident
Medical expenses, including emergency room care, surgeries and hospital stays, doctor's appointments, prescription medication, and physical therapy
Costs to accommodate permanent disabilities you suffer because of your injuries, including costs of home renovation
Loss of wages or income while you cannot work or work full-time/duty while recovering from your accident injuries
Loss of future earnings and job benefits if you are permanently disabled from returning to work
Lost quality of life due to chronic physical pain, emotional distress, or permanent, severe disfigurement or disability
Let a Melbourne Car Accident Lawyer at Feingold & Posner, P.A. Make a Difference in Your Legal Claim
After you have been hurt in a car crash, you should not have to take on the insurance companies on your own. Having experienced legal counsel in your corner can ensure you have the best chance at recovering maximum compensation for your injuries and losses. When you hire a Melbourne car accident lawyer from Feingold & Posner, P.A. for your case, you can expect our firm to go to work on your behalf by:
Gathering evidence from the car accident to identify the driver or other parties who can be held liable for your expenses and losses
Reviewing your records and collaborating with your doctors and other experts to determine what fair and full compensation looks like for you
Preparing you for what to expect in your case so that you are empowered to make the best decisions for your interests
Pursuing your insurance and legal claims, working hard to quickly get you the financial recovery you need and deserve through settlement
Taking your car accident claims to court and trial when litigation becomes necessary to demand a fair result for you
Contact Our Firm For a Free Case Evaluation to Learn More about What a Melbourne Car Accident Lawyer Can Do to Help You Recover after a Crash
You shouldn't have to wait to get the financial recovery you deserve from those responsible for your injuries. Get experienced legal help to pursue accountability and compensation. Contact Feingold & Posner, P.A. today for a free, no-obligation consultation to speak with a Melbourne car accident lawyer from our firm about your legal rights. 
About Melbourne, FL
Melbourne is a city located in Brevard County, Florida, and is the second-largest municipality in the county by size and population. The community that would become present-day Melbourne was first settled in the 1870s. Initially called Crane Creek, Melbourne was renamed in honor of the city's first postmaster, who had spent much of his life in Melbourne, Australia. During World War II, Melbourne was the site of a naval air station established to train aviators; today, the site has become the Orlando Melbourne International Airport. Melbourne's historic downtown area underwent revitalization beginning in the 1990s to create an entertainment and retail destination for the community. 
Frequently Asked Questions about Car Accidents in Melbourne
FAQ: Do I still have a claim if I am partly responsible for the car accident?
Yes. Florida law allows you to pursue a claim for compensation after being injured in a car accident, even if you were partly at fault for the crash. However, any compensation award you might win in a car accident claim can be reduced in proportion to your share of responsibility for the accident. As an example, if you incurred $50,000 in losses from a car accident that you were 10 percent at fault for, the law will hold you responsible for $5,000 of those losses, meaning you can recover compensation for the other $45,000.
FAQ: When should I hire a Melbourne car accident lawyer?
Ideally, you should contact a Melbourne car accident lawyer as soon as possible after a crash. By hiring an experienced attorney right after a car accident, your lawyer will be able to investigate the crash and recover important evidence before it is lost. Your attorney can also help make sure that you get the medical attention you need for your injuries. Finally, if you are contacted by the insurance company soon after the accident, your lawyer can deal with insurance adjuster on your behalf to look out for.
FAQ: Can I file a claim with my own insurance for expenses from a car accident?
Yes. In Florida, drivers are required to have car insurance that provides personal injury protection (PIP) coverage. This coverage helps pay for expenses and financial losses you incur because of car accident injuries, such as medical bills and lost wages. Injured drivers and passengers are required to first look to their own PIP coverage for compensation before filing suit against an at-fault driver for economic losses. Other optional coverages, such as comprehensive/collision coverage, can help you pay for vehicle and other property damage you've sustained.
FAQ: Will my case end up going to court?
It can be difficult to predict whether a car accident claim will end up in court. Most claims are resolved through settlement agreements, although some of the factors that might make litigation more likely in your case include the severity of your injuries, the amount of losses you have sustained, and whether liability for the crash is in question.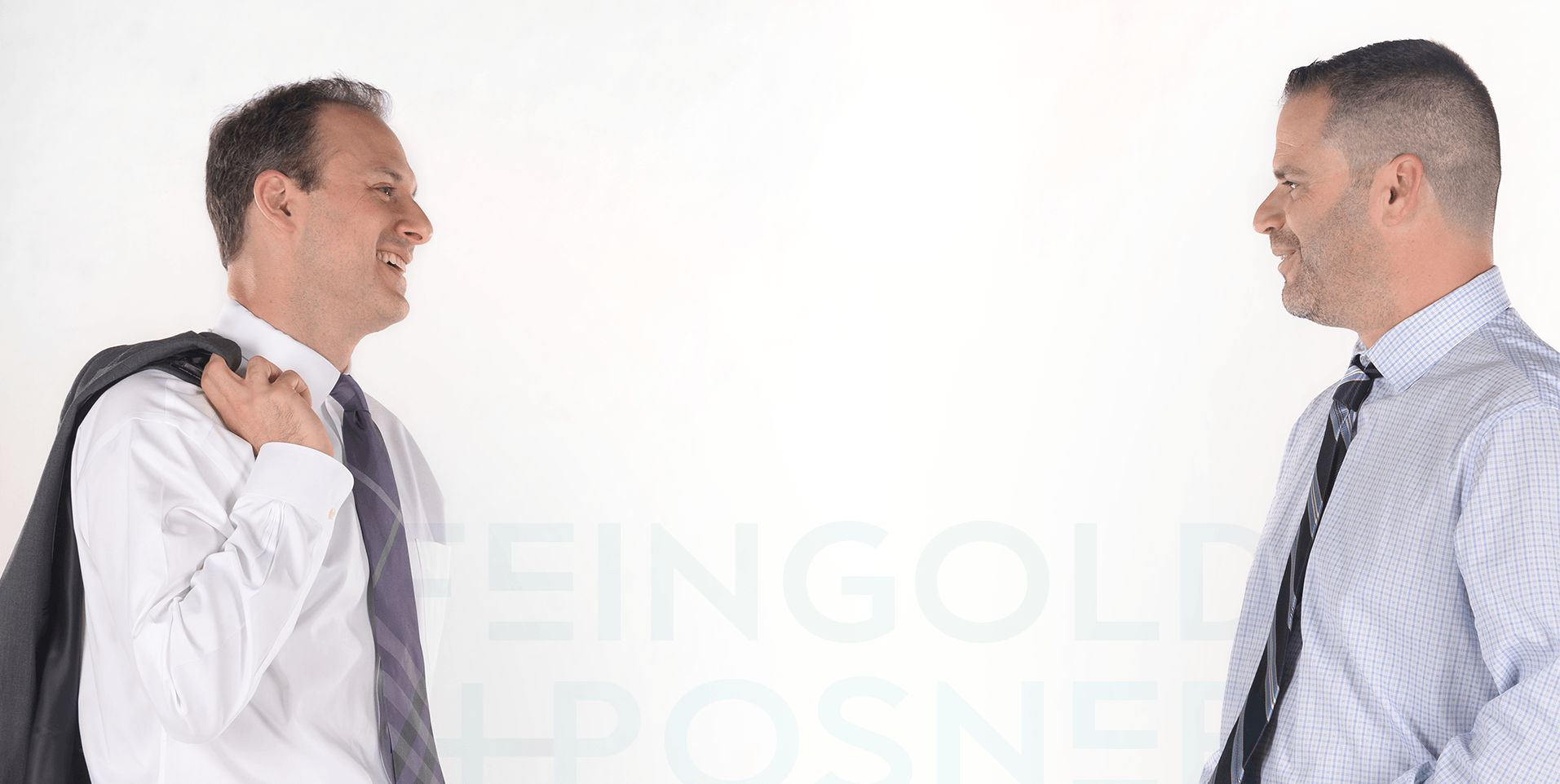 "These lawyers are not only very efficient, but caring as well. I would not hesitate to refer them to anyone."
MATTHEW T. / FORMER CLIENT