Davie Car Accident Lawyer
Knowledgeable Davie Car Accident Lawyer Demands Justice for Injured Victims in Broward County and Throughout Florida
Have you been hurt in a car accident that was caused by a negligent driver or due to some other party's fault? When you have suffered debilitating injuries and significant financial and personal losses, let a Davie car accident lawyer at Feingold & Posner, P.A. demand accountability and justice on your behalf. With over 30 years of collective legal experience, our legal team has dedicated themselves to protecting the rights of accident victims. We've helped thousands of clients successfully recover the compensation they need. Our attorneys offer caring, individualized attention during this difficult period in your life.
After you've been injured in a car crash, reach out to Feingold & Posner, P.A for the legal help you need to demand compensation and justice. Contact us for a free initial case evaluation to go over your options for pursuing a claim for financial recovery. You pay nothing unless we obtain compensation for you. 
Davie Car Accident Statistics
According to the Florida Department of Highway Safety and Motor Vehicles, during the period of 2018 through 2020, Broward County had an annual average of 38,749 motor vehicle crashes that resulted in injuries and/or fatalities. Over that period, there were an annual average of 22,433 injuries and 240 fatalities from motor vehicle accidents. In addition, there were an annual average of 23,251 accidents that resulted only in property damage.
Furthermore, Broward County saw an annual average of 160 accidents confirmed to involve alcohol, 22 crashes confirmed to involve drugs, and another 11 accidents with confirmed involvement of both drugs and alcohol. 
Causes of Car Crashes in Davie 
Many car accidents that happen in Davie are determined to have been caused by driver error or negligence. Some of the most common driver-related causes of crashes include:
Speeding, including driving too fast for road and weather conditions
Reckless driving, such as racing, excessive speeding, and weaving through traffic
Failure to keep control of the vehicle and maintain the lane
Tailgating
Illegal turns
Unsafe lane changes
Failing to use mirrors or turn signals
Drowsy or fatigued
Drunk or drugged driving
Texting while driving or other distracted driving behaviors
Running red lights or stop signs and disregarding traffic signs/signals
Failing to yield the right of way
Inadequate vehicle maintenance
Driver inexperience
Other potential causes of car crashes include inclement weather, poor road conditions from potholes/sinkholes or broken pavement, or design or manufacturing defects in a car or its parts.
Big thanks to Eric and Doug for doing a great job with the handing of my auto accident. I highly recommend them!
Compensation Available in Car Accident Claims
If you have been injured or suffered property damage in a car accident, you may be entitled to seek financial recovery for expenses and economic and personal losses that you have suffered due to the crash. A Davie car accident lawyer from Feingold & Posner, P.A. will aggressively pursue a full recovery that provides you with compensation for:
Expenses for medical treatment and rehabilitation, including emergency and hospital care, surgeries, physical/occupational therapy, medications, and medical/mobility equipment
Costs of long-term care for permanent disabilities or impairments caused by car accident injuries
Costs to repair your car, or reimbursement of the pre-accident value if your car is totaled in the accident
Loss of income during your recovery from injuries you suffered in the crash
Loss of future earning potential when permanent disabilities affect your ability to return to gainful employment
Physical pain and anguish
Emotional trauma and distress from the accident and your injuries
Loss of enjoyment and quality of life due to disabilities or permanent disfigurement and scarring
What Should You Do When You've Been in an Accident in Davie?
After a car accident, taking the following steps can help protect your rights to pursue financial recovery for your injuries and losses:
Document the crash scene by using your cell phone to take photos and video of important details like vehicle damage, skid marks on the road, visual obstructions, traffic signals, and any visible injuries you may have suffered
See a doctor as soon as you can to have any injuries you sustained diagnosed and documented
Follow the treatment instructions that your doctor gives you
Keep copies of records of expenses that you incur due to the accident, including pay stubs or income statements if you miss work or suffer a reduction in your income because of your injuries
Avoid posting on social media while you are still treating or rehabilitating your injuries, as insurance companies may use your posts to argue that you have recovered from your injuries or were not as badly injured as you claimed
Finally, contact a Davie car accident lawyer as soon as possible to begin discussing your options for seeking financial compensation for your expenses and losses.
Turn to a Davie Car Accident Lawyer from Feingold & Posner, P.A. for Help with Obtaining Financial Recovery for Your Injuries and Losses
When you have been seriously injured in a devastating car accident, your focus should be on treating your injuries and working on recovering so that you can get back to regular life. If the accident was caused by another driver, you also deserve to be compensated for your losses from the crash. But it can be difficult to find the time and energy to also pursue a legal case while recovering from debilitating injuries and physical impairments. To ensure that your rights are fully pursued, let a Davie car accident lawyer at Feingold & Posner, P.A. handle all the details of case, including:
Collecting evidence from the accident to build a case that persuasively shows how the crash occurred and who was at fault for causing it
Documenting your injuries and losses to know what amount of compensation is needed to give you a fair recovery
Filing your claims with the insurance companies and at-fault parties to begin aggressively pursuing full compensation for you through a settlement, if possible
Going to court and trial if necessary to demand the financial recovery and justice that you deserve
Sit down with a Davie car accident lawyer from our firm to learn more about the process of pursuing recovery after a car crash so that you know what to expect in your case. 
Contact Our Firm for a Free Case Review to Speak to a Davie Car Accident Lawyer about Your Rights
Don't wait to get started pursuing a claim for compensation when you've been hurt in a car crash that was caused by another driver or part. Contact Feingold & Posner, P.A. today for a free, no-obligation consultation to learn more about how a Davie car accident lawyer from our firm can take the difficulty and stress of pursuing your car accident claim off your shoulders. 
About Davie, FL
Davie is a town located in Broward County, Florida. Present-day Davie is located in a tract that was purchased by the Everglades Sugar and Land Company in 1908, which was co-founded by R.P. Davie. Davie and his partner started an experimental farm on the land known as the Davie Tract. Former workers on the Panama Canal moved to the area to begin farming, later organizing in the 1910s to form the first governing body for the area. In 1914, the area was formally recognized by the U.S. Post Office as "Davie." Over the decades, Davie has had a reputation as a "Western" town, due to the community's significant horse-owning population and the Davie Rodeo, which was built in the 1940s. Many of the commercial buildings along Davie Road have been built in a "Western town" architectural style. While Davie has seen rapid residential and commercial development beginning in the early 1990s, the town has worked to maintain itself as a horse-friendly community, building horse trails that link the town's parks. 
Frequently Asked Questions about Car Accidents in Davie
FAQ: Do I really need a lawyer for a car accident claim?
You might consider handling your car accident claim with the insurance company on your own to recover more compensation by avoiding the cost of an attorney. But car accident victims who are represented by legal counsel tend to recover much more compensation than those individuals who handle settlement negotiations with the insurance company on their own. A Davie car accident lawyer can use their knowledge and experience to investigate the crash, prepare an effective legal claim, and protect your interests against the efforts of the insurance company to minimize or deny your claims.
FAQ: When should I contact a Davie car accident lawyer?
Ideally, you should speak to a Davie car accident lawyer as soon as possible after a car crash. By doing so, you can give your attorney the opportunity to recover evidence from the accident before it is lost to time, including accident scene photos or photos of vehicle damage, or before eyewitnesses' memories of the crash begin to fade. In addition, your attorney can also advise you of your legal options; talking to an attorney soon after a car accident will mean that you have the broadest scope of options available to you.
FAQ: How long do I have to file a lawsuit after a car accident?
Under Florida's statute of limitations for car accidents, you normally have four years from the date of the crash to file a lawsuit against the driver or other parties responsible for the accident. If you wait until after the limitations period expires on your car accident claim to file a lawsuit, you risk letting your claim be permanently dismissed out of court for being untimely and losing the opportunity to recover compensation for your injuries and losses.
FAQ: Can I file suit if I was partly at fault for the accident?
Yes. In Florida, the comparative fault law does not bar someone from pursuing compensation for their injuries even if they bear some or most of the fault for causing their injuries. However, the law further states that you will be held responsible for a share of your losses from your injuries in proportion to your fault. For example, if you would be entitled to recover $50,000 for your losses from a car accident and you were 20 percent at fault for the crash, your award can be reduced by $10,000 to reflect your responsibility for the accident.
FAQ: What are my options for compensation if the at-fault driver didn't have insurance?
In Florida, you can still recover compensation even if you were hit by an uninsured driver. First, Florida's no-fault insurance law means you can turn to your own auto policy to recover money for your medical bills and lost wages from the personal injury protection coverage in your policy, regardless of who was at fault for the accident. When PIP coverage is not enough to fully compensate you for your losses from the accident, you may be entitled to file a lawsuit against the at-fault driver to recover money from them directly, or if you have purchased optional uninsured motorist coverage in your car insurance policy you can file a claim with your insurer.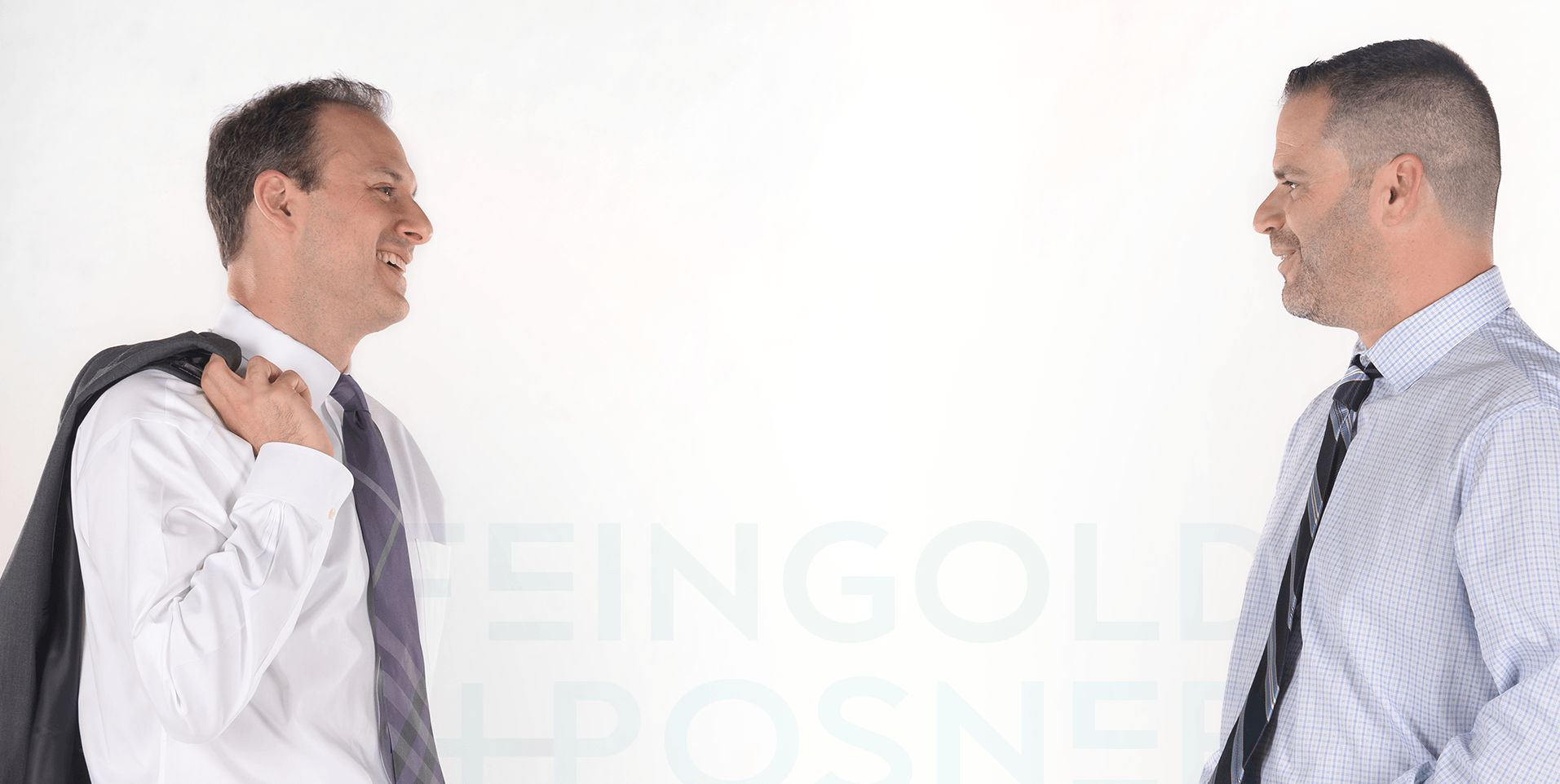 "These lawyers are not only very efficient, but caring as well. I would not hesitate to refer them to anyone."
MATTHEW T. / FORMER CLIENT