West Palm Beach Car Accident Lawyer
Skilled West Palm Beach Car Accident Lawyer Advocates for Injured Victims of Car Crashes in Palm Beach County and Throughout Florida
Have you been hurt in a car accident that was caused by someone else's negligence? A West Palm Beach car accident lawyer from Feingold & Posner, P.A. can help you with pursuing a legal claim that can provide you with the compensation and accountability you deserve when you've been injured due to another party's fault. We understand the personal and financial difficulties and stress that you may be experiencing. That's why we work hard to make the process of seeking financial recovery as easy and quick as possible while also fighting to make sure you are fairly compensated for the harm you have suffered. 
Following a car crash, reach out to our firm for legal help with pursuing compensation for your injuries and losses. Turn to a West Palm Beach car accident lawyer at Feingold & Posner, P.A for a free initial case evaluation to go over your legal options for seeking financial recovery from the driver or another party responsible for the accident. 
Car Accident Statistics in West Palm Beach
Statistics published by the Florida Department of Highway Safety and Motor Vehicles show that, over the period of 2018 through 2020, Palm Beach County had an annual average of 25,295 motor vehicle crashes. The county also had an average of 15,222 injuries and 181 fatalities per year over the 2018-2020 time frame. In that same period, Palm Beach County also had an annual average of 14,983 accidents that resulted only in property damage. 
From 2018 through 2020, Palm Beach County had an average 298 accidents per year that were confirmed to involve alcohol. An average of 35 accidents per year were confirmed to involve drugs, while an annual average of 11 crashes had confirmed involvement of drugs and alcohol. 
Frequent Causes of Car Accidents
Some of the most common causes of car accidents in West Palm Beach are driver-related causes, including:
Speeding and driving too fast for conditions
Tailgating
Reckless driving, such as racing, excessive speeding, or weaving in and out of traffic
Failing to stop at red lights and stop signs
Failing to yield the right of way
Unsafe lane changes, including failing to signal and cutting off other vehicles
Illegal turns
Drowsy/fatigued driving
Driving under the influence of alcohol and/or drugs
Distracted driving, including texting-while driving 
Driver inexperience
Deferred vehicle maintenance
Other non-driver-related causes of car accidents in West Palm Beach include poor road condition, adverse weather, and vehicle or auto part defects.
Big thanks to Eric and Doug for doing a great job with the handing of my auto accident. I highly recommend them!
What Compensation Can You Recover If You've Been in a Car Accident?
Following a car accident that was caused by someone else's fault, you may be able to pursue a legal claim that can recover compensation for losses you sustain due to the crash, including for:
Costs to repair damage to your car, or the pre-crash value of your car if it was deemed totaled
Medical and rehabilitation expenses, including for emergency care, hospital stays, surgeries, prescriptions, and physical/occupational therapy
Loss of income/wages when you miss time from work while recovering from car accident injuries
Loss of future earning capacity and employment benefits if you are permanently disabled from returning to your job after the accident
Physical pain and emotional trauma/distress
Loss of enjoyment and quality of life because of physical disabilities/impairments or scarring/disfigurement that interferes with daily living
What Should You Do After a Car Crash?
If you have been involved in a car accident, there are steps you can take following the crash which can help preserve your options for pursuing a legal claim and also put you in a better position to start your case. Actions to take after a car crash include:
Photo/video the accident scene immediately after the crash, if you can do so
Seek medical attention at the accident scene or by going to the hospital or your doctor's office to get checked out for any injuries you may have sustained in the accident
Follow your doctor's treatment instructions and recommendations
Keep records of your bills, invoices, receipts, and other expenses you incur, as well as records of your pay stubs or income statements if you've missed work
Avoid discussing the accident or posting photos or videos on social media while you are still treating your injuries and pursuing your case; insurance companies have been known to monitor accident victims' accounts for any posts they can use to undercut their claims
Finally, talk to a West Palm Beach car accident lawyer soon after the accident to begin the process of pursuing compensation in a legal claim. 
Let a West Palm Beach Car Accident Lawyer from Our Firm Handle the Details of Your Case
When you have been hurt in a car accident, your primary focus is likely to be on treating and rehabilitating injuries you suffered in the crash. It can be hard to find the energy or time to also work on your claim for compensation. That's why you can turn to a West Palm Beach car accident lawyer at Feingold & Posner, P.A. to take care of preparing and pursuing your legal case. Trust our legal team to pursue financial recovery for you by:
Independently investigating the accident to determine what happened in the crash and to identify who can be held liable for your injuries and losses
Gather records of your expenses and losses to calculate what compensation you deserve to receive in your case
Determine your legal options for pursuing financial recovery, including what insurance coverages may be applicable in your case
Filing your insurance and legal claims and aggressively pursuing a settlement that provides you fair and full recovery for your losses
Going to court and trial in your case, if necessary to demand financial compensation and justice on your behalf
Contact Feingold & Posner, P.A. for a Free Initial Consultation to Discuss Your Legal Rights with Our West Palm Beach Car Accident Lawyer
After you have been injured in a car accident in West Palm Beach, don't wait another day to start a claim to pursue financial recovery for your expenses and losses. Contact Feingold & Posner, P.A. today for a free, no-obligation case review to learn more about how a West Palm Beach car accident lawyer from our firm can help you with demanding accountability and justice from those responsible for the crash and your injuries. 
About West Palm Beach, FL
West Palm Beach is a city located in and the county seat of Palm Beach County, Florida. West Palm Beach gets its name from being located just to the west of Palm Beach, a beach town located across the Lake Worth Lagoon on a barrier island. West Palm Beach is the oldest incorporated municipality in South Florida, having been incorporated in 1894 two years before Miami. West Palm Beach first grew rapidly during the Florida land boom of the 1920s, as Henry Flagler ran his Florida East Coast Railway through the city. After experiencing downturns following the 1928 Okeechobee Hurricane and the Great Depression, West Palm Beach quickly turned around with the onset of World War II, with numerous military installations established in and around the city. West Palm Beach had another population boom during the 1950s as service members returned home to settle down in the city. Since the 1990s, West Palm Beach has been especially focused on revitalizing its downtown commercial areas and preserving the city's historical architecture from the 1920s and earlier. 
Frequently Asked Questions about Car Accidents in West Palm Beach
FAQ: When should I contact a West Palm Beach car accident lawyer?
You should speak with a West Palm Beach car accident lawyer as soon as possible after a car crash. It is important to have an experienced attorney begin investigating the accident to recover evidence before it may be lost or before witnesses' memories fade. In addition, you may be contacted by the insurance companies soon after a crash. An attorney can handle communicating with insurers on your behalf so that you have someone looking out for your interests and helping you avoid the tricks and tactics that insurance companies use to get you to accept less than fair compensation for your claim.
FAQ: How much does a car accident attorney cost?
At Feingold & Posner, P.A., we represent victims of car accidents on a contingency fee basis. This means you do not need to pay any money up front to hire our firm for your case. We are paid only if we secure compensation for you by negotiating a fair settlement or by taking your case to court and winning at trial. That way, you won't need to worry about the financial pressure of hiring legal counsel while you are trying to recover from debilitating injuries you suffered in a car crash.
FAQ: How long do I have to file a car accident lawsuit?
In Florida, the statute of limitations under state law typically gives you four years from the date of a car crash to file a lawsuit against the at-fault driver or other liable parties. Filing suit when the limitations period has expired on your car accident claim risks allowing your case to be dismissed by the trial court for being untimely. This makes it important to talk with an attorney as soon as possible to ensure that your claims are timely filed.
FAQ: Will my case go to trial?
No attorney can predict at the start of your claim if it will be necessary to go to court or to trial to recover compensation. Our firm will work diligently to secure fair and full compensation for you as quickly as possible, but we are also prepared to pursue financial recovery for you at trial if necessary. Some factors that can make it more likely your case will end up in court include the severity of your injuries, the length of your course of treatment or rehabilitation, the amount of your expenses and losses, and whether fault for the accident or liability for your losses is being contested. You can expect us to provide straightforward advice when we think going to trial gives you the best chance of maximizing your compensation in your case.
FAQ: Can I file a claim if I was partially responsible for the car accident?
Yes. Car accident claims in Florida are subject to the state's comparative fault law, which states that an injured party is not barred from pursuing compensation when they share fault for an accident or their injuries. Even if you bear most of the fault for the car accident, you can still seek compensation. However, the comparative fault law makes you liable for a share of your expenses and losses in proportion to your responsibility for the accident and your injuries. For example, if you incurred $50,000 in losses from a car accident that you were 50 percent at fault for, your compensation award may be reduced by $25,000 to reflect your share of fault.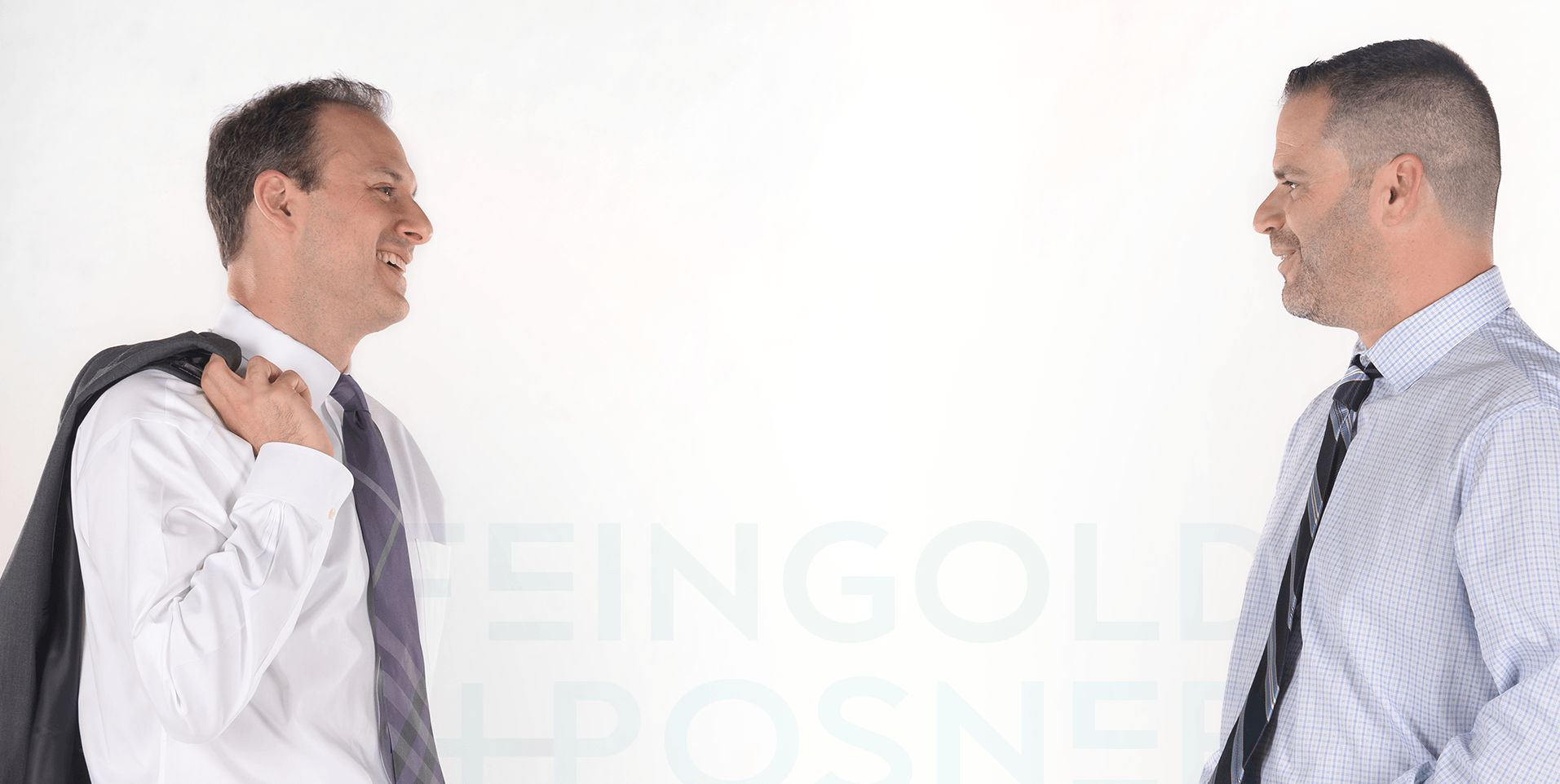 "These lawyers are not only very efficient, but caring as well. I would not hesitate to refer them to anyone."
MATTHEW T. / FORMER CLIENT