Exactech Knee Replacement Lawsuit Attorney in Florida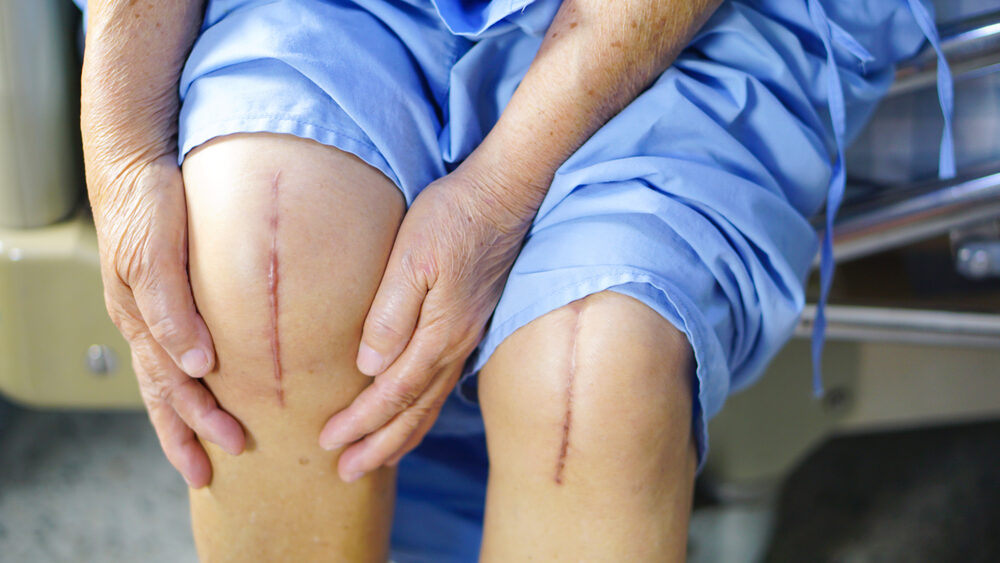 Defective Knee Replacement Class Action Lawyer in Fort Lauderdale, FL Fights to Obtain Financial Recovery for Victims of Defective Implants in Broward County, Palm Beach County, and Throughout South Florida
Did you receive an Exactech knee or ankle replacement system? If so, you may have a claim to compensation, as Exactech has recently announced a recall of certain brands of its joint replacement inserts that were manufactured over a period of several years due to defects with the packaging that may cause early failure of the inserts. Degradation of replacement joint inserts can lead to complications such as chronic pain and loss of mobility in the replaced joint, ultimately requiring a second surgery to replace the failed implant. This second surgery and subsequent recovery and rehabilitation can be expensive and cost you missed time from work. An Exactech knee replacement lawsuit attorney in Florida with Feingold & Posner, P.A. can help you obtain the financial compensation you need. 
Our firm is dedicated to providing you with the most effective legal representation possible to make the claims process easier and simpler for you. Our personalized approach means we will take the time to sit down to explain your options and what to expect in your case, as well as maintain a close connection with you throughout the claims process. If you have been notified that you received an Exactech knee replacement that has since been recalled, reach out to Feingold & Posner, P.A. for a free claim evaluation. A defective knee replacement class action lawyer in Fort Lauderdale, FL from our firm can help you learn more about the compensation you may be entitled to for expenses and losses that you have incurred or may incur in the future. 
What Is the Exactech Knee Replacement System Recall?
Exactech, a global manufacturer of medical devices and surgical implants, announced a major recall of several brands of its knee and ankle arthroplasty polyethylene inserts. These inserts are estimated to have been used in over 100,000 knee and ankle replacement procedures. Recalled insert systems include:
OPTETRAK
OPTETRAK Logic
TRULIANT
VANTAGE
The recall was issued after Exactech discovered that insert systems, beginning in 2004, were packaged in defective vacuum-sealed bags that allowed oxygen to reach the polyethylene inserts. This caused the inserts to suffer from oxidation, which can lead to premature wear and tear of the inserts. 
Complications from a Defective Knee Replacement
Because recalled Exactech knee and ankle replacement systems are at risk of the implants experiencing accelerated degradation, patients who received these implants may experience complications such as:
Chronic pain
Swelling
Feeling a grinding sensation or hearing a grinding or clicking noise in the replaced joint
Instability of the replaced joint
Inability to place weight on the replaced joint
Reduced range of motion
What Should You Do If You Have a Recalled Exactech Knee Replacement System?
Patients who have received a recalled implant will need to undergo close monitoring for signs of potential failure of the implant. If the implant is confirmed to have failed, the patient will need to undergo revision surgery, which involves the removal and replacement of the failed implant. Revision surgery prior to confirmed failure of the implant or intolerable symptoms is not advised due to the potential complications that can arise from joint replacement surgery and the extensive recovery period needed for such a procedure. 
Let a Exactech Knee Replacement Lawsuit Attorney in Florida Fight to Get You Compensation for Your Injuries and Losses
If you believe you may have received a recalled Exactech knee replacement system, an Exactech knee replacement lawyer in Florida with Feingold & Posner, P.A. can help you explore your legal options and pursue the financial resources you may need now and into the future for the harm you have suffered. Our firm will zealously pursue maximum financial compensation for you by:
Investigating your case, including reviewing your medical records to confirm that you received a recalled knee replacement system
Documenting the expenses and losses that you have incurred or will incur, including additional medical monitoring of your implant and the costs of revision surgery and post-surgical recovery and rehabilitation
Preparing a strong, effective case on your behalf, including retaining expert witnesses where necessary to testify regarding your injuries and future anticipated expenses and losses
Filing and vigorously pursuing claims for compensation on your behalf, whether through a negotiated settlement with Exactech or by going to court and trial if necessary
Contact Feingold & Posner, P.A. for a Free Initial Claim Evaluation to Talk with our Exactech Knee Replacement Lawsuit Attorney in Florida about Your Rights
Do not wait to get the legal information and help you need to demand financial recovery and accountability if you received a defective Exactech knee replacement. Contact Feingold & Posner, P.A. today for a free, no-obligation to discuss your legal options for obtaining compensation for your medical expenses and pain and suffering if you have been harmed by a recalled Exactech knee replacement system. 
Frequently Asked Questions about Exactech Knee Replacement Lawsuits in Florida
What compensation might you be entitled to in an Exactech knee replacement lawsuit?
If you have a legal claim after being implanted with a recalled Exactech knee replacement system, you may be entitled to recover compensation for ongoing and future expenses and losses, including medical expenses such as revision surgery, lost wages, or income if you miss time from work due to physical disability or recovery from future surgeries, physical pain and suffering, and lost enjoyment and quality of life due to physical impairment.
How long do you have to file a lawsuit if you have been harmed by a defective knee replacement?
If you have a defective knee replacement system claim, Florida's statute of limitations typically gives you four years from the date that you were injured by the defective device or four years from the date that you discover or should have discovered that you were harmed by a defective product or device. In addition, the statute of repose on defective product claims requires that any lawsuit be filed within 12 years of the date of the product's purchase, regardless of when you discovered your injury. Filing a lawsuit after the statute of limitations or statute of repose has expired on your defective knee replacement claim means that your case can be dismissed as untimely filed and you can lose your opportunity to recover compensation for the harm and loss you suffered due to a defective or recalled replacement knee implant.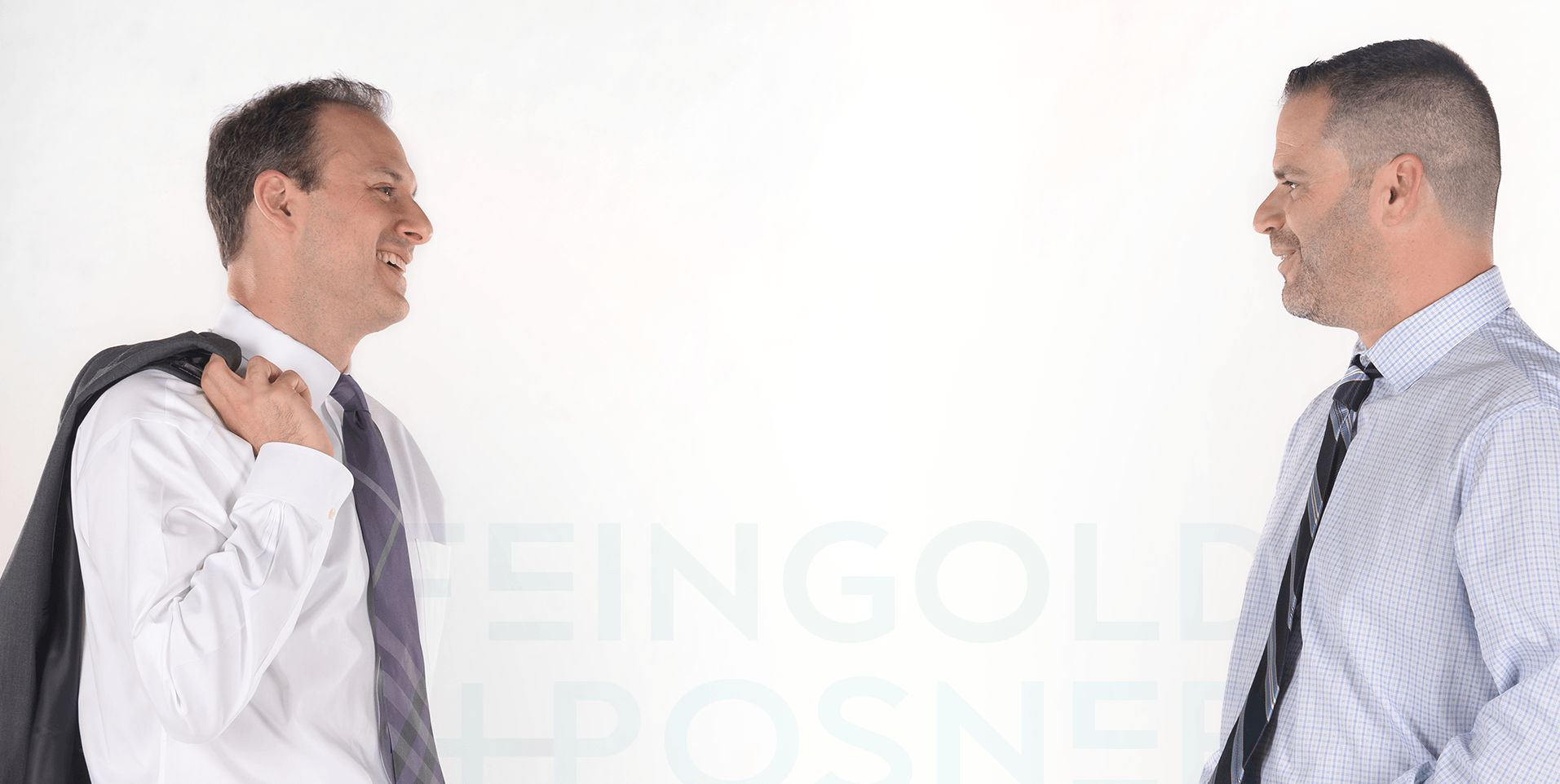 "These lawyers are not only very efficient, but caring as well. I would not hesitate to refer them to anyone."
MATTHEW T. / FORMER CLIENT