How Much To Expect From A Car Accident Settlement?
September 16, 2021
Knowing what to expect after you suffer injuries in a car accident can be challenging. You might have an idea of what you deserve, but the insurance company might offer much, much less. There are many factors that insurance companies review to decide on the amount of your car accident settlement offer, and different insurance companies have different methods and standards for doing so.
åThe most important thing is that you do not accept a lower amount than you need and deserve. This means you should have a clear picture of what your claim is truly worth and not settle far below that amount. Doing so can leave you without any further legal options, which means you will likely have to cover many of your losses on your own.
If you need to file insurance claims for injuries from a car accident, you want assistance from a car accident lawyer. You might have experience filing insurance claims in the past, but those stemming from car accident injuries can be particularly challenging. It is also critical that you receive a settlement that covers your losses. With so much at stake, always set up a free case evaluation with a car accident lawyer before you begin the claim process.
Settlement Amounts Depend On Your Injuries And Losses
It is impossible to say how much you should expect without a lawyer reviewing your specific circumstances. This is because settlement amounts directly stem from the extent of your injuries and losses.
One car accident victim might have a broken wrist from a crash.
They might:
Seek medical treatment in an urgent care
Undergo imaging tests
Receive a wrist brace they must wear for six weeks
Missed a few days of work following the accident
Attend a follow-up appointment and learn their wrist healed properly
In this situation, the injury victim could expect a settlement to cover the costs of their medical tests, the brace, and the wages they lost for a few days. This might add up to between one and two thousand dollars.
On the other hand, another car accident victim might sustain a spinal cord injury in the crash.
They might need or experience:
Transportation in a medical helicopter from the accident scene
Emergency trauma care or emergency surgery
Treatment in the intensive care unit (ICU) for a week
Hospitalization for two months
Treatment for infections or other complications
Rehabilitation center stays for six months
An electric wheelchair and adaptive equipment due to paralysis
Occupational therapy to learn how to navigate life with paralysis
Home health care
Ongoing medical treatment and therapy for the rest of their life
Psychological therapy due to post-traumatic stress disorder (PTSD) or other mental effects of their injury
Future lost earnings because they can never return to their previous job
The inability to be intimate with a spouse or care for their children as they once did
The inability to participate in sports or recreational activities they once enjoyed
The list can go on and on when it comes to losses stemming from a catastrophic injury that leaves a victim with permanent and life-altering disabilities.
In this situation, losses can involve financial losses from past medical treatment and lost income, estimated expenses of future medical treatment, estimated future lost income, pain and suffering, loss of consortium, and more. The appropriate settlement in a catastrophic injury case can certainly rise into the millions of dollars in many situations.
Consider Different Insurance Policy Limits
Another factor to consider when seeking a car accident settlement is the limits of the policy against which you are filing your claim. Many states are no-fault insurance states, which means that each driver must carry personal injury protection (PIP) coverage. This coverage kicks in after a crash whether or not the policyholder was to blame.
When you have a PIP policy, the maximum policy limit is $10,000. If your injury is not an "emergency" injury, you can only receive up to $2,500. This type of policy will cover up to 80 percent of your medical bills and 60 percent of lost wages up to $10,000 only, so you should not expect a settlement offer higher than that if you only have a PIP claim. PIP does not cover any intangible damages, such as pain and suffering.
If your injury is "serious" under Florida law, you can look outside the no-fault system and file a fault-based claim against another negligent driver. This can increase the amount of your settlement, as liability coverage of the other driver will generally be much higher than PIP limits.
You qualify for an at-fault claim if you suffered:
A significant and permanent loss of a bodily function or body part
Permanent injury (to a reasonable degree of medical probability)
Significant and permanent scarring or disfigurement
Death (in this case, surviving family members would file the claim)
If you prove that you meet the serious injury threshold, you can file a claim based on negligence, which allows you to seek compensation for all of your medical expenses (not just 80 percent), all of your lost income (not just 60 percent), and your wide range of intangible damages, including pain and suffering and permanent injuries. You can seek a settlement up to the limits of the at-fault driver's liability policy.
Sometimes, an at-fault driver will not carry liability insurance, as is not required in certain states like Florida. In this situation, you can turn to your own uninsured/underinsured (UM/UIM) policy for additional compensation if you have serious enough injuries. UM/UIM coverage can be as high as $250,000, depending on the policy you chose.
$10,000 is often not enough to cover losses from car accident injuries. However, knowing how to prove you have a serious injury or which policy to pursue can be challenging. You want to seek help from a car accident attorney who understands the law and practices in your state regarding car accident settlements and compensation.
How Insurance Adjusters Determine Settlement Offers
Settlements also depend on the practices of the insurance company in question. Insurance companies are businesses first, and they earn more profits by limiting settlements to claimants. Some insurers specifically train adjusters to minimize settlement offers whenever possible.
Some insurance companies even use computer programs to decide on settlements. The adjuster plugs in information about your situation, and the program spits out a number. This does not take into account any of your circumstances or unique aspects of your injury. These programs instead aim to reduce payouts on claims, and they often result in lowball offers.
Some other ways that adjusters might reduce a settlement offer include:
Challenging whether the car accident caused all of your injuries
Claiming your injuries were pre-existing
Stating you did not need all the medical treatment you received
Stating you missed more work than was necessary
If an insurer accuses you of exaggerating your injuries, it can impact the settlement offer you will receive.
The First Settlement Offer Is Usually Inadequate
Even if the insurance adjuster understands the severity of your injuries and the value of your losses, you should not expect them to offer enough to cover everything right out of the gate. This is a negotiation process, so the insurance company will usually start with as low of an offer as possible.
Too many people accept this first offer, assuming that it is what they deserve or that they do not have any additional options.
Always remember that:
The insurance company does not necessarily have your best interests in mind.
You have no obligation to accept the first settlement offer.
You have the right to negotiate a high offer within policy limits.
If you accept the first offer, you waive your right to seek additional compensation once you realize the settlement was inadequate.
Before you ever accept a settlement offer, first speak with an attorney who can review the offer and advise you of what you should expect in reality. You might not realize the extent of your losses or what type of settlement you deserve, which is common when car accident victims have had few dealings with this type of injury claim.
A Car Accident Attorney Can Help You Seek A Fair Settlement
Car accidents can be extremely unfortunate experiences that can take quite a bit of time and effort to recover from. When getting past your injuries and handling your repairs, worrying about effectively handling your settlement negotiations to ensure that you maximize your damages can be overwhelming. Fortunately, a car accident lawyer can handle this process for you. Your attorney can step into your shoes and handle the negotiations and situation for you.
Car accident settlements will vary depending on the facts and circumstances of your accident and injuries, and an experienced local personal injury attorney can help advise you on what your options are to recover your damages in full.
The right attorney can influence your settlement offer in many ways, including:
Ensuring that you know the full value of your losses
Presenting evidence to the insurer so they cannot challenge the value of your claim
Negotiating when a settlement offer is too low
Knowing how to prove a serious injury and file a tort-based claim in a no-fault state
Threatening litigation to obtain a higher settlement amount
Advising you when a settlement is appropriate and fair in your situation
When you have the right legal representation, you do not need to go back and forth in your mind regarding whether or not a settlement is fair. You need the right car accident lawyer to handle your claim.
Car Accident Settlement FAQs
If you have questions about your potential car accident settlement, you are certainly not alone. To get the best answers to your questions, set up a free consultation with a car accident lawyer. Below are only a few examples of frequently asked questions about these settlements.
Is there an average settlement amount for car accidents?
When it comes to car accidents, the amount of your settlement will depend on the severity of your injuries and the extent of your losses, among other factors. Settlement amounts will also depend on whether you are settling with your PIP coverage or another driver's liability coverage. It is difficult to pin down an average settlement amount, but it might be in the tens of thousands when the claim is against another driver.
How do I know if I should receive a settlement in my car accident?
If you have no-fault coverage, the law entitles you to a settlement if you suffered injuries in an accident – no matter who was to blame. If someone else was at fault, you deserve a settlement from their insurer if your injuries are serious enough. The best way to know what type of settlement you should receive is to have a car accident lawyer evaluate your rights.
How does a personal injury attorney add value to my settlement?
A car accident attorney takes over the negotiations with the insurance company for you, which can help increase your settlement amount in several ways:
An attorney will know what types of evidence are the most persuasive to prove the value of your losses.
An attorney will keep you from saying anything to the insurance adjuster that might jeopardize the full amount of your settlement.
Car accident attorneys know the tactics that insurance companies use to minimize settlement, so they will not fall for these tricks that result in an inadequate amount.
Having an attorney demonstrates that you mean business and presents a greater risk that they will face a personal injury lawsuit if they don't offer you a fair settlement.
An attorney can recognize when a settlement offer is insufficient and unfair and will advise you of such.
Insurance claims might not seem complicated, and you might wonder whether you need a lawyer's help. Always keep in mind the many ways a car accident attorney can work to maximize your settlement.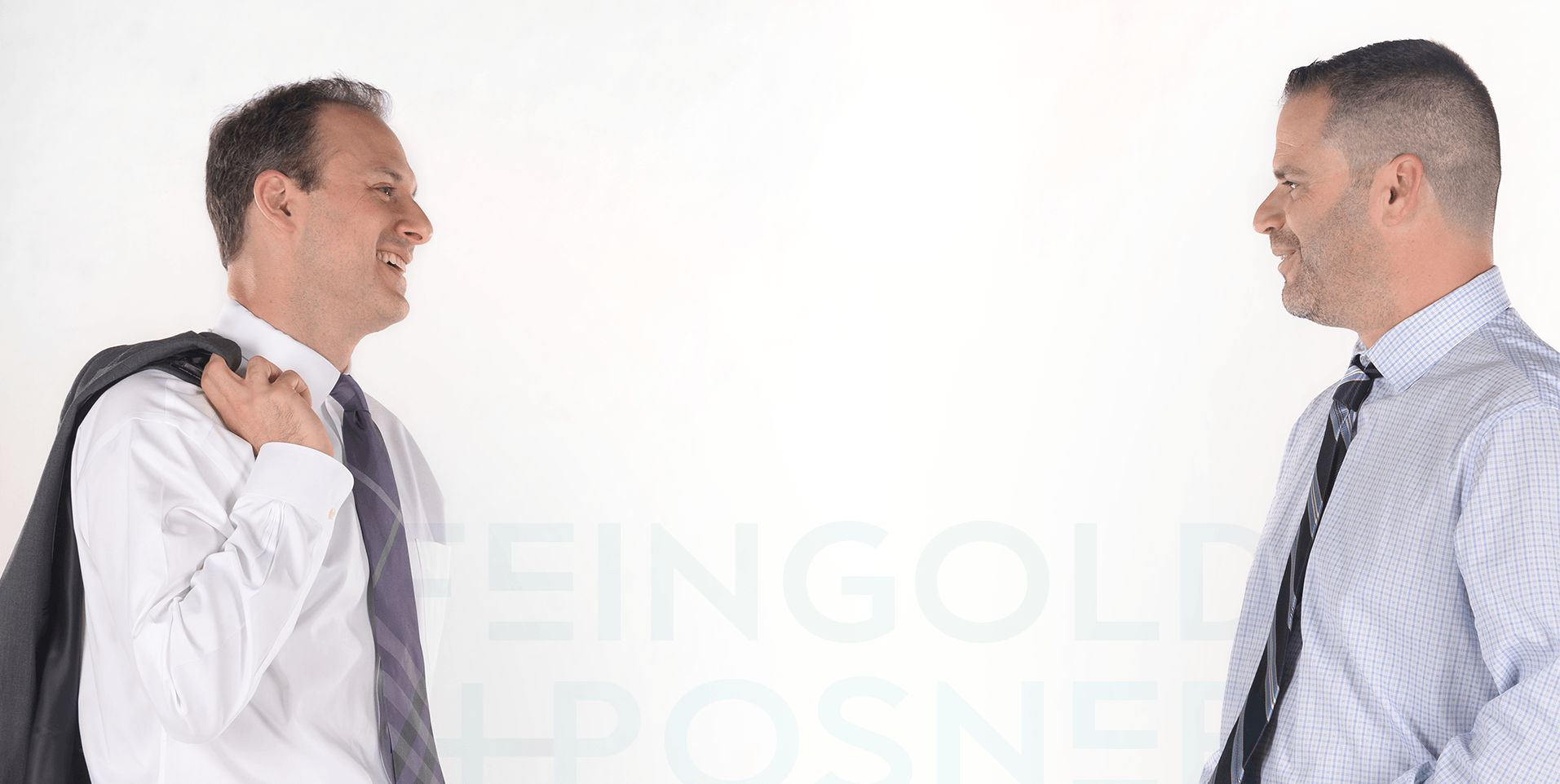 "These lawyers are not only very efficient, but caring as well. I would not hesitate to refer them to anyone."
MATTHEW T. / FORMER CLIENT