Did You Know?
May 28, 2021
All Floridians are required to carry automobile insurance for their vehicles that they use. The only mandatory insurance requirement in terms of injury insurance is Personal Injury Protection. Personal Injury Protection coverage, regardless of fault, provides benefits which can assist in payments towards your own medical bills, lost wages and mileage costs to and from your therapy. Although Personal Injury Protection is helpful in reducing your monetary losses, Personal Injury Protection Insurance does not cover your medical bills and/or lost wages at 100%. Further Personal Injury Protection Insurance is not unlimited. Florida drivers are NOT required to carry Bodily Injury insurance and/or Uninsured/Underinsured Motorist Insurance.
Bodily Injury Insurance works in two ways. First, it protects you personally up to a certain dollar amount (depending on the amount of coverage you select), were you to be at-fault for causing injuries to another individual(s). Second, Bodily Injury coverage, when carried by the at-fault party allows you to make a claim stemming from your injuries, for any out of pocket medical expenses as well as your pain and suffering. Should the at-fault Party not have Bodily Injury Protection, it is difficult to recover against that individual since you would have to go after them personally unless you are able to locate secondary sources of Bodily Injury Insurance(example: driver different than vehicle owner) or have elected to carry additional insurance protections, like Uninsured/ Underinsured Motorist Insurance.
Uninsured/Underinsured Motorist Insurance is a valuable coverage to elect when opening or renewing your insurance policy. Uninsured/Underinsured Motorist only requires one additional premium which can benefit you in two ways. On the chance that that at-fault party in your case does not carry Bodily Injury Insurance or has an invalid policy, Uninsured Motorist Protection would create a situation where your own insurance company would slide into the shoes of the at-fault party allowing you to make a claim for any out of pocket medical expenses as well as your pain and suffering. Like any insurance coverage the amount that you would have an opportunity to make a claim for would be dependent on the amount of coverage you elect. Underinsured Motorist Insured comes into play when the at-fault party's Bodily Injury Insurance is exhausted. For example, if the at-fault party carried Bodily Injury coverage up to $10,000.00 and the lawyer's at Feingold & Posner P.A. were able to recover the entire $10,0000.00 based on your injuries, you have the option to make an additional claim for your injuries using your Underinsured Motorist Protection
WHAT DOES ALL THIS MEAN FOR YOU?
1. If have sustained injuries in an automobile accident, It is important to contact the lawyers at Feingold & Posner P.A., so that we evaluate your case properly and provide you the best chance of recovery by exploring all the avenues of insurance that may be available to you.
2. The lawyers at Feingold & Posner P.A. will diligently work to utilize the insurances available in your matter to get your medical bills paid and to get you the compensation you deserve for your injuries. We do not recover unless you do……
3. Regardless if you own a vehicle, you may still be able to qualify for Personal Injury Benefits through a household relative or through the insurance of the vehicle you were in at time of the accident. Personal Injury Benefits can be an important asset when resolving your case due to the fact the benefits provided can help pay a large portion of your medical expenses leaving you with less out of pocket expenses when resolving any settlement or verdict in your favor. If you have been injured in an automobile accident, contact Feingold & Posner P.A. to find out if you qualify for Personal Injury Protection even if you do not own a vehicle.
Visit our CONTACT page or call us online at 954-807-4665 today to discuss your potential recovery options with a skilled Fort lauderdale personal injury lawyer.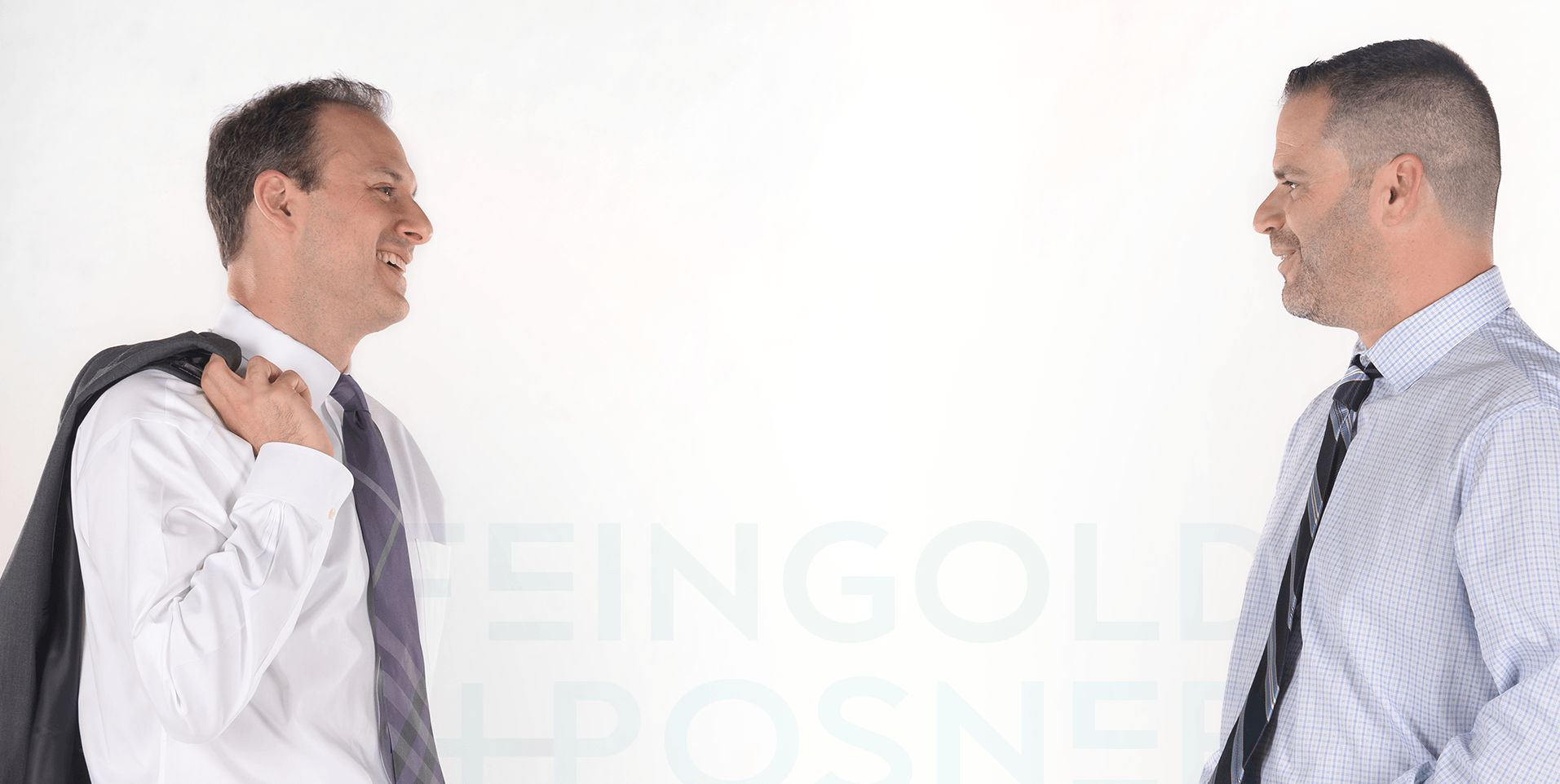 "These lawyers are not only very efficient, but caring as well. I would not hesitate to refer them to anyone."
MATTHEW T. / FORMER CLIENT