How Slip and Fall Accident Claims Work
October 22, 2022
Under Florida law, a person who suffers a slip and fall accident on someone else's property may be entitled to file a compensation claim if they can prove that the property owner's actions or omissions led to the accident and subsequent injury. Here is what you need to know about Florida's slip and fall laws. 
Duties of Property Owners
To succeed in a slip-and-fall claim, you must first establish what legal obligations the property owner had. In most cases, people slip and fall when visiting a commercial establishment, such as a store or a restaurant. In Florida, property owners who invite the public onto their premises have a duty to keep the property clear of any hazards that might cause an accident and injuries, such as a slip and fall. This includes hazards created by the property owner as well as hazards that may naturally develop or that are created by other visitors.
A slip-and-fall victim must prove that the property owner knew about the dangerous condition. This may be accomplished by showing that the owner had actual knowledge of the condition, either because the owner created it or had seen it. However, it is also possible to charge a property owner with constructive knowledge of a dangerous condition. Owners of businesses and other properties open to the public normally must undertake reasonably regular inspections of their premises to discover any new hazards. If a hazard exists for long enough that the owner should have found it through reasonable inspection, they will be deemed to have knowledge of the hazard.
Finally, a slip-and-fall victim may need to show that the property owner had a reasonable opportunity to correct a hazard. For example, let's say that a bottle falls off a shelf at the supermarket and an employee goes to retrieve a mop or wet floor sign. If a customer slips on the spill seconds later the store may be absolved of liability since it did not have a reasonable opportunity to clean the spill. 
Proving Causation
Florida slip and fall law also requires an accident victim to prove that they would not have fallen but for a property or business owner's negligent conduct, and that the slip and fall accident was a foreseeable consequence of that conduct. 
Comparative Negligence
Slip and fall law also allows property owners and other at-fault parties to escape some liability for a slip and fall accident if they can show that the injured victim's own actions contributed to the accident. Florida follows the pure comparative negligence rule, which states that an injured party is not precluded from pursuing a compensation claim even if they are partly responsible for causing their injuries. Even if a slip-and-fall accident victim was 99 percent at fault for the accident, they can still pursue a claim against the party who was one percent at fault.
However, the comparative negligence rule further requires each at-fault party to bear liability for damages in proportion to their share of fault. If a slip-and-fall accident victim is found to have been 30 percent at fault for the accident, they can only recover 70 percent of their expenses and losses from the other at-fault party or parties. 
The Statute of Limitations
Finally, accident victims must be mindful of the statute of limitations, which imposes a time limit on filing a slip and fall lawsuit. In Florida, you normally have only four years from the date of a slip and fall accident to file suit against those at fault for the accident or liable for your losses. 
Contact a Plantation Personal Injury Lawyer to Discuss Your Slip and Fall Accident Case in Florida
Did you or a loved one sustain serious injuries due to a slip and fall accident in Florida? Don't let the medical bills pile up while you wait for the negligent party or their insurance company to do the right thing. Right now, you need an aggressive personal injury attorney on your side, fighting to get you the compensation you need, want, and deserve. The skilled attorneys at Feingold & Posner, P.A. represent clients injured because of slip and fall accidents in Broward County, Palm Beach County, St. Lucie County, Orange County, and throughout Florida. Call (954) 807-4665 or email us to schedule a free consultation about your case. We have an office conveniently located at 1380 North University Drive, Plantation, FL 33322.
The articles on this blog are for informative purposes only and are no substitute for legal advice or an attorney-client relationship. If you are seeking legal advice, please contact our law firm directly.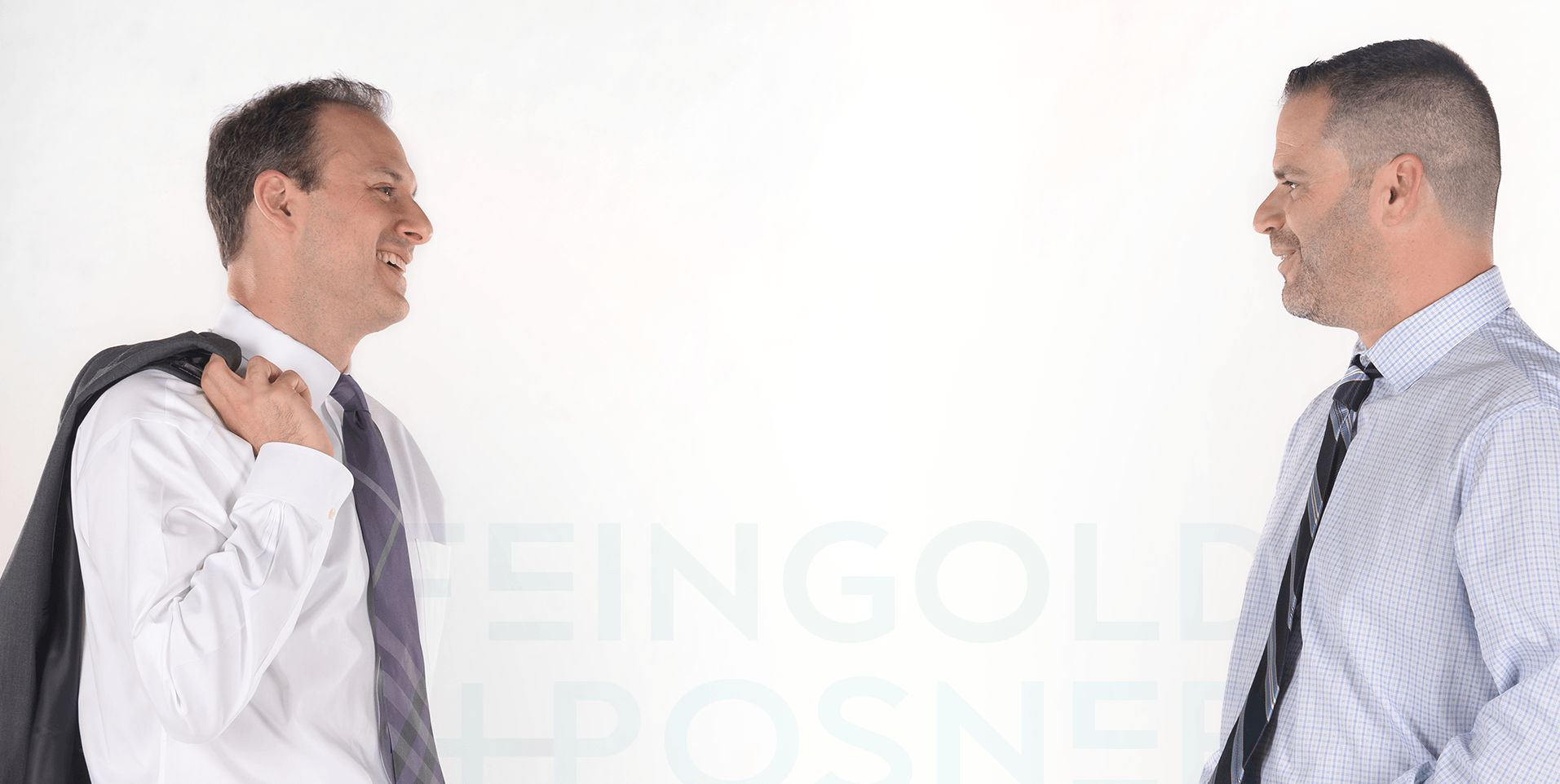 "These lawyers are not only very efficient, but caring as well. I would not hesitate to refer them to anyone."
MATTHEW T. / FORMER CLIENT