How to File a Wrongful Death Claim in Florida
December 20, 2022
If you and your family have lost a loved one due to the wrongful acts of another party, you may be entitled to pursue compensation in a wrongful death lawsuit. Here is what you need to know about pursuing your family's legal rights in a wrongful death claim in Florida. 
What is a Wrongful Death Claim?
A wrongful death claim is a legal action that is filed when a person dies because of someone else's negligence or wrongful act. Wrongful death claims often arise from accidents that would normally lead to personal injury claims, if the accident victim had survived their injuries. Wrongful death claims may also be filed against someone who commits a homicide or causes a person's death in the course of committing a crime. Wrongful death claims may even be filed against corporations at fault for a person's death. 
Who Can File a Wrongful Death Lawsuit?
Under Florida law, only the personal representative of a decedent may file a wrongful death lawsuit. The personal representative is usually the executor or administrator of the decedent's estate, although if no estate is opened for the decedent, the court can appoint a personal representative to pursue the wrongful death claim. The personal representative pursues claims on behalf of the decedent's estate and any of the decedent's surviving family members entitled to compensation in the claim. Family members normally entitled to recover compensation from a wrongful death lawsuit include:
A surviving spouse
Surviving children or other descendants
Surviving parents, if the decedent had no surviving spouse or descendants
Other surviving family members, such as siblings or grandparents, or other relatives who were financially dependent on the decedent
What is the Statute of Limitations on Wrongful Death Claims?
The statute of limitations on wrongful death lawsuits in Florida normally gives you only two years from your loved one's death to file suit against the party or parties at fault for your loved one's passing. However, the statute of limitations does not apply to wrongful death claims arising from an intentional tort, such as a fatal assault or a homicide, even if the at-fault party is not charged or convicted of any crime. 
How Do I File a Wrongful Death Claim?
A wrongful death claim normally begins with sending a demand letter to the at-fault party or parties or their insurers to put them on notice of your claim. The demand letter will usually start the process of settlement negotiations. However, if you cannot reach a settlement by the time the statute of limitations runs out on your wrongful death claim, you will need to file a lawsuit in court to continue pursuing the case. 
What Compensation Can I Recover?
A wrongful death lawsuit will allow your family to recover compensation for losses that you have sustained due to your loved one's passing, including for:
Loss of your loved one's financial contributions and services to the family and household
Loss of your loved one's companionship, affection, guidance, and advice
Emotional pain and suffering you and your family have experienced
Medical, funeral, and burial expenses paid for by family members
Your loved one's estate may also be entitled to recover compensation for:
Lost wages from between the onset of your loved one's last injury and illness and their death
Loss of the value of earnings and growth of wealth that your loved one could have earned if they had lived
Medical, funeral, and burial expenses paid by your loved one or their estate
Contact a Plantation Personal Injury Lawyer to Discuss Your Wrongful Death Case in Florida
Did you lose a loved one due to someone else's negligence in Florida? Don't let the medical bills pile up while you wait for the negligent party or their insurance company to do the right thing. Right now, you need an aggressive personal injury attorney on your side, fighting to get you the compensation you need, want, and deserve. The skilled attorneys at Feingold & Posner, P.A. represent clients in wrongful death cases in Plantation, Palm Bay, Pembroke Pines, Orlando, and throughout Florida. Call (954) 807-4665 or fill out our online contact form to schedule a free consultation about your case. We have an office conveniently located at 1380 North University Drive, Plantation, FL 33322.
The articles on this blog are for informative purposes only and are no substitute for legal advice or an attorney-client relationship. If you are seeking legal advice, please contact our law firm directly.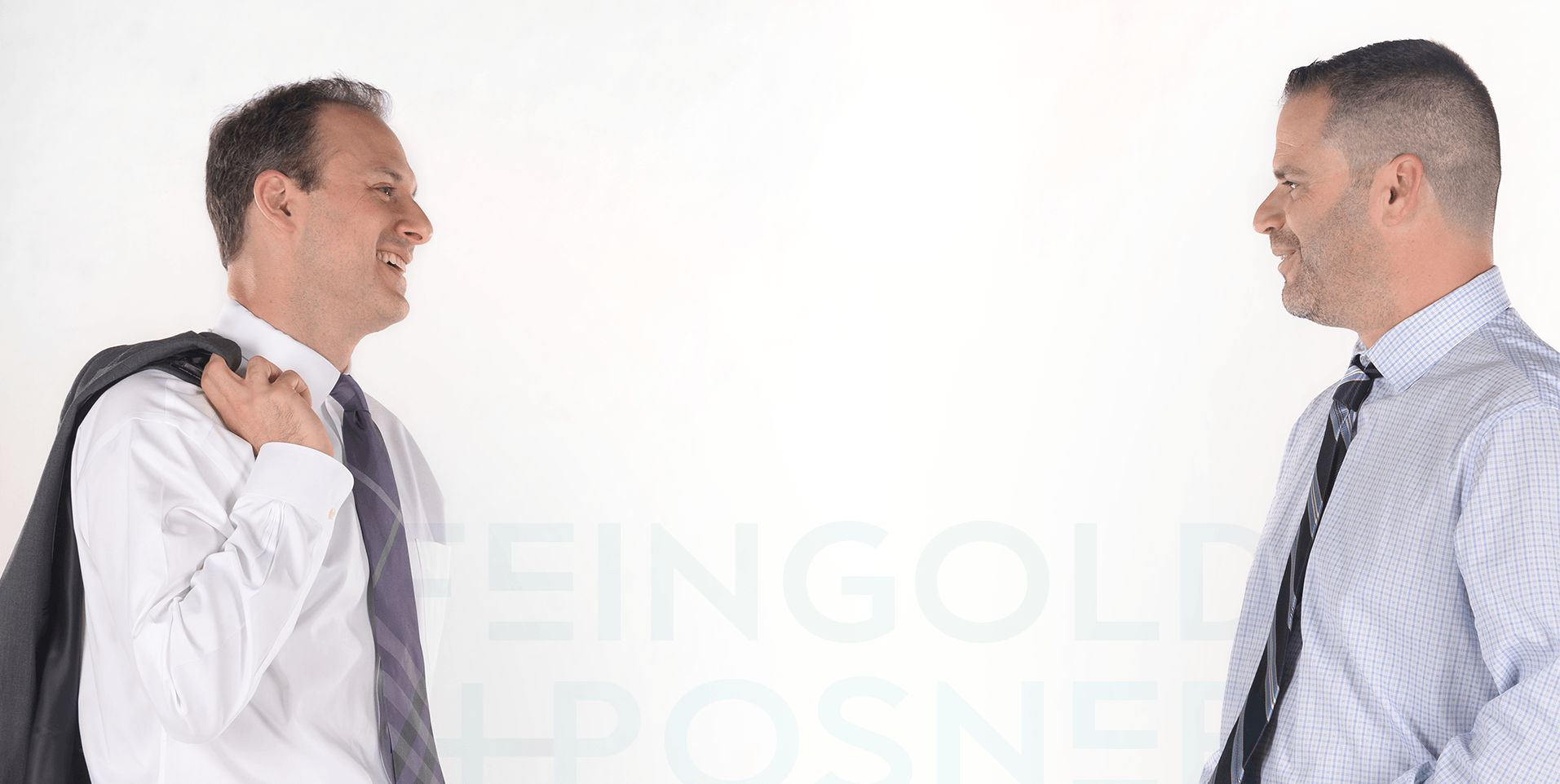 "These lawyers are not only very efficient, but caring as well. I would not hesitate to refer them to anyone."
MATTHEW T. / FORMER CLIENT