Motorcycle Laws That Other Motorists Frequently Violate
October 09, 2021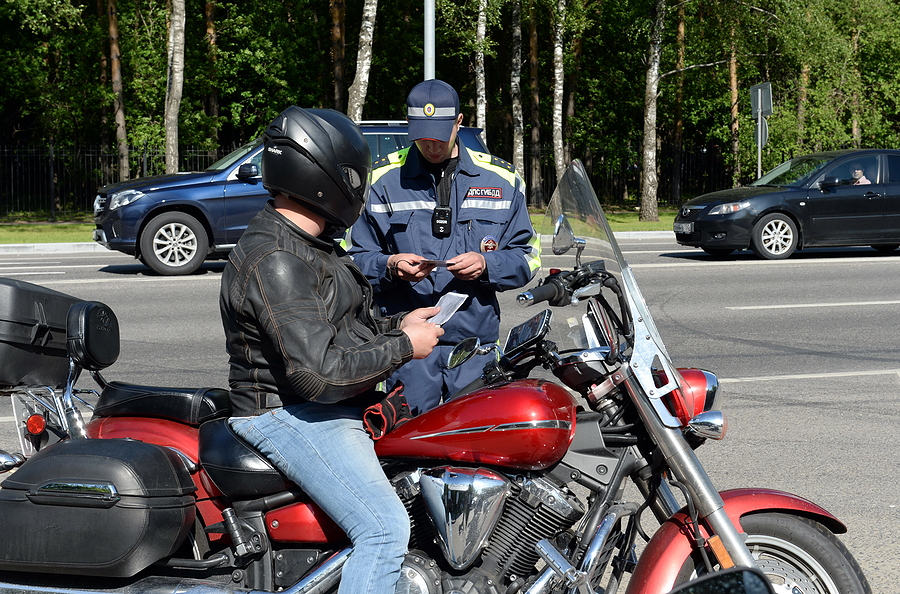 Riding a motorcycle can be an extremely enjoyable experience, especially in coastal states like Florida. However, motorcycle riders and operators are at risk of suffering severe injuries if they are involved in an accident with another vehicle. When a car or truck collides with a motorcycle, it is usually the motorcyclist who suffers the more serious injuries in the accident.
Unlike the occupants of a car or truck, cyclists do not have a metal covering or outer shell that surrounds them at the time of impact. This means that motorcyclists have direct exposure to the environment around them.
Moreover, in the event a cyclist gets knocked to the ground in an accident, then he or she can suffer a serious and possibly debilitating injury that requires hospitalization and other types of medical treatment. Even sturdy, well-made motorcycle helmets can crack if the cyclist's head directly impacts the ground.
If you or a person you love suffered injuries in a motorcycle accident that happened due to someone else's negligence, then you may be eligible to collect monetary compensation for all of the injuries you sustained. In addition, you might be eligible for pain and suffering damages, along with compensation for all of the inconvenience you suffered as a result of your accident-related injuries.
An experienced motorcycle accident lawyer can determine if you are eligible to file a claim or lawsuit arising from your accident. If so, they can assist you throughout every step of the process and work to get you compensation for all of your injuries. If the insurance company refuses to offer you the compensation that you deserve, an attorney should welcome the opportunity to litigate your case in the Florida court system or take your case to an alternative dispute resolution proceeding—such as mediation or arbitration.
Please call an accident law firm today to learn more about how the right legal representation can help you with every step of your motorcycle accident personal injury claim.
Moving Violations that Can Lead to Motorcycle Accidents
The drivers of cars and trucks must operate their vehicles carefully and safely at all times and under all of the applicable traffic laws and regulations. When drivers violate these traffic laws, they increase the chances that they will cause a serious collision with another motor vehicle, which can be a motorcycle.
In many instances, motorcycle accidents are the result of driver error and negligence.
Some of the most common types of violations that can lead to a collision with a motorcycle include:
Florida is a no-fault state when it comes to motor vehicle accidents, and injured crash victims must first turn to their own insurance companies to recover compensation for their injuries. However, personal injury protection insurance does not cover motorcycle crashes. Motorcyclists should have their own bodily injury coverage from which they can start seeking compensation.
Sometimes, motorcycle accident victims suffer permanent injuries that require a significant amount of medical treatment. When that is the case, the accident victim might file a claim or lawsuit against the at-fault driver and seek recovery from that driver's insurance company.
If you or a person you care about suffered injuries in a motorcycle accident that occurred because of driver error or negligence, a motorcycle accident lawyer can assist. An experienced legal team can review the circumstances of your accident with you and determine your options for moving forward. They can then assist you with pursuing and recovering the monetary compensation that you need from the appropriate insurance company.
Common Injuries That Victims Suffer Due to Driver Violations
Victims of motorcycle accidents can suffer debilitating injuries that require long-term medical care and treatment. In some instances, these injuries can wind up being permanent. One common injury that results from a motorcycle accident is a traumatic head and brain injury. These injuries can affect cognitive functioning for the long term.
For example, in the case of a so-called "mild" concussion, the accident victim might suffer immediate memory loss and confusion, among other symptoms. These symptoms can linger for some time, and complications can develop that affect a concussion victim's life for a surprisingly long time.
In the case of a severe traumatic brain injury, the motorcycle accident victim can wind up in a coma or permanent vegetative state. These injuries typically happen when an accident victim strikes his or her head on the ground—and when the accident victim is not wearing a helmet.
Another common injury in a motorcycle accident is a bone fracture. These injuries often occur when a motorcyclist is knocked off his or her bike at the time of the impact. Even in motorcycle accident cases where the cyclist does not suffer a bone fracture, he or she can still suffer a soft tissue injury, such as a muscle sprain or contusion. Finally, motorcycle accidents can lead to cuts, scrapes, and abrasions that may require stitches and other medical treatment.
The extent of medical treatment that a motorcycle accident victim might require will depend upon the severity of the injury or injuries that he or she sustained. As soon as possible after a motorcycle accident, the cyclist should seek an evaluation and treatment at a local urgent care center or hospital emergency room. The physician on duty there can assess the motorcyclist's condition and take the necessary x-rays, MRIs, and other imaging studies, to determine the seriousness of the injuries suffered in the accident.
In addition, the on-call doctor can refer the accident victim for follow-up medical treatment with an orthopedist or other specialist if it is necessary. In terms of follow-up medical treatment after a motorcycle accident, the injured accident victim might need to undergo a painful medical procedure, such as surgery, and/or attend physical therapy sessions or chiropractic treatment.
While you are treating for your motorcycle accident injuries, it is important that you attend all of your medical appointments and physical therapy sessions on time—and that you continue treating until the health care provider formally discharges you. Ending your treatment too quickly or frequently missing medical appointments can lead to the insurance company limiting the economic recovery that you are entitled to receive for your injuries.
One of the most important steps that you can take following a motorcycle accident is to call a motorcycle accident attorney to represent you. Your lawyer can begin handling all of the legal aspects of your case while you focus your time and attention on fully recovering from your motorcycle accident injuries.
Your lawyer can begin gathering all of your medical treatment records and bills from the various health care providers who provided your treatment. Your attorney can then begin assembling a demand package to present to the insurance company adjuster on your behalf.
Pursuing and Recovering Compensation Following a Motorcycle Accident
If you have suffered one or more injuries in a motorcycle accident, you might be eligible to recover monetary compensation in the form of damages. The damages you can receive through your motorcycle accident claim or lawsuit will depend on the severity of your injuries and the extent of your medical treatment. Generally speaking, the more serious your injuries and medical treatment, the higher the compensation you will be eligible to receive in your motorcycle injury case.
First of all, your lawyer can assert a claim for economic damages on your behalf. Economic damages aim to compensate motorcycle accident victims for their financial losses. These can include medical expenses, along with any wages that they lost from not working after their accident. To be eligible to recover lost wage compensation, a health care provider must generally advise the accident victim to be out of work for a specified time. Accident victims can also pursue out-of-pocket costs and losses.
In addition to these economic damages, victims of motorcycle accidents can be eligible for non-economic damages. These latter damages seek to compensate accident victims for their pain and suffering, inconvenience, loss of earning capacity, emotional distress, and loss of enjoyment of life stemming from the motorcycle accident.
If you or a person you love suffered injuries in a motorcycle accident that occurred because of another driver's negligence, a motorcycle accident attorney can determine your eligibility for pursuing and recovering these various types of damages. Your attorney can then pursue the necessary claim or lawsuit and fight for your right to recover the compensation that you deserve.
A zealous legal team can help you pursue the compensation that you deserve by obtaining a favorable monetary settlement, jury verdict at trial, or arbitration award through alternative dispute resolution.
Speak With an Experienced Motorcycle Accident Lawyer About Your Legal Options Today
The right motorcycle accident attorney understands the pain, suffering, and inconvenience that often accompanies involvement in a serious motorcycle crash. Your legal team will make it a priority to get you the appropriate compensation for your injuries so that you can be made whole to the greatest extent possible following your accident.
When you are dealing with an injury and facing a pile of medical bills, the last thing you might imagine is paying for legal representation. However, motorcycle accident lawyers do not charge for their services unless they win your case. You can have a lawyer evaluate the best course of action in your situation at no cost to you and with no obligation.
Start protecting your rights against drivers who violated the law and caused your injuries as soon as possible.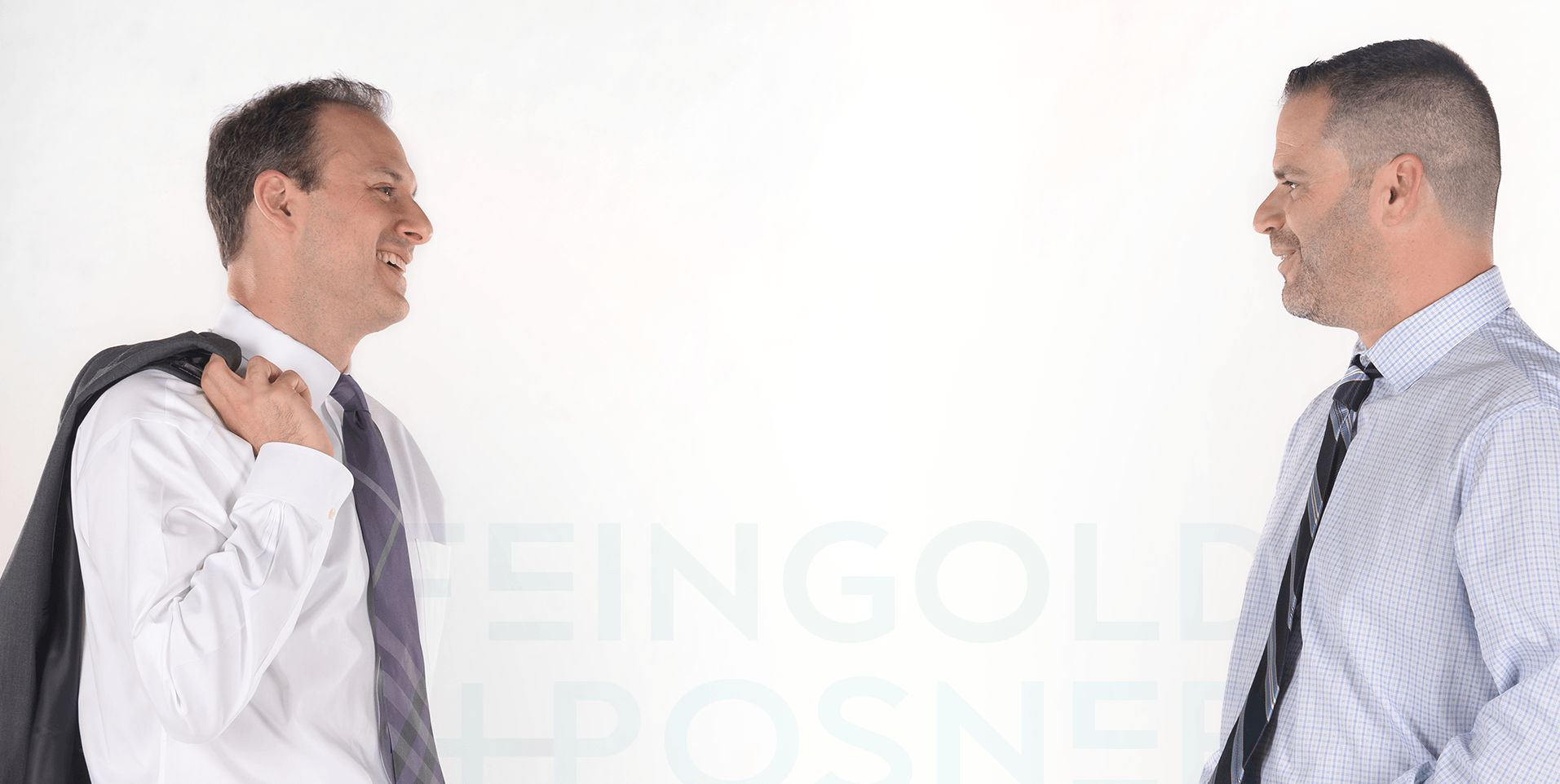 "These lawyers are not only very efficient, but caring as well. I would not hesitate to refer them to anyone."
MATTHEW T. / FORMER CLIENT