How To Find A Personal Injury Lawyer Near Me
September 23, 2021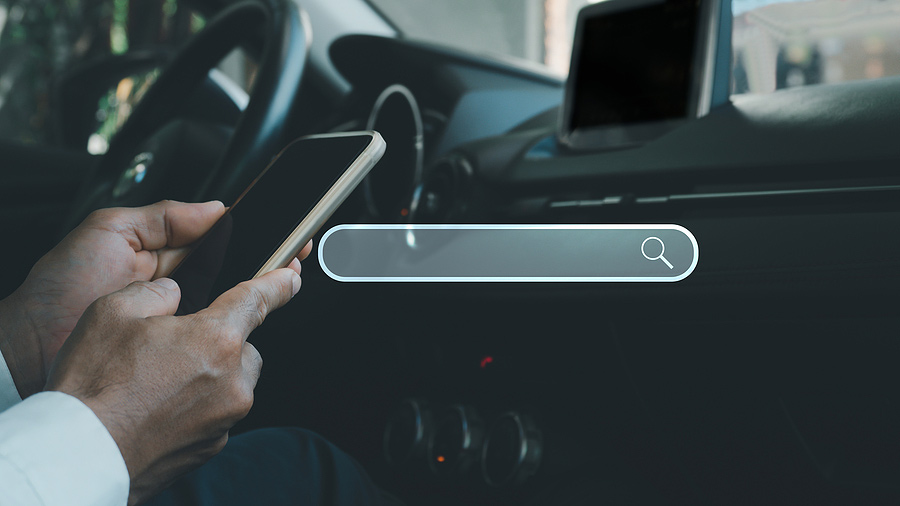 If you have been in an accident, contacting an attorney as soon as possible after you suffer injuries will help to support the best outcome of a subsequent injury claim. Knowing which lawyer to choose and how to find them, however, can be difficult, especially given how many lawyers are out there. Learn more about how to find the right personal injury attorney and the benefits they can provide in your injury case.
What Kind Of Case Do You Have?
Knowing what kind of attorney to turn to will help you determine which types of attorneys to search for. If you suffered injuries in an accident or other incident, then you will need a personal injury attorney to assist you.
However, it can be more complicated than simply searching for a "personal injury lawyer near me." You need to consider the specific cause of your injuries and the severity of your losses. Personal injury law divides into additional subcategories depending on the injury cause and legal elements that a victim needs to prove to win their claim.
Not every personal injury attorney has experience handling every type of injury case. Often, personal injury attorneys have particular types of cases that they focus on, like car accidents or workplace injuries. One law firm might have the resources to handle complex injury cases, while others focus on simpler matters.
For example, a truck accident claim is often significantly more complex than a case involving a rear-end collision between two small cars. This is because federal trucking regulations, issues of vicarious liability, and other legal questions can arise. Investigating the cause of a truck crash can be more challenging than a car accident. If you were in a truck accident, you want a lawyer with the experience and resources to handle this type of claim.
There are other types of accidents outside of traffic crashes that can result in injuries, and if you suffered your injury in another way, make sure your lawyer takes on more than crash-related claims. For example:
1. Product liability claims
If you suffered injuries due to using a defective or dangerous product, your lawyer should regularly handle product liability cases. Proving liability in these claims can be highly technical, require expert analysis, and usually requires going up against a large corporation that manufactured the product.
In some cases, a product-related case might involve a class action lawsuit or multidistrict litigation (MDL), and these cases must follow different procedures. If your claim involves a product that malfunctioned and caused your injuries, make sure you hire an attorney with product liability experience.
2. Premises liability claims
Some injuries happen while you are a customer at a business or a visitor on someone else's property. When a company or property owner allows hazards to exist, and you slip and fall or have another type of injury-causing accident, proving your claim can be challenging.
Premises liability cases can include:
Trip and falls
Electrical accidents
Carbon monoxide and toxic exposure
If you need to file a premises liability claim, there are specific issues that you will need to address, such as whether you were a customer, visitor, or trespasser on the premises. Your attorney should have experience handling these claims.
3. Construction Accidents
Construction is a complicated and dangerous industry, and when accidents happen, the resulting legal issues can also be complicated. While workers should qualify for workers' compensation benefits from their employers, this is often not the end of the story. If you believe that someone else – not affiliated with your employer – was negligent and caused your injuries, look for a lawyer who handles construction accident claims as soon as possible.
These are only some categories of personal injury claims that you might have. If a lawyer only handles traffic accident claims, you do not want to hire them for your product-related claim. Law firms should have their typical practice areas on their websites, and you should also inquire about the extent of experience a firm has with your type of case.
4. The severity of your injuries
In addition to the type of accident you had, you also need to consider the nature and severity of your injuries. If you suffered a broken arm that healed with the necessary treatment and has no lingering effects, your damages might be fairly straightforward. On the other hand, if you suffered a paralyzing spinal injury that caused permanent and life-altering disabilities, also requiring lifelong medical care, proving your damages can be significantly more complex.
Some lawyers have experience handling catastrophic injury claims, and others do not. If you have a long-term injury with extensive tangible and intangible losses, always ensure that your lawyer successfully helped clients like you in the past.
Where to Start When Looking for a Lawyer
Once you pin down what type of lawyer you need for your specific case, you can begin your search. There are different tools you can use to find the right lawyer in your area.
1. Recommendations
Do you know someone personally who had an accident similar to yours? If so, ask them which law firm they hired and their level of satisfaction with the legal representation. Be careful of people who know a lawyer personally and recommend them without personally being a client in the past.
Further, you do not want your brother-in-law representing you if he is primarily a divorce or criminal defense attorney. While he might have extensive experience representing clients, they are in a completely different situation than you, and the procedures of your case are also entirely different. You want a lawyer who has the right experience and qualifications—not just someone you know.
2. Law Firm Websites
Turning to Google is one of the first steps most people take to find an attorney, though the initial results can be overwhelming. A quick search for "personal injury lawyer in Plantation, Florida" returns over eight million results, many of whom claim to be the "best personal injury lawyer" in the area.
Take your time and go through some law firm websites – again, looking for whether their practice areas match with your type of accident. Read attorney bios and see if they have experience in the field. Remember that more years of experience does not necessarily mean they will be the best lawyer, but watch out for attorneys who are fresh out of law school or recently started practicing personal injury law.
Does anything on the website set the firm apart from others and make them stand out to you? For instance, some personal injury lawyers started in insurance defense, which gives them unique insight into how insurance companies work to defend against claims. This can give you an edge when your lawyer goes to bat for you to the insurance company.
Sometimes, you might simply get a good feeling that a law firm seems trustworthy and professional from the website. If you see any firms that you particularly like, schedule your free consultation.
3. Online Directories And Review Sites
If the Google results are too overwhelming for you to narrow anything down, you can turn to online personal injury lawyer directories from your local bar association or other resources. You can also look on review sites such as Avvo to see which attorneys are highly rated in your area.
You can also use the Florida Bar as a resource, even if you already have a lawyer in mind. You can check to make sure that the lawyer has an active license in good standing and see if they had any complaints or disciplinary action against them regarding their legal services.
Your Initial Consultation
Whether you are leaning toward one law firm or have a list of 10 potential firms, you should begin scheduling consultations. Personal injury lawyers should always offer completely free consultations with no obligation, so you can schedule these with multiple firms if needed. Make sure that you ask important questions to narrow down your decision and ensure that you choose the right lawyer for you.
1. Do You Have a Valid Claim?
Before you move forward with choosing a lawyer, you want to make sure that you have a valid case. While you might be angry at someone else and believe they should be liable for your injuries, it does not mean that you necessarily have the legal basis for an injury case.
Part of the free consultation is the lawyer evaluating your situation and advising you of your legal rights and options. You should answer the lawyer's questions as thoroughly and honestly as possible, so they can make an accurate assessment. If the lawyer believes that you have a valid claim they would take on, you can keep that law firm on your shortlist.
On the other hand, just because one lawyer does not take your case does not mean that no lawyer will. As mentioned, not every injury attorney takes every type of claim. If your injury is too minor or serious for one firm, it could be the right type of case for another. Never give up simply because one law firm will not help you.
2. How Does The Lawyer Typically Resolve Their Cases?
Make sure to ask the lawyer how they resolved cases like yours in the past. Does an attorney only settle with insurance companies? Are they willing to take a case to court, and do they have injury litigation experience?
Watch out for firms commonly known as settlement mills. These lawyers push clients to take a settlement early in the process, even if they could fight for more compensation by filing a lawsuit.
You want an attorney who will:
Use their negotiating power to get the highest possible settlement offer from the insurance company to avoid a lawsuit when possible
Not hesitate to file a personal injury lawsuit if necessary to get a client the full compensation they deserve
Ask about an attorney's philosophy and strategy when it comes to settlements and litigation.
3. What Results Have They Achieved in Similar Cases to Yours?
Your attorney should have experience helping clients in similar situations to yours, and they should be able to provide the results of those cases. While attorneys cannot share specific client information, they can share the settlements and trial verdicts they obtained for clients in the past.
While such results are never a guarantee of future cases or what you might expect, they can give you an idea of the law firm's capabilities. If your case is worth millions of dollars and the firm has never had a million or multi-million dollar case before, it should be concerning.
4. What is Their Representation Style?
Every lawyer has different styles of communication and representation, and each client has different preferences and expectations for communication and representation.
Some questions to ask might include:
How often will a lawyer advise you of the status of your case?
How long does it take for them to respond to a question or concern?
Will the lawyer personally handle the case, or will you mostly communicate with a paralegal or legal staff?
You might not want constant phone calls or emails from an attorney if your treatment and physical recovery overwhelm you. You might feel better with regular updates, even with nothing new to report. This is a personal decision, and you should feel out an attorney and their style during your consultation.
Make Your Decision
Once you have a good feeling about a law firm based on the above factors, do not delay in starting your case with the firm. You have a limited amount of time to file a lawsuit, and there are many steps to take before a lawsuit ever happens.
Protect your rights by searching for and hiring the right personal injury attorney for you as soon as possible.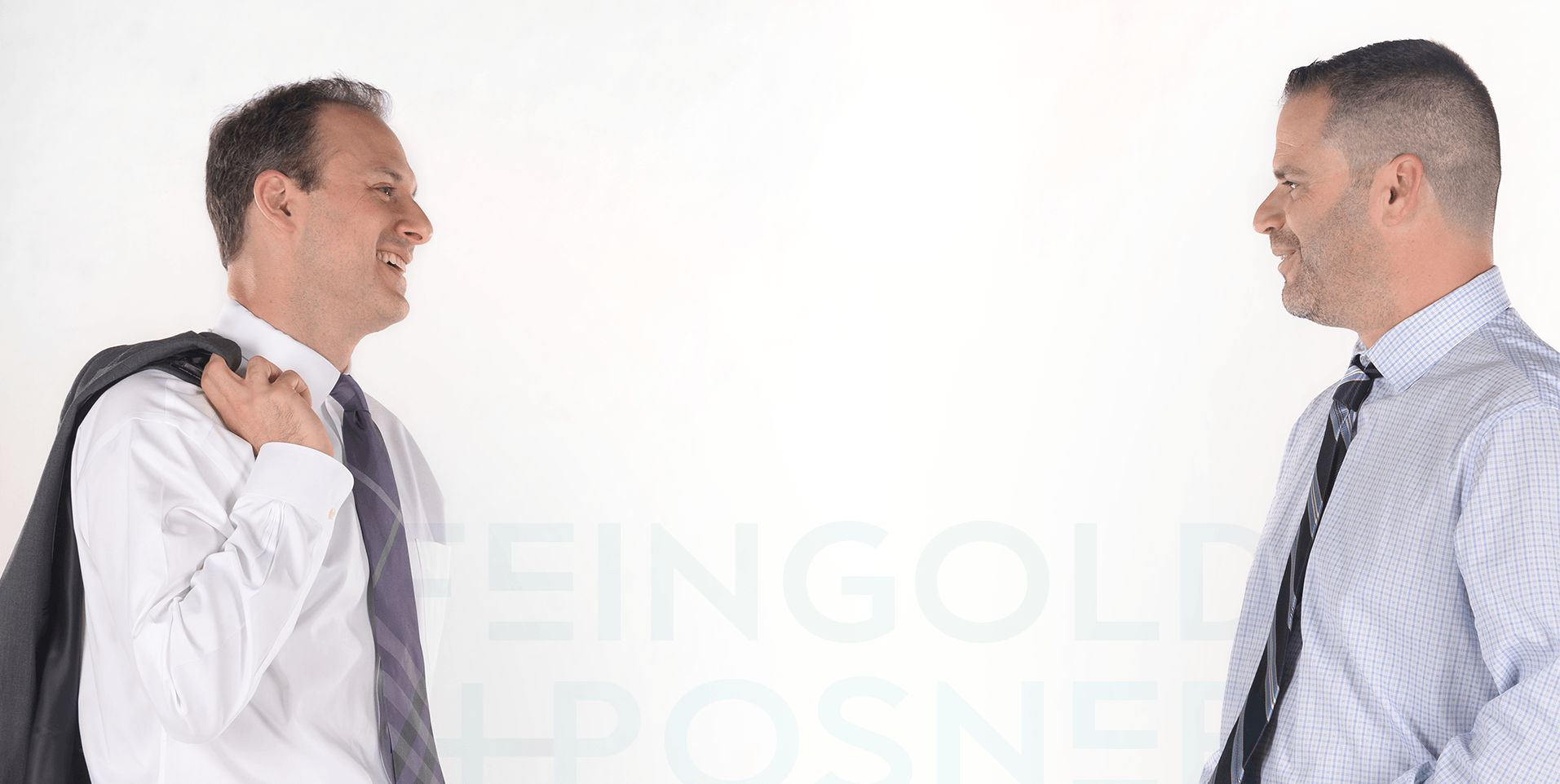 "These lawyers are not only very efficient, but caring as well. I would not hesitate to refer them to anyone."
MATTHEW T. / FORMER CLIENT