Speeding Is A Factor In Over 25 Percent Of Fatal Accidents
September 28, 2021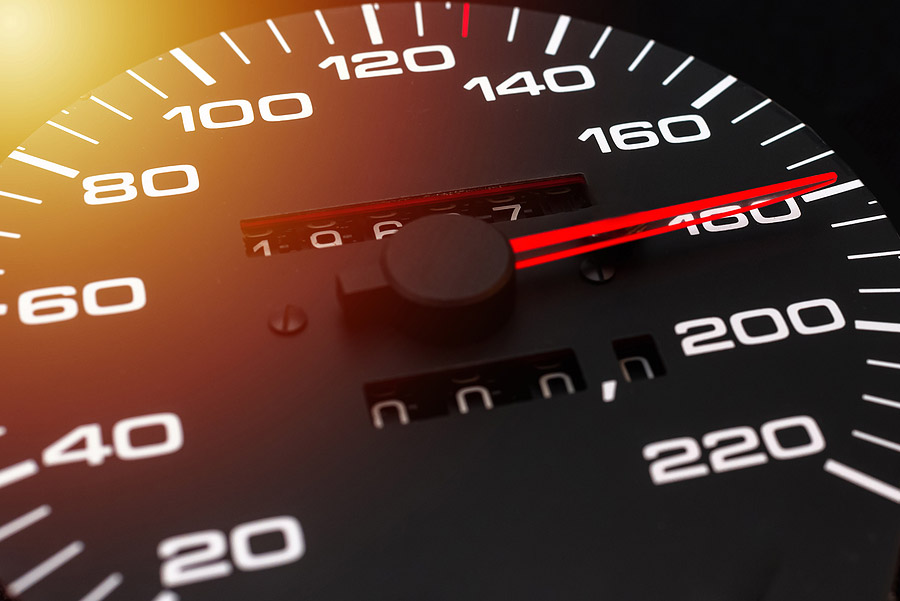 When individuals die in motor vehicle accidents, speed can often be a contributing factor. Whether or not a driver's speed was legal or reasonable or not will have a significant impact on the outcome of any attempts to recover damages as a result of the accident.
When a person dies in an accident, their loved ones have the right to file a wrongful death lawsuit on their behalf to collect damages, including the loss of their companionship and their earnings ability to support the family. Collecting damages will depend on proving the negligence of the party that caused the crash, and illegal speeding is, by default, negligence that entitles you to compensation.
This does not mean that speeding accident claims are simple, as the legal process and requirements are still highly complicated, even in a seemingly straightforward case. Hiring an experienced car accident attorney in your area to support you and your case will help ensure that you receive the best outcome possible in your situation.
Speeding Detected In Over One-Quarter Of Motor Vehicle Fatalities
The National Highway and Traffic Safety Administration (NHTSA) reports that in a recent year, about twenty-six percent of traffic fatalities involved speeding. This means that over one-quarter of all traffic fatalities stem from one driver or another traveling too fast for a particular road.
When a driver is speeding, they violate Florida traffic laws and increasing the chance that they will lose control of their vehicle and cause an accident. Speeding also increases the likelihood that severe injury or death will occur in any related crash. Speeding kills, and when a party is breaking the law and speeding, they are placing all other drivers on the road at greater risk of suffering significant harm or worse.
Having an experienced car accident attorney on your side will help to fully recover your financial damages. The process of collecting evidence in support of your claim, processing negotiations with any opposing insurance companies or attorneys, and coming to a final resolution can take quite a bit of time and also a considerable amount of legal skill. The right car accident lawyer in your area can take the pressure off of you after the accident and help to ensure an ideal outcome in your case.
Speed-Related Truck Accidents Cause Thousands Of Fatalities A Year
Motor vehicle accidents can include cars, motorcycles, or large commercial trucks. While it might seem more likely that you get into an accident with a fellow private motorist, there are many accidents each year between regular drivers and commercial trucks, which can be particularly life-threatening. The Federal Motor Carrier Safety Administration (FMCSA) reported more than 4,400 fatal truck accidents in a recent year.
The FMCSA also studied the common causes of truck accidents, and driver error—including speeding—was a leading cause. It is not uncommon to see a truck fly by you on the highway, traveling much faster than you might expect. To make matters worse, truck drivers might have lower speed limits on certain roads due to the risks of large truck crashes. A speeding truck can cause a much more severe impact than a speeding sedan, so the risk of fatality is high.
If you lost a loved one due to an accident with a speeding commercial truck, you have the right to damages under Florida law. However, these types of crash-related cases are complex.
When a commercial truck is negligent and causes an accident, the commercial trucking company, as the employer of the driver, can be vicariously liable for the injuries and losses of victims. This means you will not only file insurance claims against the truck driver but the trucking company. Corporate insurers can play hardball when it comes to paying out the compensation that the families of fatal accident victims deserve.
Contacting a fatal accident attorney after you lost a loved one in a truck accident will help you better understand whether you have a case and how to best pursue compensation. You want the right legal advocate standing up for your family against the corporate lawyers and insurance companies.
Driving Too Fast For Conditions
Not every speeding accident results from violating the posted speed limit. Instead, it can happen because the driver was traveling too fast for the particular road or weather conditions. If there is rain, fog, hazardous roads, construction zones, or heavier traffic, drivers should always slow down to remain safe. This means that a driver does not have to violate the speed limit to be liable for driving too fast for conditions.
When A Party In The Accident Violated The Law, They Are Negligent Per Se
If a party in an accident violated the law, they are negligent by default, or negligent per se. The violation of a statute while driving, including speeding, distracted driving, drunk driving, and other violations, can make the driver automatically liable for any damages that might result from the accident.
However, you still need to prove the party violated the law. The most common way to do so is to present evidence that the driver received a conviction for speeding following the crash. The right attorney will know how to investigate a possible speeding case and obtain documents to show a conviction when possible. Once you do that, you do not need to present any further evidence of negligence, and you will only need to prove your damages.
If the driver did not receive a speeding ticket or conviction, you can still have a case without negligence per se.
Other evidence can demonstrate a driver was going too fast, including:
Witness testimony
Video footage when available
That the driver could not stop in time or lost control of the vehicle
The severity of the impact, which often increases with higher speeds
Never assume you will not have a claim if the police did not issue a speeding ticket. Instead, let an attorney review the facts of your case and possible evidence that can prove liability.
A Wrongful Death Claim Can Help You Recover for A Lost Loved One
The purpose of a wrongful death lawsuit is to compensate you for the loss of your loved one and certain impacts on your family. While no amount of money can ever bring your spouse, child, or parent back to you, it can relieve the financial stress that often stems from a fatality. It can also give you a greater sense of justice that the speeding driver is liable for their actions.
You need to prove negligence or wrongdoing of another driver to hold them liable. Then, you must prove the damages your family deserves for your loss.
Damages in a wrongful death case can include:
The loss of their financial support and future earnings
The loss of companionship, love, comfort, advice, and other benefits
Medical expenses and the costs of the funeral and burial
Mental and emotional pain and suffering
When someone decides to speed, and it causes such a tragic loss, the surviving family should recover full compensation from the negligent or reckless driver. Having an experienced car accident attorney by your side during this time will help ensure that you can prove both liability and damages in your case.
The Wrongful Death Process
If you have lost a loved one due to a fatal accident in the state of Florida, state law allows you to file a lawsuit against the at-fault party.
However, filing a lawsuit is not the first step in the legal process.
Instead, a car accident lawyer can help with:
Investigating the cause of the crash and gathering necessary evidence of speeding or other negligence
Determining the proper value of your family's damages as a result of your loss
Filing insurance claims against the driver or the employer of the driver (if they were on the job when they caused the speed-related accident)
Negotiating with insurers to see if they can reach a favorable settlement directly with the insurance company
Advising you whether settlement offers are fair or inadequate
Filing a wrongful death lawsuit if the insurance company does not offer enough
There is a lot that happens before the lawsuit process begins, and you only have two years from the date of the death to file a lawsuit. This means that you want to get the process rolling as soon as you can. You should take the necessary time to address your grief and pain and then consult with an experienced attorney.
Contact An Attorney If You Lost A Loved One In An Accident
Losing a loved one can lead to wrongful death damages being available to you. When you experience such a tragic situation, the insurance companies for the other parties may be quick to offer you a settlement, under the guise that you will be able to get on with your life sooner and easier. While this might seem appealing, generally, insurance companies benefit from quick settlements as they take less time, and often do not include the full damages and compensation that you truly deserve.
Speed-Related Crash FAQs
Why do drivers speed?
There are many reasons why drivers might choose to drive too fast. Perhaps they are in a hurry because they are running late for work. Maybe they have a sports car that travels well at high speeds. Truck drivers might try to make up time on their delivery schedules by speeding. None of these reasons excuse violations of the law on the road that harm others.
What should I do if I have lost a loved one in an accident involving speeding?
The first step you should take once the initial dust settles is setting up a free case evaluation with a car accident lawyer. If you lost a loved one in an accident, it can be impossible for you to determine at first if speeding or another illegal activity was involved on your own. Contacting a lawyer as soon as possible to determine whether you have a case, and if so, how to best pursue your damages, will significantly impact the outcome of your case.
What is a wrongful death lawsuit?
A wrongful death lawsuit is how the surviving loved ones of a person lost in an accident recover damages. Financial recovery may include damages for the lost earnings of that person in terms of supporting the family, as well as the loss of their companionship and protection, and any pain and suffering that they experienced from the accident.
What kind of attorney can help me with my wrongful death lawsuit?
Losing a loved one in an accident is a tragic and extremely stressful experience, and having an attorney at your back to negotiate, handle any calls with the insurance companies and other attorneys, and make sure that your damages represent your losses can be invaluable when getting through the tough times after a tragic accident.
An Attorney Can Help You Recover Damages And Handle Negotiations For You
Reach out to an attorney as soon as possible after your loved one's tragic accident, as you should have the right legal support through this difficult time and the legal process. Attorneys step into your shoes to negotiate with the other parties so that you can focus on your life and moving past your loss. You might begin to look for an attorney by asking family and friends for suggestions or using local referral services or attorney directories.
Losing a loved one in an accident is tragic, stressful, and difficult to deal with alone, especially since the related insurance settlement negotiations and other requirements can get burdensome fast. An experienced car accident attorney in your area can help assist you through the process while ensuring that they minimize your stress and maximize your compensation.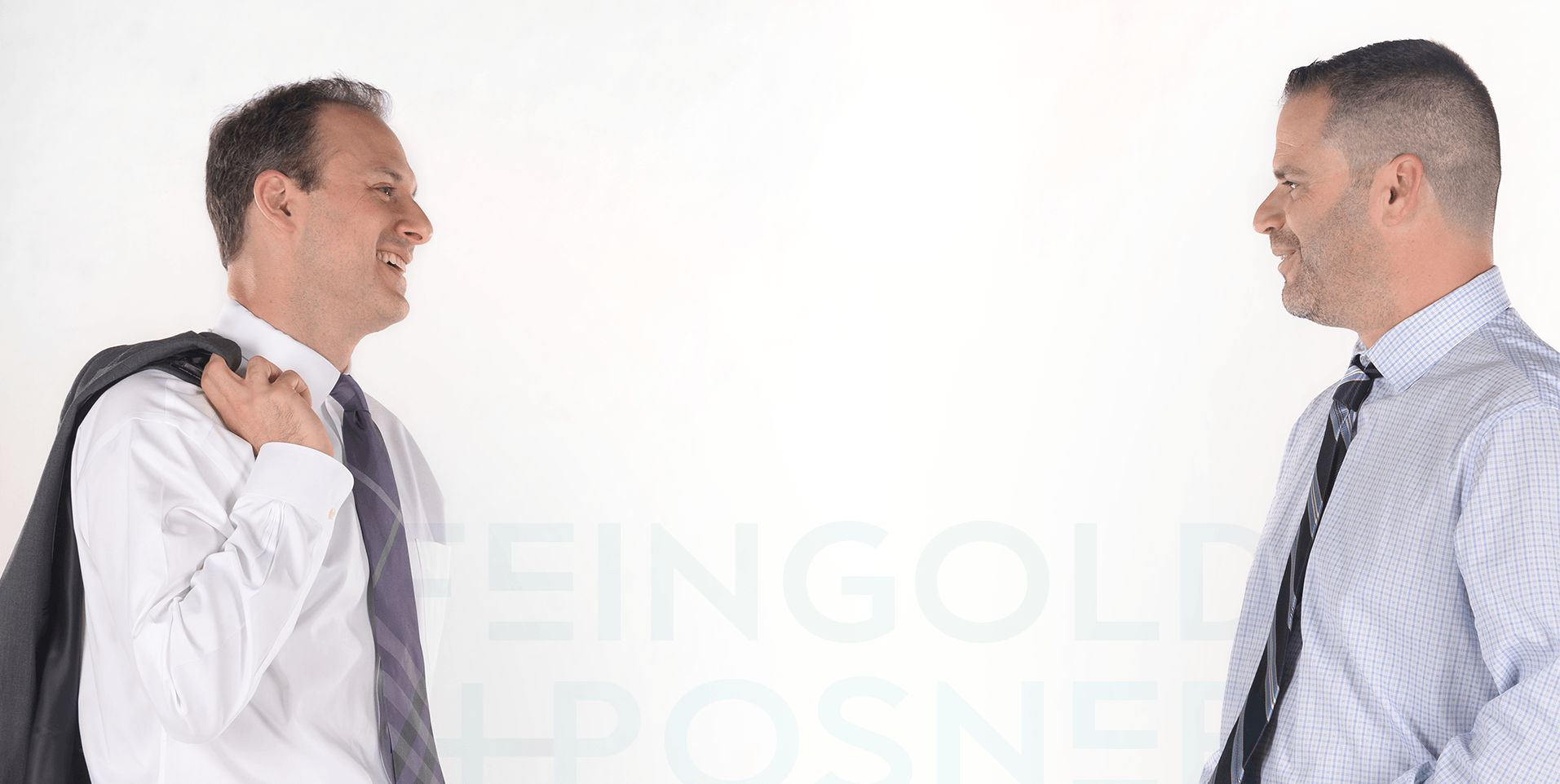 "These lawyers are not only very efficient, but caring as well. I would not hesitate to refer them to anyone."
MATTHEW T. / FORMER CLIENT