The Road to Recovery: Legal Remedies for Catastrophic Injury Cases in Florida
April 26, 2023
When an individual suffers a catastrophic injury, it can be a life-changing event that impacts them and their loved ones for years to come. Catastrophic injuries can occur in a variety of ways, including car accidents, medical malpractice, slip and fall, and workplace accidents, to name a few. These injuries can result in long-term disabilities, chronic pain, and significant financial burdens.
Fortunately, in the state of Florida, there are legal remedies available for those who have suffered a catastrophic injury. The road to recovery can be challenging, but with the right legal representation, it is possible to obtain compensation for medical expenses, lost wages, and pain and suffering.
What is a Catastrophic Injury?
A catastrophic injury is a severe injury that results in long-term or permanent disability, disfigurement, or functional impairment. These injuries often require ongoing medical treatment and may prevent the injured person from returning to work or engaging in daily activities. Examples of catastrophic injuries include traumatic brain injury, spinal cord injury, severe burns, amputation, and birth injury.
Legal Remedies for Catastrophic Injury Cases in Florida
If you or a loved one has suffered a catastrophic injury due to someone else's negligence, you may be entitled to compensation for your losses. Here are some of the legal remedies available in Florida:
1. Personal Injury Lawsuit: 
A personal injury lawsuit is a legal action that an injured party (the plaintiff) brings against the party or parties responsible for the injury (the defendant). Negligence can be defined as the failure to take reasonable care to prevent harm to others. 
To prove negligence, the plaintiff must establish four elements: duty, breach of duty, causation, and damages. Duty refers to the defendant's obligation to act with reasonable care toward others. A breach of duty occurs when the defendant fails to meet that obligation. Causation refers to the link between the defendant's actions and the plaintiff's injuries. Last but not least, damages refer to the harm that the plaintiff endured as a result of the defendant's actions. 
If successful, the plaintiff may be awarded compensation for their medical expenses, lost wages, and pain and suffering. In some cases, punitive damages may also be awarded, which are intended to punish the defendant for their negligence and discourage similar behavior in the future.
2. Product Liability Lawsuit: 
You might be able to sue the product's manufacturer or seller for product liability if a defective product resulted in your serious injury. These lawsuits seek to hold companies responsible for injuries caused by their products.
3. Medical Malpractice or Medical Negligence Lawsuit: 
You might be able to file a medical malpractice lawsuit against the healthcare provider who caused your catastrophic injury if medical malpractice was the cause of it. In a medical malpractice lawsuit, the plaintiff must prove that the healthcare provider breached their duty of care and that the breach caused their injuries. Medical malpractice and medical negligence cases may involve a variety of healthcare providers, including doctors, nurses, and hospitals. 
4. Workers' Compensation: 
Another legal remedy available in Florida for catastrophic injury cases is workers' compensation. Workers' compensation is a no-fault system that provides benefits to employees who suffer an injury or illness in the course of their employment. These benefits may include medical expenses, lost wages, and disability benefits.
To be eligible for workers' compensation benefits, the injured employee must notify their employer of the injury within 30 days and file a claim within two years. The employer's insurance company will then investigate the claim and determine whether to accept or deny it. If your catastrophic injury occurred while you were working, you may be eligible for workers' compensation benefits. 
Contact Feingold & Posner, P.A. Today For a Free Consultation About Your Catastrophic Injury Case
Catastrophic injury cases can be complex and require the expertise of an experienced attorney.
If you or a loved one has suffered a catastrophic injury, it's essential to work with an experienced attorney who understands the legal remedies available in Florida. At Feingold & Posner, P.A., our attorneys have decades of experience representing clients in catastrophic injury cases.
We understand the physical, emotional, and financial toll that catastrophic injuries can take on individuals and families. That's why we are committed to helping our clients pursue the compensation they deserve for their losses. We work tirelessly to investigate the circumstances of our clients' injuries, build strong cases, and advocate for their rights in negotiations and in court.
Whether you have suffered a catastrophic injury in a car accident, a slip and fall, or a workplace accident, we are here to help. We are proud to serve clients in Plantation and throughout Florida, and we offer free consultations to discuss your case. Contact us today for a free consultation, and let us help you on the road to recovery.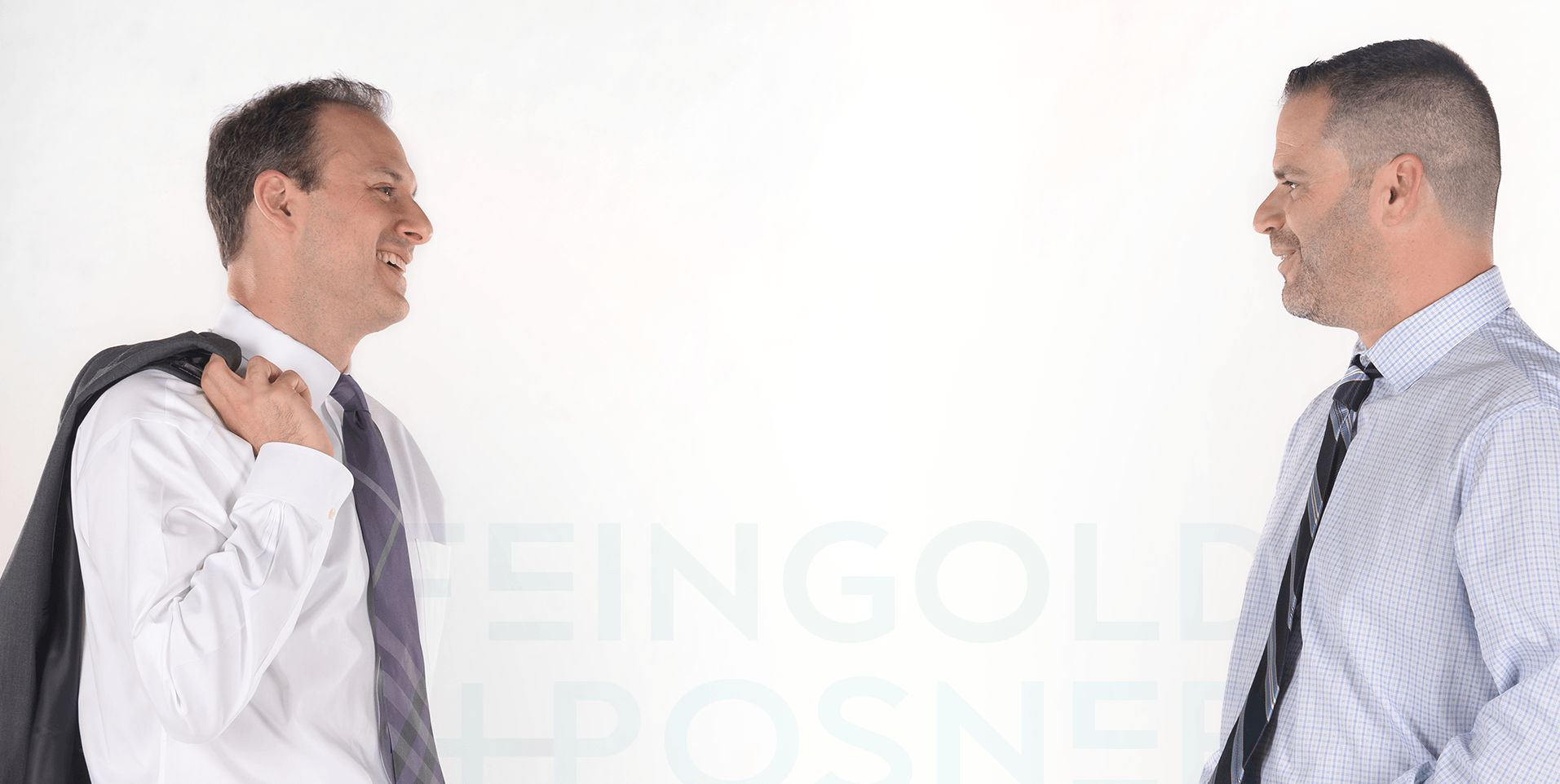 "These lawyers are not only very efficient, but caring as well. I would not hesitate to refer them to anyone."
MATTHEW T. / FORMER CLIENT