Top 10 Slip and Fall Places in Florida
May 23, 2023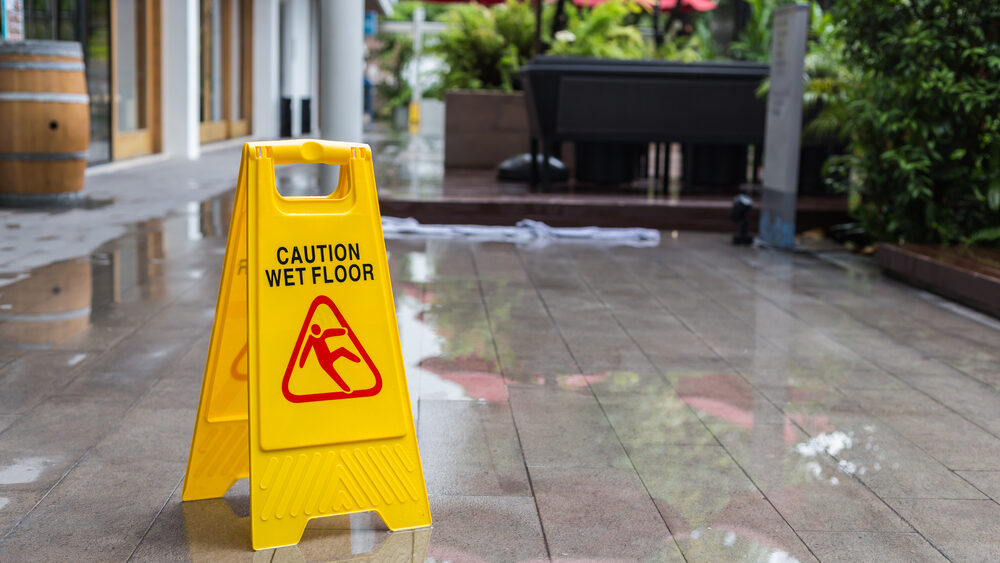 When it comes to slip and fall accidents, no place is immune to potential hazards, and sunny Florida is no exception. As a state known for its vibrant tourist destinations and bustling cities, it's crucial to be aware of the danger zones lurking amidst the sunshine. Slippery surfaces can be found in the most unexpected places, posing a significant risk to individuals' safety and well-being. In this article, we will explore the top 10 spots for slip and falls in Florida, shed light on the potential pitfalls, and offer valuable insights to help you navigate premises liability and personal injury cases. Whether you're a resident or a visitor, staying alert and informed can make all the difference in ensuring your safety.
1. Grocery Stores:
Supermarkets are bustling places where spills and clutter can create hazardous conditions, potentially resulting in premises liability and personal injury claims. Florida's warm and humid climate may contribute to condensation on floors, making them slippery. It's crucial for shoppers to be cautious when navigating supermarket aisles, especially near refrigerated sections or produce areas. Wet floors resulting from spills, leaks, or improper maintenance are common culprits. Always be mindful of your surroundings, watch for caution signs, unattended spills, and debris, and report any hazardous conditions to store management.
2. Hotel Lobbies:
Florida's thriving tourism industry attracts millions of visitors each year, and hotel lobbies are busy hubs of activity that can give rise to slip and fall accidents, potentially leading to premises liability claims. These areas often feature polished marble or tiled floors, which can become dangerously slippery, especially if moisture is present. Hotel staff should promptly address any spills or leaks, but guests must remain vigilant and report potential hazards to ensure a safe environment.
3. Amusement Parks:
Florida is renowned for its exciting amusement parks, offering thrills and adventures for people of all ages. However, the high foot traffic, combined with water attractions and food concessions, can increase the risk of slip and fall accidents. Visitors should exercise caution, particularly around water rides, splash zones, and areas with high-speed foot traffic. Pay attention to warning signs, wear appropriate footwear, adhere to park rules and guidelines, and notify park staff of any hazards you encounter.
4. Public Restrooms:
Public restrooms in Florida, such as those found in parks, gas stations, or airports, can be prone to slippery conditions. Leaky faucets, wet floors, and inadequate signage can contribute to accidents. Be cautious when entering restrooms and report any issues to the relevant authorities. Using caution and proper footwear can help reduce the risk of slip and fall accidents.
5. Beach Boardwalks:
Florida's picturesque coastline draws countless visitors, and beach boardwalks are popular spots for strolling and enjoying the ocean views. However, the combination of sand, moisture, and foot traffic can create treacherous conditions. Pay close attention to uneven surfaces, loose boards, and areas with accumulated sand, as they can cause slips, trips, and falls. Footwear with adequate traction and mindfulness of your surroundings are essential when walking along boardwalks.
6. Restaurants:
Restaurants can be dangerous places for slip and falls due to spills from food and drinks. Restaurant employees should clean up any spills as quickly as possible, but if you notice a spill, make sure to report it to an employee or manager. It's also important to be cautious when walking near serving areas, where spills are more likely to occur.
7. Sidewalks and Walkways:
While sidewalks are designed to provide safe pedestrian paths, they can become treacherous in Florida's unpredictable weather. Rain showers can create slippery surfaces, and poorly maintained sidewalks with cracks or uneven pavement pose trip hazards. Stay vigilant and watch your step, especially after rainfall, and be sure to wear appropriate shoes and use extra caution when walking on uneven surfaces.
8. Swimming Pools:
Florida's warm climate makes swimming pools a popular recreational spot. However, swimming pools can be dangerous places for slip and falls, as the area around the pool is often wet and slippery. Wet pool decks, a lack of proper drainage, and slippery tiles can lead to devastating slip and fall accidents. Use caution when entering and exiting the pool area, and always be mindful of wet surfaces. Additionally, if the pool is not properly maintained, the pool deck can become cracked and uneven, causing a tripping hazard. Be sure to wear appropriate shoes and use caution when walking near a pool.
9. Parking Lots:
Parking lots, whether at shopping centers, restaurants, or office complexes, can be breeding grounds for slip and fall accidents. Cracked pavement, inadequate lighting, weather conditions, and debris can pose serious risks. Always wear appropriate footwear with good traction, watch for potential hazards, use caution when walking through a parking lot, and report any maintenance issues to the property owner or management.
10. Shopping Malls:
Large shopping malls attract crowds of shoppers and often have highly polished floors, which can become slippery when wet, and with that comes a heightened risk of slip and falls. Factors such as escalators, wet floors, entrances, food courts, poorly maintained walkways, and inadequate signage can lead to accidents. Watch for inadequate lighting, loose tiles, or uneven surfaces that could cause a stumble.
Important Takeaway
Preventing slip and fall accidents is crucial for maintaining personal safety and well-being. By being aware of the top five dangerous places for slip and falls in Florida, individuals can take proactive measures to mitigate risks and protect themselves. Remember to stay vigilant in supermarket aisles, hotel lobbies, amusement park walkways, public restrooms, and beach boardwalks. By doing so, you can enjoy everything Florida has to offer while reducing the likelihood of accidents.
Contact Feingold & Posner, P.A. Today For a Free Consultation About Your Slip-and-Fall Case
At Feingold & Posner, P.A. we have a commitment to excellence and a passion for justice. Our experienced team is dedicated to providing you with the personalized attention and top-notch legal services you deserve. We understand that each case is unique and requires a tailored approach. 
Whether you're facing a personal injury claim, seeking compensation for a slip and fall accident case, or need assistance with workers' compensation, our skilled attorneys have the expertise and knowledge you need. With a track record of success, we have built a strong reputation for achieving favorable outcomes for our clients. We are relentless advocates for justice and will fight tirelessly to protect your rights and secure the compensation you deserve.
Choosing the right legal representation is crucial, and our law firm prides itself on its professionalism, integrity, and commitment to achieving the best possible results for our clients. We go above and beyond to ensure that your voice is heard and that you receive the justice you seek. Don't navigate the legal system alone. Contact us today to schedule a consultation and let us begin the journey toward resolving your legal matters.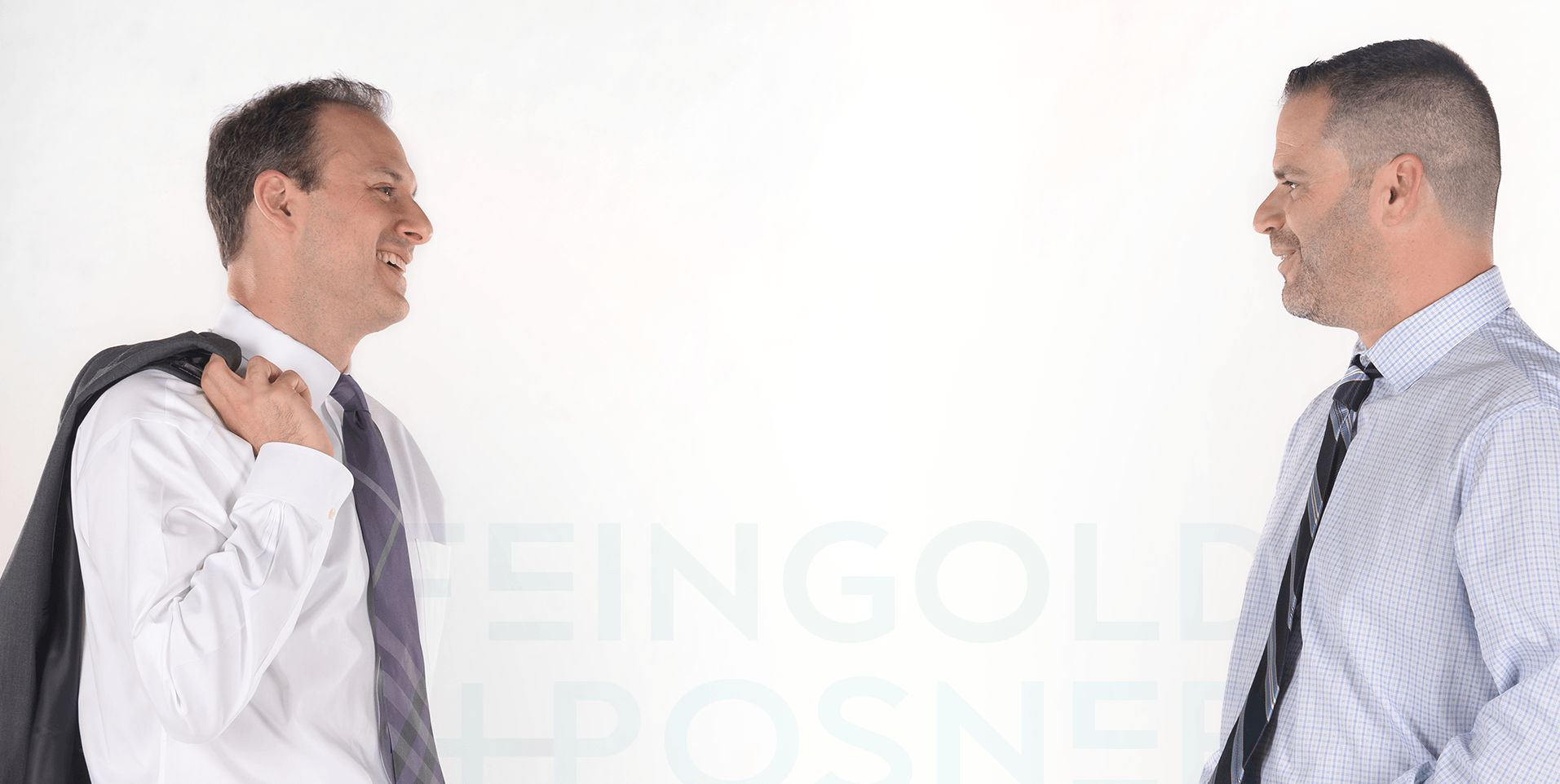 "These lawyers are not only very efficient, but caring as well. I would not hesitate to refer them to anyone."
MATTHEW T. / FORMER CLIENT