A Lawyer Can Help You After a Tow Truck Accident
November 10, 2021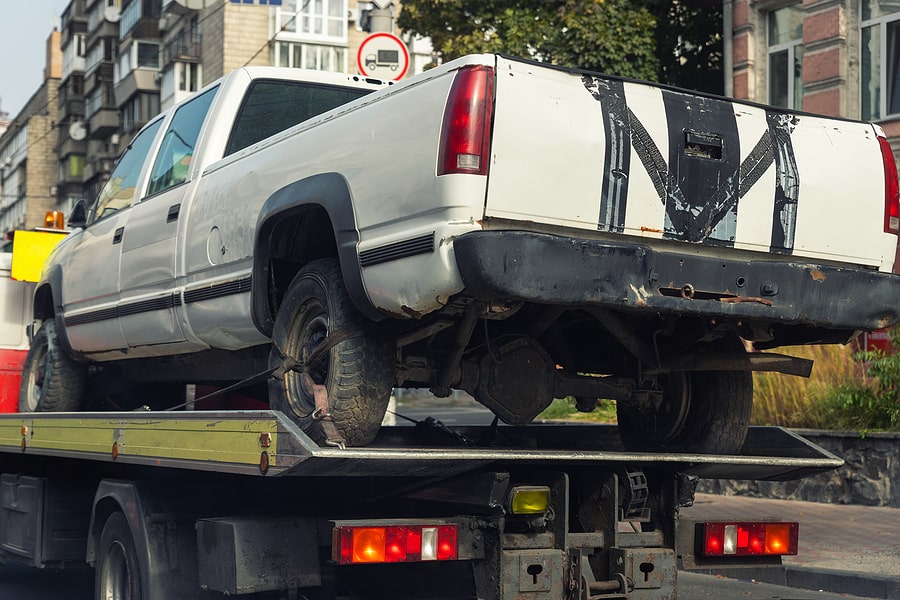 Tow trucks are vehicles that workers use to haul away disabled cars and trucks on the roadway, including those involved in car crashes. In some instances, the tow trucks themselves can be in a collision with another vehicle. Tow truck operators are responsible for driving their vehicles safely, responsibly, and carefully at all times while they are on the road.
When tow truck drivers operate their vehicles in a careless, reckless, or negligent manner under the circumstances, they can be responsible for any motor vehicle accident that occurs. In some instances, other individuals or entities, such as tow truck companies, might be responsible for the accident.
Suppose you or a person you love suffered severe or permanent injuries involving a tow truck in a motor vehicle collision. In that case, you might be in a position to file a personal injury claim arising from your injuries. Specifically, you might name the negligent tow truck driver and/or the trucking company that employs him or her in a claim or lawsuit that seeks damages.
An experienced tow truck accident lawyer can review the facts and circumstances of your accident with you and help you decide on a plan of action for moving your truck accident case forward. Your attorney can help you file a claim with the appropriate insurance company, and if necessary, file a lawsuit in the court system that seeks monetary compensation and damages for all of your accident-related injuries.
Classifications of Tow Trucks
Several different types of tow trucks operate on roadways in and around Florida. Workers use these trucks to haul away vehicles that have been disabled on the roadway and often transport these vehicles to a demolition facility or a repair shop. Tow trucks also come in many different sizes and shapes.
Some of the most common examples of tow trucks are boom and winch tow trucks, flatbed trailer trucks, hook and chain tow trucks, and wheel lift tow trucks. The most common type of tow truck is a hook and chain, and people typically use them to transport disabled motor vehicles after they have been in a car crash on a highway or other roadway.
However, when the tow trucks themselves are involved in a severe motor vehicle accident, they can result in accident victims suffering severe and often debilitating personal injuries.
Suppose you have suffered an injury in an accident involving a tow truck. In that case, a tow truck accident attorney can review the police report and any witness statements to ascertain exactly how your accident occurred. Your lawyer can then lay out all of your legal options and help you decide on the best course of action for pursuing damages in your case.
Types of Negligence that Can Lead to Tow Truck Accidents
Several different types of negligence can lead to a tow truck accident in Florida. One of the most common causes of tow truck accidents is tow truck driver negligence. Even though many tow truck operators have a reasonable amount of experience, anyone can have difficulty maneuvering a tow truck that is carrying a heavy load.
Tow truck operators, like all other motor vehicle drivers who are on the road, owe a duty of care and responsibility to other drivers and pedestrians. Specifically, tow truck drivers must abide by all traffic regulations and laws on the books, including all posted speed limits. Tow truck drivers must be cautious about allowing enough stopping distance between themselves and the vehicles in front of them.
Also, when they are carrying heavy loads, tow truck operators must be sure to account for the prevailing weather conditions and traffic conditions when they are operating their vehicles. Finally, tow truck drivers must be sure not to engage in distracted driving, such as by using a cellular phone or other electronic devices while operating their vehicles. Similarly, they must refrain from intoxicated and drugged driving while they are on the road.
Another common cause of tow truck accidents includes improper loading procedures. The average weight of a tow truck is approximately 10,000 pounds. Since all of this weight is on the back of the truck, it can make the truck difficult to maneuver. Moreover, when tow truck operators do not adequately secure the load to the truck's bed, the load can disconnect and roll into the roadway, bringing about a serious accident. Likewise, tow trucks carrying heavy loads may have difficulty negotiating sharp turns, and vehicle drivers must be sure to watch their speeds when they are going around turns and up and down steep hills.
Likewise, accidents involving tow trucks can occur when the equipment itself is defective. For example, the ties and chains to secure cargo to the tow truck's bed might be faulty, causing the load to break free while the tow truck is on the roadway. Suppose the load becomes disengaged from the truck and rolls out into the road. In that case, it can bring about a serious motor vehicle pile-up that can lead to numerous injuries for motor vehicle drivers and their passengers. Defective equipment can be the fault of the tow truck operator and the tow truck company that employs the operator.
Another common cause of tow truck accidents in and around is improper road maintenance. Cities, counties, construction companies, and state transportation agencies are responsible for ensuring that roadway remains maintained in a reasonably safe and proper condition at all times. When one or more of these entities neglects its duty of reasonable care, serious accidents can occur while on the roadway. These accidents are especially common among tow trucks and other large vehicles that are carrying heavy loads.
Suppose an accident victim can demonstrate that a person or entity responsible for road maintenance caused or contributed to the accident (such as by failing to repair deep cracks or potholes in the middle of the roadway). In that case, that person or entity can be legally liable. In some instances, improper roadway conditions may cause the load to become disengaged from the tow truck and/or allow the load to roll off the truck and into the roadway, resulting in an accident.
A tow truck company's negligence might also cause or contribute to a serious roadway accident. For example, tow truck companies that employ drivers are responsible for properly training, retaining, and hiring reasonably qualified drivers to operate their tow trucks and other vehicles. These companies are also responsible for ensuring that tow truck drivers complete all of the necessary training certification and continuing education requirements, so that employee drivers can operate their vehicles safely while on the roadway.
Finally, trucking companies are responsible for ensuring that their drivers maintain good driving records and follow all traffic regulations, laws, and safety protocols while operating company vehicles. When a tow truck accident victim can demonstrate that the tow truck company had prior knowledge of a driver's poor driving record or history of infractions, the tow truck company can share in some or all of the liability for any motor vehicle accident that follows.
Finally, tow truck accidents are sometimes the result of poor vehicle maintenance. Tow truck companies and their drivers are responsible for ensuring that they properly maintain their vehicles at all times and that they are in a reasonably safe condition before being operated on our roadways.
When tow truck operators do not keep their vehicles in a proper and safe working order, accidents with other vehicles can occur. Such accidents are common, for example, when tow truck steering mechanisms and braking systems are not properly maintained/repaired and when overhead and undercarriage warning lights are out or not functioning properly while the tow truck is operating on the road.
If you have suffered an injury in one of these types of accidents that involved a tow truck, you have legal options that might be available to you. A knowledgeable tow truck accident attorney near you can review the circumstances of your accident and whether it likely resulted from a tow truck driver or company negligence. Your attorney can then help you pursue the necessary claim or file a lawsuit in the court system seeking damages.
Common Injuries that Happen in Tow Truck Accidents
Many injuries can result when a tow truck collides with another vehicle. Tow trucks are typically much larger than sedans and other passenger vehicles. Therefore, when a tow truck hits one of these vehicles in a crash, it is usually the driver and occupants of the smaller motor vehicle who sustain more severe injuries and damages in the accident.
Injuries in a tow truck accident typically occur because of the substantial degree of force that appears at the point of impact. When a tow truck collides with a smaller vehicle, the occupants of the smaller vehicle might be thrown around and about the vehicle interior, suffering one or more injuries as a result. In addition, the force of the impact might cause an accident victim's body to strike the headrest, steering wheel, window, door, or console, leading to a debilitating injury.
Common injuries in tow truck accidents include:
Spinal cord and paralysis injuries
Broken bones
Cuts/abrasions
Scrapes
Bruising
Internal injuries
Any of these injuries may require medical treatment over weeks or even months for the accident victim to recover fully.
Following a tow truck accident, an accident victim should go to the emergency room or follow up at a local urgent care center to seek diagnostic medical treatment. For example, the accident victim might have a CAT scan, MRI, or x-ray completed, and the attending doctor or nurse can interpret the results of those imaging studies to identify possible injuries that you cannot see externally.
The doctor/nurse can then determine the accident victim's medical condition and make recommendations for future care or follow-up treatment if necessary. For example, if the tow truck accident victim sustained a bone fracture in the accident, then he or she might need to consult an orthopedic surgeon for surgery or other medical operations.
Victims of tow truck accidents may also need to attend physical therapy sessions or go to a pain management specialist, depending upon his or her symptoms and the extent of the injury/injuries suffered.
All of this treatment can cause a significant amount of money, and as part of a personal injury claim or lawsuit, the accident victim can pursue medical expenses for the case. A knowledgeable truck accident lawyer can assist you with handling the legal aspects of your claim while you focus your attention on fully recovering from your accident-related injuries.
Recoverable Damages in Tow Truck Accident Cases
Victims of tow truck accidents can often recover various types of monetary compensation in the form of damages. The extent of a tow truck accident victim's damages will depend upon how severe their injuries were in the accident. Moreover, the accident victim's potential damages will depend upon whether or not he/she suffered a permanent injury in the accident. Finally, the cost of the medical treatment rendered will have an impact on the total damage award in the accident victim's truck accident case.
A tow truck accident victim can pursue monetary compensation for medical expenses, lost wages, loss of earning capacity, inconvenience, mental distress, pain and suffering, loss of life enjoyment, and loss of the ability to use a particular body part if the accident victim suffered a permanent disability or injury in the collision.
A knowledgeable tow truck accident attorney in your area can assess what, if any, damages you might be eligible to recover as part of your truck accident claim or lawsuit. Your lawyer will then zealously advocate for you with the insurance company in hopes of maximizing your damages. If the insurance company does not want to compensate you fairly and fully for your injuries, your attorney can assist you with litigating your case in the court system and pursuing a favorable jury verdict or binding arbitration award.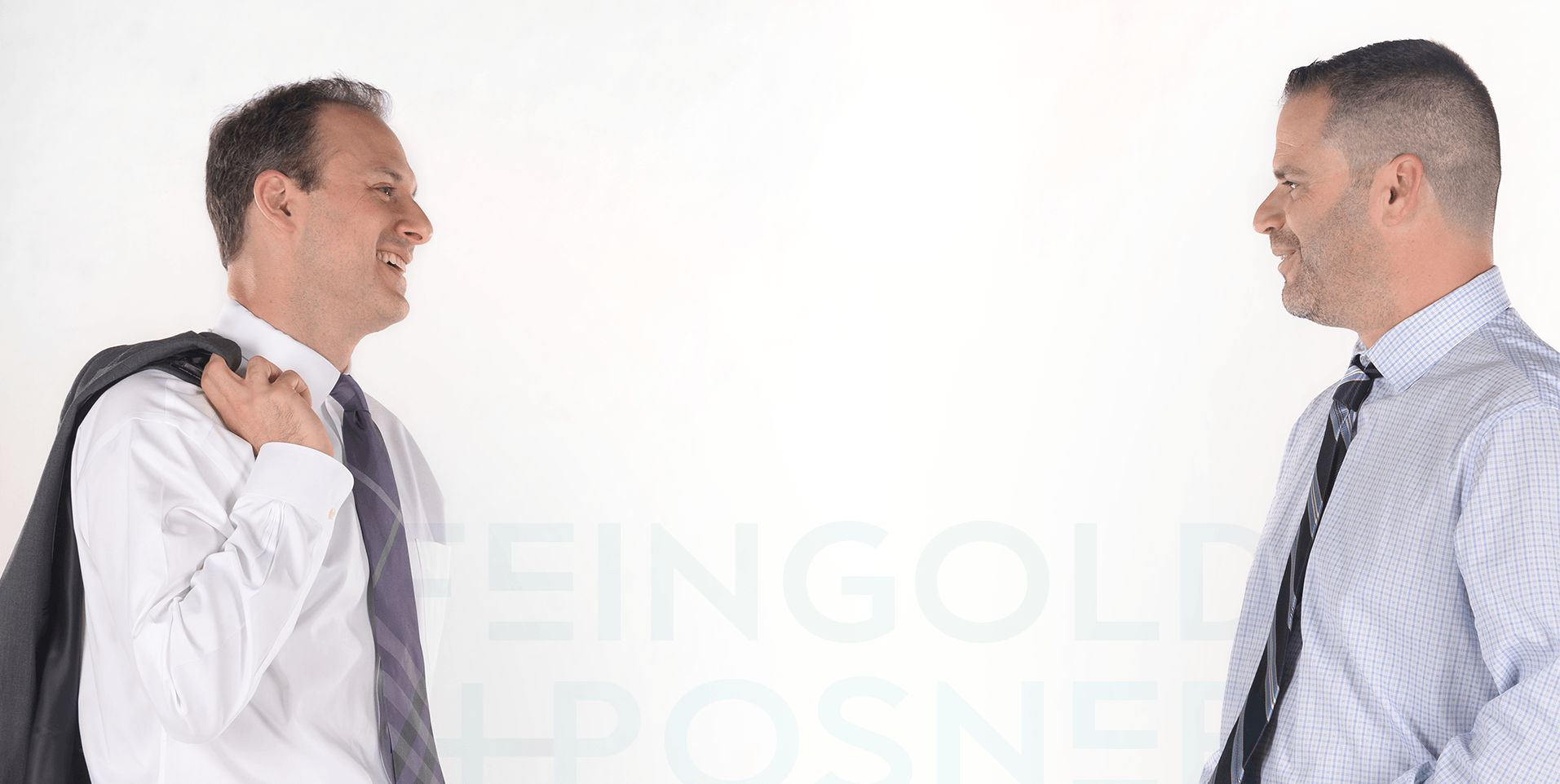 "These lawyers are not only very efficient, but caring as well. I would not hesitate to refer them to anyone."
MATTHEW T. / FORMER CLIENT