5 Things to Do After an Accident
August 18, 2021
Tips From Our Personal Injury Lawyers
If you have recently been involved in any type of accident, ranging from a minor fender-bender to a slip & fall accident to an incident involving medical malpractice, now is the time to begin protecting your rights and safe-guarding your future. Here at the law firm of Feingold & Posner, P.A., our legal team has worked for many years to assist individuals who have been seriously injured in a wide range of accidents. Our Plantation personal injury attorneys know how to properly address each situation and we are ready to protect your rights, even when going up against tough insurance companies.
The Following Are 5 Recommended Actions, Provided By Our Law Firm:
Call Your Local Emergency Response Team – When you dial 9-1-1 at the scene of an accident, you are likely to receive attention from both medics and police officers. Having both at the scene of the accident can be greatly beneficial to the outcome of your case.
Don't Talk About the Accident – It is very important that you do not apologize or speak with the other driver or their insurance company about the accident. Simply saying "sorry" can be misconstrued as taking the blame for the accident, resulting in a possible failure to pursue the financial compensation that you need.
Take Photographs of the Scene of the Accident – Make sure to document everything from the accident. From the damage to the vehicle or property to any injuries you may have, this will all be necessary down the line. It is especially important to document the injuries that you have sustained or ask a doctor to do so, as some injuries will fade over time.
Don't Speak with the Insurance Adjuster – Anything you may say to the insurance agent for the other driver can be misinterpreted, both intentionally and unintentionally. If you accept an initial offer from the insurance company, it is highly likely that you will be unable to settle for a larger amount in the future if the cost of your accident is larger than you originally believed.
Speak with an Attorney Right Away – Talking to a personal injury attorney as soon as possible will be your best chance at finding a positive outcome in your case. Here at Feingold & Posner, P.A., we understand that being involved in an accident can be a difficult time in a person's life. Our firm is dedicated to providing personal service for every case, as we believe that this is the key to success. We will stand by your side during the entire process and we will push to find the best possible solution for you and your family.
It has been a pleasure and blessing to have Feingold and Posner represent my family. They always kept me updated on our case. The staff was excellent they always got back to me on questions I had. I highly recommend them and will continue to use them if needed.
Over 30 Years Providing Exemplary Legal Care
Not only do our Plantation personal injury attorneys at Feingold & Posner, P.A. truly care about each and every case that comes to us, we fight relentlessly to protect their rights against everything from bad faith insurance to other negligent individuals. Working on a contingency fee basis, we will never get paid unless we work tirelessly to obtain results on your behalf. Investigating each piece of evidence, witness and critical information, our legal team is adept at handling any type of personal injury case.
We offer a free consultation to our potential clients so that we can help put their mind at ease and allow them to see why hiring an injury lawyer could be the best move possible. By contacting our office, you have nothing to lose, but potentially everything to gain in return. Do not hesitate as timing is everything with these types of cases. Call our office at 954-807-4665!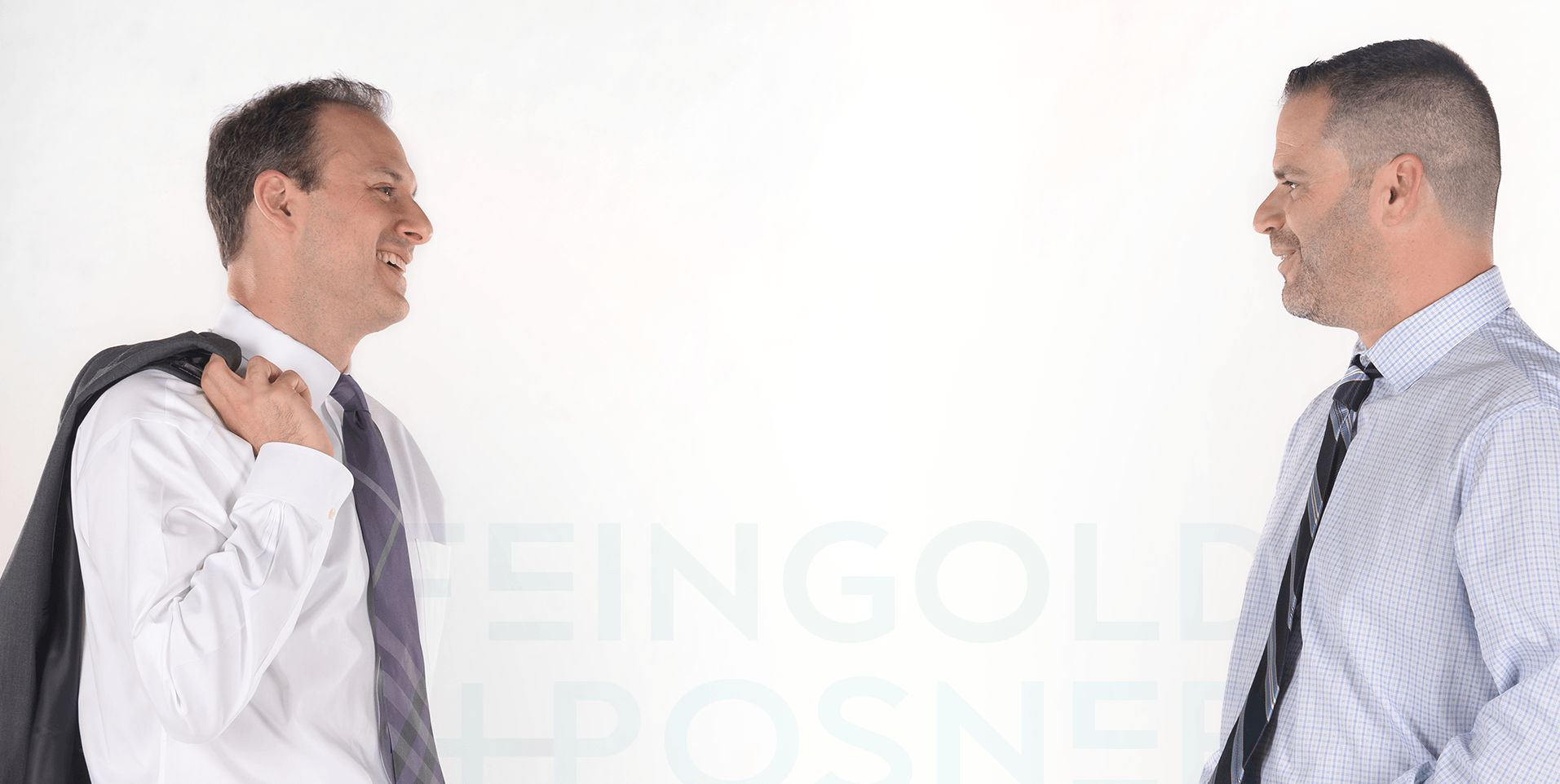 "These lawyers are not only very efficient, but caring as well. I would not hesitate to refer them to anyone."
MATTHEW T. / FORMER CLIENT