What Can I Do When Another Driver's Carelessness Leaves Me With Road Rash?
October 16, 2021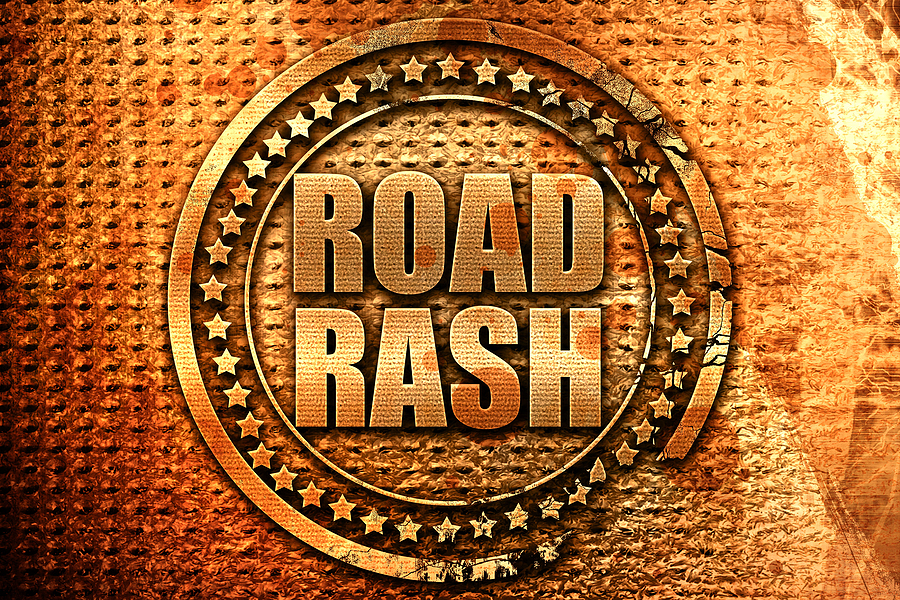 Motorcycle operators and their passengers are at a disadvantage if they are in a traffic accident. Unlike cars and trucks, motorcycles do not have an outer shell surrounding them. Consequently, if a cyclist is in an accident with another vehicle, they are directly exposed to the surrounding environment, including the ground. If the motorcyclist falls to the ground in the accident, then they may suffer extremely serious injuries and other damages. One of those common injuries is often road rash.
Road rash describes a skin injury resulting from contact with rough road surfaces. In some cases, the rash or burn can lead to scarring on the motorcycle accident victim's body. There are several steps that motorcyclists can take to reduce the risk of suffering a road rash injury in an accident, such as wearing protective equipment—including a helmet that covers the entire face.
Other types of protective equipment that motorcyclists should always wear when they are out on the road include motorcycle boots, dusters, gloves, and other thick clothing. However, in some instances, road rash is unavoidable when a motorcyclist is involved in a collision with another motor vehicle.
Motorcycle accidents in the Plantation area usually result from driver error and negligence. If you or a person you love has suffered a road rash injury or some other injury in a motorcycle accident, you need knowledgeable legal counsel advising you on your case every step of the way.
An experienced Plantation motorcycle accident attorney can help you file your motorcycle accident claim or lawsuit promptly and efficiently. Do not wait to reach out to the right law firm today to find out more about how a lawyer can work to pursue compensation and damages for your motorcycle accident injuries.
What Causes Motorcycle Accidents in the First Place?
When a car, truck, or other large vehicle collides with a motorcycle, the cyclist usually suffers the more serious injuries following the impact. The accident victim's body might make contact directly with the ground, and they can suffer debilitating injuries as a result. But what causes these motorcycle accidents in the first place?
In most cases, motorcycle accidents occur because of driver error and negligence.
Some of the most common causes of motorcycle accidents that can lead to road rash and other injuries include:
Distracted driving – When car and truck operators drive in a distracted manner, there is a good chance that they will bring about a collision with another vehicle, including a motorcycle or bicycle. A person engages in distracted driving when they fail to pay attention to the road, usually because of some distraction present inside the vehicle. Distractions can take many forms, including loud music in the car, noisy passengers, and electronic devices in the car. For example, when a motor vehicle operator turns their attention away from the road to take a phone call or respond to a text message, they can miss a motorcycle or other small vehicle directly in front of them. In that instance, the motor vehicle operator might not stop in time to avoid an impact with the cyclist.
Reckless driving maneuvers – When motor vehicle operators engage in careless and reckless driving maneuvers, such as tailgating other vehicles, weaving in and out of traffic, and failing to use turn signals, they are more likely to cause accidents. Tailgating motorcycles is especially dangerous since an unexpected impact can dislodge the motorcyclist from the bike and knock the cyclist to the ground.
Violating the Florida rules of the road – When a motor vehicle operator gets behind the wheel of a car or truck, the operator must abide by the Florida rules of the road. This means that drivers should operate their vehicle within the speed limit, that they should yield the right-of-way to other vehicles at the appropriate times, and that they should abide by all traffic signs and signals. When motor vehicle operators speed and disregard traffic signals, they can bring about a collision with a motorcycle or other vehicle on the road.
Intoxicated motor vehicle operation – Alcohol and other drugs can significantly impair a driver's ability to operate a motor vehicle. When a driver is under the illegal influence of alcohol, for example, the driver's reaction time might slow down significantly. In addition, the driver's vision can become blurry, and they might not see a motorcycle or other small vehicle in the vicinity. Moreover, motor vehicle collisions caused by a drunk driver often occur at high rates of speed. When a car or truck collides with a motorcycle at a fast speed, the motorcyclist can fall off the bike and sustain serious and sometimes deadly injuries in the accident.
If you or a person you care about has suffered a road rash injury in a motorcycle accident or some other collision, Plantation motorcycle accident attorneys are ready to help.
The right legal team can obtain a copy of the police report and witness statements to determine exactly how your accident occurred. They can also determine whether they can file a claim against someone else's insurance company on your behalf. Finally, a lawyer can pursue the monetary recovery that you need for your road rash and other injuries when someone else was at fault.
Seeking Prompt Medical Treatment for a Road Rash Injury
In addition to soft tissue injuries, traumatic head and brain injuries, and bone fractures, some Plantation motorcycle accident victims suffer cuts, bruises, abrasions, and road rash injuries. A road rash injury is essentially a painful and often bloody brush burn that occurs when a motorcycle rider's skin brushes against the ground after falling off a bike in an accident.
When a person suffers a road rash injury, they must seek immediate medical care and treatment at a local hospital emergency room or urgent care facility. Initial treatment at one of those facilities will often include cleaning and mending the wound, and in some cases, stitching the wound up.
A healthcare provider who treats the accident victim at the emergency room or urgent care center can also recommend various types of follow-up treatment, depending upon the severity of the injury.
Motorcycle accident victims who suffer a road rash injury will want to do everything that they can to prevent scarring. This may include applying various ointments to the wound for a certain time after the accident or undergoing wound therapy or reconstructive surgery.
Medical treatment is costly, and road rash recovery can take a long time. If another driver caused your accident, a motorcycle accident attorney can file an insurance claim against their auto coverage. If they do not have adequate insurance, a lawyer can pursue an uninsured or underinsured motorist (UM/UIM) claim with your PIP coverage.
After you finish treatment for your injuries, a knowledgeable Plantation motorcycle accident lawyer can explore your legal options for filing a claim with the appropriate motor vehicle insurer. Your attorney can file a claim on your behalf and work to obtain favorable compensation for your road rash injury.
If the insurance company does not compensate you fairly, your attorney can file a lawsuit in the case and litigate it to a conclusion in the Florida state court system.
The Burden of Proof in a Plantation Motorcycle Accident Case
Victims of Plantation motorcycle accidents who suffer road rash and other injuries have the legal burden of proof in their cases. Specifically, the accident victim's attorney must demonstrate that another motor vehicle operator did something wrong.
The other driver must have acted unreasonably under the circumstances, usually by violating one or more traffic laws and regulations. In addition, the victim of the motorcycle accident must demonstrate that the other driver's negligence was a cause of the accident. Finally, the motorcycle accident victim must show that they suffered road rash or another injury—and that the injury directly resulted from the accident.
To prove these legal elements, a Plantation motorcycle accident attorney might retain an expert to testify on your behalf. For example, a certified accident reconstructionist can describe to the best of his or her knowledge how a particular accident took place. This type of expert might be necessary in cases where the insurance company is raising a legal dispute as to fault or liability in the case.
In addition, medical experts are often necessary to establish that a person suffered a particular injury in the accident, such as road rash. A medical expert must state, based on a reasonable degree of medical probability, that a particular injury resulted from the accident. In most cases of road rash, it is fairly obvious that the road rash injury resulted from the motorcycle accident, especially if there is no intervening or subsequent accident.
The right attorney can help you satisfy your legal burden of proof so that you are eligible to recover the damages that you need for your road rash or other injuries. This can be a complex process, so it should always be in the hands of an experienced legal professional.
Statute of Limitations Applicable to Plantation, Florida Motorcycle Accident Cases
Victims of motorcycle accidents who suffer road rash and other injuries have a period of four years from their accident date in which to file a claim or lawsuit that seeks monetary compensation. The clock starts ticking on the date of the accident, and the statute of limitations is very unforgiving.
Therefore, if you have suffered a road rash or other injury in a motorcycle accident, you must speak with a knowledgeable attorney about your legal matter as soon as possible. Your attorney can take the necessary actions and promptly file a claim or lawsuit on your behalf in your case.
Waiting too long to take action can have devastating consequences for your case. For example, if you fail to file a timely claim or lawsuit arising from your motorcycle accident, the court will bar your claim. Therefore, you will not be eligible to pursue or recover monetary compensation for your road rash injury—or other injuries that you suffered in your collision.
Seeking Damages for a Road Rash Injury
If your lawyer can legally satisfy all of the elements of your motorcycle accident claim, you should recover damages for your road rash injury. First of all, you can recover the costs of your related medical expenses and other out-of-pocket costs. In addition, you can make a claim for pain and suffering, emotional distress, mental anguish, and embarrassment/humiliation associated with your road rash injury. This is especially true if your injury resulted in scars or other permanent effects on your body.
An experienced Plantation motorcycle accident attorney can pursue the damages that you need for your injuries and ensure that you receive full and fair compensation from the appropriate insurance company.
Speak With a Trusted Plantation Motorcycle Accident Lawyer about Your injury Claim Today
The right law firm is ready to help you pursue the monetary compensation that you need for your motorcycle road rash injury. Never hesitate to seek a free legal consultation and case evaluation with an experienced Plantation motorcycle accident attorney as soon as possible after an injury occurs.
Some people think that road rash is not that serious, but it can require extensive medical treatment, result in financial losses, and causes pain and suffering for motorcycle accident victims. Never hesitate to learn about your legal rights in a road rash case.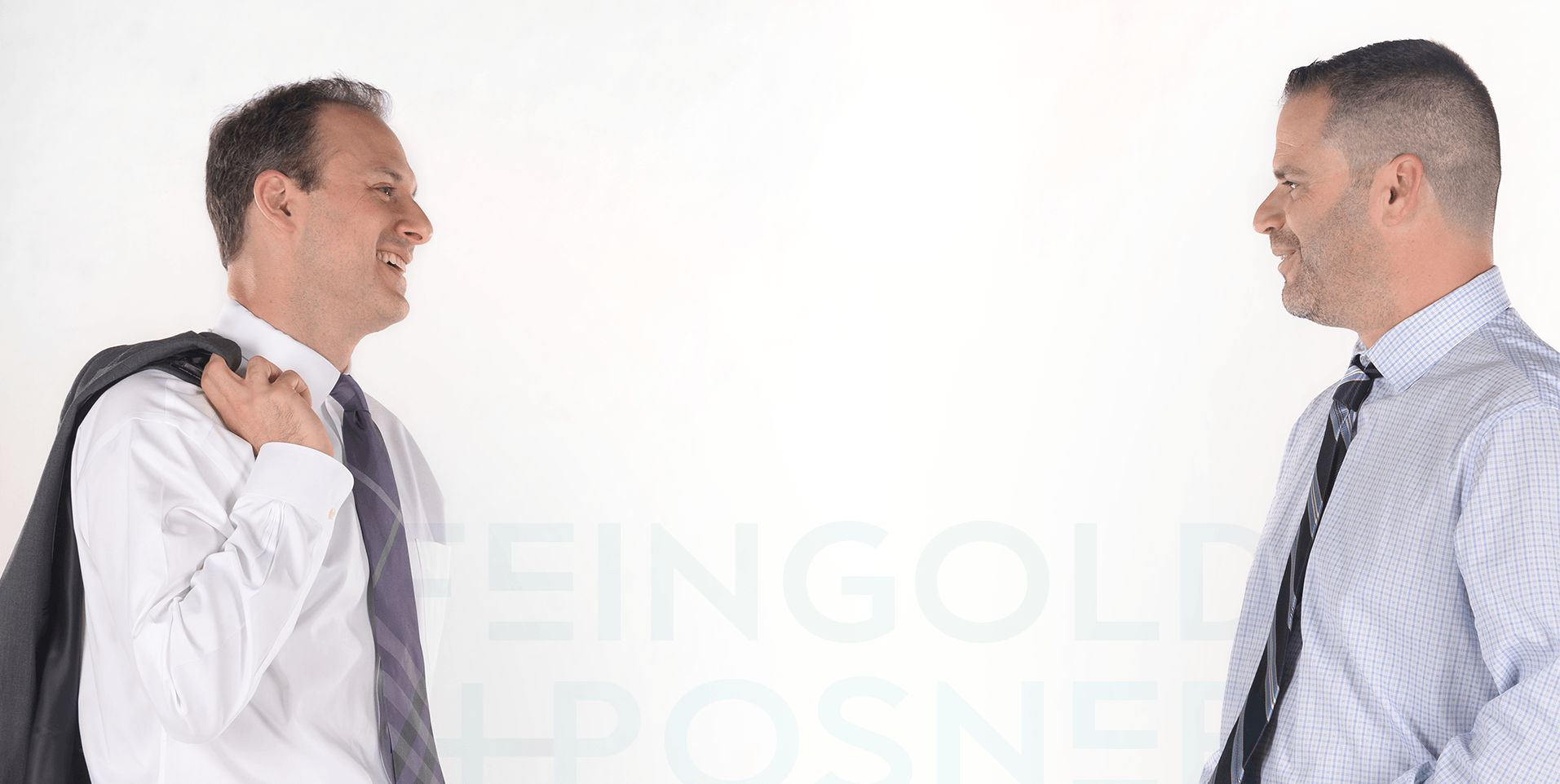 "These lawyers are not only very efficient, but caring as well. I would not hesitate to refer them to anyone."
MATTHEW T. / FORMER CLIENT