What to Do in the Wake of Truck Rollovers
October 30, 2021
Truck rollover accidents involving big rigs, tractor-trailers, and 18-wheelers often occur when truck drivers and the trucking companies that employ them fail to act with a reasonable degree of care. In some instances, these accidents happen because of driver error, especially when a truck driver speeds or violates other rules of the road. At other times, these accidents occur when a truck's cargo is not loaded properly onto the truck.
In any case, a truck rollover accident can lead to a collision or a series of collisions (such as in a multi-car pileup) that leads to numerous injuries and other damages. Unfortunately, when a truck rollover accident causes one or more collisions, it is usually the driver and occupants of the smaller, lighter vehicle who suffer the more serious injuries.
If you or someone you care about suffered injuries in a truck rollover accident, it is important that you have knowledgeable legal counsel on your side advocating for you every step of the way. The experienced truck accident lawyer can assist you with pursuing your claim and recovering the compensation that you need. Please speak with a qualified attorney today to learn more about how they can help you throughout every stage of your truck accident claim.
How Truck Rollover Accidents Can Happen
A truck rollover accident involves a large truck or tractor-trailer rolling over in the middle of the road. These accidents occur for various reasons, but one of the most common causes is truck driver negligence, which comes in many forms.
Speeding
A truck driver might be speeding down a hill too fast, or the driver might take a sharp turn at a high rate of speed, resulting in the truck rolling over in the middle of the highway or roadway. Truck rollover accidents can also happen when truck drivers operate their vehicles too fast for the weather conditions. For example, the weather might be rainy, and a driver's high rate of speed can result in the truck rolling over.
Improper Loading
In addition, truck rollover accidents occur when truck drivers and the trucking companies who employ them do not take the appropriate measures to load cargo safely onto the trailer bed. When people fail to load or secure cargo properly, then the vehicle can become top-heavy, causing it to roll over in the middle of the roadway.
"Tripping" the Truck
Truck rollovers also happen when a driver loses control of the vehicle and strikes something on the side of the roadway, such as a median strip, at a high rate of speed. When a wheel hits an obstacle, it can throw the whole truck off balance, which can cause the truck to tip and roll over.
Distraction or Impairment
These serious accidents are also common when a truck driver gets distracted while behind the wheel. For example, the driver might pay too much attention to an electronic device in the vehicle, such as a cell phone or tablet, instead of the road. A truck rollover accident can also occur when the truck driver is under the influence of alcohol or drugs. This can prevent them from maintaining control, which can cause a rollover.
Trucking Company Negligence
In addition to truck driver negligence, the negligence of an employer trucking company can lead to a truck rollover accident. The trucking company, for example, might fail to supervise a driver, or it might hire/retain a driver who has a known track record of moving violations. The trucking company may also fail to ensure that the trailer gets loaded properly, resulting in the truck rollover incident while the driver is out on the road.
Truck drivers and other professional drivers must operate their vehicles in a safe, careful, and prudent manner at all times. When drivers fail to abide by this standard of care, they increase the chances of causing a truck rollover accident or other series of collisions while they are out on the road.
If you suffered injuries in a truck rollover crash, an experienced truck accident attorney can review your case with you. A lawyer can then determine whether or not you may be eligible to file a claim for monetary compensation and damages. If you are eligible, your lawyer can assist you throughout the entire process.
What Happens When a Truck Rolls Over?
Truck rollover accidents can occur just about anywhere large trucks and tractor-trailers tend to be present on roadways. They can just as easily happen on a small, lightly traveled country road than on a busy, multi-lane interstate highway. When a truck rolls over in the middle of a roadway, it might collide with one or more other vehicles. Similarly, the truck rollover might bring about a series of collisions with other vehicles. If the truck gets stuck in the middle of the roadway, other vehicles might collide with it, leading to a series of accidents.
Types of Injuries Suffered in a Truck Rollover Accident
When a large truck rolls over in the middle of a road, it is usually the drivers and occupants of the vehicles who suffer the more serious injuries in the collision.
For example, victims of truck rollover accidents can suffer:
Soft tissue injuries
Bone fractures
Internal injuries
Burns or abrasions
When the victim of a truck accident suffers one or more of these injuries, he or she will need to seek follow-up medical care as soon as possible. The accident victim can undergo this medical care at an urgent care center or hospital emergency room. When the truck accident victim is at the emergency room, the responding doctor can take x-rays and imaging studies to assist him or her with determining the extent of the accident victim's injuries.
In addition, the emergency room doctor will be in a position to recommend certain follow-up medical treatment for the injuries sustained. For example, the emergency room doctor might recommend that the patient follow up with a primary care doctor and/or consult with a specialist for a particular medical condition.
In some instances, depending upon the seriousness of the accident and the injuries sustained, the truck accident victim might need to undergo significant medical treatment after the initial hospital or urgent care visit. Specifically, the accident victim may need to attend several medical appointments, attend physical therapy and rehabilitation sessions, and undergo surgery or other risky medical procedures.
While you are treating your accident-related injuries, you want to have a knowledgeable motorcycle accident lawyer by your side representing you at every stage of your case. Your attorney can obtain copies of your medical records and bills and will work to prepare your case for settlement or litigation.
Who Can Cause a Truck Rollover Accident?
Several individuals and entities can cause a truck rollover accident. First and foremost, the driver of the large truck or a big rig might be liable. The truck driver might have acted negligently under the circumstances or failed to abide by state traffic laws and federal motor carrier regulations, resulting in the accident in question.
In addition, trucking companies who employ these negligent drivers can be vicariously liable for any injuries and damages sustained. This is true as long as the at-fault driver was operating the vehicle within the scope of employment. The trucking company might also be liable for negligently retaining, supervising, or hiring a known problem truck driver.
When it comes to motor vehicle accidents, including truck accidents, Florida is a no-fault state. This means that a car or truck accident victim might be eligible to pursue monetary compensation from his or her own insurance company for injuries sustained in the accident. This is true regardless of who or what caused the subject truck accident.
However, in some instances, the truck accident victim might be eligible to bring a claim directly against the negligent truck driver and/or trucking company. This is true if the accident victim suffered one or more permanent injuries in the accident and/or if the accident victim's medical bills exceed a certain amount.
If you suffered injuries in a truck rollover accident that happened because of a truck driver's carelessness, the right truck accident attorney can help you determine if you are eligible for no-fault benefits. They can also review the possibility of filing a claim against the at-fault driver or trucking company's insurer.
Making a Claim for Damages Following a Truck Rollover Accident
To start the process of pursuing monetary compensation in a truck accident legal claim, your lawyer will need to determine which insurance policy or policies come into play. Once that is done, your attorney can file a demand package that includes a settlement demand letter.
The demand package will also typically include other pertinent pieces of information, such as:
A copy of the police report an officer prepared following the truck rollover accident
Photographs of the accident scene
Photographs of the accident victim's injuries
Copies of all related medical records and bills
Witness statements
A victim impact statement that you create regarding the effects of your injuries
Once the insurance company receives and reviews this settlement demand, the adjuster handling your case will typically make an introductory offer. However, you should be hesitant when it comes to accepting an introductory settlement offer in a truck rollover case. Insurance company adjusters will often put only a small amount of money on the table right away to see if the accident victim is in a hurry to settle the case. After several rounds of negotiations, the accident victim must decide whether or not to accept the pending settlement offer.
If the insurance company refuses to compensate the accident victim adequately for his or her injuries, then the accident victim might be in a position to file a personal injury lawsuit in the Florida state court system. Once an attorney files a lawsuit, the litigation process starts. However, the parties can still work towards reaching a favorable settlement in the case.
If the case still does not settle by the end of the litigation stage, the court will likely set up a settlement conference. This allows one last attempt for the parties to come together and try to work out their differences. If the case does not ultimately settle, then parties might elect to take their case to a jury trial. At a jury trial, the members of the jury will decide the outcome of all disputed issues in the case. The parties can also try alternative dispute resolution, such as arbitration or mediation.
There are many stages of a truck accident case when you can receive a fair settlement or award. You should follow the guidance of a truck accident attorney who knows how much compensation you deserve and the best methods to obtain it for you.
Available Damages in Truck Rollover Cases
Victims of serious truck accidents often have to go to the hospital, undergo a surgical procedure, or take part in physical therapy sessions. While all of these consequences are compensable, the accident victim still has the legal burden of proof. This means that he or she must satisfy all legal elements of the claim to recover monetary compensation in the case.
Victims of truck rollover accidents can seek compensation for medical expenses and lost earnings. In addition, a truck rollover accident victim can pursue non-economic damages for emotional distress, pain and suffering, loss of the ability to use a body part, and loss of enjoyment of life. An experienced truck accident attorney will make it a priority to pursue the maximum amount of damages on your behalf in your truck accident claim.
Talk With a Truck Accident Lawyer About Your Legal Options Today
Many crash victims think they can save money by handling their claims on their own. However, the help of a lawyer can maximize your settlement or award, and represented claimants tend to recover more than they would have without legal assistance. Also, truck accident lawyers work on a contingency fee basis, which means you do not pay anything out of pocket. In the end, the right attorney can increase your financial recovery, even after they recover legal fees at the end of your case.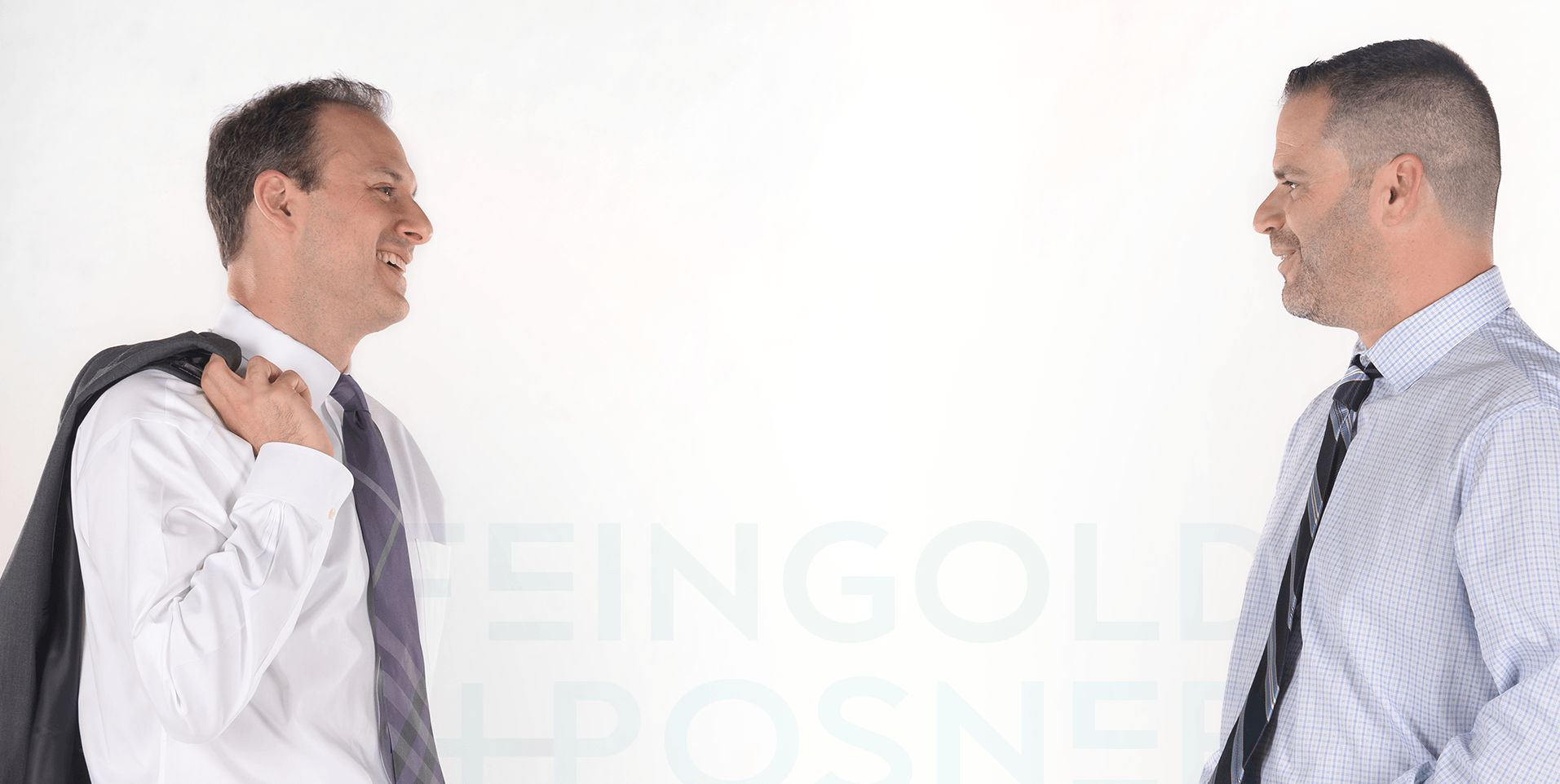 "These lawyers are not only very efficient, but caring as well. I would not hesitate to refer them to anyone."
MATTHEW T. / FORMER CLIENT