Why Should I Hire a Fort Lauderdale Personal Injury Lawyer?
May 13, 2021
You may be wondering what the benefit is of having a legal advocate in a personal injury case, as you are not having to defend yourself from anything. Many people do not realize how complex the legal system is, no matter whether you are dealing with criminal or civil justice. Having an attorney who is knowledgeable regarding the state's legal statutes, laws, and procedures is invaluable. The outcome of your case lies in how well the facts are presented before a judge. If you are unsure of the information you are referencing, it will be evident to the court.
In addition, at Feingold & Posner, P.A., we recognize the fact that after an injury you are most likely dealing with pain and recovery. If you have lost a loved one from a case of wrongful death, you need time to grieve and make burial arrangements. Pursuing financial compensation may not be on the top of your list of priorities. That is where we can step in. With over 15 years of combined legal experience, we have seen it all. By allowing us to handle your case from the beginning to the end, you can release the immense amounts of stress you have been dealing with and let us take over.
Without the proper representation from a Fort Lauderale personal injury attorney who is aggressive and reliable, there is a chance you may not receive the money that is rightfully yours. Insurance companies will try to deny or delay your claim or the other party involved may try to state that they are not responsible. Attorney Craig Posner and Eric Feingold can work personally with you to protect your rights and do their best to get the results you deserve. Check out our client testimonials to learn more about the numerous indivdiuals and families we have helped.
Visit our CONTACT page or call us online at 954-807-4665 today to discuss your potential recovery options with a skilled Fort lauderdale personal injury lawyer.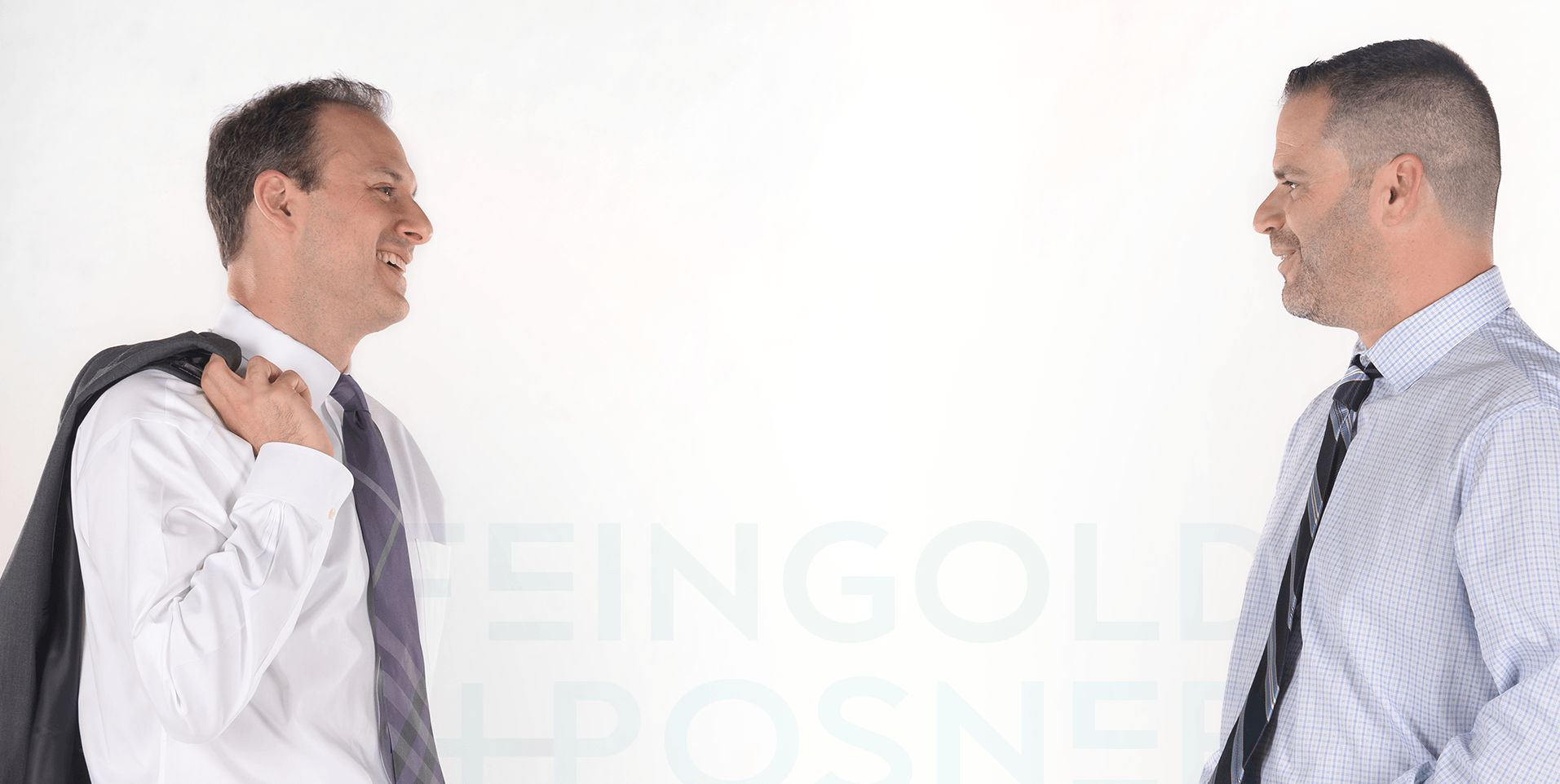 "These lawyers are not only very efficient, but caring as well. I would not hesitate to refer them to anyone."
MATTHEW T. / FORMER CLIENT