Woman Drowns After Dive Boat Flips Over
May 23, 2021
On Thanksgiving Day, Nina Poppelsdorf and her nephew went out for a holiday dive trip off of Pompano Beach. They were part of a larger group, of about two dozen people, that had gone out on The Coral Princess, a 45-foot catamaran owned and operated by South Florida Diving Headquarters. As the catamaran was returning from the diving expedition, an 8 to 10 foot wave came in and capsized the boat. Although nearby boaters, Pompano Beach Fire Rescue workers, and other good samaritans made quick haste to pull people out of the water, the medical examiner reported that Poppelsdorf died as a result of drowning. Three additional people sustained minor injuries from the accident, so were treated and released from a local hospital. The boat accident itself is still under investigation.
If you or a loved one has been involved in an accident, due to no fault of your own, that caused either serious injuries or a wrongful death, we advise you consult with a Ft. Lauderdale personal injury attorney at our firm as soon as possible. While not all accidents are caused by someone else's negligence or disregard for the safety of others, if an injury or death occurred as a result of another person's neglect, you may be eligible to receive compensation. Compensation in wrongful death and accident cases, can be awarded to cover medical expenses, loss of support or income, pain and suffering, funeral services and more. When you contact a skilled personal injury attorney at Feingold & Posner, we will take the time to review your case, advise you of your legal rights, and if you have cause, work diligently to provide you with the aggressive representation you deserve.
Any type of accident can be extremely traumatic, both to the victim and their family. Our firm understands this and that is why we are committed to protecting your interests and fighting for your rights.
Visit our CONTACT page or call us online at 954-807-4665 today to discuss your potential recovery options with a skilled Fort Lauderdale personal injury lawyer.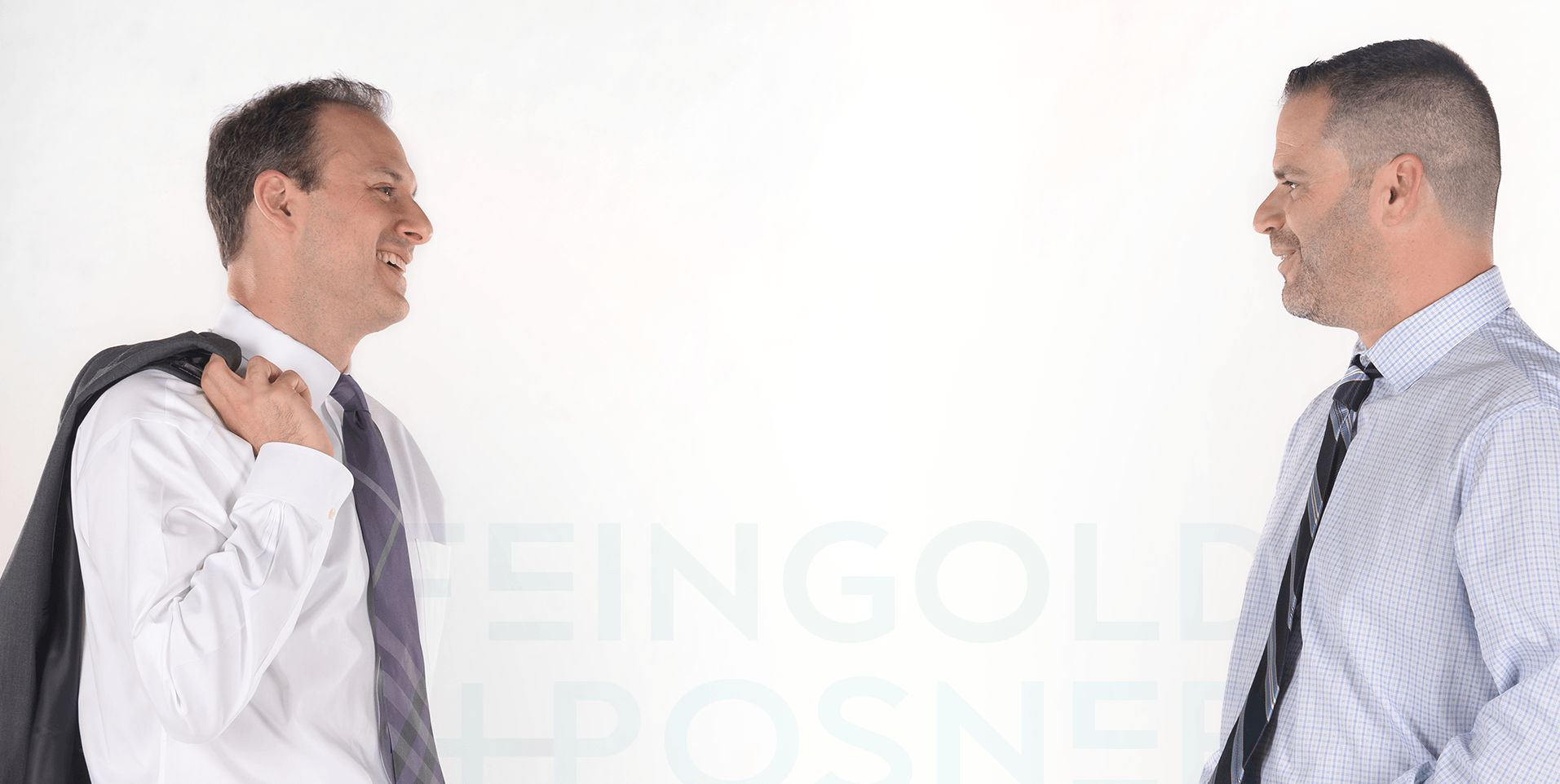 "These lawyers are not only very efficient, but caring as well. I would not hesitate to refer them to anyone."
MATTHEW T. / FORMER CLIENT