If A Drunk Driving Accident Left You Injured, A Lawyer Can Help
September 09, 2021
Being in any type of vehicle accident is extremely stressful and can result in significant damages like medical bills, car repair bills, lost wages, and physical and emotional pain and suffering. When drunk drivers cause these accidents, the whole thing can seem senseless and even more devastating.
Drunk drivers continue to get behind the wheel and cause accidents, despite the potential of facing harsh legal consequences and inescapable public messaging explaining just how dangerous it can be. Drunk driving is a problem in both urban and rural areas of all 50 states.
Fortunately, when drunk drivers cause accidents, victims are typically entitled to compensation under state law. While it is sometimes impossible for you to know whether or not another driver was drunk in your accident, it is a factor that will impact the outcome of your case. Driving drunk is illegal, and when injuries happen because of illegal activity, the party breaking the law is responsible for them in most cases.
Read on to learn about the implications of drunk driving in accidents, and reach out to a car accident attorney in your area to determine how to best approach your case to maximize your compensation.
Drunk Driving Is A Serious National Problem In The United States
Drunk driving occurs more often than you might think, and it is the cause of thousands of accidents and motor vehicle-related fatalities each year. According to the National Highway Transportation Safety Administration (NHTSA), some 28 people die because of drunk drivers every day in the United States.
In a recent year, 10,142 people lost their lives as a result of drunk driving-related accidents. These deaths were preventable were it not for the intoxicated driving of those who got on the road when drunk or under the influence of drugs. Drunk drivers should be fully accountable for any injuries or tragic losses they cause, and a car accident lawyer can help with that process.
The Tell-Tale Signs Of Drunk Driving To Watch Out For In Your Accident
When you've been in an accident, considering whether the other driver is drunk or otherwise intoxicated might be the farthest thing from your mind. Understanding or evaluating the mental state of the other driver is not your job, but looking out for some of the following indicators might help you determine whether to mention your suspicions to the police.
Some of the more common signs of alcohol intoxication include:
Slurred speech
Poor balance
A strong odor of alcohol
Confusion
Impaired motor function
According to NHTSA, alcohol impairs the function of the brain, which in turn impairs thinking, reasoning, and muscle coordination. When a person is intoxicated, it negatively affects their ability to drive safely and responsibly. Not only is drunk driving illegal, but it is also dangerous.
Driving While Intoxicated By Drugs Is The Same As Drunk Driving
The law not only punishes drunk driving but driving under the influence in general. Most state statutes apply to driving after using drugs in addition to driving after drinking alcohol. Many substances can impair your ability to operate a vehicle, including prescription drugs that are not illegal.
Drugged driving makes driving a motor vehicle unsafe, as many drugs negatively impact the brain's ability to function properly. This impairment can impair judgment concerning time and distance and have various other negative impacts on driving ability. Whether a driver was under the influence of street drugs like heroin or took medication with intoxicating side effects, they can cause accidents and should be liable for any harm they cause.
What Happens Following A Drunk Driving Crash
Traffic crashes are chaotic events, and things can move quickly following a collision. When police officers report to the scene, part of their job is to evaluate whether one or more drivers violated the law to cause the accidents. If they conducted tests on the other driver and determined they were drunk, officers likely arrested the driver, who is likely facing DUI charges in criminal court.
You, on the other hand, should focus on the medical treatments needed to stabilize your injuries. Keep up with your treatment and, as soon as you can, seek a free case evaluation from a car accident lawyer.
The right law firm will have the resources to investigate your accident and gather evidence of drunk driving. If the driver received a conviction of DUI, your attorney can use that conviction to prove the liability of the driver. This means that they will only need to present additional evidence to prove your damages.
Even if a driver does not receive a conviction, you might still have a valid car accident claim. The burden of proof is much higher in a criminal case, which means many civil injury cases can be successful even if a criminal case is not. Your attorney can review what happened in the criminal DUI matter to determine what evidence is necessary to prove your claim.
Civil Claims Versus Criminal DUI Cases
Many victims of drunk driving accidents assume that if a driver gets arrested and charged, the criminal process will also take care of them. However, DUI cases rarely provide adequate assistance for injured accident victims. These cases focus more on punishing the drunk driver than they do on helping the victim. Even if you receive some restitution, it is likely far from enough to cover all of your losses.
Instead, victims need a car accident attorney to file the necessary insurance claims. In some cases involving serious injuries, a lawyer might have to file a personal injury lawsuit in civil court.
This is an entirely separate matter from the criminal case, though your attorney might use the same evidence as the prosecutor did to obtain a conviction. Never put off calling a lawyer because the other driver faces DUI charges. You need to protect your legal rights.
How A Lawyer Can Help You after A Drunk Driving Crash
In the unfortunate event that you have been injured in an accident caused by a drunk driver, it is in your best interest to retain a car accident attorney as soon as you can. This is true even if the other driver's insurance company wants to settle your claim. There are many ways that an attorney can help you after an accident.
An Attorney Can Identify All Liable Parties
When you work with a lawyer, he or she will identify any parties that may be liable for your accident-related losses. Doing so will ensure that you will receive as much compensation as you possibly can. For example, if the driver was over-served at a bar or someone's house, you may assert a claim against the party responsible for serving the driver alcohol.
A Car Accident Lawyer Can Handle The Claims Process
Filing a car accident claim is an onerous process, whether the other driver was drunk or not. When you retain an attorney to represent you, they will evaluate your losses and prepare a demand letter explaining how much compensation you are seeking and why. In addition, your lawyer will handle all communications with the insurance company, protecting your rights and allowing you to focus on your mental and physical recovery.
An Attorney Can Represent You In Settlement Negotiations
The overwhelming majority of drunk driving cases settle out of court. When you settle a case, it means that you accept a specified amount of money to release the other driver and their insurance company from any further liability.
Unsurprisingly, insurance companies want to settle cases for as little as possible. In addition, they engage in tactics that are designed to pressure claimants to settle for less than their cases are actually worth. When you have an attorney representing you in your drunk driving claim, your lawyer will handle settlement negotiations and ensure that the insurance company does not trick you into accepting a substandard settlement offer.
A Lawyer May File A Lawsuit On Your Behalf
In some cases, the other driver's insurance company may refuse to admit liability for the accident or not make a reasonable settlement offer. If this happens in your case, your lawyer may file a lawsuit against the driver that hit you to seek the compensation you deserve under state law.
If the other party is refusing to admit liability, your attorney may investigate to gather evidence of the other driver's intoxication or other negligence in causing your accident. If it is the case that the insurance company just refuses to make a reasonable offer, your attorney will gather evidence of your damages and present it to the court. In either case, conducting a trial is an extremely complicated legal matter, and working with an experienced car accident lawyer will maximize your chances of obtaining a favorable outcome.
Too many people fail to contact a lawyer for different reasons, including concerns about the cost or assumptions that drunk driving cases are open-and-shut matters. However, hiring a car accident lawyer requires no money from you upfront, and you only pay them if your case succeeds. There is nothing to lose by seeking legal help.
Further, drunk driving cases can be complicated, just like any other type of car accident claim. You still need to know the value of your losses and how to seek compensation. A lawyer can help with every step of this process.
Questions That A Car Accident Attorney Can Answer
Another important way that a car accident lawyer can help is by answering the many questions you likely have. The days, weeks, and months following a crash can be confusing and stressful, and the right law firm is ready to address your questions and concerns. Below are only some of the many questions we regularly hear.
How do I know if the other drivers in the accident were drunk?
You can't determine whether the other drivers in your accident operated their motor vehicles while drunk on your own. This highlights the importance of calling the police as soon as possible after the accident so officers can conduct roadside tests and arrest the driver for DUI if necessary.
Requesting that the police respond to the scene of your motor vehicle accident and asking that they produce a report with the involved drivers can be of significant value to your case. Not only will the police collect important information and make a preliminary assessment regarding fault, but they will also assess the sobriety of the drivers involved and may conduct drug or alcohol testing.
What happens if the other drivers in my accident were drunk?
Drunk driving is not only dangerous and a leading cause of motor vehicle fatalities each year in the U.S., but it is also illegal. Under a legal doctrine known as negligence per se, when a driver is engaging in illegal activity and causes the type of harm that the law is intended to deter, they are liable for the damages caused. They may also face criminal charges and penalties for violating the law by driving drunk.
How does the process of seeking compensation work?
The process will depend on the circumstances of your accident and the applicable state laws. For example, in Florida, the process usually begins with a no-fault insurance claim. Even though this claim is with your own insurance company, you should not expect it to be an easy task to get a fair settlement. Even your own carrier can challenge your claim and make offers that are much lower than you deserve. If you have serious injuries, you can also seek compensation from the at-fault party by having your attorney file the right claims.
When should I contact an attorney after being in an accident with a drunk driver?
Contacting an attorney as soon as possible after your accident – after seeking any necessary medical attention – will help support the collection of comprehensive and accurate evidence, which in turn will help the outcome of your case. Never delay in reaching out to a Plantation car accident lawyer for assistance with your case.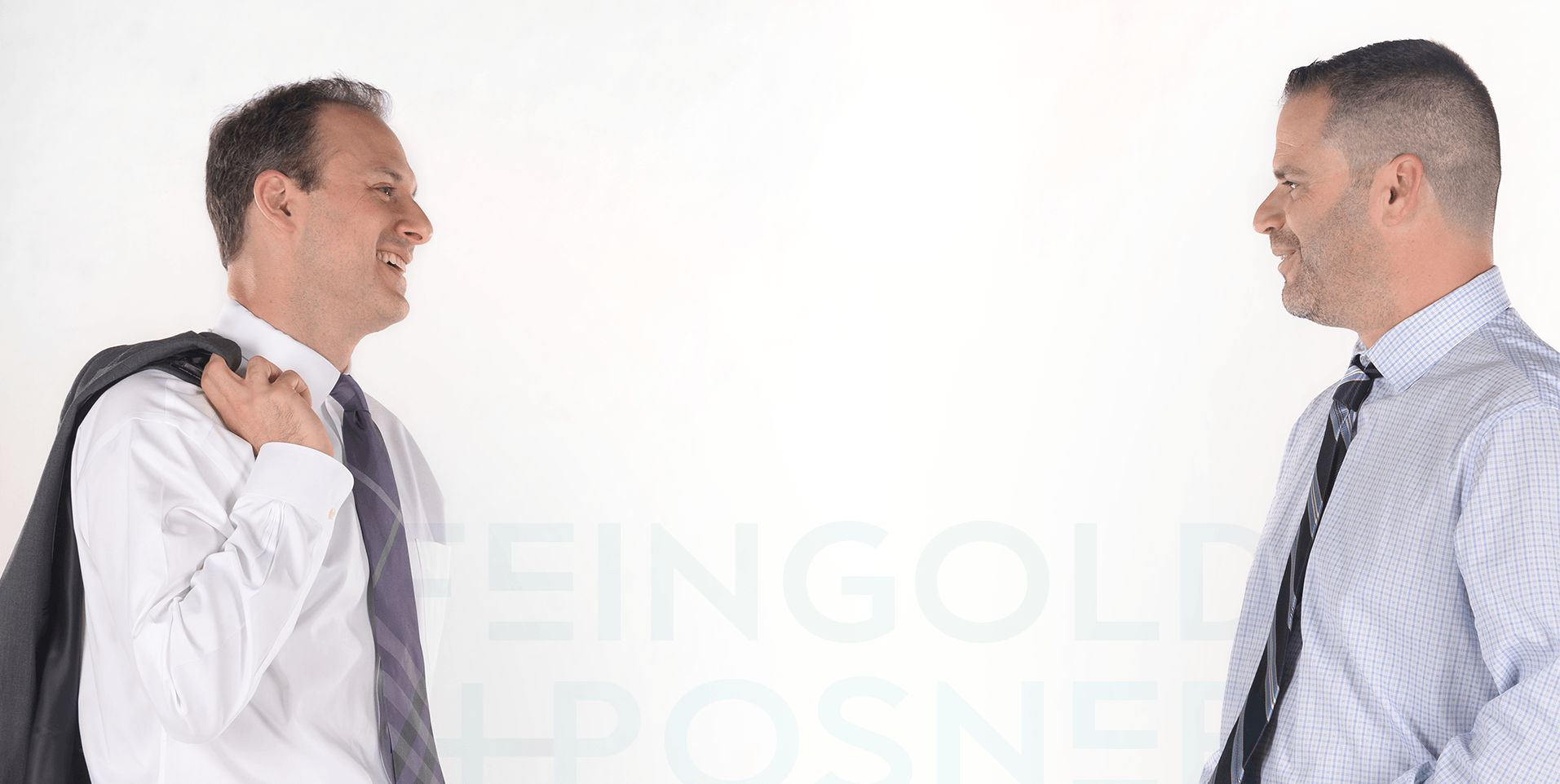 "These lawyers are not only very efficient, but caring as well. I would not hesitate to refer them to anyone."
MATTHEW T. / FORMER CLIENT