Truck Driver Fatigue: Drowsy and Deadly Drivers
October 25, 2021
The drivers of large box trucks, tractor-trailers, and big rigs often operate their vehicles for many hours without stopping to take breaks. In many instances, the trucking companies that employ these drivers offer incentives when drivers deliver their cargo to its final destination ahead of schedule. Therefore, many drivers will choose to drive for long hours. In some cases, these drivers will even resort to drugs and other substances to keep awake for long periods. However, these substances often have the exact opposite effect.
When truck drivers operate their vehicles while fatigued, they increase the chances of falling asleep at the wheel and cause a serious accident. These fatigued drivers might also experience delayed reaction time, preventing them from stopping their vehicles in time to avoid a collision with a car or truck.
Eighteen-wheelers and other large trucks are also extremely heavy. When they are traveling at a high rate of speed and collide with a much smaller vehicle, it is usually the driver and occupants of the smaller vehicle who will sustain the most serious injuries. These injuries often require significant medical treatment, including hospitalization, surgical procedures, and physical therapy to correct.
If you or someone you care about suffered an injury in a motor vehicle accident that happened due to truck driver fatigue, an experienced truck accident lawyer can discuss the crash with you and safeguard your legal rights. If you are eligible to bring a claim, an attorney can assist you throughout the process and work to get you fully and fairly compensated for your injuries. Never wait to find out more about how the right law firm can help you throughout your truck accident insurance or legal claim.
Causes of Truck Driver Fatigue
Truck driver fatigue happens when drivers operate their large vehicles for hours and hours on end without stopping to rest or sleep. In some instances, trucking companies can be fully or partially to blame for truck driver fatigue since they might offer their drivers financial incentives for driving long hours.
When drivers do not take frequent breaks, they can suffer from 'highway hypnosis' and can even fall asleep at the wheel, losing complete control over the vehicle that they are operating. In addition, fatigued truck drivers may experience slowed reaction time when they are operating their vehicles. Consequently, they might not stop their vehicles until it is too late to avoid a collision.
Believe it or not, truck driver fatigue can even occur when drivers take drugs and other substances to keep themselves awake for long hours. Often, these drugs have the exact opposite effect and can make a truck driver drowsy while he or she is on the road.
Types of Truck Accidents that Result from Truck Driver Fatigue
When truck drivers operate their large vehicles while they are fatigued, serious accidents and injuries can result. In some instances, a fatigued truck driver can lose control of the vehicle and strike a guardrail or other stationary object along the side of the road. When that happens, a multi-vehicle pileup can ensue since other vehicles on the roadway might not be able to veer around the disabled truck or stop in time to avoid a collision.
In addition, if a truck driver falls asleep at the wheel, the truck can collide with the back of another vehicle in a classic rear-end-type collision. On roadways where there is just one lane in each direction, a truck driver who falls asleep can cross the centerline and collide with an oncoming vehicle head-on. These head-on-type collisions often result in very serious injuries, especially if the vehicles are moving at high rates of speed.
Moreover, if a fatigued truck driver is not giving full care and attention to the road, the truck driver can run a red light or stop sign, causing a broadside collision or T-bone accident with a vehicle that is turning or traveling on an adjacent roadway.
Finally, if a truck driver falls asleep at the wheel or otherwise loses control of his or her vehicle, then the truck or trailer can roll over in the middle of the roadway, leading to a multi-vehicle pileup. These truck rollover accidents are also common when a truck is moving at a high rate of speed.
If you suffered injuries in a truck accident that resulted from truck driver fatigue, you must consult an experienced attorney as soon as possible about your case. Your lawyer can determine if you are eligible to file a personal injury claim, and if so, begin the claim filing process while you continue treating for your truck accident injuries.
Injuries Suffered in Truck Accidents
When a large truck, tractor-trailer, or big rig collides with a smaller vehicle, it can bring about serious injuries for the driver and occupants of that vehicle. In many cases, the force of the collision is so great that the vehicle occupants' bodies get thrashed around and about the interior of their vehicle.
In some instances, the driver or a passenger may strike something in the vehicle, such as the console, window, door, headrest, or steering wheel, suffering serious injuries as a result. Some of the most common injuries that can occur in a truck accident include soft tissue contusions, traumatic head and brain injuries, bone fractures, and spinal cord injuries.
If you have been in a motor vehicle collision that resulted from truck driver fatigue, the first thing that you should do is seek immediate medical treatment. This is true even if you are not sure if you suffered injuries in the accident. Injuries that go untreated often become much more serious the longer you wait. This is especially true of head injuries like concussions.
When you seek treatment at a local urgent care center or hospital emergency room, the doctor who responds can assess your medical condition and determine if you might need to seek follow-up treatment. For example, the responding physician might recommend that you consult with a family doctor or with a specialist, like an orthopedic doctor. In addition, at the initial medical consultation, the physician on duty can take the necessary imaging studies, such as MRIs and x-rays, to determine if you suffered severe injuries or not.
After you receive initial medical treatment at an urgent care facility, your next step should be to follow through with your primary care doctor or another specialist and continue treatment until you formally complete your treatment plan. This might mean that you attend physical therapy sessions or that you undergo one or more surgical procedures, depending upon the extent of your truck accident injuries.
The right truck accident lawyer can concentrate on all of the legal aspects of your claim while you focus your attention on getting better and fully recovering from your injuries. Once you have completed your medical treatment, your attorney can submit a claim with the insurance company on your behalf and pursue the monetary damages that you deserve to recover.
Filing a Personal Injury Claim for Damages
When it comes to truck and car accidents that occur in the State of Florida, no-fault insurance laws apply. This means that an accident victim must first turn to his or her own insurance company for compensation and damages after sustaining injuries in a car or truck accident. However, in some instances—such as when the accident victim suffers a permanent injury or an injury that requires significant medical treatment—the truck accident victim can file a claim or lawsuit against the at-fault driver and/or the trucking company that employs the driver, seeking monetary compensation and damages.
The first step to filing a personal injury claim with the insurance company is usually to prepare a demand letter for settlement. Along with a demand letter, the accident victim's lawyer will include various documents that are pertinent to the accident case.
For example, a demand package might include a police diagram and/or a report that was prepared by the responding police officer. These police reports typically state who was at fault for the accident, how the accident occurred, and whether the at-fault driver was issued a citation at the accident scene.
In addition, the accident victim's medical records and bills are a standard part of the demand package. If the accident victim lost time from work, his or her attorney might include various lost wage documentation or lost wage slips that authorized the accident victim to remain out of work or on light duty for some time. Finally, the demand package may include a victim impact statement that explains the overall effect that the truck accident had on the accident victim's life and well-being.
When the insurance company adjuster reviewing the claim receives the demand letter and accompanying documents, he or she might make a monetary offer to resolve the claim by way of a settlement. These introductory settlement offers are routinely low and typically will not compensate the accident victim fully or fairly.
The accident victim's lawyer might need to negotiate with the adjuster several times before reaching an amicable settlement. In some instances, however, the insurance company will still refuse to compensate the accident victim appropriately. When that happens, the lawyer can file a claim or lawsuit against the at-fault truck driver or trucking company who caused the accident.
If an injury victim files a lawsuit in the Florida state court system, the parties can continue negotiating and working towards a favorable settlement offer. However, if the case goes to court, a jury will decide all of the disputed issues, including the amount of money to award the accident victim. Other types of dispute resolution, such as mediation or arbitration, might be used instead of a jury trial to resolve the case.
A knowledgeable truck accident attorney can review all of your legal options with you and help you decide on the best course of action for your unique case.
Deadline for Truck Accident Claims and Lawsuits in Florida Fatigued Driving Cases
For the victim of a truck accident to recover full and fair compensation for injuries, they must file an insurance claim or lawsuit on time. In Florida, an injury victim must file a truck accident lawsuit within four years of the accident date, absent extraordinary circumstances. These extraordinary circumstances are extremely limited and rare, and you should assume that the four-year time deadline will apply to the facts and circumstances of your case unless your lawyer advises you otherwise.
If an accident victim fails to file a lawsuit within four years, the court will almost certainly dismiss the matter, and the accident victim will not be eligible for damages. If you file an insurance claim too close to the deadline for a lawsuit, it can give the insurance company leverage, as they know you might not be able to escalate the matter to civil court if needed.
The right attorney can file your claim or lawsuit on time, preserving your eligibility for recovering damages and monetary compensation in your case.
Speak With a Truck Accident Lawyer About Your Legal Concerns Today
Truck accidents can leave injured victims with high medical bills, lost wages, pain and suffering, and other significant damages. If you sustained injuries in an accident that happened because of truck driver fatigue, you should speak with a knowledgeable attorney as soon as possible about your case and options. You want a legal team on your side that will do everything possible to maximize your recovery and get you compensated for your injuries.
Consultations with a truck accident attorney are free with no obligation, so you have nothing to lose by learning about your rights. If a lawyer believes that you have a valid case for compensation, they will represent you at no upfront cost, and you will owe nothing unless the attorney successfully recovers compensation for you. With so much at stake, do not wait any longer to begin standing up for your rights against a fatigued truck driver.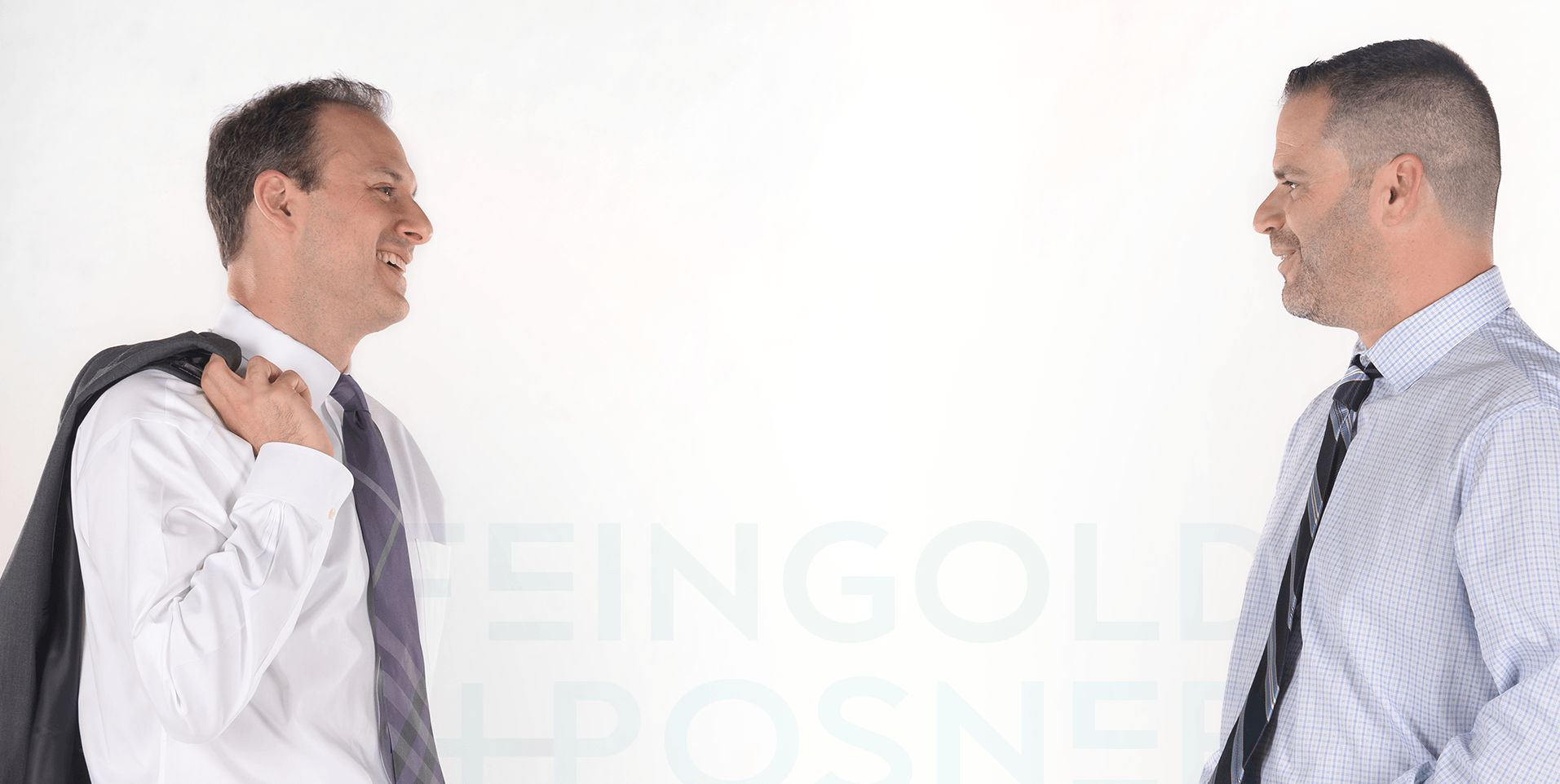 "These lawyers are not only very efficient, but caring as well. I would not hesitate to refer them to anyone."
MATTHEW T. / FORMER CLIENT