Types of Car Accidents
December 23, 2021
If you were in a car accident and another driver was at fault, you deserve compensation for your damages. Whether you were hit due to icy roads, by a drunk driver, or due to someone driving while distracted, you are entitled to damages when the other driver or drivers were at fault or if some other condition like defective brakes caused the accident.
In this article, we'll cover some common types of accidents and what damages you might recover. Reach out to a local car accident attorney to discuss the facts of your case, and read on to learn more.
Distracted Driving Accidents
Distracted driving is driving while engaging in any activity that takes your attention away from the road, including using the phone while driving or even talking to a passenger. According to the Centers for Disease Control and Prevention, distracted driving is a leading cause of accidents and road fatalities in the US.
If another driver was distracted and caused your accident, then you are entitled to damages. Knowing when another driver was not following the rules of the road, or driving distracted, can be challenging to determine, and your attorney will help collect the evidence you need to make the most of your damages.
Drunk Driving Accidents
Drunk driving is one of the leading causes of preventable death in the United States today. Each and every drunk driving accident that happened was completely unnecessary as it was 100 percent preventable. If a drunk driver hit you, you deserve compensation for your injuries and costs associated with the accident because the other driver violated the law.
When someone breaks the law and they cause an accident and/or injury, they must pay for the damages. An intoxicated driver who made the decision to get behind the wheel of a car and drive puts not only their own lives but the lives of others at risk.
Your Attorney Can Help Collect Evidence on Drunk Driving Accidents
How do you know if the other driver was drunk when they hit you? This is something that can be difficult to determine, as you will likely be excited from the accident and focused on your own well-being and the condition of your vehicle. You might not notice indicators that the other driver is intoxicated or take the time to look into their vehicle to see if there are any open containers.
This is why you should call the police after an accident. The police will help you not only exchange information and write a report about the incident, but the department also trains them to determine when someone is intoxicated.
After your accident, ask for copies that the police made. If you have an attorney, they will do this for you. Your attorney might also follow up with the officer at the scene to ask questions about the condition of the other driver, as signs of intoxication can be incorporated into other evidence collecting activity by your attorney to identify instances where the other driver might have been violating the law in their driving.
Call Us Today To Schedule A Free Personal Injury Consultation
954-807-4665
Accidents with Large Trucks and Buses
Being in an accident with a large truck or bus can be especially difficult given the extensive damage that can be caused by large trucks and buses when they strike motor vehicles. Due to the greater weight and height of large buses and trucks, they are more likely to ride over passenger vehicles.
When a passenger vehicle collides with a large truck or bus, the occupants of the passenger vehicle are much more likely to experience injury or death than the drivers of the trucks or buses.
In 2019 in the US, there were 5,237 large trucks and buses involved in fatal crashes, indicating the significant dangers associated with getting into accidents with these vehicles. There were 127,000 crashes that had reported injuries with large trucks and buses during the same year, according to the Federal Motor Carrier Safety Administration.
The high level of injuries and fatalities that happen with trucks and large buses are due to the large numbers of them on the streets and roads of the US. This has led to the development of higher standards for these kinds of drivers.
Commercial Truck and Bus Drivers Have Higher Standards
If you have been in an accident with a large truck or bus, you may be entitled to damages based upon the higher level of responsibility that bus and truck drivers have. To drive a large vehicle like a bus or a truck, a commercial driving license is generally required, which demonstrates the ability of the driver to handle the greater weight and size of the truck or bus.
Additionally, regulations prohibit bus and truck drivers from working too many hours each week and must be given minimum amounts of time off between their shifts to rest to ensure that they are not driving fatigued. When a driver is exhausted, it diminishes their ability to pay attention to changes in road conditions or react to hazards. Trucks already have a slowed reaction time due to their size and weight, so their drivers must be alert and responsible at all times to remain safe.
If you have been in an accident with a truck or bus, knowing how to collect evidence about their shift times and rest times in between shifts can make the difference between collecting for your damages or not. Your attorney will collect the evidence you need from the driver and their employer to determine if they are liable for your damages.
Fatal Accidents
If you have lost a loved one in a car accident or a loved one has been tragically injured, you can bring a lawsuit on their behalf to recover damages. When you have lost a loved one, or they cannot bring a suit on their own, you can file a wrongful death lawsuit to recover the income you expected them to contribute to your household. This includes the loss of the financial contribution of your loved one, in addition to the loss of their emotional support.
The value you lose in terms of the companionship of your loved one is called a loss of consortium claim and can entitle you to damages for the emotional loss and suffering associated with the accident. When a parent or spouse loses their life in an accident, the wrongful death lawsuit works to provide the surviving family members with compensation to cover the lost earnings of the person who passed in the accident.
Long-Term Injury Can Entitle You to Substantial Damages
Not all car accidents are minor, and sometimes people can't recover from every injury. When you have been in a car accident and experienced injuries that change how you live your life and work, you are entitled to damages. When you cannot return to work or return to a job that pays as well as before, you are entitled to damages to cover the difference in your earnings from the time of your injury through your working life. This can be decades worth of future earnings that an expert can calculate and translate into current dollars.
While you might not know how to begin conducting such a complicated equation, your car accident attorney has experience with similar cases and can ensure that you know what you are entitled to and seek it.
Other Drivers Aren't the Only Parties You Can Recover From
Being in an accident that was not your fault entitles you to damages from the parties that were at fault. As we discussed above, a drunk or distracted driver will be liable for the damages they cause, and if a commercial truck or bus driver is fatigued, they will also be liable.
What you should know is that it isn't always just the driver who is responsible. If it is a personal driver, their insurance company will likely be responsible for compensating you for your damages. When someone on the job hits you, their employer might also be liable for your damages.
When commercial truck drivers are overworked and cannot get enough rest, as we discussed above, their employer will be liable for any damages caused in an accident with them as the activity they were engaging in was authorized.
Outside of employers, when a motor vehicle has a defect or error that causes an accident, you can be entitled to damages from the manufacturer of the defective part. For example, if Ford Motors puts out a vehicle that has faulty brakes, and they should have discovered those defective brakes through reasonable inspection, and that defect causes an accident, then you might be entitled to damages from Ford.
The cause of the accident and who is legally responsible for your damages will depend upon your situation's unique facts and circumstances. Your attorney will apply the law and case precedent to your situation to determine what your best options are in terms of compensation and then get it for you.
Car Accident Attorneys Represent Clients in All Types of Accidents
If you are looking for an attorney to represent you in your car accident, look around for a local personal injury attorney with a car accident practice and pick up the phone and ask questions. You are welcome to ask an attorney if they take cases like yours, and if they are interested, you will discuss and agree upon payment terms before they get started, so you don't have to worry about getting a big bill when you are just reaching out to learn what your options are.
Car accident attorneys will represent clients who have been in all kinds of accidents as long as the client was not the cause of the accident. When another driver or party causes your accident, you are entitled to damages, and your car accident attorney will help you make the most of them.
Call Us Today To Schedule A Free Personal Injury Consultation
954-807-4665
You Don't Have to Pay Out-of-Pocket for a Car Accident Attorney
When you are looking for an attorney to help with your case and are worried about how much it might cost, make sure to ask. You might be surprised to learn that many attorneys do not charge you anything up-front if they take your injury case but instead collect payment only if they win your case for you.
This is known as working on contingency, and your attorney collects payment if they win. They will collect an agreed-upon percentage of what they win for you. This means that the more your attorney makes you, the more they make, so they are motivated to achieve the best possible result for you in your case.
Your attorney will not bill you anything that you do not agree to, and you are welcome to ask any questions you might have about how they will charge you. In fact, if you are ever unsure about any part of the payment process, you are well-advised to ask questions to clear up any misunderstanding.
Contingency fees will be agreed upon before you are responsible for them, and you'll come to an agreement long before you have to pay a thing. When you have a personal injury attorney on your case working on contingency, you can trust that they have the same motivation as you do to get the best possible compensation in your case. The best way to protect your rights is to get trusted legal representation as soon as you can.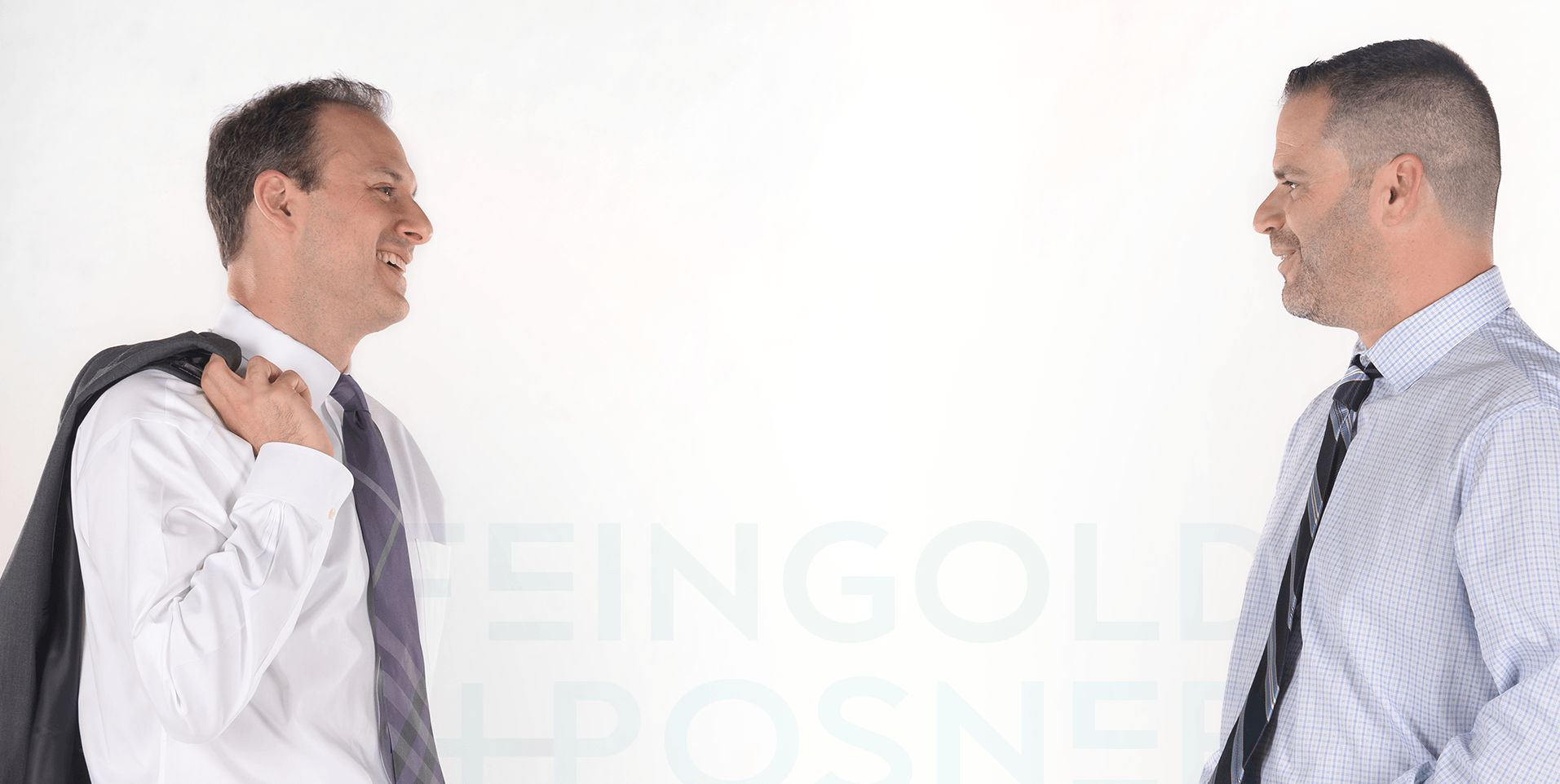 "These lawyers are not only very efficient, but caring as well. I would not hesitate to refer them to anyone."
MATTHEW T. / FORMER CLIENT