What is Wrongful Death?
January 11, 2023
Wrongful death is when you lose a loved one in an accident that would not have happened were it not for another party's actions. Wrongful death is an accidental death caused by someone else, whether another driver, another person, or a defective piece of equipment, or something of that sort.
From a legal perspective, wrongful death is a tortious injury that causes someone death. A tortious injury is one that is an offense or wrong to another person. This means that the party liable for the death of your loved one had a duty to not engage in the activity that caused their death.
When Can I File a Wrongful Death Lawsuit?
If you have lost a loved one due to an accident caused by someone else, you might be entitled to damages. You might be wondering, what kind of loved one will I be able to file a lawsuit on behalf of? The answer is, it can depend, and your local attorney can answer that question fully and accurately for you.
Generally, the member of a lost person's family may bring a wrongful death lawsuit on their behalf, which can be a spouse, a child, a parent, and sometimes different members of the family depending upon the laws and rules in your state.
Knowing when you can bring a wrongful death lawsuit will depend upon the unique facts and circumstances of the accident or condition that led to the premature death.
Common causes of wrongful death include (among many others):
Truck accidents
Motorcycle accidents
Bicycle accidents
Falls
Boating accidents
An Accidental Death Does Not Mean that Death Has to Occur in an Accident
The concept of accidental death does not mean that the death had to occur in a literal accident. Accidents are, of course, included. For example, if your loved one was responsibly driving along the road following the rules when a truck driver who was speeding and operating their vehicle while intoxicated by alcohol hit them. Your loved one was not the cause of the accident, the drunk and speeding driver was, and you are entitled to damages on their behalf.
The wrongful death need not happen in a single incident or accident. For example, your loved one may have worked at a factory or warehouse for many years and eventually came down with an illness that led to death due to exposure to chemicals in the factory or warehouse.
Asbestos poisoning is a common cause of cancer, and when the asbestos should not have been there, any death that results is wrongful. Exposure to toxic chemicals that lead to disability or death is wrongful, and if you have lost a loved one due to cancer or other exposure to chemicals, you are entitled to damages.
Call Us Today To Schedule A Free Personal Injury Consultation
954-807-4665
Compensation for Wrongful Death Includes Lost Earnings and Financial Support
When you lose a loved one to an accident or other wrongful condition, your family may be without their support, which can damage your financial stability for years or even decades to come. The primary purpose of a wrongful death lawsuit is to put your family in as close a position as possible, as though the accident had never happened.
Damages in a lawsuit bring the harmed party to the point where they were before the accident. When you have lost a loved one, this is impossible, but there are sources of compensation meant to make up for their non-presence in your life.
Financial compensation for a wrongful death will be the primary source of monetary compensation for your loss, generally. Suppose you have three children and lost your spouse, who earned most of your family income in an accident. In that case, your household can experience substantial financial hardship without the financial contribution of your lost spouse.
Lawmakers intended for wrongful death compensation to replace the lost earnings of your spouse from the time of the accident through their working life. You can recover decades' worth of earnings, but someone must accurately calculate your damages so that you don't have to foot the bill.
Who Can Collect Compensation for Wrongful Death?
When a person passes early, your family may be without the financial support it depended on prior to the accident. The people who benefit from the outcome of your wrongful death case can include the spouse of the person who passed in the accident, as well as their children, stepchildren, and parents.
Different states and court systems will have different processes through which you file and varying default provisions for how property and any case outcome are divided. Your experienced local attorney with a wrongful death practice can answer any additional questions you might have related to your claim.
Additional Compensation for Wrongful Death Can Include "Loss of Consortium"
When you have lost a loved one and collect compensation for their lost earnings, you still are without your loved one. While there is no amount of money that can replace a lost life, compensation is available for the lost emotional and mental support that a person provides to a household. The court not only values their lost earnings, but also the loss of consortium or companionship.
The time you spend with your loved ones is extremely valuable and important to you, and this can add to your eventual compensation. While the loss of consortium damages can never replace your loved one, they do recognize that the person you lost is valuable, as was the time that you were able to spend with them.
Damages for loss of companionship or consortium can be difficult to measure and will depend upon the unique facts and circumstances of your case. The courts will look to similar cases and attorneys involved in the case to identify an amount that is fair and appropriate given the circumstances. Having an attorney on your team as soon as possible after your loss will enable you to focus on getting past your loss and adapting your life, while your attorney focuses on making the most of your case.
You May Recover Damages for Pain and Suffering
In some instances where the person lost to the accident or condition experienced pain and suffering, damages can be recovered for this pain and suffering through a wrongful death lawsuit. When a person suffered for an extended amount of time due to cancer from chemical exposure or experienced great pain during the accident that led to their passing, additional damages may be available in the wrongful death lawsuit. Your attorney can review the facts and circumstances of your case and advise you on what your best options are.
The Insurance Company is Not Working for You, But for Profit
Collecting damages for wrongful death is not always as simple as filing an application and waiting for a check. Often you'll be filing your claim with the insurance company and/or attorneys of the party that caused the accident or condition leading to the wrongful death.
Insurance companies do not work for you but for profit. Businesses generate profits by making the most of their earnings while minimizing costs. Insurance companies produce earnings by collecting premiums from customers, and their costs are employees working on claims and the amount paid out on claims. By denying whichever claims they can and paying as little as possible for those approved claims, insurance companies increase their profits.
Insurance companies have full-time teams of claim analysts and attorneys who carefully scrutinize all applications that come in, looking for reasons to deny them. To be approved, your claim must include specific pieces of information and supporting evidence, information that you might not be aware of. When submitting an application on your own for a claim, you can be at a significant disadvantage.
When dealing with the tragedy of loss, it is not fair to expect you to learn how to fill out and file a claim, then learn what reasonable compensation will be according to similar cases, but the insurance companies expect this of you anyways. Having your own attorney helps to even the playing field and ensures that your perspective is respected and honored throughout the process.
It has been a pleasure and blessing to have Feingold and Posner represent my family. They always kept me updated on our case. The staff was excellent they always got back to me on questions I had. I highly recommend them and will continue to use them if needed.
Insurance Companies Do Improperly Deny Claims
If you have a viable and rightful claim for wrongful death, you might think that the opposing insurance company or attorney will do the right thing and approve your claim. This is not always the case, and insurance companies will improperly deny claims to avoid having to pay out on them. If an insurance company denies your claim, you can appeal the decision.
The initial claim process requires that you accurately fill out your application and provide sufficient supporting evidence for your position. If the insurance company denies your claim, you have to proceed through an appeals process that will require additional paperwork, more evidence, and other information to enable the insurance company and its attorneys to consider your position.
When information is lacking, they may again deny your claim, leaving you with the only option to file a lawsuit. Ensuring that your initial communications and applications with the opposing insurance company and attorneys are as accurate and complete as possible will support the quickest and fullest payout possible for your case. Your attorney can help you through the initial application process to support the likelihood of success, and if they deny your claim, your attorney can ensure the best possible outcome.
Denials Can Lead to Low Settlement Offers
Denying initial claims is, at times, a strategy on behalf of the insurance company to get you to negotiate and accept a lower settlement offer. You are dealing with the loss of a family member and trying to get on with your life while coping with the change and loss associated with the wrongful death. Insurance companies will take advantage of this time to offer you low settlements or to deny an initial claim to cause you to worry and encourage you to accept a lesser settlement offer.
The insurance companies are not working for you and are not concerned with paying you the fullest compensation possible. Insurance companies will delay and low-ball until they cannot, which is when you decide that enough is enough and hire your own attorney. Your attorney will have your back throughout the process and require that the insurance company and their attorney issue a fair offer or face the consequences.
Your Attorney Negotiates and Communicates on Your Behalf
Once you have an attorney, you no longer have to deal with the insurance company and its attorneys. Your lawyer takes over communications and negotiations with the other party, taking the stress out of your day-to-day life.
While the process for you personally moving through the claim can be laden with delays and low offers of settlement, and attempts at wrongful denial, your attorney will keep the process on track. Your attorney will support the best possible outcome in your case so you can focus on getting past your loss and moving on with your life.
Connect with a Wrongful Death Attorney for Answers
The sooner you contact a wrongful death attorney to help on your case, the sooner you can focus on getting past your loss while your attorney focuses on the related compensation. Losing a loved one is a traumatic and tragic experience, and no one can expect you to get yourself together, learn the law and local case precedent and procedure, then go against the at-fault party's insurance company and attorneys alone.
Having your own attorney helps to ensure that you receive the fullest compensation to which you are entitled and that your case is taken seriously from the start.
Reach out to a local personal injury attorney, ask if they handle wrongful death cases, and if so, ask them to outline your options.
Call Us Today To Schedule A Free Personal Injury Consultation
954-807-4665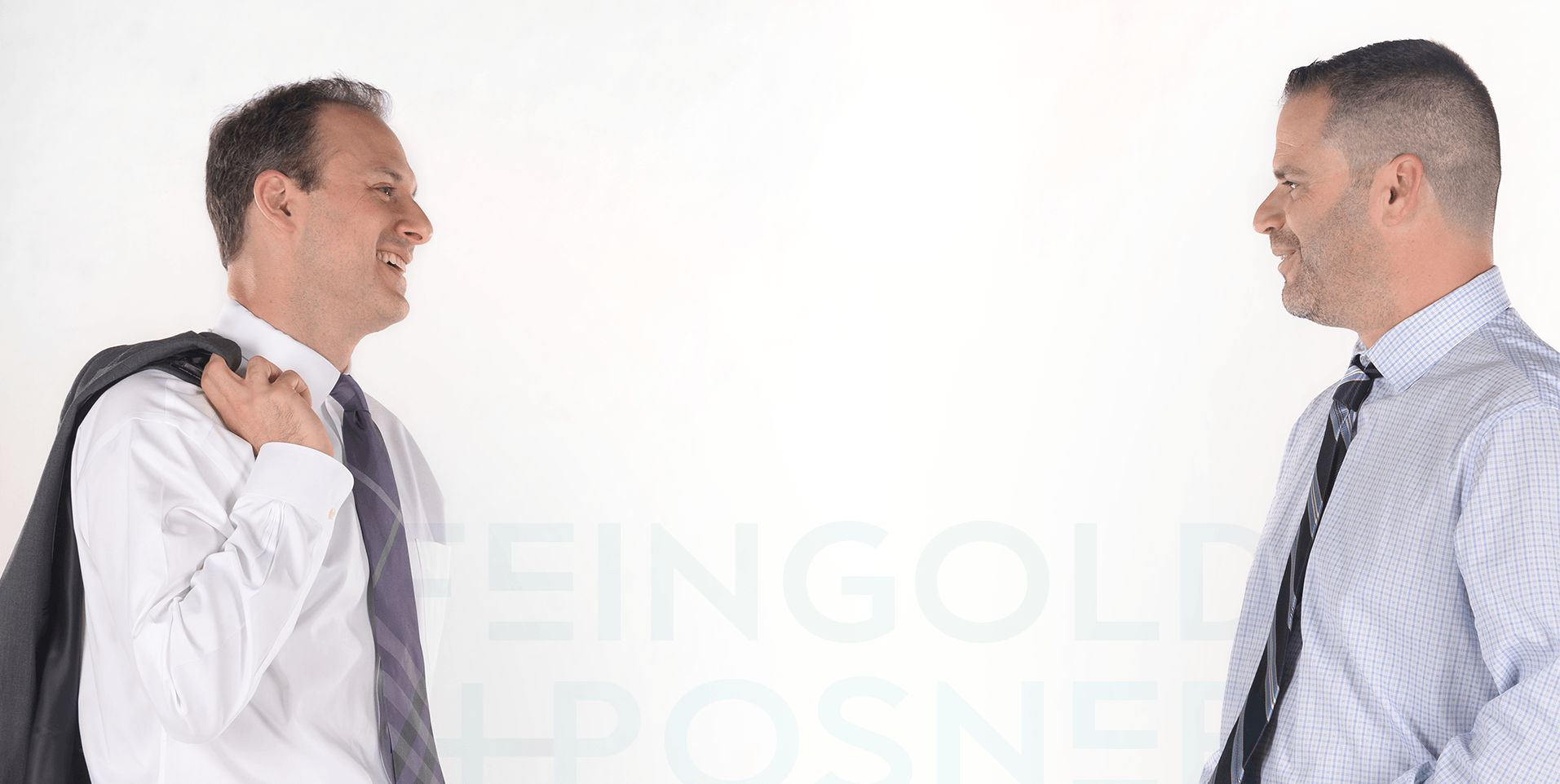 "These lawyers are not only very efficient, but caring as well. I would not hesitate to refer them to anyone."
MATTHEW T. / FORMER CLIENT