When to Get an Attorney for a Car Accident
January 07, 2023
If you were in a car accident and it wasn't your fault, the time to reach out to a car accident attorney is as soon as possible after you have received emergency medical care for your injuries. Once you have received emergency medical care, the process begins of estimating the amount that your injuries will cost you in the short-term and long-term and seeking to collect this amount from the at-fault party.
You might not know where to begin in terms of collecting for your damages or how to file the claim or lawsuit to collect. This is where your car accident attorney can be of substantial value. They will inform you what the options are in your case, and if you decide to move forward with them as your attorney, they will handle the process for you.
The process of recovering from your car accident includes receiving expert opinions to determine the extent of your injuries, how much you will lose in earnings in the short term, and their impact on your long-term earning ability, as well as any other damages you might be entitled to. Read on to learn more, and contact a local car accident attorney to make the most of your case.
The Sooner You Have an Attorney, the Sooner You Can Sit Back
It might sound a bit objective, but let's face it, we like to keep things simple, especially if we are ill or injured. Dealing with a complex process of any kind when we are trying to get past or over an injury or illness can seem like significantly difficult work, and even if we try, our concentration might not be there.
Having to focus on making the most of your damages and compensation for your injuries after an accident while you are trying to recover can give the insurance company an advantage in the process of getting you to accept a settlement.
When you are distracted from treatment for your injuries and trying to reorganize your life after the accident, negotiating with attorneys and insurance companies isn't ideal.
Your attorney steps into your corner and handles all of the day-to-day negotiations with the opposing party's insurance company and/or lawyers so that you don't have to. We can guide you through the initial application process or handle the appeal for you if they have already denied your claim.
When dealing with an insurance company that has a team of claim specialists and attorneys with considerable experience denying and reducing claims for car accidents, having an attorney on your side helps to even out the playing field.
Call Us Today To Schedule A Free Personal Injury Consultation
954-807-4665
The Insurance Company Does Not Work for You
One essential fact to keep in mind when moving through recovery for your injuries is that the insurance companies do not work for you. When you've been in an accident, and another party is at fault, their insurance company and their pockets will be responsible for paying you. When they are insured and have experienced injuries, you will negotiate with the insurance company to determine what they pay you regarding coverage for your medical bills and lost wages due to the injury.
You might receive a quick settlement offer after your accident that seems to cover your immediate medical bills and lost wages, and it is understandable why it seems tempting to take this. You might need money at the moment, and getting a check sooner than later can be very attractive. It is important to note, though, that the insurance company is hoping that you accept the initial settlement offer, as it generally does not fully cover your long-term damages.
Insurance companies generate a profit just like any other business by maximizing revenues and minimizing costs. Revenues are insurance premiums, and costs are employee costs and payouts to beneficiaries like you after your accident. The insurance company increases its profit by denying as many claims as possible and paying as little as possible on approved claims. Insurance companies will deny proper claims to get you to accept a lesser amount during negotiations when you appeal the decision.
If your injury is severe and takes up much of your energy and attention, you might not have the time to appeal, and you can miss out on the benefits you need to recover fully from your injury.
Damages for Car Accidents Are Not Limited to Medical Bills
If you have never been in an accident before and you are not at fault, you might think that the only thing you are entitled to coverage for is your medical bills. A motor vehicle collision can lead to broken bones, head injuries, back or nerve damage, and many other potential harms to the body.
You may require immediate emergency medical care, and your damages will cover this. You might not know that you can collect compensation for your long-term medical bills and expenses associated with the injury.
The point of a lawsuit settlement is to make you whole from your injuries. This means that you are put in a position as though the accident had not happened. You can seek compensation for your medical bills and any treatment or rehabilitation that goes along with the injury.
You need an accurate medical assessment of your injury so that you know whether or not ongoing treatment or rehabilitation will be necessary, and if so, to accurately compute how much it will cost. Determining the value of your damages truly requires a thorough calculation of short- and long-term medical bills, as well as the impact your injury has upon your ability to work.
What you lose in terms of your ability to earn and support your family is also something you can seek compensation for. This means that you can seek compensation for any lost wages you experienced while recovering from the injury. Suppose your injury is going to cause long-term damage to your ability to work, whether physically or mentally, then you are also entitled to coverage.
Lost earnings damages are the difference between what you earned before the injury and after, through your working life. This amount can be quite significant and is not something that the initial settlement offer you might get from the insurance company is likely to include.
To accurately measure your damages and receive full coverage, you must accurately measure the impact of your injury on your earnings ability through your working life. A moderate injury that only partially limits your ability to work today might become a severe injury that prevents you from working at all some years down the road.
You can't assume that the insurance company will accurately estimate the amount that your injury will cost you and pay you that future value in present dollars in full. The insurance company and opposing attorney are motivated to pay you less or deny your claim altogether when possible, and having an attorney and professional expert opinions for evidence in your claim will support the best possible outcome in your case.
It has been a pleasure and blessing to have Feingold and Posner represent my family. They always kept me updated on our case. The staff was excellent they always got back to me on questions I had. I highly recommend them and will continue to use them if needed.
Car Accident Attorneys are Personal Injury Lawyers with Specific Experience
When you have made the decision to best advocate for your rights and support the highest possible compensation for your damages by hiring a lawyer, you might wonder where to begin. One of the most important factors that will influence the success and competence of your attorney on your case is their experience.
Much like a doctor, attorneys have areas of the law that they specialize in. Whereas a doctor might specialize in issues with the brain, one attorney might take only trademark and patent clients, while others only take on personal injury.
The skill and experience of your attorney is something you should ask about when you get started to ensure that their skills and experience fit with your case. For your car accident, a personal injury attorney who considers car accident claims to be part of their main practice can best help you with your case.
Connecting with a local lawyer doesn't have to be stressful, and you pay nothing unless and until you have come to an agreement with your attorney. While you might wonder how much an attorney might cost and think that they are so expensive that you don't bother reaching out to one, that is not always the case. In fact, as we'll explore in the section below, attorneys for car accidents can cost you nothing out-of-pocket.
You Don't Have to Break the Bank to Hire an Attorney
The decision to hire an attorney after your car accident might be intimidating, as you don't know how much an attorney might cost you and think it can potentially be very expensive. You can always ask about fees outright, so do not hesitate to pick up the phone and give a local personal injury attorney a call.
Ask if they handle car accident claims and how much they charge. You might be surprised to learn that the large majority of attorneys who handle car accident cases will take cases that they believe in on contingency. This means that the attorney collects payment only if they win your case, and they collect payment out of an agreed-upon percentage of the compensation you receive.
This means that you have no out-of-pocket costs associated with your attorney, and given that they make a percentage of your settlement or outcome, they have the motivation to earn as much as possible for you. The more you get, the more they earn as well.
Car accident attorneys are not out of reach in terms of cost. If you suffered injuries in a car accident and another party is at fault, reach out to a local car accident attorney today to learn about how to make the most of your settlement or case outcome.
Settling out of Court Is Possible With Effective Negotiation
When you have been through a car accident and experienced injuries, the last thing you want to take up your time is learning local law, procedure, and case precedent, then determining how it applies to the facts of your case, so you know what a fair settlement offer is.
Negotiating and communicating with the insurance company or the at-fault party's attorney can take quite a bit of time, and they have the experience and knowledge needed to convince you that a lower settlement offer is a good deal. With a personal injury attorney on your side as soon as possible after you've received medical treatment for your injuries, will ensure that you will be treated with respect and not taken advantage of by the insurance company.
Your car accident attorney steps into your corner so that you can focus on recovering from your injuries while your attorney handles all communications and negotiations with the insurance company for you.
This means that you don't have to be a part of the back-and-forth negotiations and phone calls, and your attorney will present you with the offers as they come in so that you can select the option that works best for you. The insurance companies, as we noted, are working for profit, not for you, so any early and fast settlement offers you might get are meant to entice you into taking less than what you are entitled to.
Not all cases require that you file a case and go to court. In fact, most cases never see the inside of a courtroom. Most cases settle out of court. This can be advantageous for you. Typically, the percentage of the settlement that a law firm will collect is higher when the case goes to court because it requires substantially more work on the part of the law firm.
Your experienced car accident attorney knows what the norms are in the local courts and how much your injuries are worth. They will recommend medical and occupational experts to accurately measure the impact of your injury on your future earnings ability and seek out damages that cover all of the losses associated with your injury, not just the short-term ones.
Call Us Today To Schedule A Free Personal Injury Consultation
954-807-4665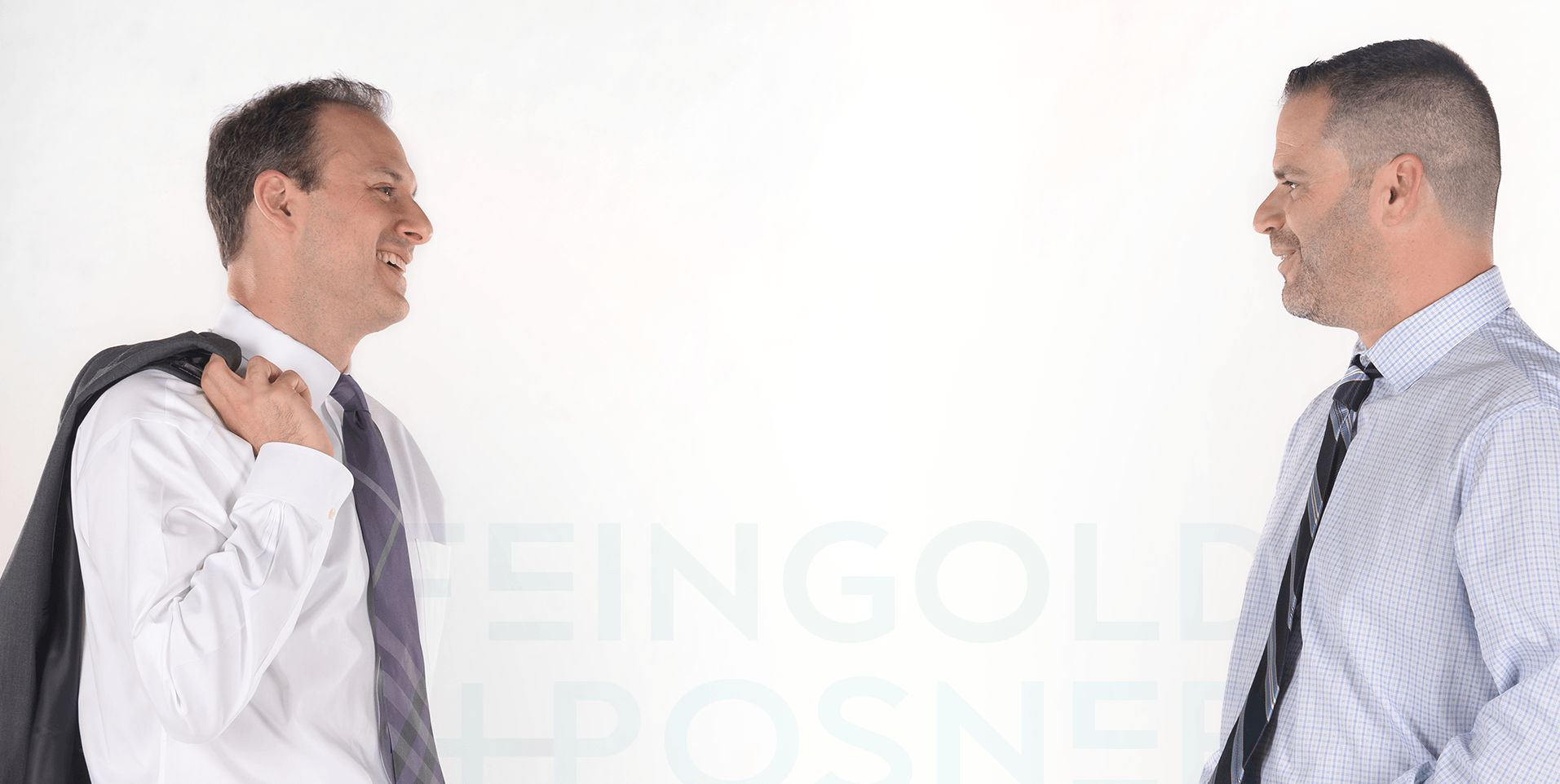 "These lawyers are not only very efficient, but caring as well. I would not hesitate to refer them to anyone."
MATTHEW T. / FORMER CLIENT